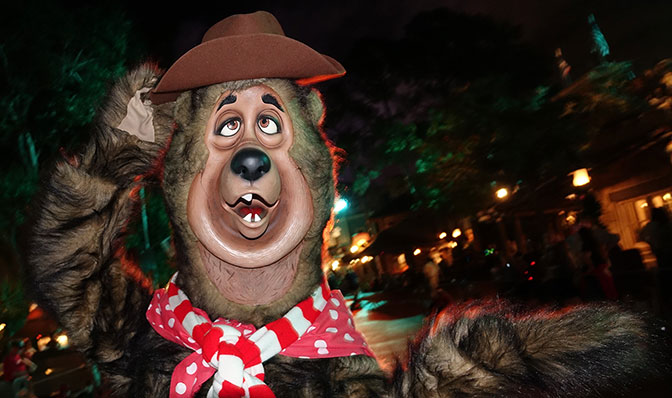 For several years the Notorious Banjo Brothers and Bob has performed in Frontierland for Mickey's Very Merry Christmas Party.  For 2017 we will see a new entertainment act.
One of the former acts that performed for parties was known as the "Rusty Cutlass Band."  They were a band of hornswagglin' pirates who wanted to celebrate Christmas.  That act is being repurposed for 2017 by becoming the new "Reindeer Wranglers."  They will provide comedy and festive song in Frontierland.  Their leader is said to be "Quickdraw Phillips."
These type of acts, like the Cadaver Dans for Halloween Parties, usually work in the area of the Country Bear Jamboree.  I've added their performance schedule to Character Locator so you can add it to your party touring plan.
I was told that they Reindeer Wranglers will make a public appearance in Frontierland on November 8 as a public dress rehearsal of sorts.