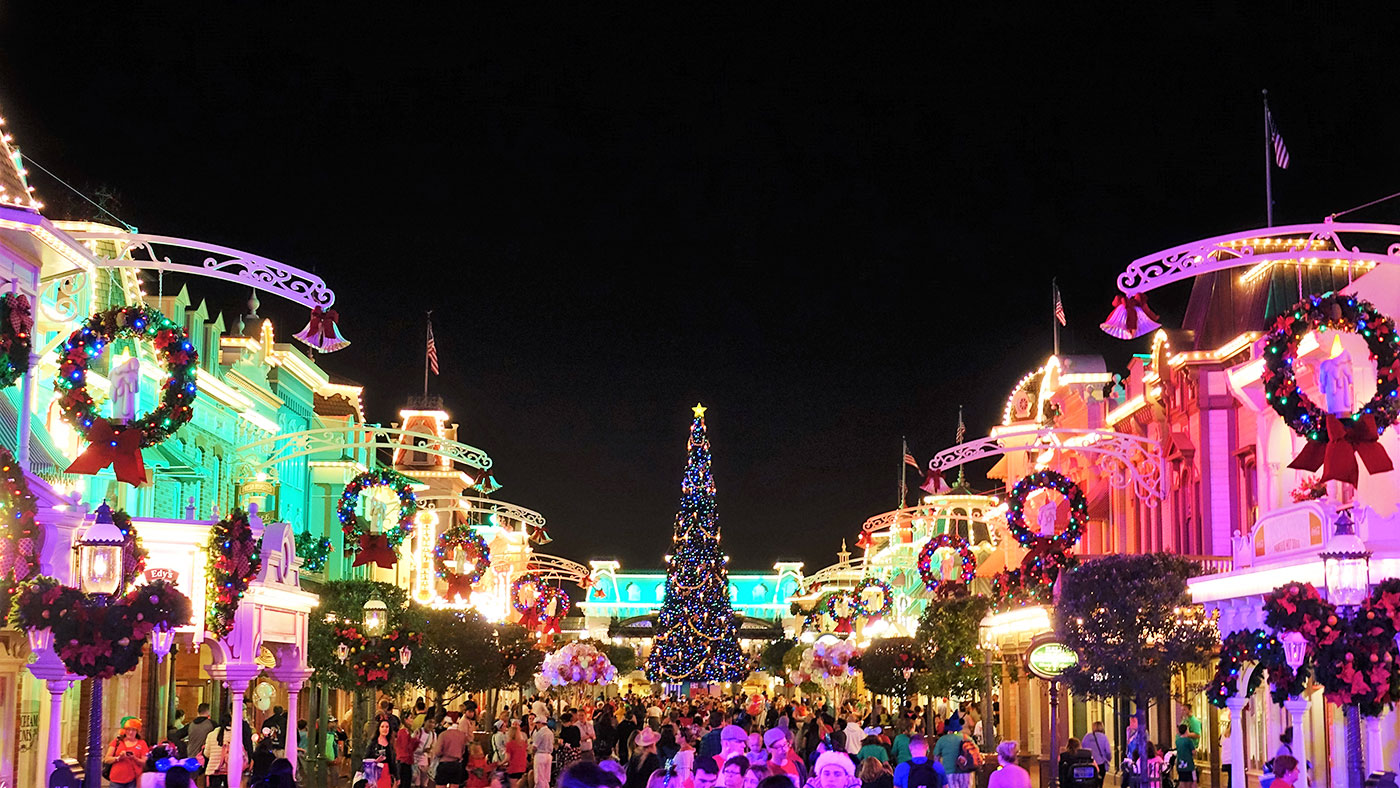 For the first time in many years the Magic Kingdom will close to guests who do not have tickets to Mickey's Very Merry Christmas Party at 6pm.  Here's how it will all work:
At 4pm the entrance gates will open for guests with Mickey's Very Merry Christmas Party tickets.  The far right side tap points will be for party guests only.  Party guests will be given their wristband and party map.  Regular day guests may continue to enter from the left side entrance.
Guests who used their day tickets to enjoy the low crowds in the Magic Kingdom will be allowed to pick up their wristband inside the park beginning at 4pm.  The pick up points are Mickey's Philharmagic, Tortuga Tavern and Buzz Lightyear Fastpass Kiosks.  Those entry points are listed on the EXTRA tab at the top on Character Locator, so you can add that detail to your plans.
At 6pm sharp, all attractions will close to anyone not wearing a Mickey's Very Merry Christmas Party wristband.  Those without wristbands will be directed toward Main Street and the Castle Hub.  Those guests will be allowed to remain on Main Street, watch the 6:15pm Castle Lighting and do some shopping until 7pm.  At 7pm they will be asked to leave the park.
This new guest flow test should prove to offer party guests lower waits for attractions from 6pm to 7pm and certainly from 7pm to 12am.   Fastpass will cease to be available after 5:30pm-6:00pm and the 15 minute late grace period will not be given.   As I announced earlier today, the Magic Kingdom will open at 8am for regular day guests to give them the same number of hours in the park as before.  That 8am hour would be perfect to visit Big Thunder Mountain for repeated rides too!
What do you think about these changes for the 2017 parties?