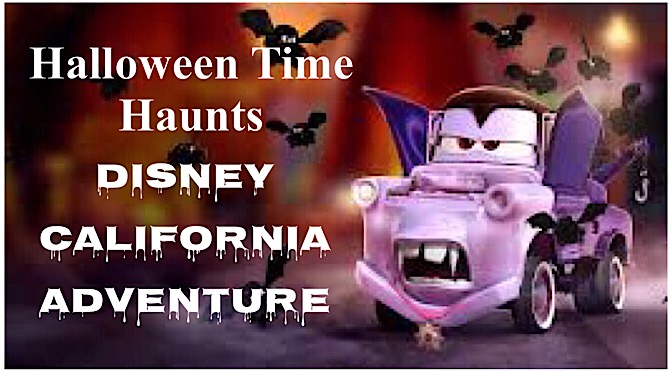 Soon it will be Halloween Time at Disneyland Resort!  This year, Disney announced that, along with the many favorites returning to Disneyland, they are expanding Halloween Time.  Read below to find out how Halloween Time haunts Disney California Adventure for the first time!
Halloween Time in Cars Land
In Cars Land, Disney is transforming Radiator Springs into a "Haul-O-Ween" celebration. Both Fillmore and Flo's V8 Cafe will be decorated with "Jack-Oil-Lanterns", ghostly folk art, and a "Spider-Car" spinning webs all over.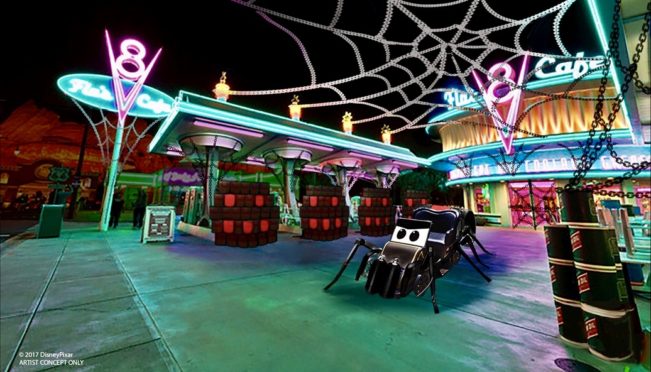 In addition to the decor at Fillmore and Flo's V8 Cafe, Disney is transforming two Cars Land attractions for Halloween Time. Luigi's Rollickin' Roadsters will be made into Luigi's Honkin' Haul-O-Ween.  It will be a dance celebration where Luigi and Guido entertains with Halloween twists on traditional Italian festival songs. With songs like "Terror-antella" and "The Chop Top of Carsoli", it promises to be quite entertaining.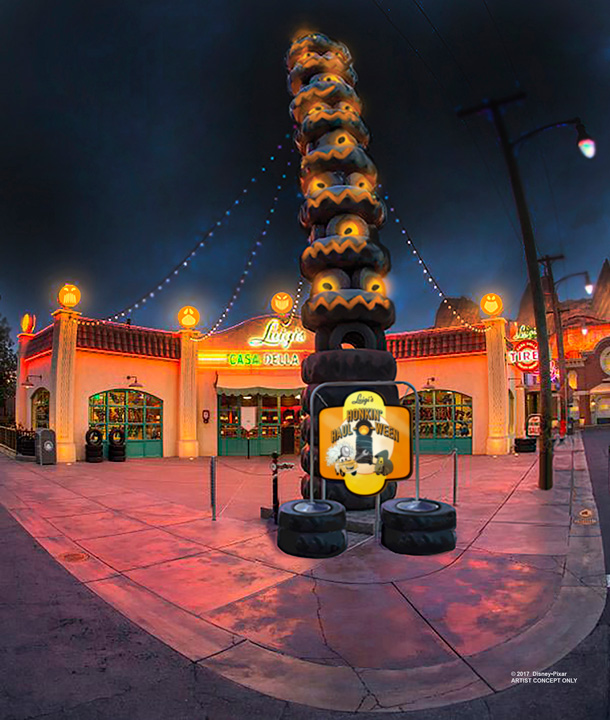 Halloween Time will transform Mater's Junkyard Jamboree into Mater's Graveyard JamBOOree. Once that happens, Guests will whirl around the graveyard with a soundtrack of new songs including "Monster Truck Smash" and "Welcome to Radiator Screams".
The Headless Horseman is coming to Buena Vista Street
A 10 foot tall statue of the Headless Horseman of Sleepy Hollow will haunt Carthay Circle at Buena Vista Street. Mickey Mouse and friends will be donning new costumes for the event. Guests will see Mickey Mouse in his bat costume. Goofy will be a ghost, and Daisy Duck will be a witch. In addition, Guests will also encounter other Disney friends with their own Halloween costumes.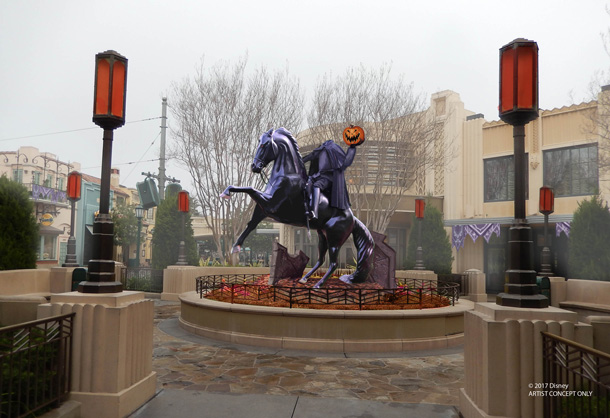 Disney had already announced that they are transforming Guardians of the Galaxy: Mission BREAKOUT for the Halloween holidays. You can read the details about that here.
With so much special Halloween themed decor, Disney's California Adventure will be a Halloween destination like Disneyland. Guests can experience Halloween Time at both Disneyland Resort Parks from September 15 through October 31.
– Chris Edwards