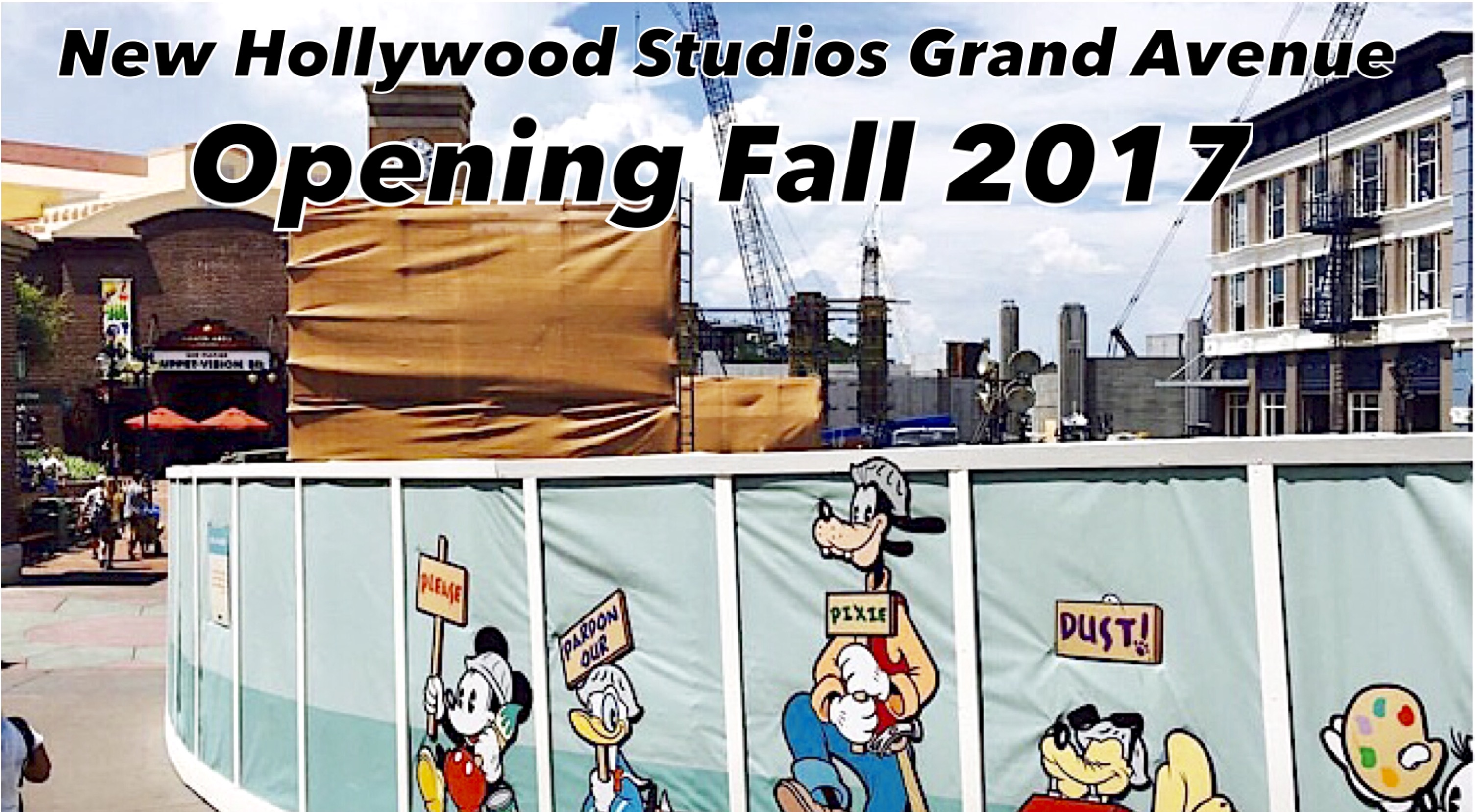 We are all excited about the impending arrival of Star Wars: Galaxy's Edge and Toy Story Land to Hollywood Studios. While we will have to wait until 2019 and 2018 (respectively) for those new lands and attractions, a new area is expected to ready by Fall 2017: Grand Avenue.
Disney announced that they are in the process of reimagining a part of Hollywood Studios as they build these other two new additions. Grand Avenue is the name of this revised space. It includes the Muppets Courtyard along with a portion of the former Streets of America. Eventually, it will serve as a "gateway" to Galaxy's Edge.
Grand Avenue to Bring Downtown LA to Hollywood
Disney Imagineers took their inspiration from the architecture and feel of modern day Downtown Los Angeles. Guests entering Grand Avenue will see vintage office buildings and warehouses, now renovated for new uses. As we move through Hollywood Studios, Disney says we will soon see facades appearing for a music shop, loft apartments, and a tailor along with others. As was the case with the facades on the Streets of America, it sounds like they will have displays in the "windows" that will match the companies on the new facades.
Baseline Tap House to open this Fall
One of the first new additions is the Baseline Tap House. Do you remember where the Writer's Stop once existed adjacent to the Sci-Fi Diner? The BaseLine Tap House will soon make this spot a gathering for guests to grab a bite again. It will feature California beers and wines along with a selection of "small bites".

Little Less Muppets, Lot More Grand
The Muppets Courtyard will become Grand Park. It will include Pizzerizzo and Mama Melrose's Ristorante Italiano. If you have visited recently, you may have noticed a move towards the new theming. These changes include the name change for the Muppet's Theater to the Grand Arts Theatre with its new sign. Even with the name change, Disney promises that the Muppet*Vision 3D show will continue, which is good to know. We have all become a little uneasy as of late when it comes to attractions in Hollywood Studios. The last thing we need right now is another attraction to close.
Disney states that the new Grand Avenue area will be opening in Fall 2017. When we have more specific info on that opening, we will let you know. Let us know what you think of the anticipated Grand Avenue.