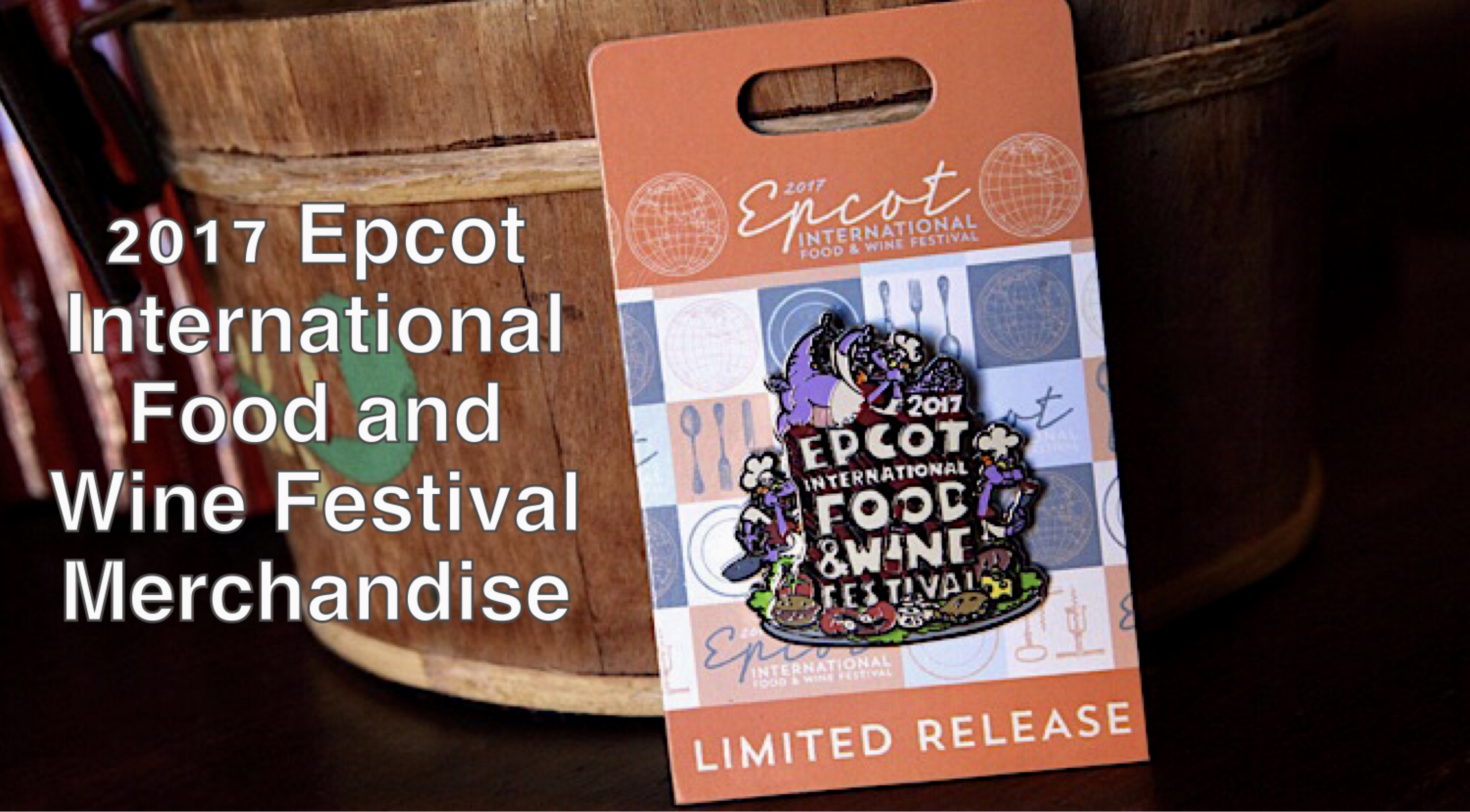 This year, Disney has expanded the dates for the 2017 Epcot International Food and Wine Festival to 75 days. It will run from August 31-November 13, 2017.  Today, Disney announced new merchandise designs for this year's event.  To honor this new 75 day run, the Disney Parks Merchandise team has designed more than 75 items sold during the festival.
Figment , Figment and more Figment
With this year being the 35th Anniversary of Epcot, the designers of the artwork took much of their inspiration from the park at its opening. This year's artwork has contributions from Disney Creative Group artists Richard Terpstra, Susan Foy, Dave Holbrook, and Brian Blackmore. Their artwork was put into a "style guide" that was used by merchandise product developers as they designed the products mentioned below.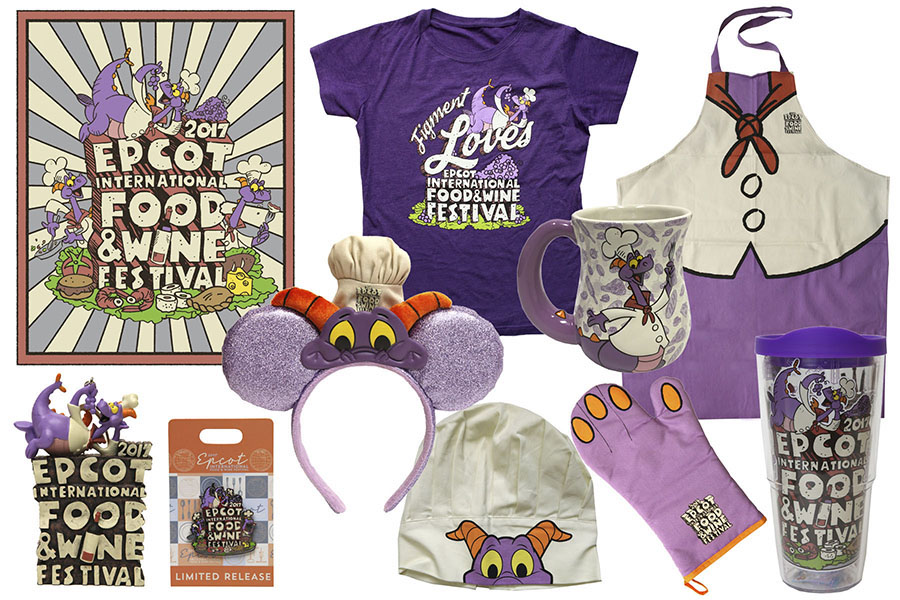 If you are a fan of Figment, you will be excited to see many new items this year that feature our favorite dragon. The retro design for Figment products this year was inspired by the classic Epcot attraction. The designers also found their inspiration in the "Kitchen Kabaret" that once resided in The Land Pavilion.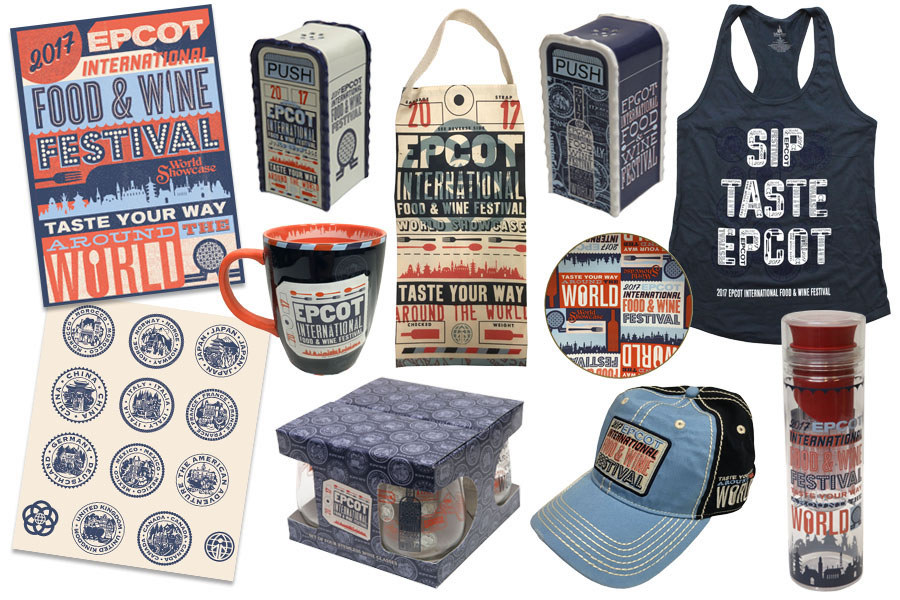 The Passport collection also looks to Epcot's founding with stamps that contain artwork from the World Showcase in 1982.
Brews Around The World Returns
There is, once again, a Brews Around the World Collection. You will find artwork on apparel, and drinkware that includes a stainless steel growler, and a baseball cap with a bottle opener.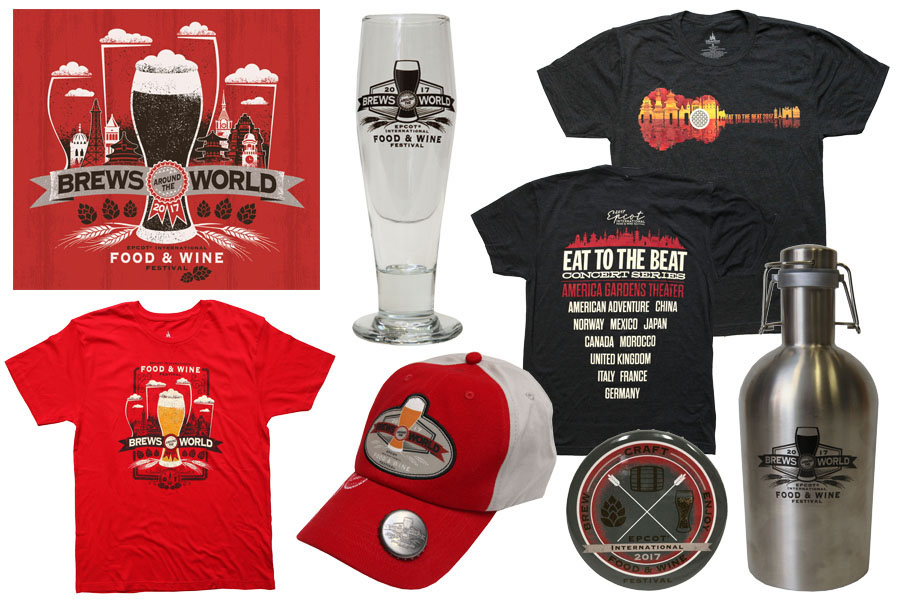 There is also an Eat to the Beat concert t-shirt for the first time. It has a guitar graphic that is inspired by the World Showcase.
Dooney & Bourke Bags
There are Dooney & Bourke handbags that feature Figment and the World Showcase graphics that will be released during the Epcot International Food and Wine Festival.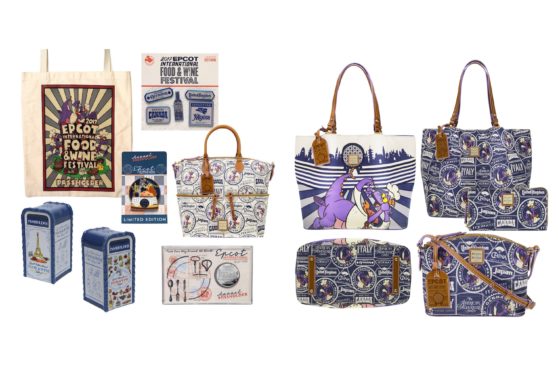 Dooney & Bourke also created an exclusive design for Annual Passholders that will join other products that include pins, salt and pepper shakers and accessories.
Searching for Remy Again at the Epcot International Food and Wine Festival
We are also excited to see that Remy returns to Epcot again with his Ratatouille Hide & Squeak Scavenger hunt.  Guests search around Epcot for all the ingredients Remy needs to complete his signature dish.  There will be 15 ingredients to search for this year.  Disney has not listed the prize you receive for this scavenger hunt yet.   Last year, it was a choice from several different Remy inspired pins.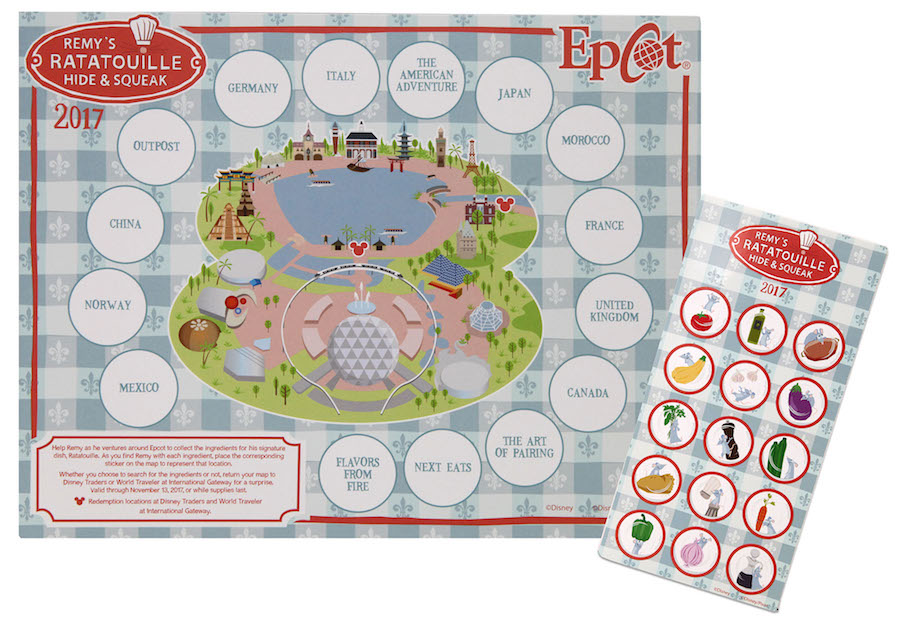 During the Epcot International Food and Wine Festival, these items will be found at the Festival Center.  The Festival Center is located between Mission: Space and Ellen's Energy Adventure. You will also be able to find them at select merchandise locations throughout Epcot.  For those who will not be able to make it to the Epcot International Food and Wine Festival in person this year, Disney has stated that select items will be offered on the Shop Disney Parks app, and the online store.
What do you think of this year's selection of Epcot International Food and Wine Festival merchandise?  What items will you be hoping to buy for yourself this year?
– Chris Edwards