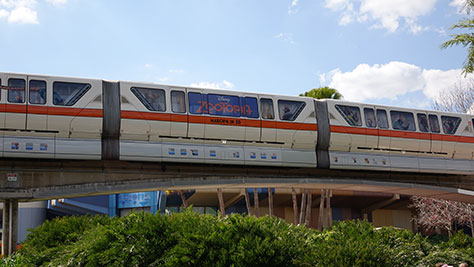 During select days in the month of May, the Walt Disney World Resort Monorail system will not make stops at the Transportation and Ticket Center (TTC) or the Contemporary Resort.
The Resort Monorail will only be making stops at the Magic Kingdom, Disney's Grand Floridian Resort, and Disney's Polynesian Village Resort during select dates throughout the end of May 2017.
The select dates are May 16, 17, 23, and 24, 2017. These changes will occur between 11:30 am to 6 pm.
For guests traveling to the Contemporary Resort during those days, the Express Monorail will be making an additional stop at the Contemporary Resort along with its regular stops at the TTC and Magic Kingdom.
If you are staying at the Contemporary Resort or using the TTC during the days of May 16, 17, 23, and 24, 2017, please be aware of the updates to the Resort Monorail between 11:30 am and 6 pm.