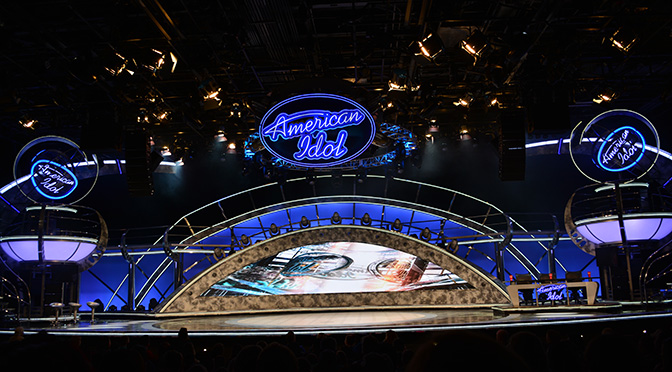 Earlier this week, it was announced that American Idol will be making a comeback through the ABC network. Guess where the auditions will be held.
The network announced the location for the auditions leading up to the next season of American Idol will be…
*Drum roll please*
…..okay, okay, I know you already read the title of the article…..
Walt Disney World!
That's right, the auditions for the next season of American Idol will be taking place at Walt Disney World in Orlando, Florida. There is also a possibility that future auditions may take place at the Disneyland Resort in Anaheim, CA.
The auditions being held at Walt Disney World may help to keep costs low (holding auditions all over the country as they did in the past had to cost a lot), boost traffic in Disney parks, and provide guests with the opportunity to audition for American Idol. There is no current confirmation on if "The American Idol Experience" will be returning to Walk Disney World.
There are no set auditions dates at this time but, keep your eye out because the next season of American Idol is set to air sometime in 2018.