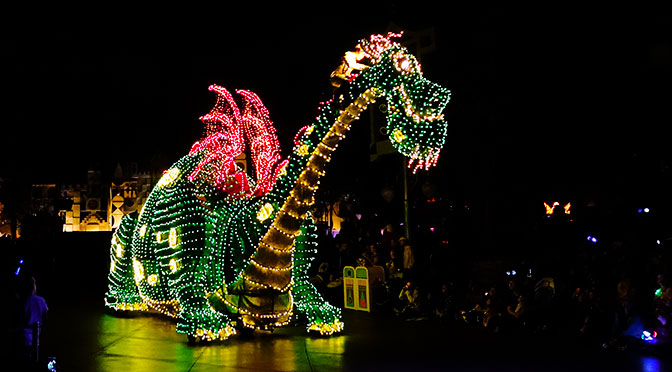 Over the last few years, Guests have saved spots along the parade route for up to 4 hours before an evening parade even began.  It was creating operational issues with the Cast Members attempting to establish tape and rope barriers, so Disneyland has implemented a new policy concerning holding parade spots.
Effective immediately, Guests will now have to wait until all barriers are in place before finding a viewing location for the parades.  This usually takes place 30 to 60 minutes prior to parade time.
The goal is to keep the walking pathyways clear, allow Guests to move about without having to step on or over blankets and allow the Cast Members to more freely do their job in establishing the parade safety barriers.
Parade Viewing update for Disneyland Park
"For the safety and comfort of all Guests, Guests will be asked to wait to find their seats for the Main Street Electrical Parade until after Guest Show Operations has completed setting up the viewing areas along the parade route. Additionally, Guests will be asked not to save seats for party members who are not present."
Source:  Micechat