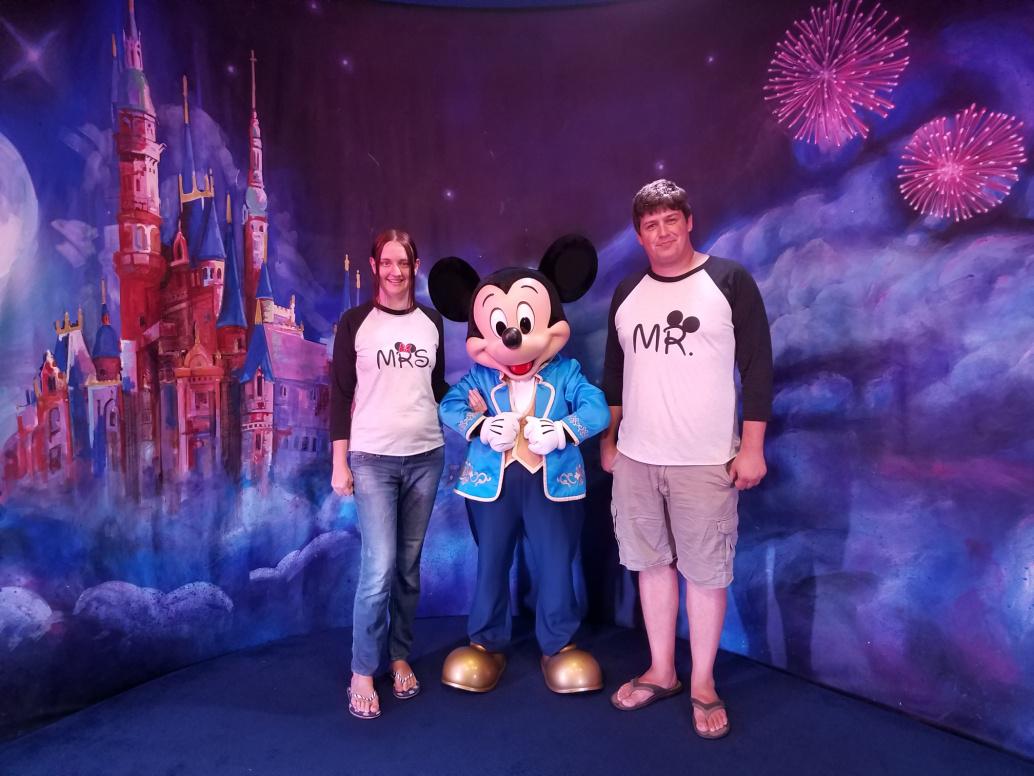 A friend of the website named Brittany returned from a trip to Shanghai Disneyland and Hong Kong Disneyland.  She is sharing some information and great character photos from her trip with us.
The first thing I noticed is that there were no autograph books for sale and that no one waiting in line had books. Due to the language barrier, I didn't know how to ask about it, so I left the book in the hotel room and lightened the bag.  Another important note, they have photopass at all character greets. Same idea as in the United States, obviously no magic band, you get the photopass cards. They have a photopass website and mobile app, which are in Chinese. There are also some attractions with ride photos that you can link with a ticket (Buzz Lightyear, Tron, Pirates).
Along Mickey Avenue (Shanghai's equivalent to Main Street) there were little nooks in which you could meet Duffy (sailor attire), Donald, Daisy, Goofy, Pluto, and Minnie (all in standard attire). Lines were usually 15-20 people long and they seemed to be out on and off from park open until parade time. No unique backdrops or anything.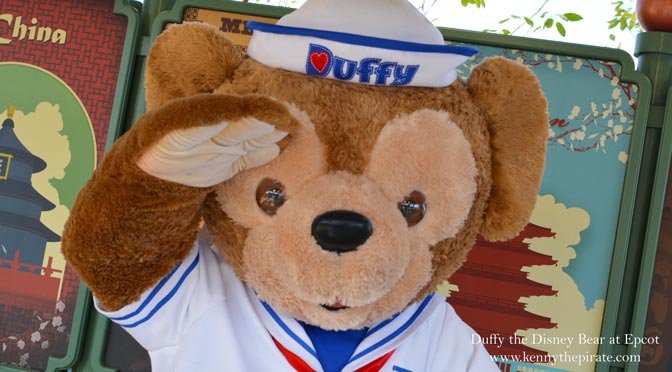 Gardens of Imagination is where Mickey Mouse greets. Mickey Mouse had his own special building in which he was greeting in his inaugural year attire. Wait time was posted at 20 minutes; I would say the wait was 25-30 due to some line cutting issues. The room in which you wait was neat. At first glance, it looked as if it had scattered framed photos of Mickey and friends, screen caps from different films, and recreations of famous artwork with Disney characters. However, every couple of minutes the photos came to life and would play scenes from different movies or have different interactions. Kept you entertained.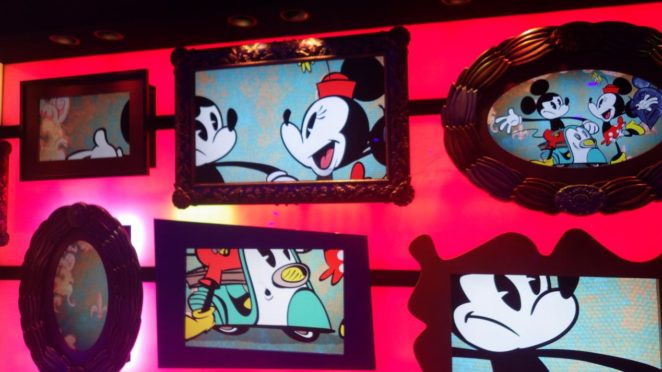 Going in to meet Mickey was similar to at Walt Disney World. A few groups let in at a time. Mickey was the only character I saw with unique attire. I suspect that after the inaugural year is done, he may meet in standard attire elsewhere in the park and this building could be repurposed to a different character greet or attraction.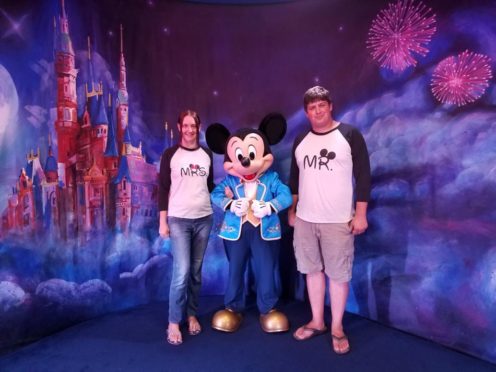 Nearby was the Marvel Showcase, which advertised two meet and greets: Spiderman and Captain America. Both had wait times of 5 minutes. Spiderman had a wait time of 0 minutes (we were the only ones there) and Captain America was closer to 10. Captain America's line was short, however, young ladies were enamored with him and a few didn't want to let go. Captain America was indeed American and seemed to enjoy talking to us.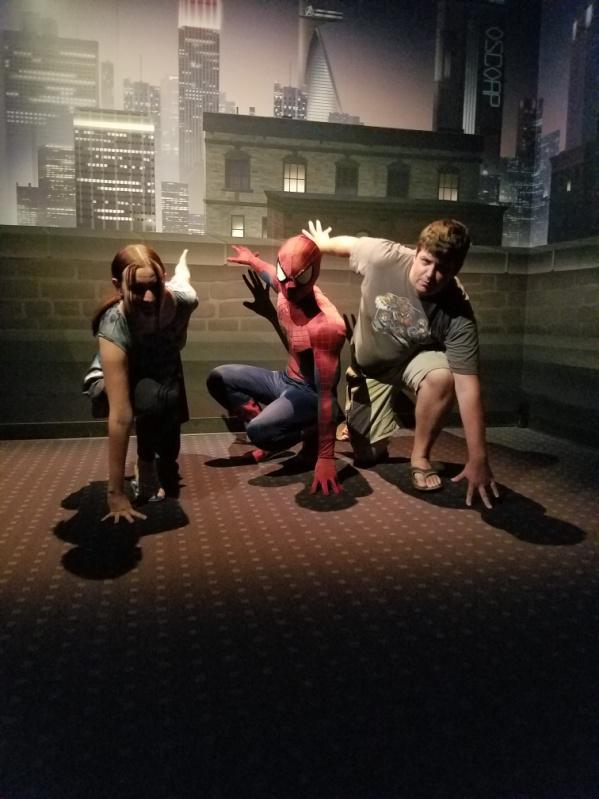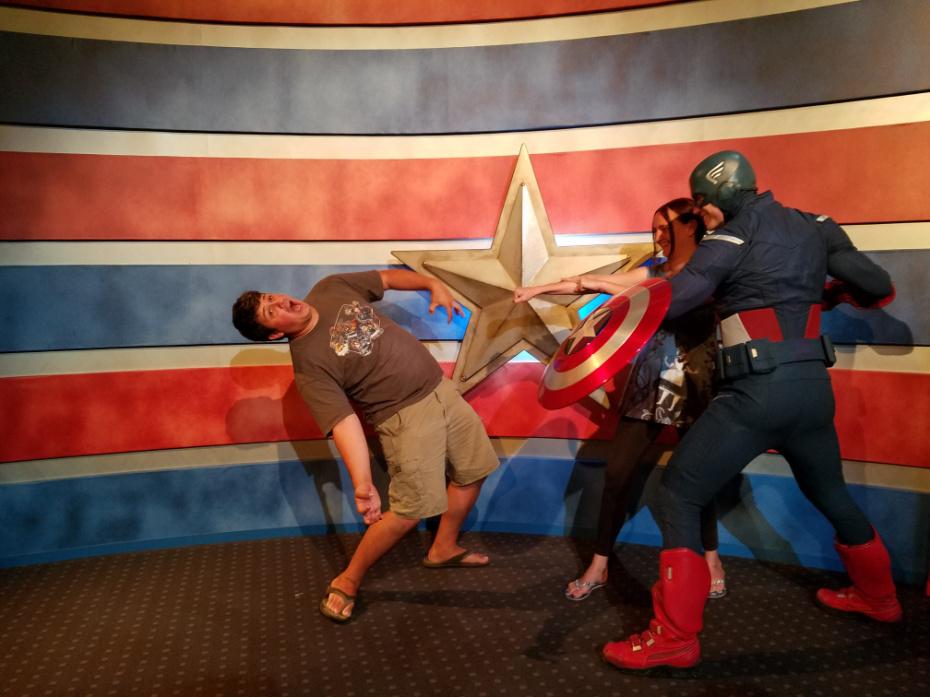 In Tomorrowland, we found several meet and greets. Stitch was meeting outside of Buzz Lightyear and Stitch Encounter. Standard attire. Appeared to be about a 10 minute wait.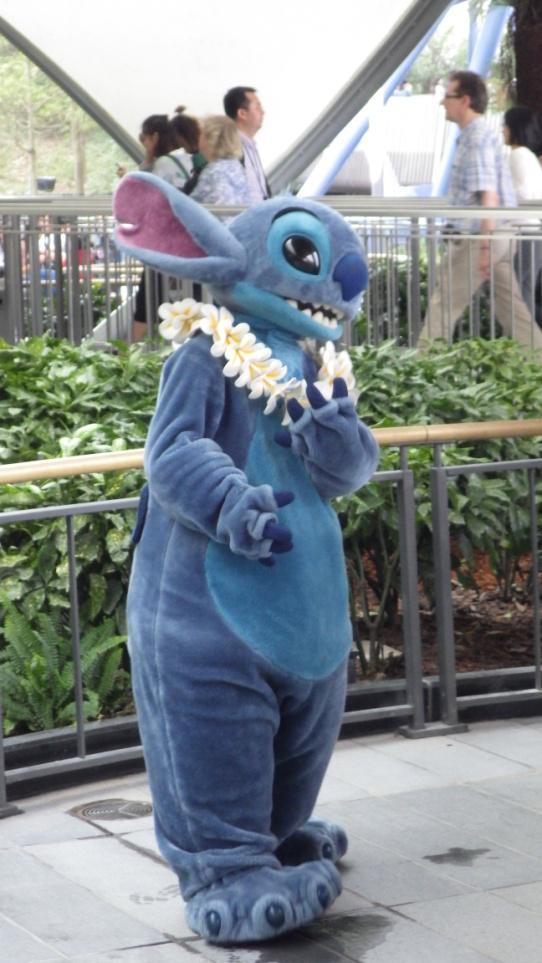 Also in Tomorrowland, Baymax was meeting in front of a postcard of SanFranTokyo. No wait time was posted but it appeared to be about 10 minutes.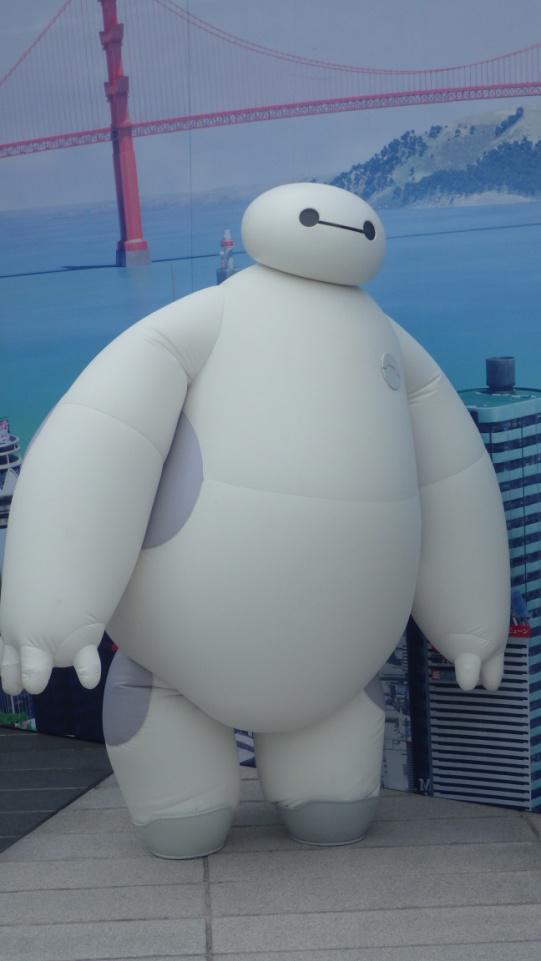 In a back corner of Tomorrowland was the Star Wars Launch Bay. It was very tucked away and very easy to miss. My guess is that Shanghai will one day have a Star Wars land expansion and this corner will be repurposed. Very empty corner of the park but it advertised several character greets.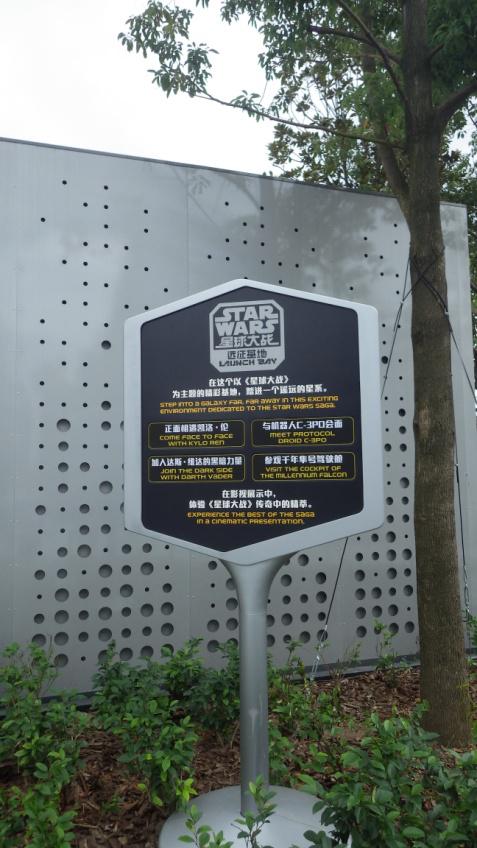 We were very excited to meet C3PO but upon arriving inside, we did not find the droid we were looking for. My guess is there was a loss in the translation, as he was not there on multiple visits. No characters in here had any wait.
Not exactly C3PO.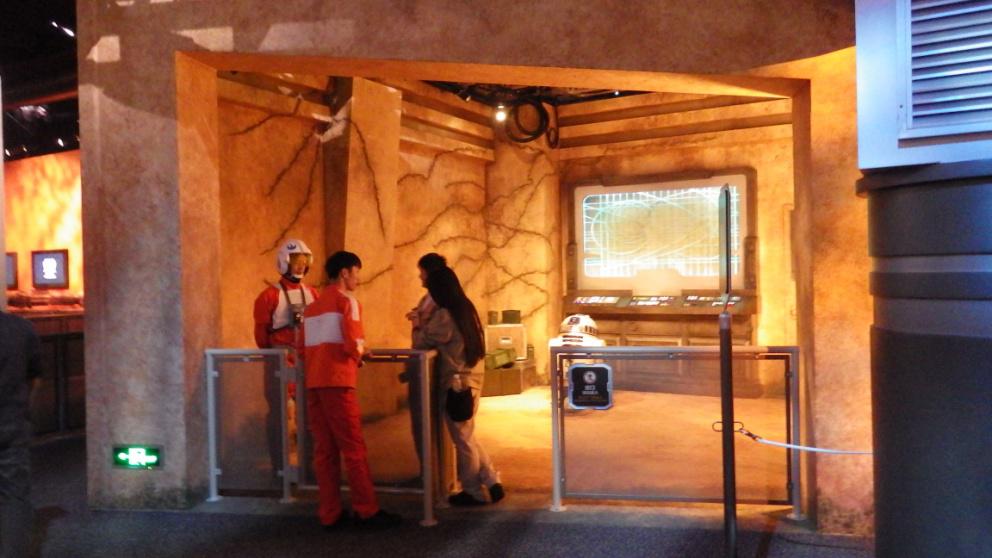 Fantasyland: Around the backside of the castle there was a princess meet and greet. The wait time was 40 minutes consistently throughout our 3 days there. You did not know who you were going to meet when you got in line as they rotated about every 30 minutes. Over 3 days we saw Snow White, Belle, and Rapunzel multiple times. I did ask if Mulan was ever greeting and was directed to see her in the parade. Princesses were out from Park opening until 5pm or so in the evening.
On the side of Peter Pan's Flight, Captain Hook was greeting.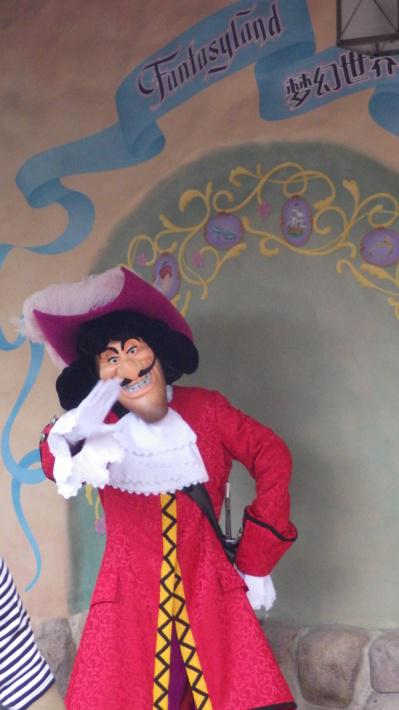 Outside of The Many Adventures of Winnie the Pooh and Hunny Pot Spin, Pooh was greeting alone. Wait time appeared to be 15 minutes. He was out until 5pm each day, excluding parade time.
In Treasure Cove, you could meet Jack Sparrow. At first I thought he had a huge line but that turned out to be the line for turkey legs. I kid you not, I saw a 200 person line for turkey legs. Jack's line appeared to be about 15 minutes long.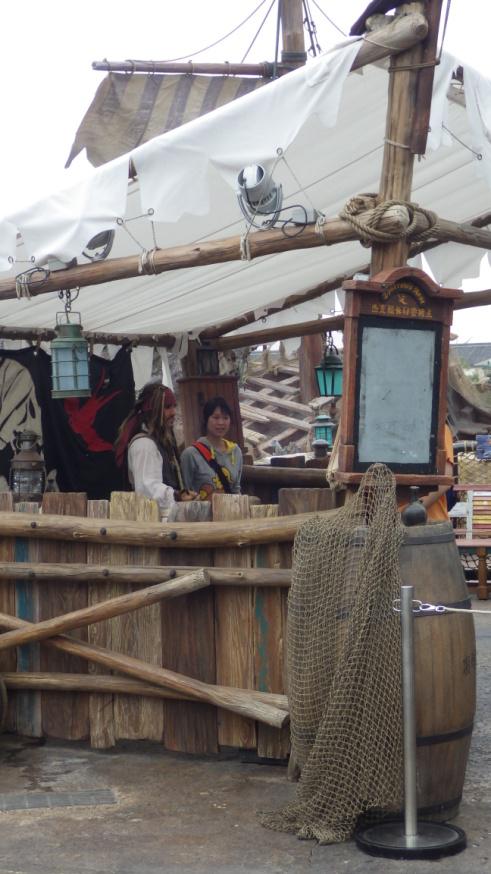 (end of the turkey leg line in the rain… that's devotion.)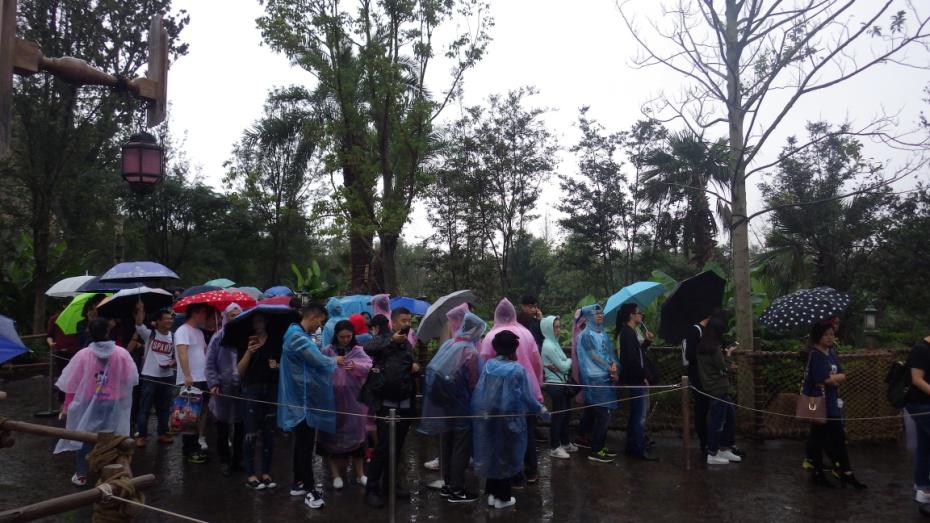 Happy Circle in Adventure Isle had the most interesting characters in my opinion. During the day there was a 30 minute rotation between Judy Hopps/Nick Wilde and Timon/Rafiki. In the evenings, Baloo/King Louie went in place of Lion King. 5-10 minute wait per character. Each character met individually and were very sociable. The seemed to be out from park open to close on the days we were there.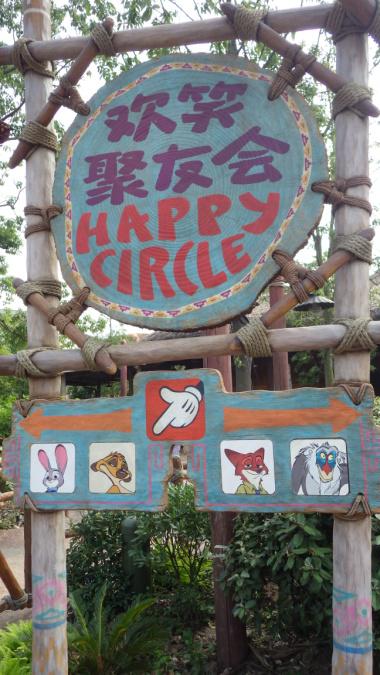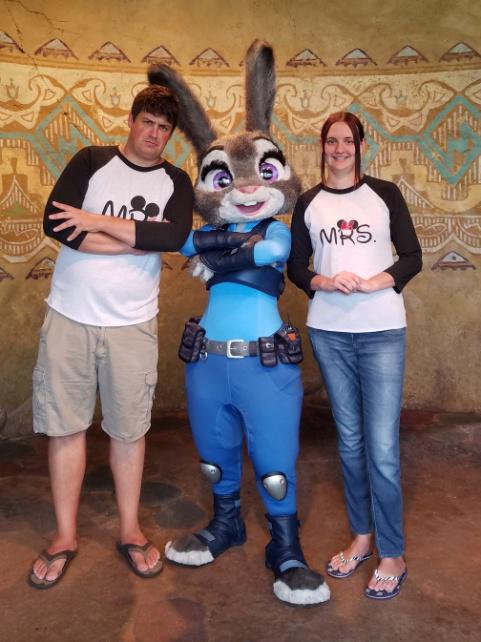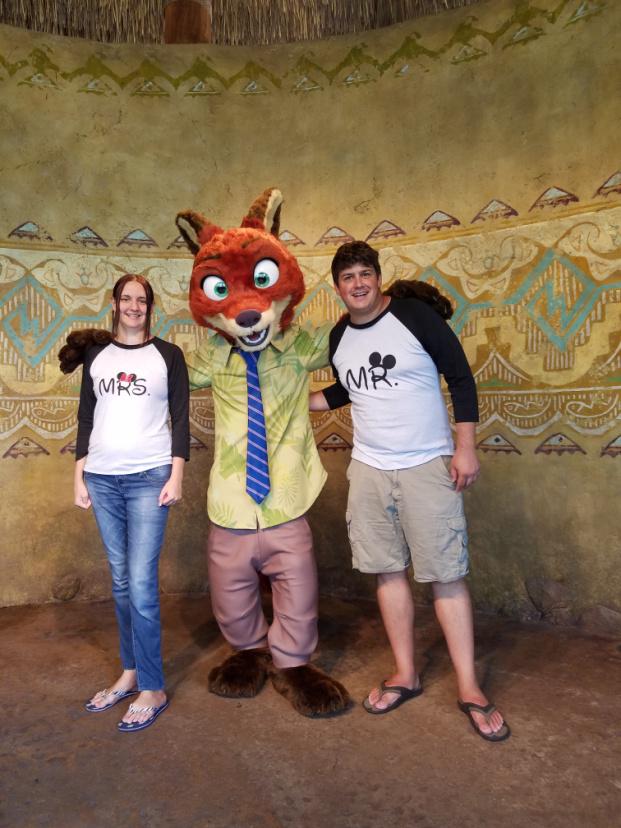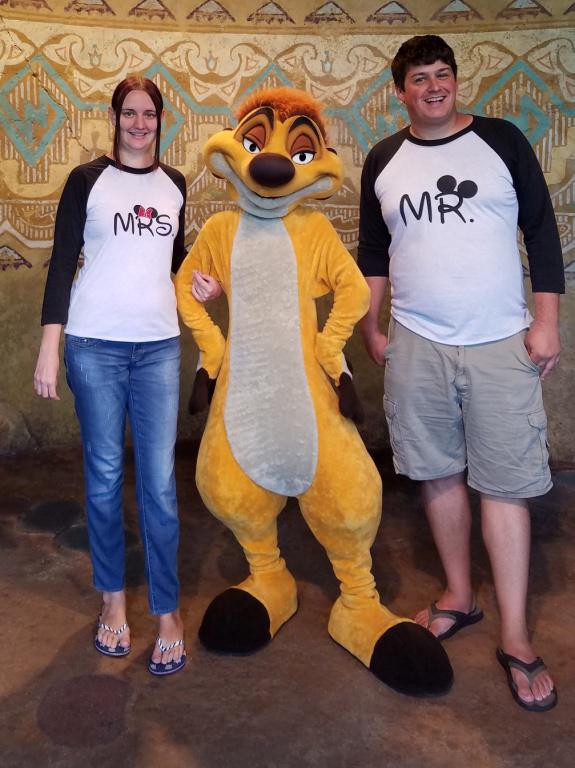 We also did two character dining experiences. We made reservations in advance via very expensive telephone calls from the United States. However, judging from the restaurants when we were there, you could have made reservations as a walk up.
We had breakfast at Lumiere's Kitchen at the Shanghai Disneyland Hotel. This was the equivalent of Chef Mickey's and characters met in standard attire. Photopass attendants were available to take photos.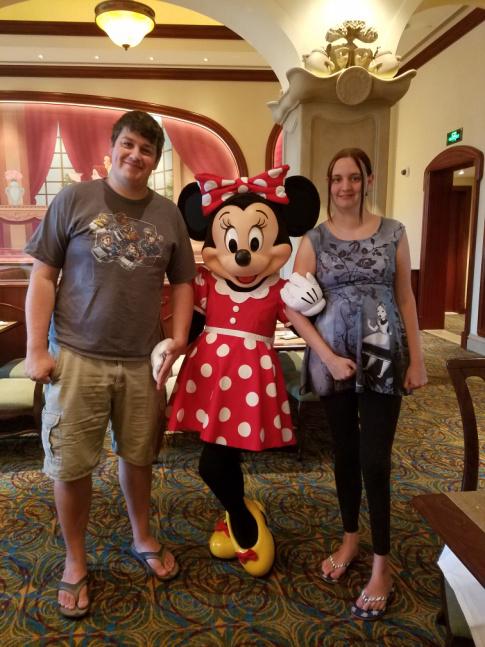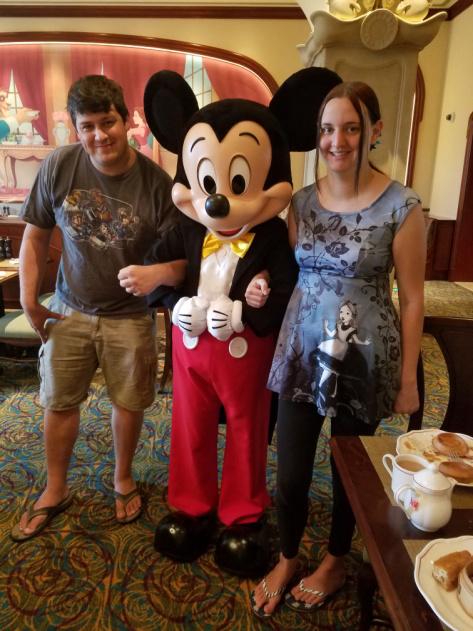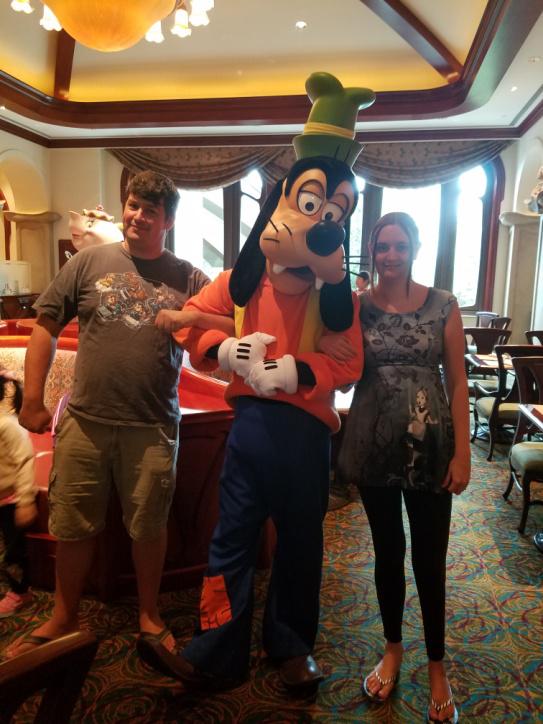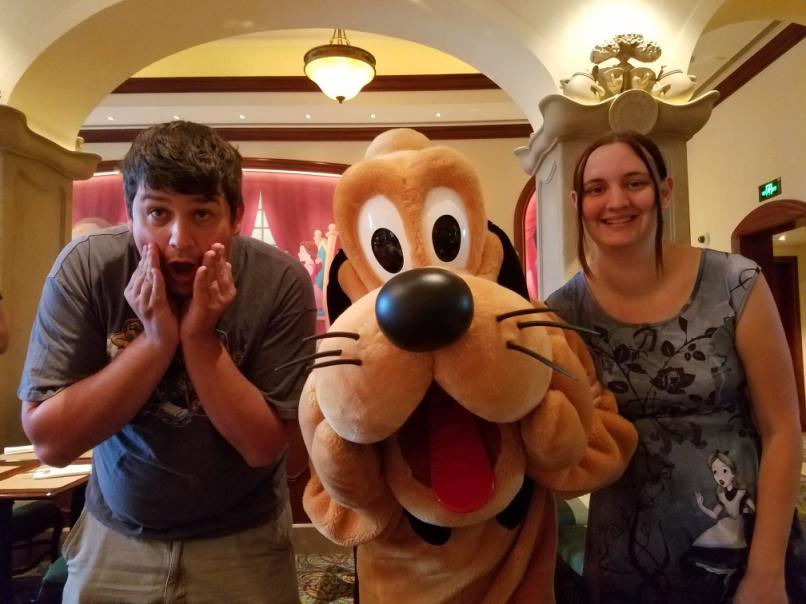 The highlight was the Royal Banquet Hall. This is located inside the Storybook Castle, much like Cinderella's Royal Table. Downstairs you are greeted by a Princess. We met Aurora. Not sure if it's always Aurora of if this was random like outside.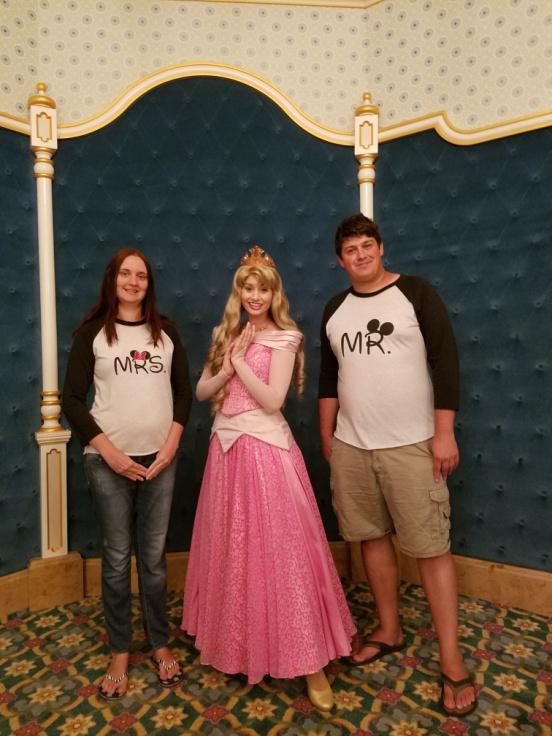 Upstairs you are seated at your table and select your entrees and are then greeted by Mickey and friends in what quickly became my favorite costumes!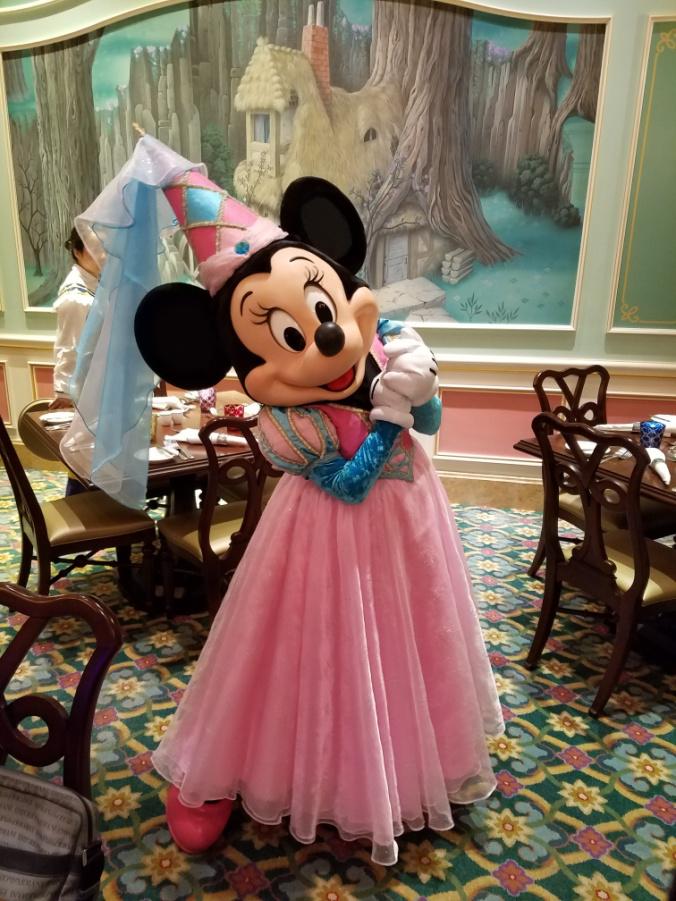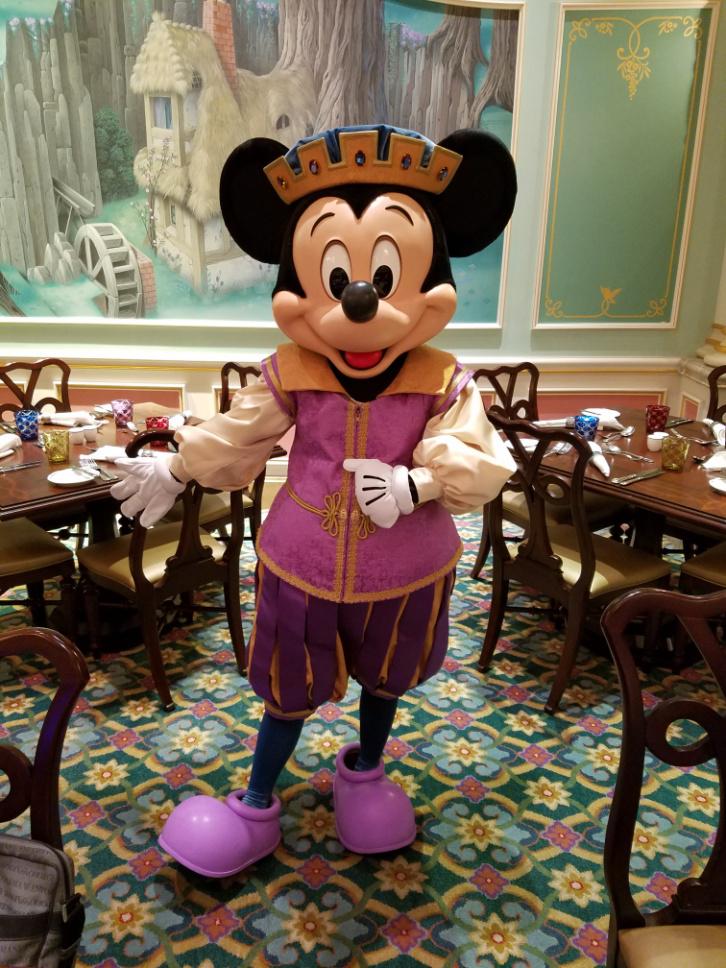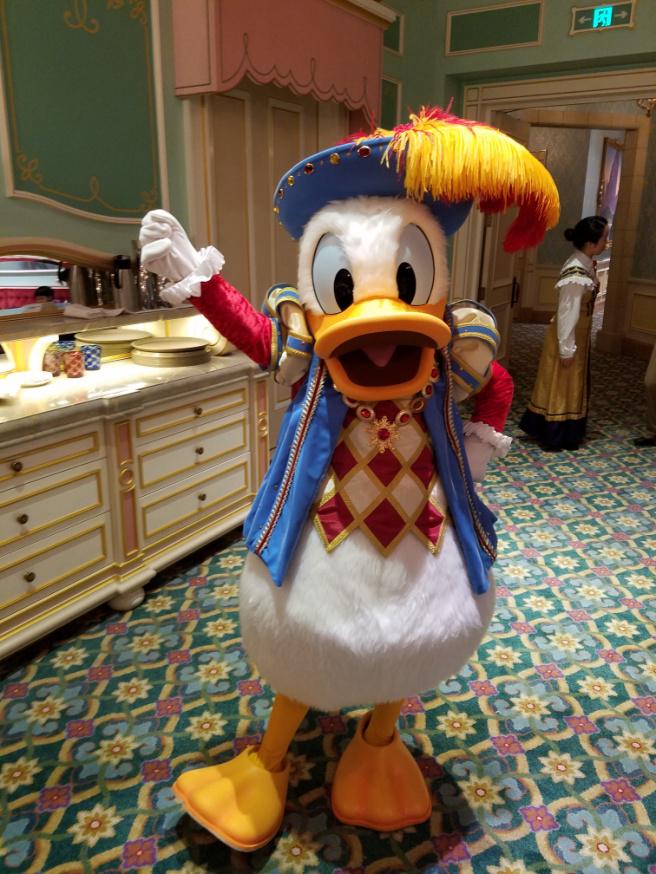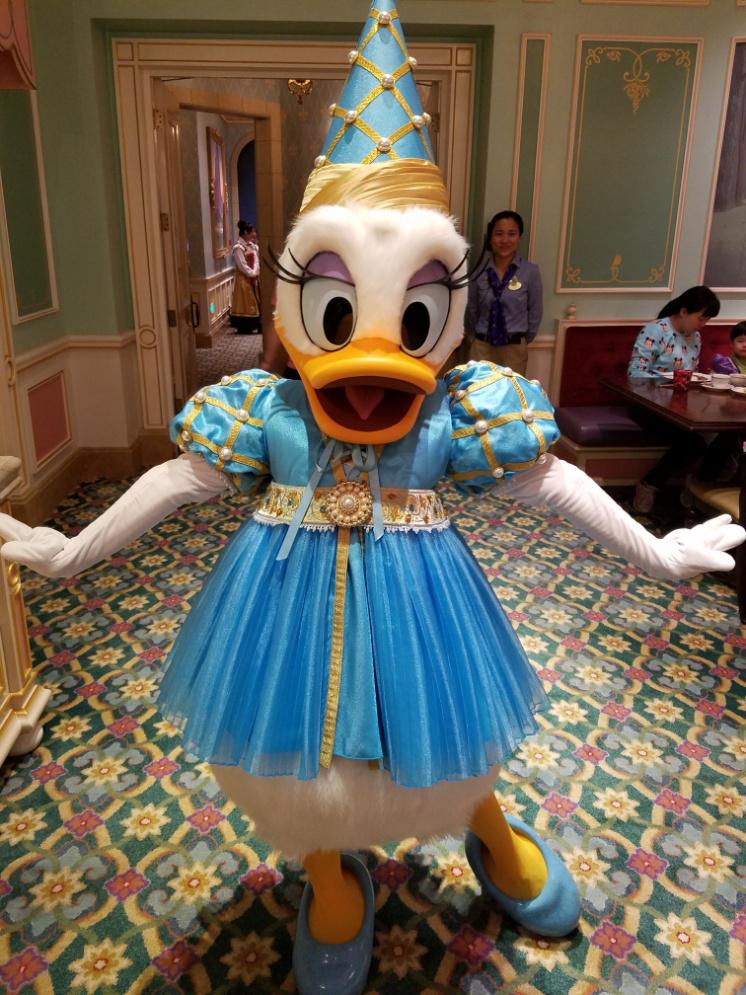 Food here was excellent, they offer a Halloween themed meal option  as well, since we were close to Halloween. They also had the Cinderella's slipper dessert that is at Cinderella's Royal Table.
A few things I would tell people planning a trip to Shanghai Disney. Of the three Asian Disney parks, this one was the only that had a very thorough security line. At park opening, the line was easily 30 minutes. We arrived an hour before park open each day and still had quite a wait. Arrive early if possible. The subway system can have you there by 7:30am. There are also boats that connect you to the resorts.
People also run in the parks, which I was not used to. They will run toward rides and fast pass lines. There was a lot of line cutting. Cast members are really working hard to curb this behavior and you can see them trying.
We waited 30 minutes for a ride, were the next people to get on, and a whole family actually tried to cut in front of us. They had pushed through the whole line up to the front. Now I don't speak Chinese, but my interpretation watching the gesturing and arguing with the ride attendant was that they had young children who didn't want to wait in line. (This was a ride with no fast pass option, only about half of the rides have fast pass) Cast members did not let this slide.
MOST people were not like this, but it does happen. I also saw a lot of situations in which one person waited in a long line and then held up the whole queue to have their whole party join them (sometimes this was done with parties of 7+ people). It might sound like a good idea but when you are the next person to board a ride with a 45 minute wait and your entire party is still at the entrance trying to cut through 45 minutes worth of a queue, you now hold up the ride for several minutes. This is what made a lot of the ride times longer than the posted sign. This is also why I saw a sign like this in front of every attraction, show, and character greet: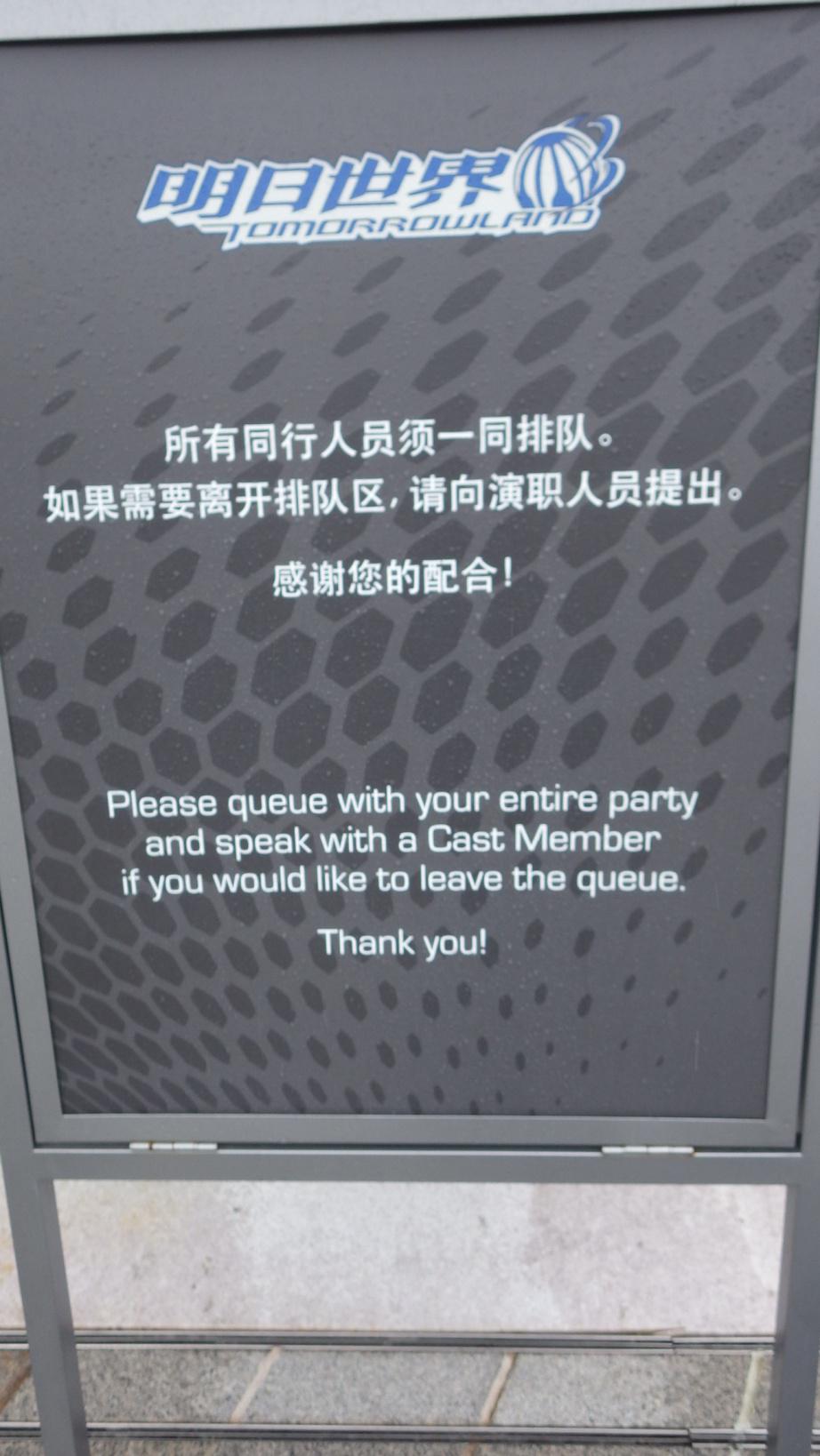 Fast passes are done a little bit differently. They are on a paper system but have only a 4 fast past kiosk areas. One in Tomorrowland for Tron and Buzz, Two in Fantasyland that both service Seven Dwarf's Mine Train, Peter Pan's Flight, and The Many Adventures of Winnie the Pooh, and one in Adventure Isle for the rapids ride and Soarin. You would go to the kiosk, scan your ticket and select one option on the screen. Fast passes for Soarin were gone within the first 30 minutes of park open and the standby line was up to 3 hours at times. However, it was a feat to get a fast pass. The fast pass line looped the entire section of the park. At rope drop there was a lot of people running and shoving to get to the fast pass. My recommendation would be that after you go through the ticket turnstile, give all tickets to one person who braves the crowd. I waited in the gift shop until the crowd died down.
Rides were usually 45 minute waits except for Soarin (205 at its worst), Mine Train (110), and the Rapids (75). Their Mine Train is different from ours in parts. It is also a longer ride. Peter Pan was also different. I would recommend fast passing those. I did not get on Soarin. We couldn't get a fast pass and I couldn't justify 2-3 hours for a ride we have back home. It is of benefit to get in a ride queue instead of the fast pass line after rope drop. We waited only 20 minutes for the rapids that way.
Soarin was too far into the back of the park to get through the crowd before there would be a wait. Fast passes for Mine Train usually ran out around 1pm so you could get on a ride or two before getting a fast pass if you needed. Peter Pan's Flight Fast Pass usually ran out shortly after Mine Train. However, even if your fast pass time is later in the day, you can get another fast pass before that time. Tron tended to have a shorter line in the mornings because everyone went toward Soarin first. On a day where the park opened at 9am I found that Tron still had under a 20 minute wait at 10:30. It became much busier later in the day. Tron also has single rider.
They have an excellent afternoon parade. I saw it twice, and both times I waited in advance for a good spot. And both times someone pushed me out of the way within a minute of the parade's arrival. One time I was in a seated area and someone literally climbed over me and sat in front of me and pushed me back. Disney cast members hand their hands full at parade times trying to keep people from cutting in line, keeping kids out of the parade route and even keeping adults from running across during the parade. This is the only time I have ever seen Disney Cast Members forcefully push guests out of the way. All the while the guest was yelling (presumably from my interpretation of gestures) that they needed to cross the route and were going to do so despite the fact that there was a float coming. My advice would be to watch the parade from Tomorrowland, which it where it began. It seemed to be less crowded at the start. The closer you got to the castle and adventure isle, the more crowded and crazy it was.
I'd also like to address something I had read about prior to my trip that a lot of people had asked me about. Public urination/defecation. Yes, I did see children (under 10) doing this in the park. Maybe 10 over 3 days. Disney maintenance was on it within minutes and would clean it up and spray the whole area down. Disney is working to change this behavior. Unlike reviews I read about the grand opening, I saw no adults doing this. However, in other parts of Shanghai adults did do this. This is a very "unDisney" thing that is surprising to us but did not seem concerning to others around me.
We had an awesome server at Royal Banquet Hall who spoke English and she told us that Disney was working really hard to change a lot of the negative issues in the park. They're working to have more staff stationed in the queues to prevent vandalism, line cutting, urination, etc and trying to educate the public on etiquette that differs from the standard culture. I will admit, I spent several days in Shanghai outside of Disney and comparatively, Disney had less shoving and public urination, so it is working. I wouldn't let the negatives dissuade anyone from experiencing this park.
I would just recommend that you be aware, allow yourself enough time to do everything (we needed the full 3 days, granted we rode a few rides more than once and never got on Soarin), arrive early for security, and plan out your days as best you can in advance. If you're staying off property, Shanghai Disney has its own subway stop so public transportation is easy. I don't speak any Chinese but I navigated the subways well. There is no google or google maps so printing directions and information out in advance will help you. Bing's search engine will also be your friend in China!