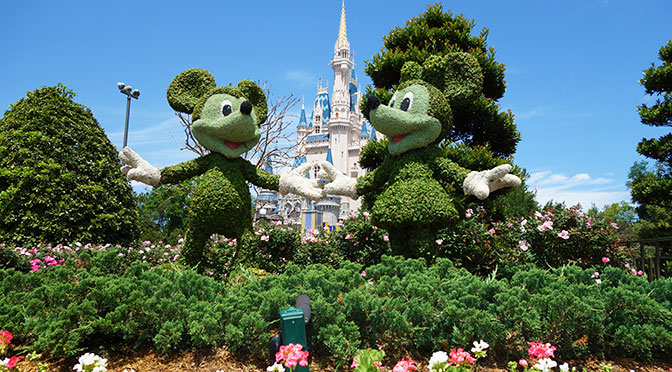 From what I was told, Disney World may create its annual ticket price increases beginning tomorrow, February 12, 2017 and add a couple of new options that are somewhat confusing.
NOTE:  None of this information is offiicial until announced by Disney themselves or seeing the information on the Disney World website.
The expiring, yet non-expiring ticket
All tickets purchased from February 12, 2017 onward will expire December 31, 2018 with an odd exception being added.
UPDATE:  "All tickets purchased from February 12, 2017 through the end of the year will expire December 31, 2018. Any UNUSED ticket that does expire may be applied toward the purchase of a new ticket of equal or greater value.
There will not be an option to roll over partially USED tickets to future trips. Those tickets will continue to expire completely 14 days after first usage."
Elimination of the "Water Parks Fun and More" option
With the new "Park Hopper Plus" ticket, you'll no longer be able to purchase the Water Parks option for your ticket without also purchasing a Park Hopper option bundled together.
You will be able to purchase the Park Hopper as a stand alone option, but to have use of the Water Parks option without purchasing a stand alone ticket or Annual Pass, you'll be required to purchase the more expensive "Park Hopper Plus" option.
Tickets purchased at theme park ticket window will cost more.
If you walk up to a theme park window, which you wouldn't if you're reading this article, you would pay a higher price than guests who purchase the same ticket from Disney's online site, app, resorts etc.  I suppose it's seen as a way of penalizing guests who wait to the last possible minute to purchase tickets.
Advance purchase of a 3 to 10 day ticket from Disney online will cost $20 less than theme park ticket windows.
The Orlando Sentinel also stated – Starting Sunday, "value" days for the Magic Kingdom will cost $107 for adults and $101 for children. That represents a $2 increase from the previous prices.

During the "regular" times, park visitors will pay $5 more with prices jumping from $115 for adults to $109 for children. The "peak" prices will remain the same at $124 for adults and $118 for children.  Source
Gold Annual Pass will increase $10 per year.  Platinum Annual Pass will increase $30 per year
Preferred parking will also increase from $35 to $40.  No word on any increase in regular parking rates for offsite guests.  Onsite guests receive free parking.
More information on ticket pricing and Annual Pass pricing should be known by tomorrow.