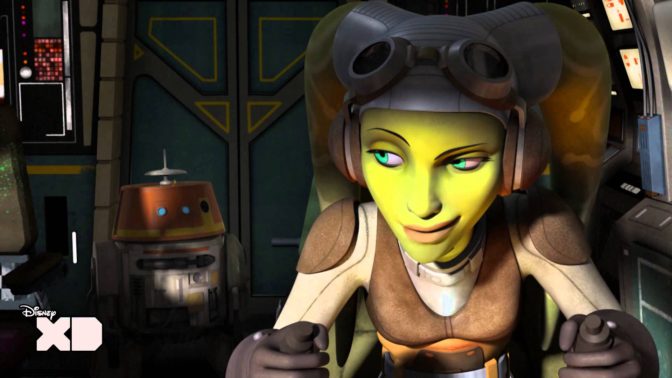 https://www.youtube.com/watch?v=rUXPjF3lEM4
With just 9 days left until the premiere of "Rogue One: A Star Wars Story", a new TV spot has been released with some very intriguing "blink and you'll miss it" footage that, if true, will be a very exciting connection to the beloved "Star Wars Rebels" series.
The recent 14-second TV Spot includes mostly recycled footage we have seen since the first trailer was released. However, in a quick shot of the amassing rebel fleet, eagle-eyed viewers have spotted a ship with a remarkable resemblance to "The Ghost" from "Star Wars Rebels".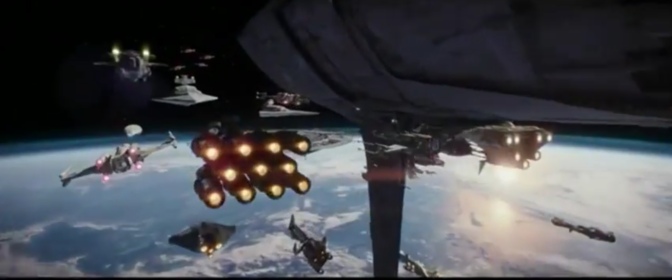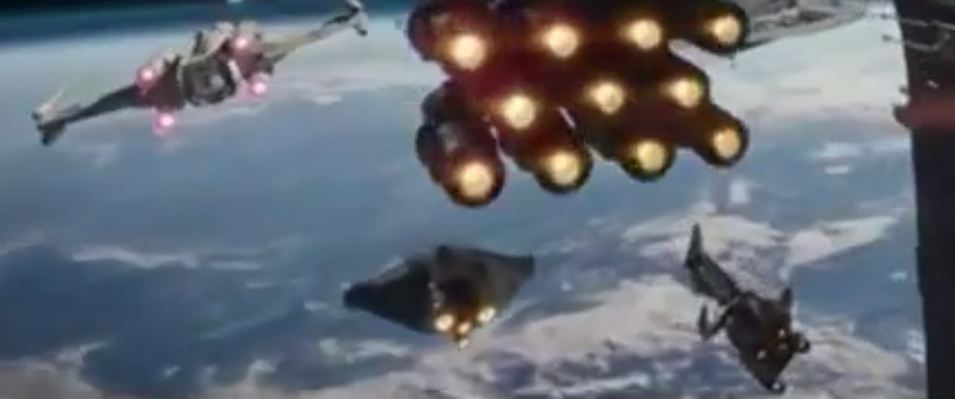 Piloted by Captain Hera, "The Ghost" is an extremely well-known vessel in the Rebels series and is infamous throughout the Empire for being associated with the "rebel uprising" even before Hera and her crew officially joined the Rebellion. In the series, it is implied that "The Ghost" is a unique spacecraft and possibly the only one of its kind, which is why it is so easily recognizable. Which means we may be looking at our first Rebels and Live-Action Star Wars crossover in some capacity.
With the Rebels series still being very young in the days of the rebellion, it isn't likely we will see the events leading up to Rogue One any time soon on the series. It is exciting to see the years of Star Wars back story, that began with Clone Wars and has continued on Rebels, beginning to merge with the cinematic stories.
Are you excited to possibly see our Rebels; Hera, Kanan, Zeb, Ezra, Sabine, and Chopper on the big screen one day?  Let me know what you think in the comments!
CONFIRMED:  The Star Wars Rebels Facebook page posted two images asking the question, "Notice any familiar faces in Rogue One?"  The two images are of The Ghost, mentioned above in the article, and a live-action Chopper! I can't begin to tell you how excited it makes me to see the films and TV series, that have been building years of backstory, finally intersect. Hopefully, we will see Rebels influence the films in some capacity!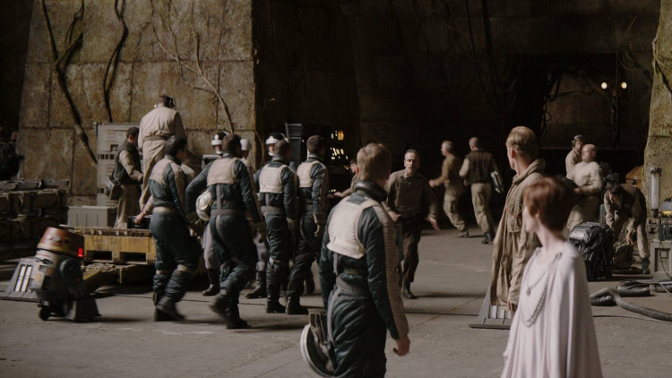 Rogue One is just around the corner premiering December 16th and you can catch "Star Wars Rebels" on Disney XD Saturday Nights at 8:30/7:30 CST!
Danny
Super Powered Fancast
Image credits: Disney, Lucasfilm