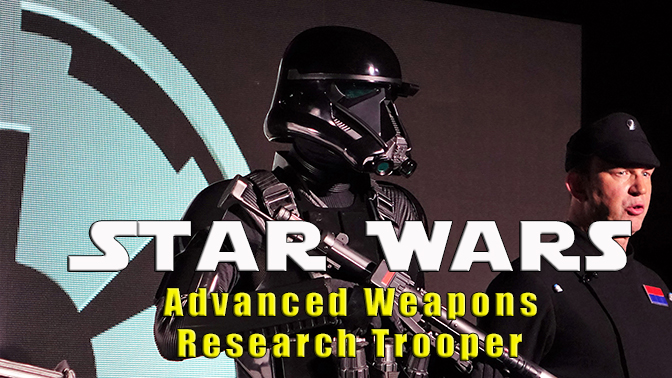 Last night, Disney Parks hosted a special one night event that allowed those who won tickets the opportunity to take part in a media event to reveal the 6 Star Wars changes coming to Hollywood Studios.  As a part of the presentation, they offered an opportunity to be among the first to see the Advanced Weapons Research (AWR) Troopers as well as see Spaceship Earth turn into the Death Star.  Here's some video clips for you.
This first clip shows the AWR Troopers and Spaceship Earth becoming the Death Star, including the laser blast.
This second clip is an interview with Mads Mikkelsen who plays Galen Erso from the new Star Wars: Rogue One film, as well as a new preview clip from the movie.  Sorry that some of the preview clip is blurry.
This final clip is the presentation with Michael Roddy, a Creative Show Director for Walt Disney World, where he explains all the new offerings that will take place in coming months at Hollywood Studios