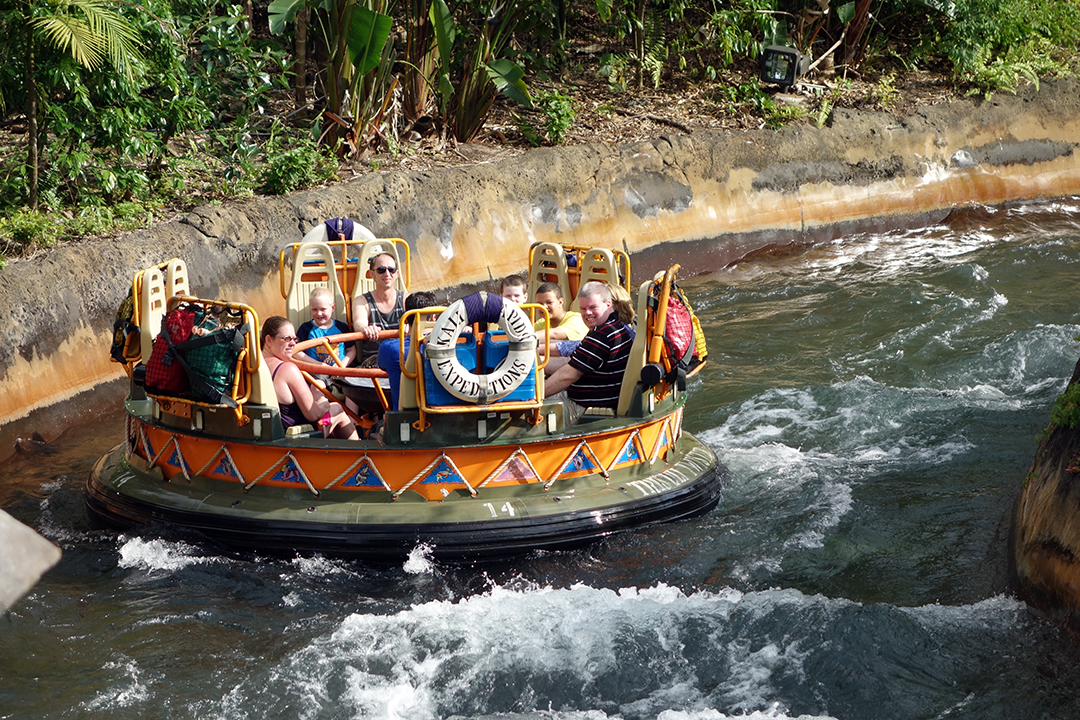 During the winter months the demand for Kali River Rapids wanes due to the cooler weather that typically falls upon Florida in the winter months.  In accordance with less demand, Disney's Animal Kingdom always adjusts the hours for the attraction.  Here's the details on what to expect.
I've outlined for you the actual opening and closing times for Kali River Rapids during the month of December.  Usually when the weather drops below 75 degrees the demand is low and Fastpass+ for this is more plentiful.  Wearing a poncho on this attraction may help some, but you can still get pretty drenched.
December 5-17  10am-5pm
December 18-24 10am-7pm
December 25-31 9am-7pm
January 1 10am-5pm
I would make sure that I have Fastpass+ for Mickey and Minnie as their hours were reduced a couple of weeks back and wait times can be 30 minutes or more during the day.  The other option for visiting Mickey and Minnie is to go at park opening.  Here's all my Fastpass+ recommendations.
Kali Rapids will be closed from January 3 through 29, 2017 according to my Refurbishment List.
I hope this info can help you in your planning.