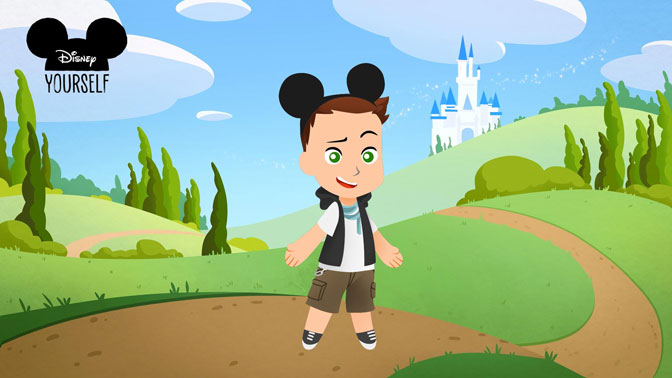 Now you can create your own little tourist person ready to go explore the theme parks and the world around you with "Disney Yourself."  It allows you to make many selection options including skin tone, hair eyes, ears and more.  Here's the details.
You begin by choosing your skin tone from the paint bucket.  It varies from very light to very dark, so choose the tone that you feel fits you best.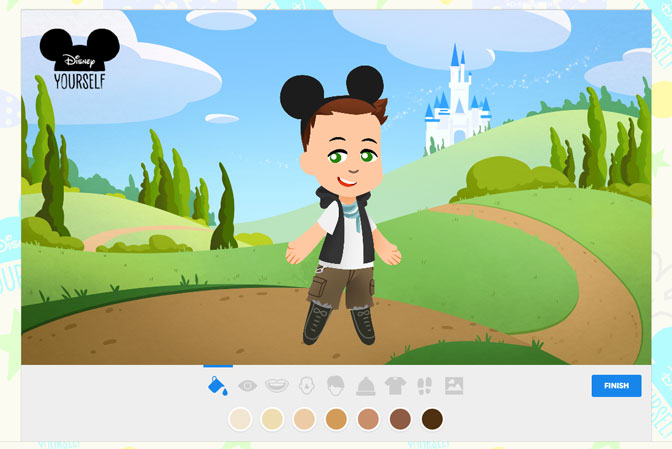 The next selection is a variety of eyes.  You can even have angry eyes.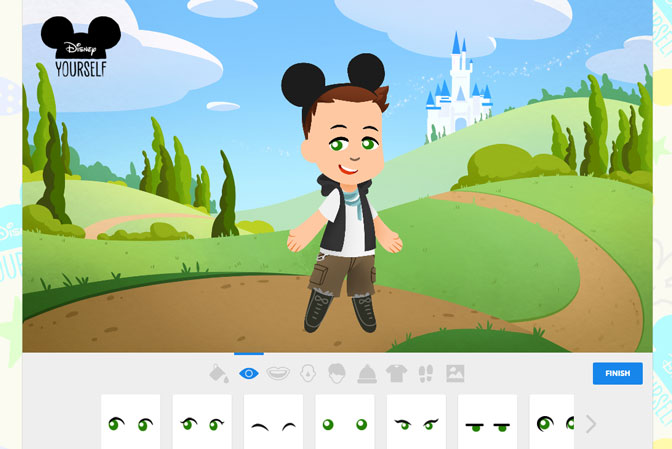 Then you'll select your mouth.  You can have a big smile, a smirk or even an angry face.  It's Disney, so let's avoid the angry face and save that for the in-park meltdowns.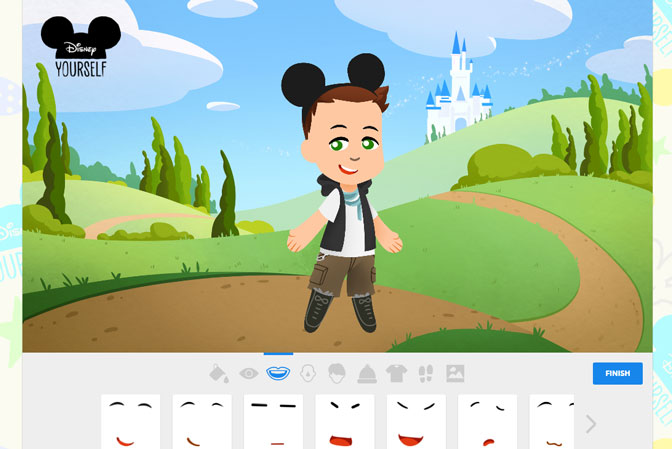 You move on to choose your nose.  Do you want a large nose or a little button nose?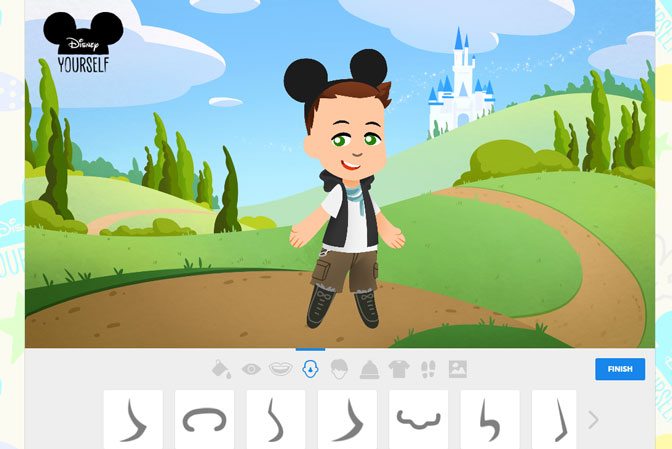 Next you choose your hairstyle and hair color.  I thought about choosing long hair to remind me of my time in the 1980's, but went with this look, but there isn't a selection for balding man in 40's.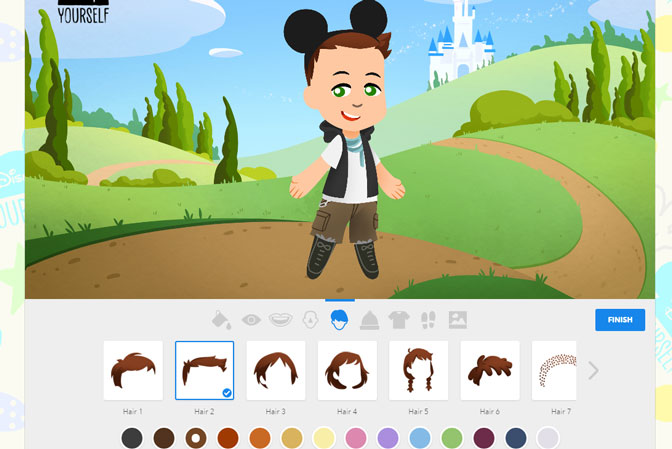 The selection that looks like a little bell allows you to choose from a variety of Mickey ears or other hair accessories.  I went classic since there was no pirate selection.
A variety of clothing choices await with the next tab.  I chose classic tourist style.  My kids think it's funny that I have so many cargo shorts, then they ask me to carry around their autograph book, pen, MagicBand etc.   It's the male version of the fanny pack.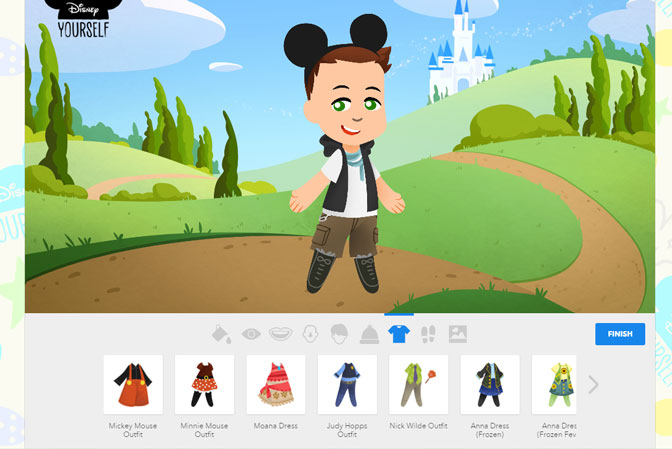 You'll choose some shoes.  Make sure you break those shoes in before you visit the parks.  I just switched to Sketchers with memory foam and it's like walking on air.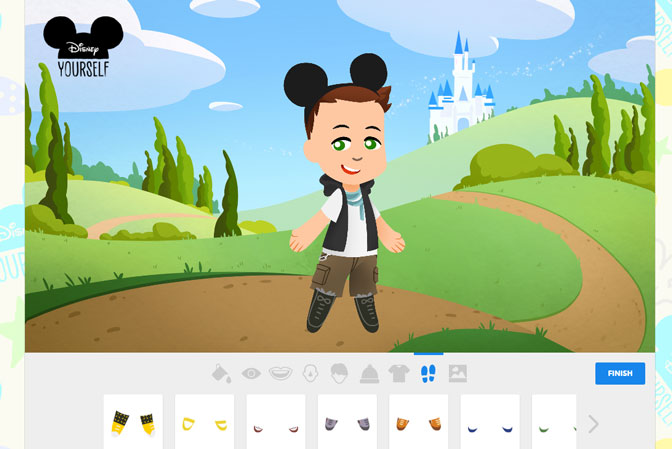 Your final selection is for the background.  I had to choose the Castle.  What else reminds you instantly of your fun times in the parks.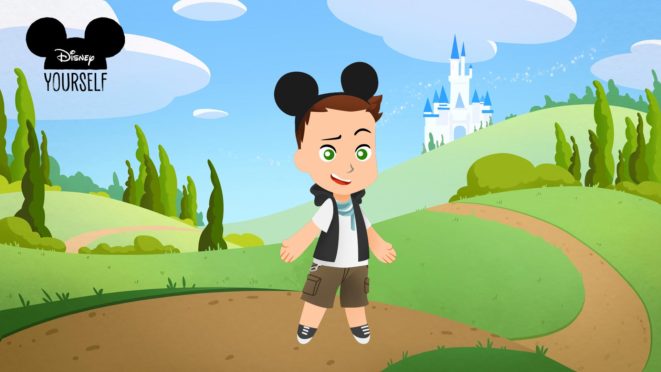 You can visit the Disney Yourself website and create your own.  After you've finished, upload your photo to my Facebook page thread and tell us about your selections.