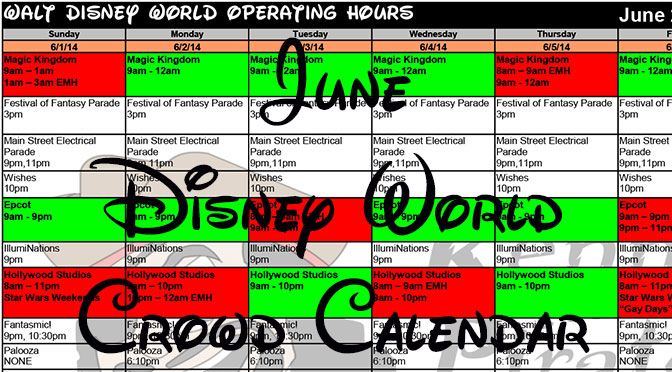 Great news for those of you planning to travel to Walt Disney World in June 2017.  Disney has released the park hours and Extra Magic Hours schedules for that time frame.  I've built my Crowd Calendar for June 2017 to help you pick your park choices.  A few notes you may wish to know:
First,  Fantasmic was only listed the last two days of the month, but that doesn't mean it won't occur on the other nights.  Disney is notorious these days for adding that information at a later date.  I'll post that info when it becomes available.
Second, there's still no LATE Extra Magic Hours for Hollywood Studios, so the assumption that I made that those are being cut from the schedule to save a serious amount of money for the park seems to be correct.
Third, there's no night parade mentioned at Magic Kingdom.  They could surprise us in the future with some type of night parade offering, but the trend lately is to cut things and then offer "upcharge events" like the Tiana and Naveen Ice Cream Party and the ugly tents in Tomorrowland.  If we get more, we'll be happy, but getting less is the current trend.
Fourth, there's still no Rivers of Light.  It could be a result of all the budget reductions or it could be due to tech or story issues, we don't know for sure.  Perhaps it will be offered when the World of Avatar opens?
Check out my June 2017 Crowd Calendar for all the details that are currently available.