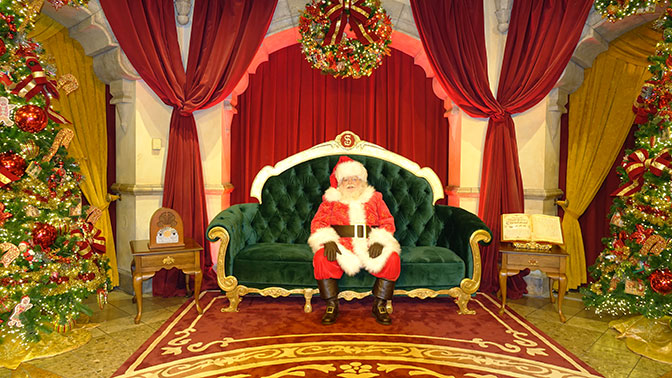 Disney's Hollywood Studios offers a meet with Santa Claus.  This is an unusual move because Santa Goofy always met in this park on the former backlot.  Santa didn't just move into the Studios park, he brought some serious class to the meet and greet.  This is the most beautiful location where you can meet Santa in all of Walt Disney World now!
Where is Santa?
Santa is located inside the Carthay Circle building on the end that is known as "Once Upon a Time."  It is located right beside Beauty and the Beast.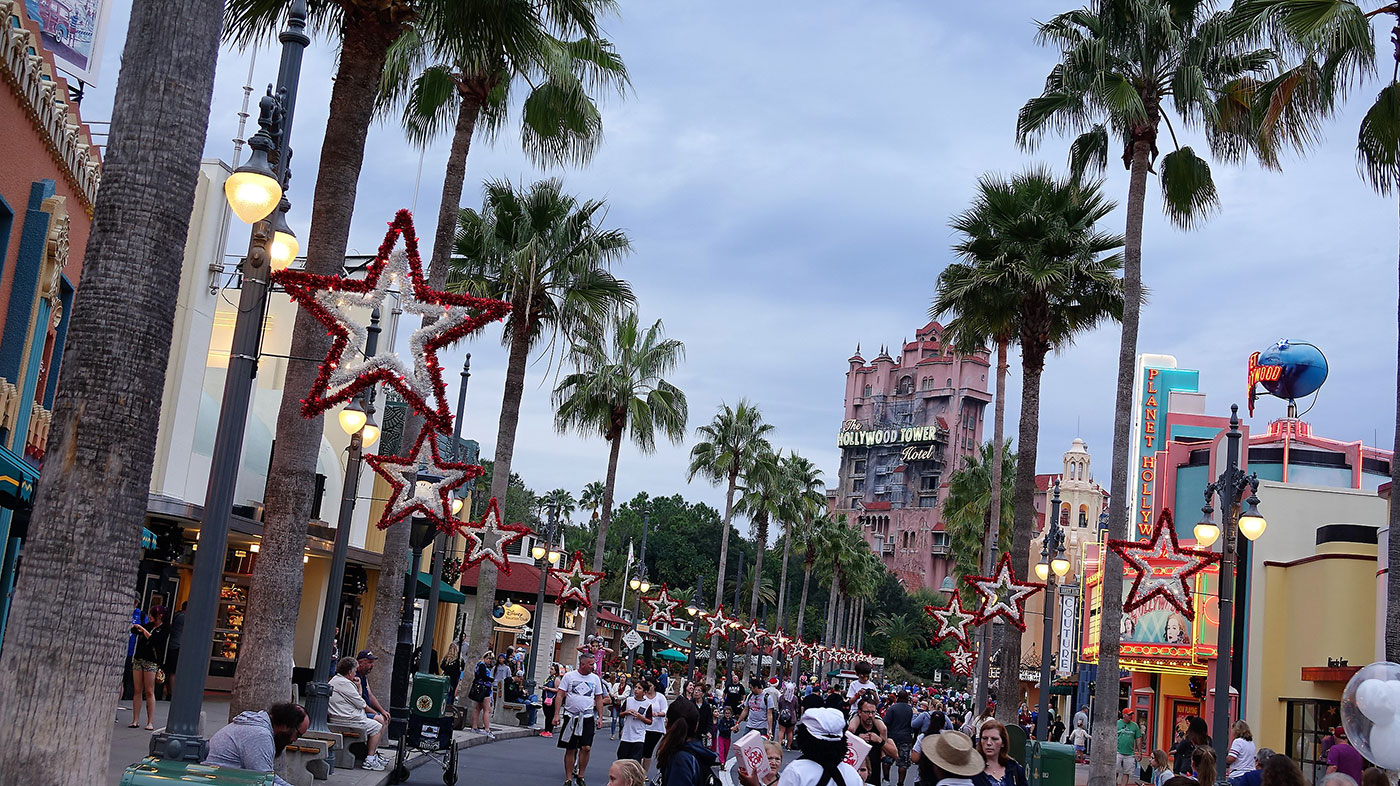 You'll find this building.  Just past this entrance on the right hand side is a small podium.  If you arrive and the line is more than 30 minutes long, a Cast Member will provide you with a pager that will notify you when you can return to meet Santa Claus.
The pager only works along Sunset Boulevard from the Tower of Terror back to the crossroad street with Hollywood Boulevard.  It's a nice step to try to accommodate your guests with as short of a wait time as possible, but I've wondered for a couple of years why they don't just use Text Message notification for this purpose.  You could be anywhere in Hollywood Studios (or Disney Springs for that meet) and it would notify you to return for the meet.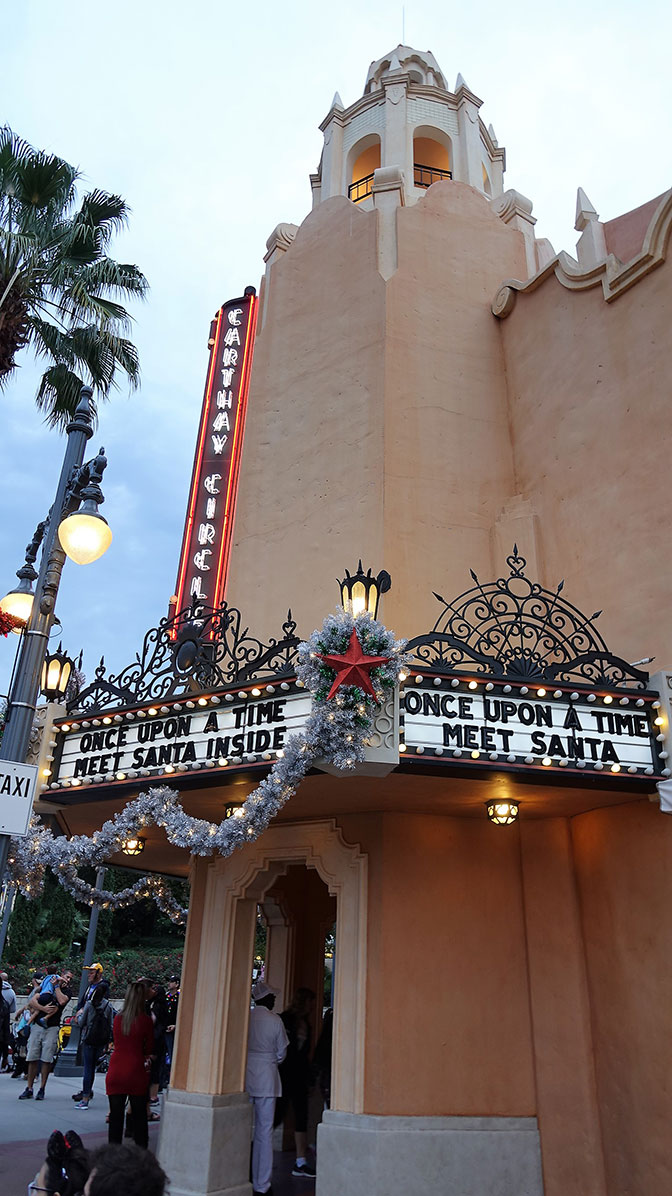 When should you meet Santa in Hollywood Studios?
I recommend arriving by 9:45am.  His schedule on the Times Guide says 10:00am to Closing, but he actually begins at 9:45am and has very specific set times and breaks in between.  I detail those on Character Locator, but it's best to just plan to arrive around 9:30 to 9:45am and wait without the need of a pager.
What does the meet and greet look like?
In my opinion it's the most beautiful Santa Claus photo in all of Walt Disney World.  Santa also meets in Disney Springs from mid-November, Epcot after Thanksgiving and Magic Kingdom after the final Mickey's Very Merry Christmas Party.  He doesn't meet in Animal Kingdom, but Santa Goofy does!
I love the details of Santa's trees with the little elves and reindeer.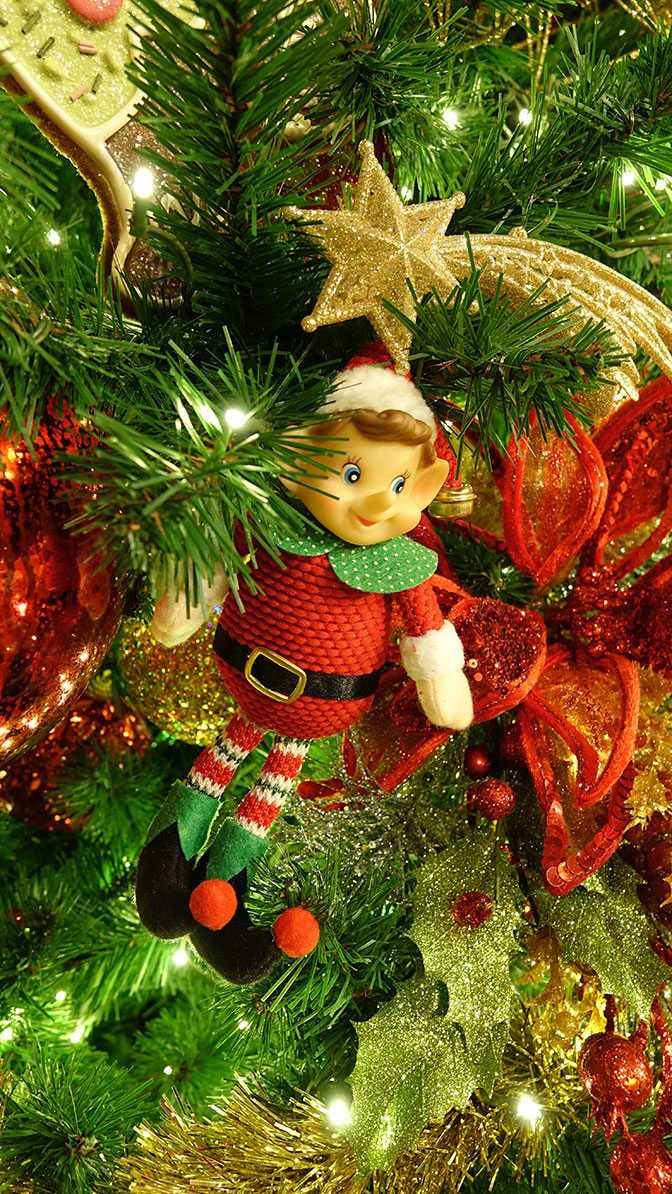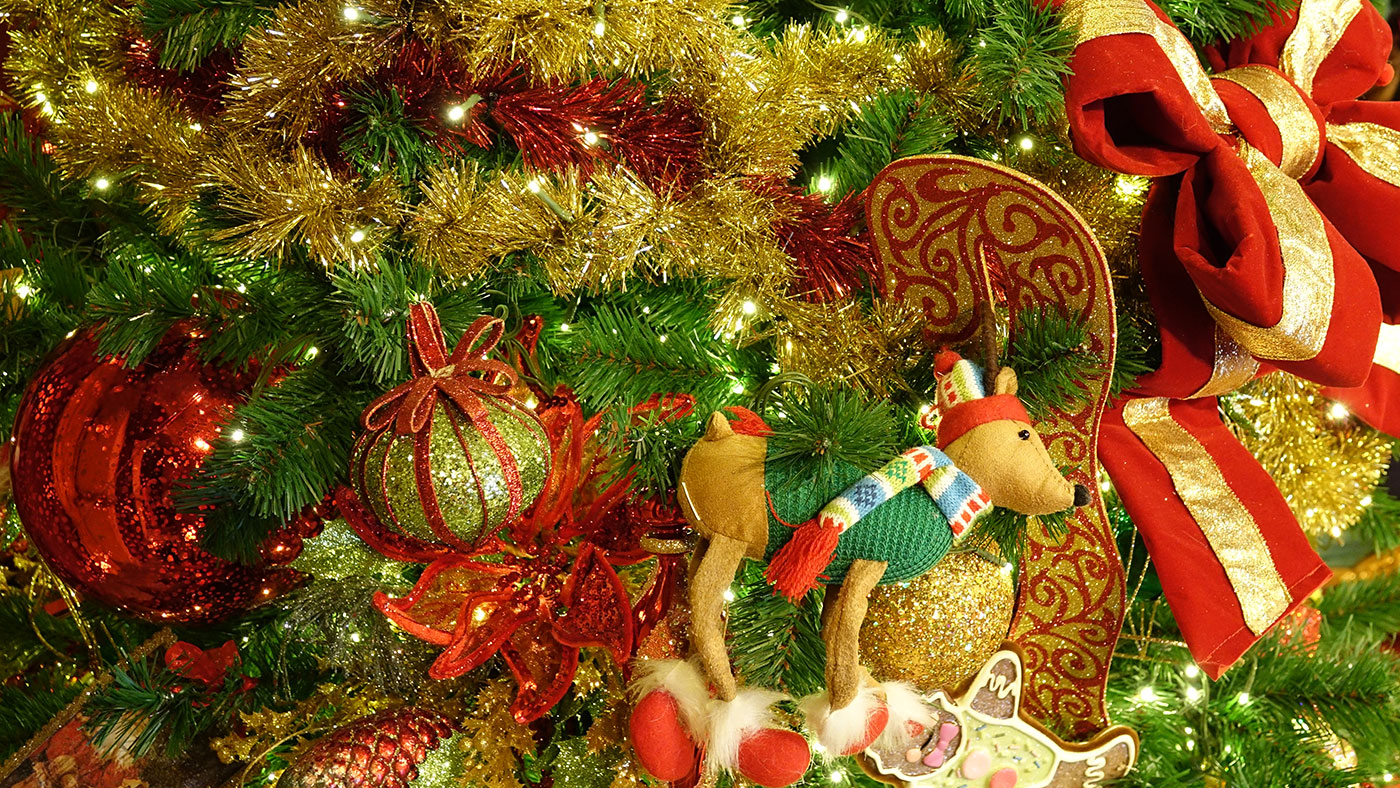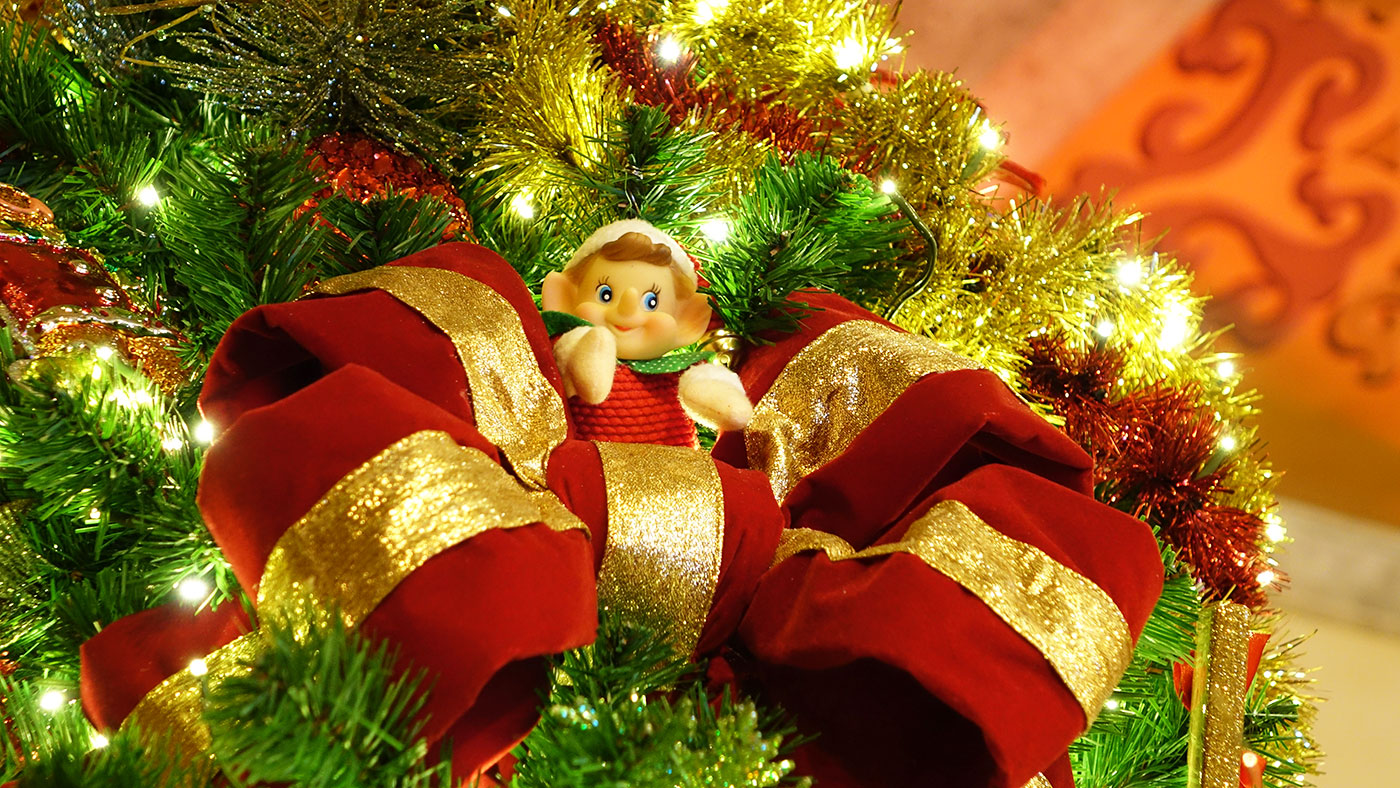 Here's the set with Santa Claus.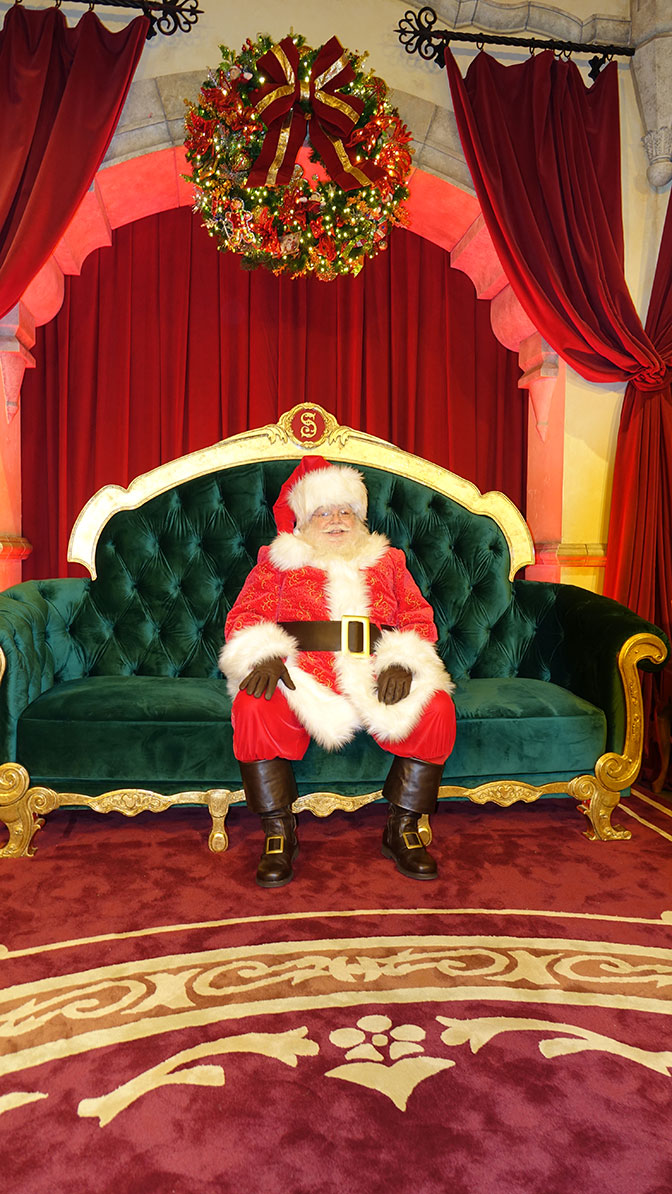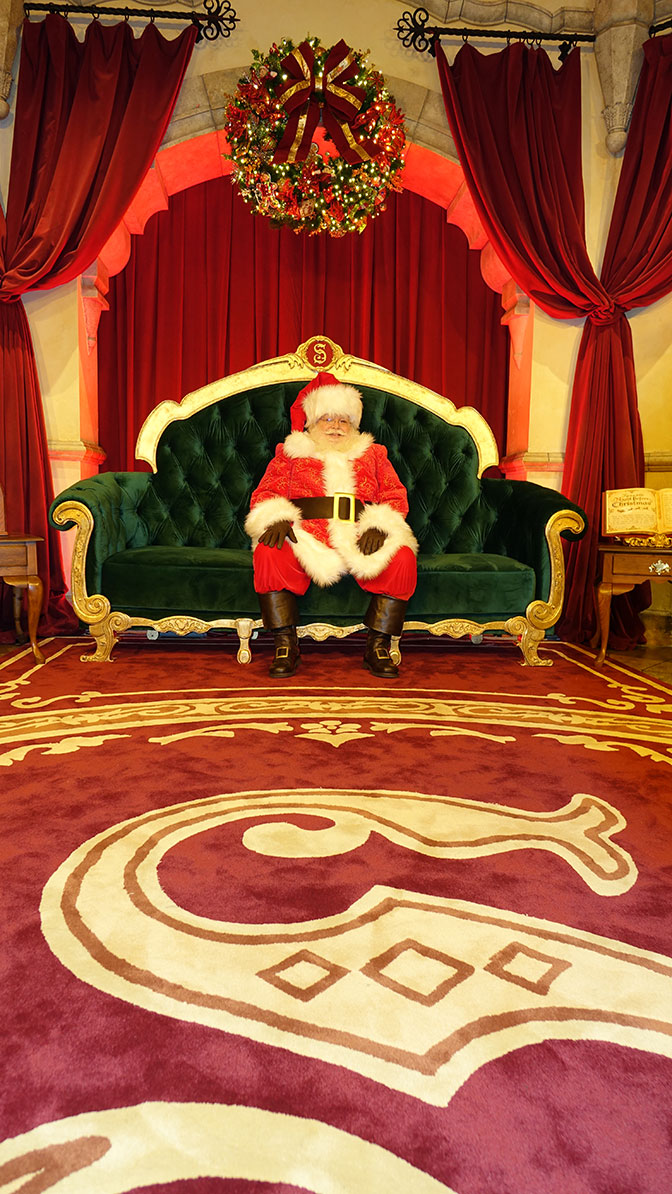 Does this Santa meet offer Photopass service?
Yes all the Santa meet and greet locations offer Photopass / Memory Maker photo service and they are willing to take photos with your personal imaging device as well.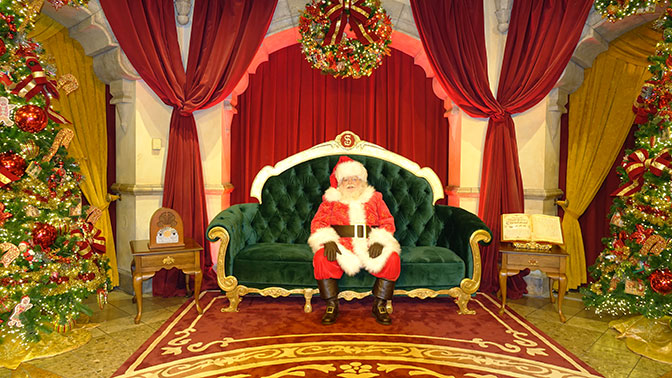 The couch is big enough to accomodate the family with Santa holding little Junior on his knee.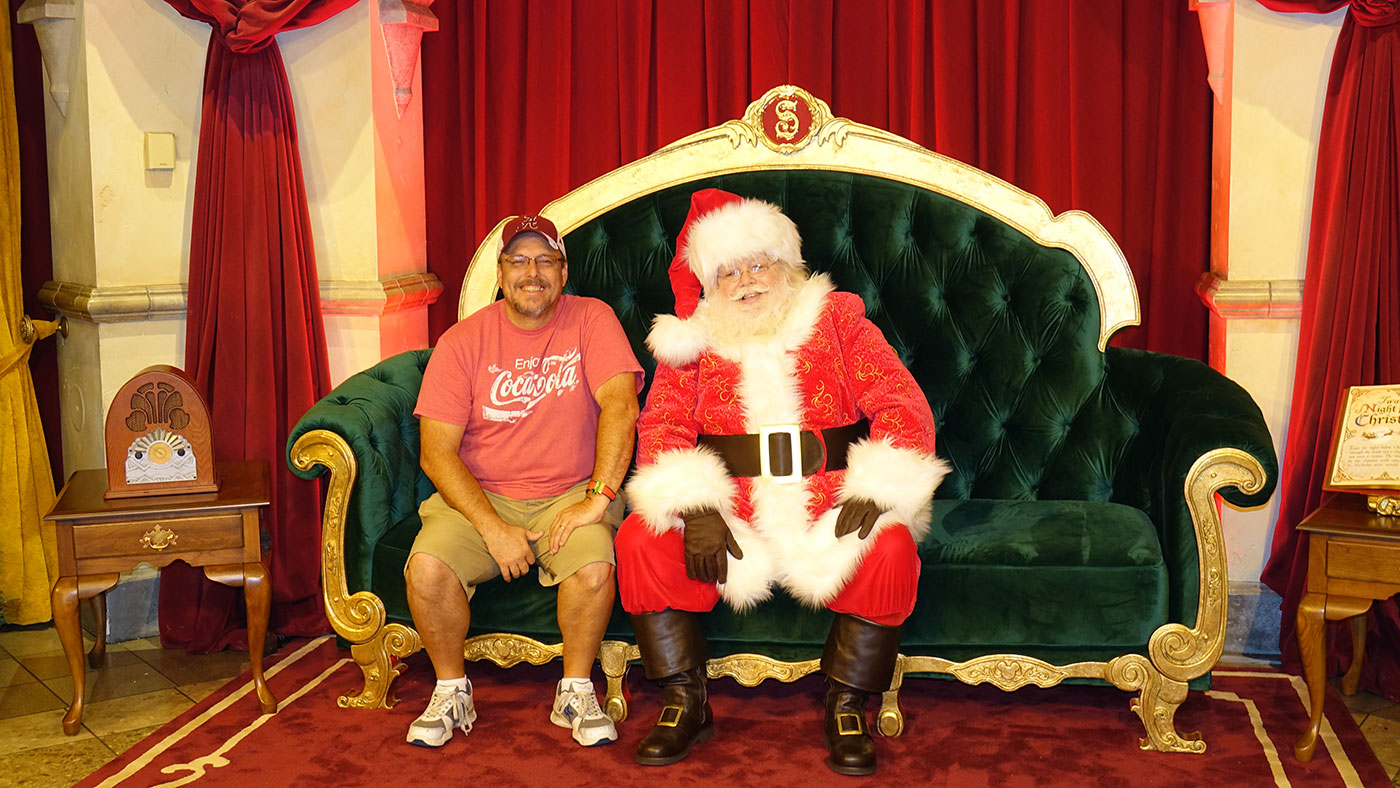 I think I want to decorate my living room like this for Christmas!