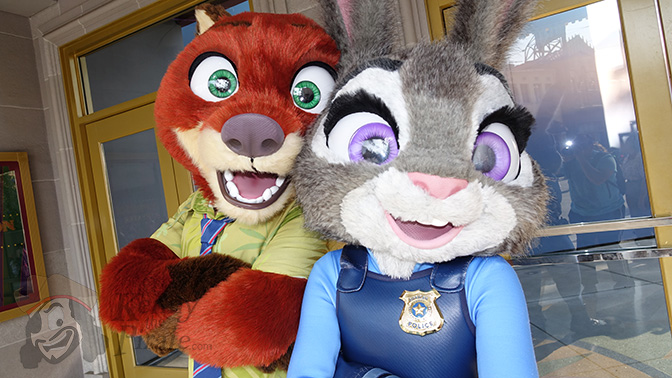 The Creepa Crew is a group of high energy dancers who appear prior to each parade along Main Street only.  Phineas and Ferb used to be the characters that would dance with people in the streets.  Beginning tonight Nick Wilde and Judy Hopps from Zootopia are set to become the dance leaders.  
At Walt Disney World Nick and Judy only appear in the Move It Shake It Dance Party daily and they remain on a float the entire time.  I wonder if they will still use a float for them or allow them to actually mingle with guests?  You can now add this item under "Shows" on Character Locator.
On an additional note, Vanellope will take over the candy float in the Boo to You Parade and Goofy is said to have been cut.  We'll be there to verify the changes tonight.