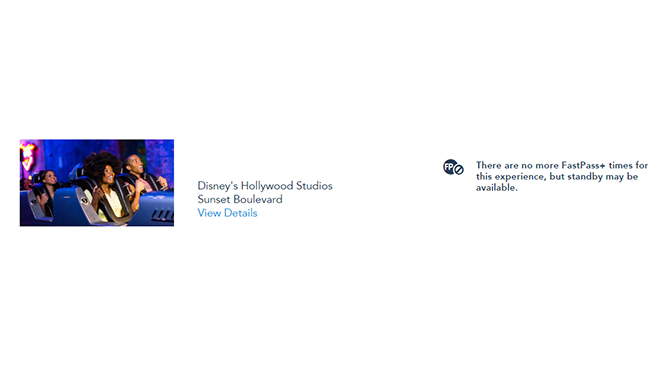 Recently Disney World chose to slightly alter Rock n Roller Coaster's pre-show to remove a hand gesture that Steven Tyler used when it was filmed many years ago.  Now it appears that the ride could be undergoing a refurbishment.
Often times Fastpass+ bookings give us a picture of when an attraction MAY be closing for refurbishment.  I often assist guests with booking Fastpass+ while helping them with their Custom Touring Plans.
While assisting a guest this morning, we noticed that Rock n Roller Coaster becomes unavailable for Fastpass+ bookings from October 27 through at least November 1.  November 1 is currently the last day the guest could book, so the dates where Fastpass+ are unavailable may extend further.
Hopefully, we'll have a confirmation on whether it is a Fastpass+ glitch or an actual refurbishment very soon.