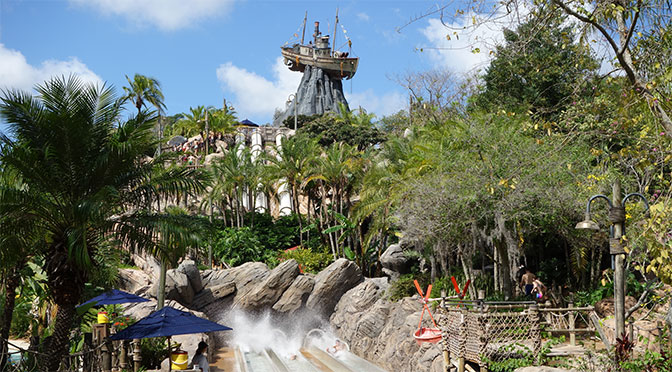 Typhoon Lagoon is preparing to expand the park with a much needed slide addition.  Here's the details:

Disney World has recently filed preliminary planning paperwork with local officials to construct a new family raft ride at Typhoon Lagoon.  It's been more than 8 years since Walt Disney World added any attractions at it's water parks, so this addition is badly needed.
This family raft ride should be something on scale with the popular Teamboat Springs family ride at Blizzard Beach.  It will be located next to Crush n Gusher in a currently unused plot behind the sand beach.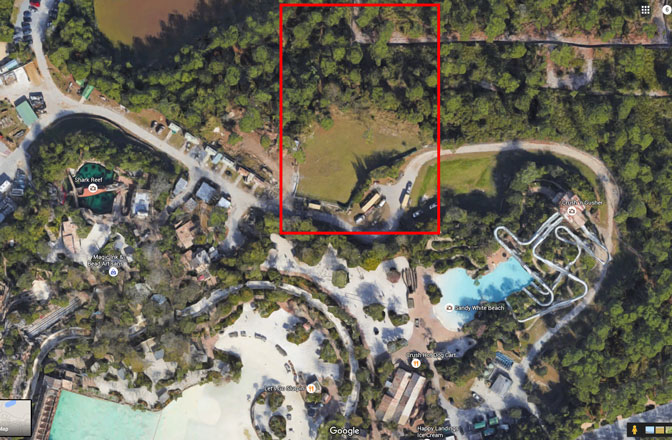 Disney's water parks will face its first  serious competition since Aquatica opened when the new Volcano Bay opens near Universal Orlando.
I enjoy Typhoon Lagoon's massive, bone-crushing wave pool, its relaxing island vibe lazy river and Crush n Gusher is a our family favorite water tube slide.  However, the park is in dire need of new attractions.  Most of their raft based attractions aren't very fun.  Gangplank Falls is a really short family raft ride with very long lines and the two individual tube slides aren't very entertaining.
Glad to see Disney investing in the water parks?  I know I am.