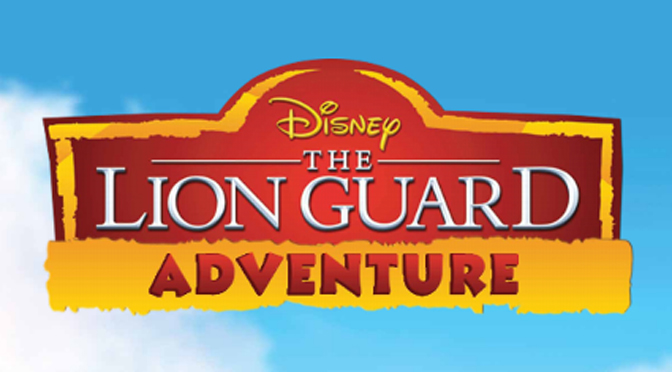 In early January I mentioned that Disney's Animal Kingdom would offer a special limited time  Lion Guard Adventure.  Here's more details on the experience that begins February 7.
Lion Guard Adventure will allow guests to better understand animal protection and environmental responsibility as they explore the theme park.  Guests will find kid-sized statues from some of the characters from the Disney Jr show, the Lion Guard.  Once you visit each stop, you'll earn an honorary button.
1) Where do we pick up the Lion Guard Adventure map?
Guests may pick up their map at any of the following merchandise locations:
Oasis: The Outpost
Discovery Island: Island Mercantile
Africa: Zuri's Sweets Shop, Mombasa Marketplace, and the Festival of the Lion King cart
Asia: Maharajah merchandise cart
Rafiki's Planet Watch
2) Where can Guests find the character statues to complete their adventure?
Participants will use their Lion Guard Adventure map to locate the character statues, including:
Kion (Lion)
Fuli (Cheetah)
Beshte (Hippo)
Ono (Egret)
Bunga (Honey Badger)
3) How long will the experience be offered at the park?
The Lion Guard Adventure is planned through early April.
4) How do Guests finish the adventure if Rafiki's Planet Watch is already closed?
Guests should complete their journey during the operating hours of Rafiki's Planet Watch.
5) How is "The Lion Guard Adventure" different than "Wilderness Explorers?"
Wilderness Explorers is a permanent experience based on the film "Up" where participants gather badges while learning animal facts from Troop Leaders. "The Lion Guard Adventure" is a self-guided scavenger hunt-style offering for a limited time, based on the Disney Junior show "The Lion Guard."
6) Will "The Lion Guard" merchandise be available?"
Guests will be able to purchase merchandise themed to The Lion Guard from Mombasa Marketplace as well as the cart outside of Festival of the Lion King.