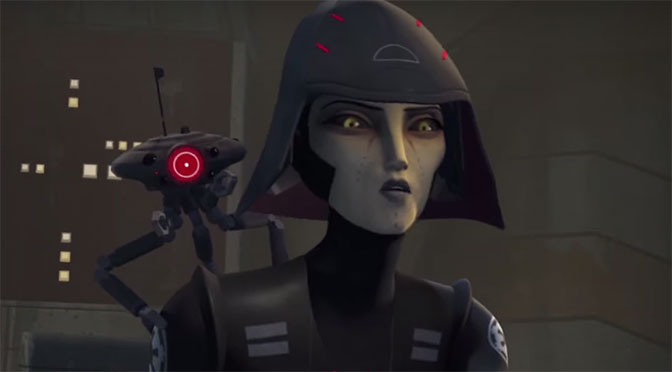 Jedi Training Academy: Trials of the Temple to offer a new character to battle.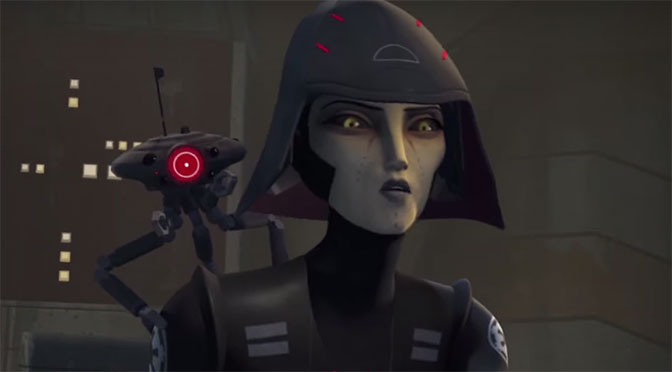 As a part of the retheming of Jedi training Academy into Trials of the Temple, Hollywood Studios visiting young padawans (children) will be given the opportunity battle either Darth Vader or the new villain from Star Wars Rebels known as the Seventh Sister.
Wookiepedia describes her as:
"The individual known as the Seventh Sister served as an Inquisitor of the Galactic Empire in the years prior to the Battle of Yavin. After thedeath of the Grand Inquisitor—known simply as the Inquisitor—and after the Sith LordDarth Vader hunted and broke a growing rebel fleetduring the Siege of Lothal, Vader was ordered by the Emperor, Darth Sidious, to dispatch another Inquisitor to deal with the growing rebellion against the Empire. Vader soon tasked the Seventh Sister with tracking down Ahsoka Tano, a former JediPadawan and one of the leaders of arebellion against the Empire. This brought her into conflict with theLothal rebels, a cell that operated aboard the starshipGhost."
Most of us have no idea what all that means except she is a villain.  She wears a mask that she can pull up into the mask so she could be the masked version or the face version.