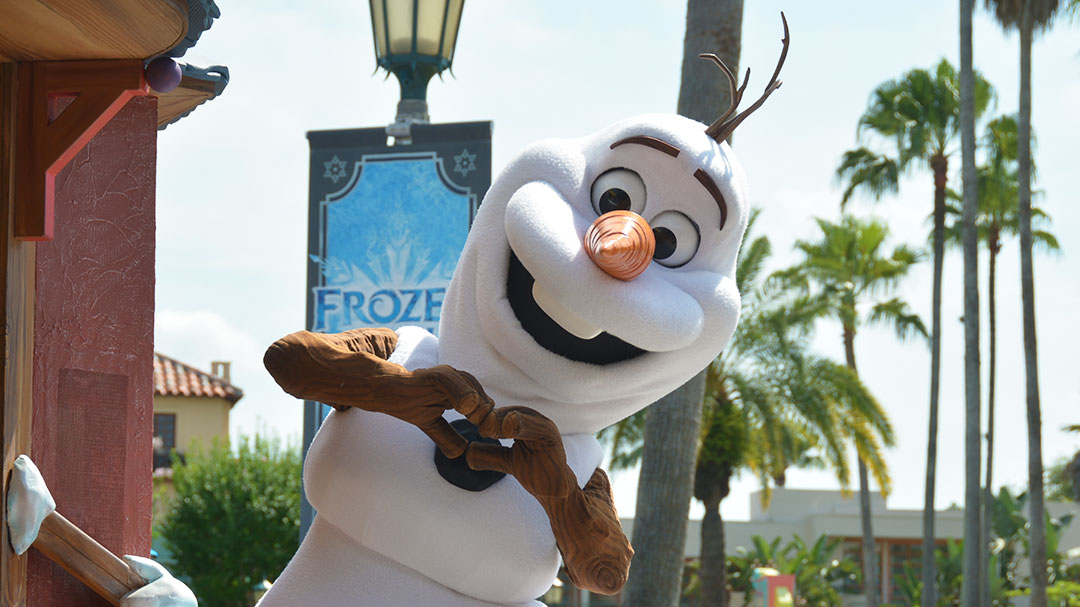 This edition of Rumor Roundup will focus on Disney's Hollywood Studios.  With all the closures that have been taking place and will take place as a result of the Star Wars and Toy Story construction, Hollywood Studios will be adding some new things to keep the Mickey tapstiles tapping and keep guests around for more than 4 hours.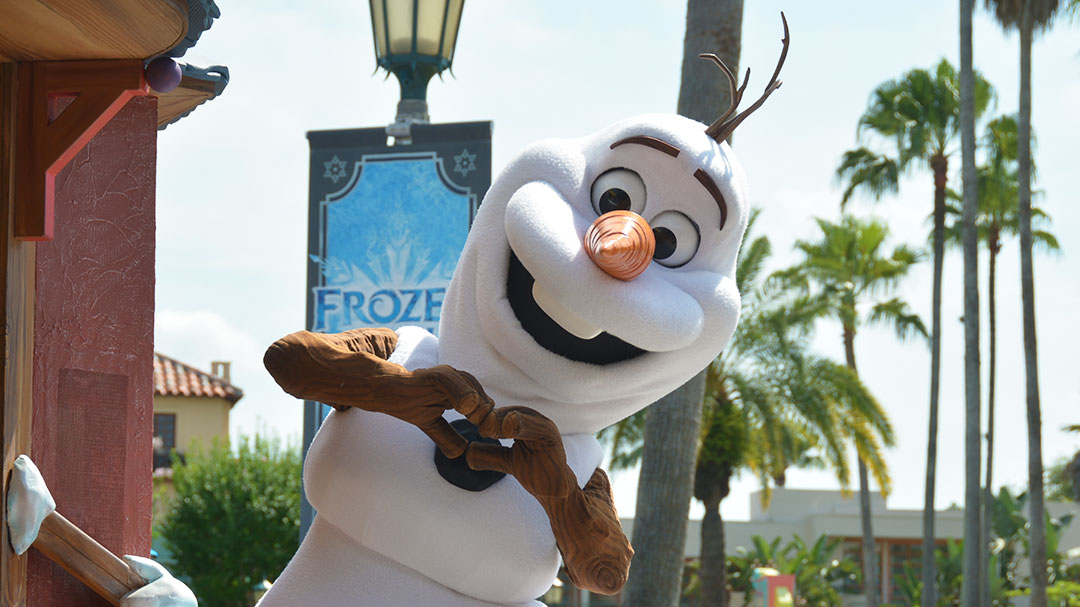 1. Updates to character meet and greet offerings
Mr Incredible could be returning
Guest services received a great deal of feedback concerning the loss of Mr. Incredible and the overall lack of male lead characters/heroes.  There's been serious rumors that Mr. Incredible could be returning to Hollywood Studios in coming weeks.
Olaf could be receiving his own meet and greet
Under the title of "What in the world is taking so long?" I've heard that Olaf could soon be receiving his own meet and greet at Hollywood Studios.  He's been appearing in Disneyland for months and pops up for parades and shows, but only Disney "media" has had the chance to take photos with him.  Guests have been clamoring for the opportunity to receive a frozen hug from him for 2 years.
Addition of Chewbacca, Darth Vader and possibly other Star Wars characters
The Star Wars Launch Bay is supposed to be opening for the busy Christmas season at the resort.  It will occupy the Magic of Disney Animation building and offer guests meet and greets as well as other fun options.
Place this one in the very unconfirmed and still far-fetched category, but it did sound exciting when I heard it.  Some have suggested that some friends that we rarely or never see might just pop up from time to time in the morning or late afternoon in the Center Stage or Echo Lake areas.
2.  Star Wars:  Season of the Force
I've heard that this special event could be taking place in February and early March that could occupy 6 weeks.  We know that the special fireworks will only take place on weekends, so that will create a log jam at those times.  Once Disney confirms the dates and entertainment options for this event, I'll post it for you.  Expect a lot of Star Wars merchandise to be available.  Fantasmic! still isn't scheduled for February or March, so Disney could be up to something with this area.  Could it be a special Star Wars version?
3. Villains will finally be featured at Walt Disney World!
Disney Auditions Calendar currently has casting calls for:
Seeking:
Dr. Facilier – Male, 20s – 30s, 5'11" and above. A master of magic and voodoo.  Charismatic baritone with pizazz. Sings "Friends On The Other Side."
Comedic Male Actor– Inventive actor with a strong sense of comedic wit and timing. Portrays the club manager of Dr. Facilier's Lounge. Well-polished with a bit of flair.
Female Dancers – Seeking versatile and exciting female dancers 5'2" and above. Must have excellent technique and a strong hip hop background. Acting ability a plus.
Disney has been hard at work creating a new "Flex" theater between Rock n Roller Coaster and Tower of Terror.  They could use this space for this new show or use the Beauty and the Beast theater OR maybe even perform the show in the Fantasmic! theater area?  I'm excited to see a new show that features some of Disney's best characters and I hope it includes some of the best villains songs as well!
4.  Reimagined Jedi Training Academy
Disney Auditions includes the following information:
Disney Parks and Talent Casting is seeking Actors for 2 roles in the reimagined Jedi Training Academy to be performed at Disney's Hollywood Studios® at the Walt Disney World® Resort near Orlando, FL.
There's rumors flying about the internet that Jedi Training Academy could close for a couple of months in preparation for this new iteration and reimagining.  It's being rumored that the stage area will be redesigned and Disney will deal with some guest flow issues with the Cast Members currently using the gate beside the stage very heavily for cart servicing.
5.  Toy Story Midway Mania receiving new track and possible changes
We know it's a fact that TSMM will receive a 3rd track to accommodate more guests and allow a track that is dedicated only to Fastpass and possibly return to offering a single rider experience.  Another rumor points to new show elements as well with some possible changes to the gaming experience.  A change was made a while back with things like the balloon pop game.  It's not overly complicated or costly for Disney to introduce new game screens and it would keep it fresh for return visitors
6.  Expect another return of the Frozen Summer Fun
Frozen Summer Fun has been a very popular summer addition to the park.  The first edition sold hordes of merchandise with the special ice rink area.  This second edition was still popular but merch sales waned a bit in comparison as most merch was spread all over the park.  Overall guests have been pleased with the parade improvements, Olaf's show and the evening fireworks.  The fireworks are key to keeping guests around and even drawing some away from running off to the Magic Kingdom to watch wishes.
Expect Frozen Summer Fun to return and possibly add a tweak or two for next year.  This edition closes Monday, September 7, 2015 with no announcement of extensions.
So, what do you think about these rumors for Hollywood Studios?
Don't forget to share below!
Are you planning a vacation? Reach out to our trusted travel agency sponsor Authorized Disney Vacation Planner
Mouse Class Travel
!