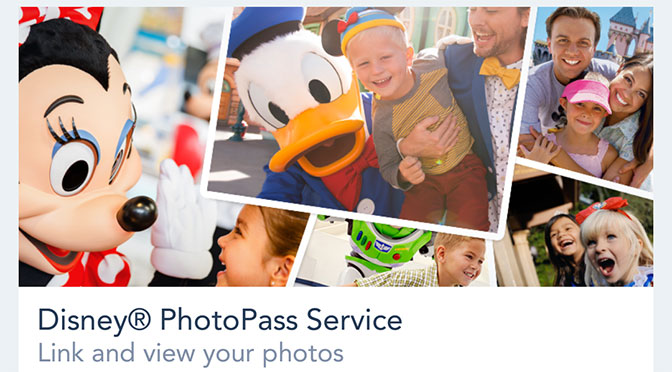 Disney World's My Disney Experience App has been upgraded to include the opportunity to preview your Photopass Photos!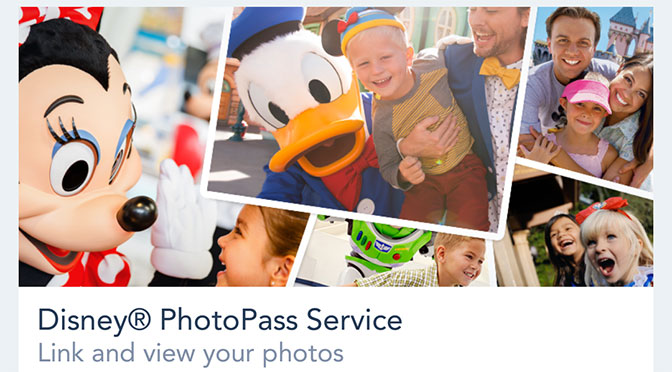 The new add-on does not allow for in app photo purchases, but it's certainly a step forward.  It usually takes a few hours from the time a Photopass photographer shoots your photo for it to appear in the system, so I wouldn't expect to view them at the moment they are taken.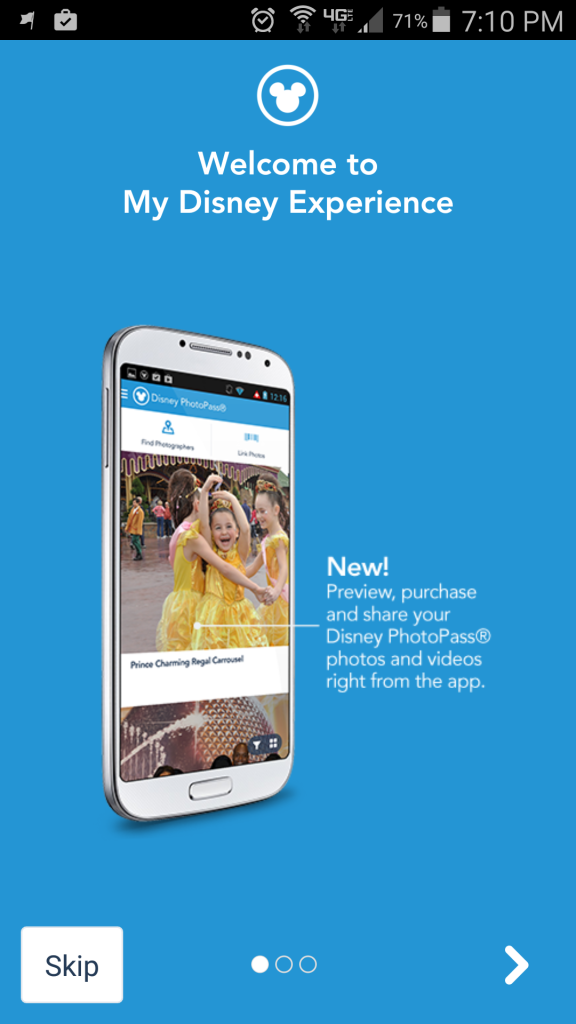 There's a section on the main screen that will provide a link to your Photopass selections once they are added to the system.  If the photographer scanned your MagicBand, the upload will be automatic.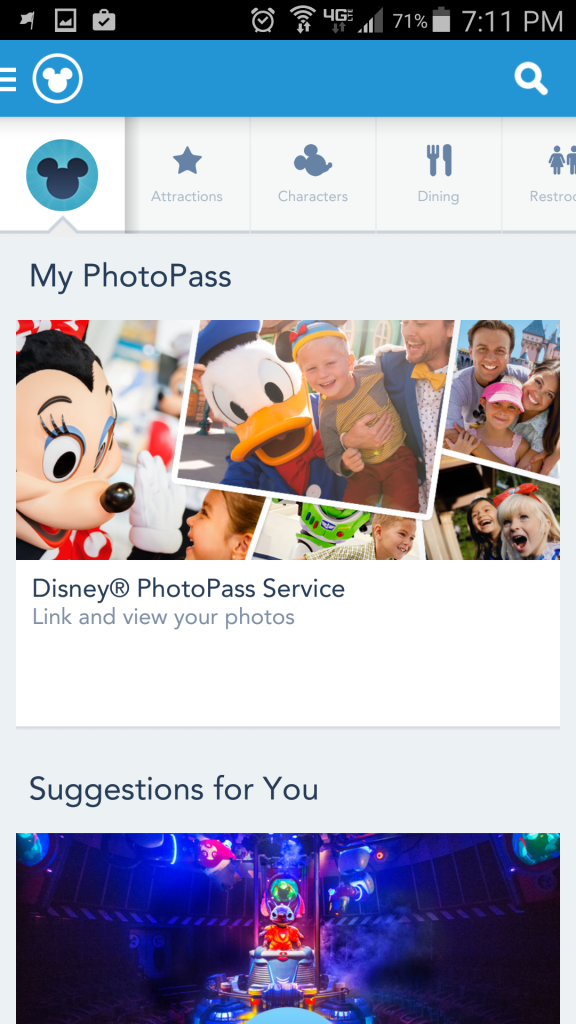 If you don't have a MagicBand, you can still link your photos by clicking on the icon and scanning the code on the back of the Photopass card.  Some are purporting that the Find Photographers is a new feature, but it was in the system, just a little more difficult to find.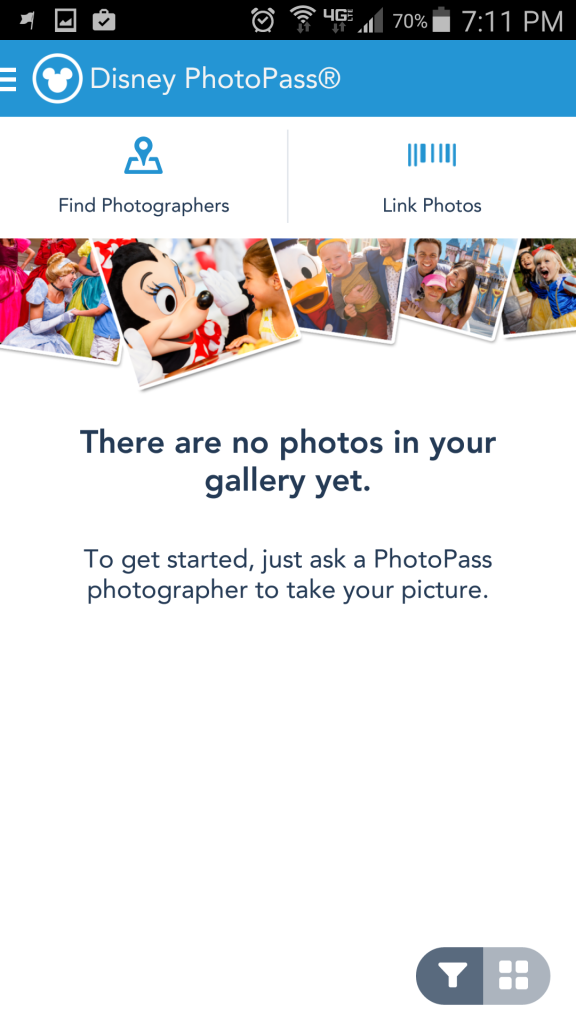 Just align your code in the white corners and it scans it automatically and adds the photo(s) to the system.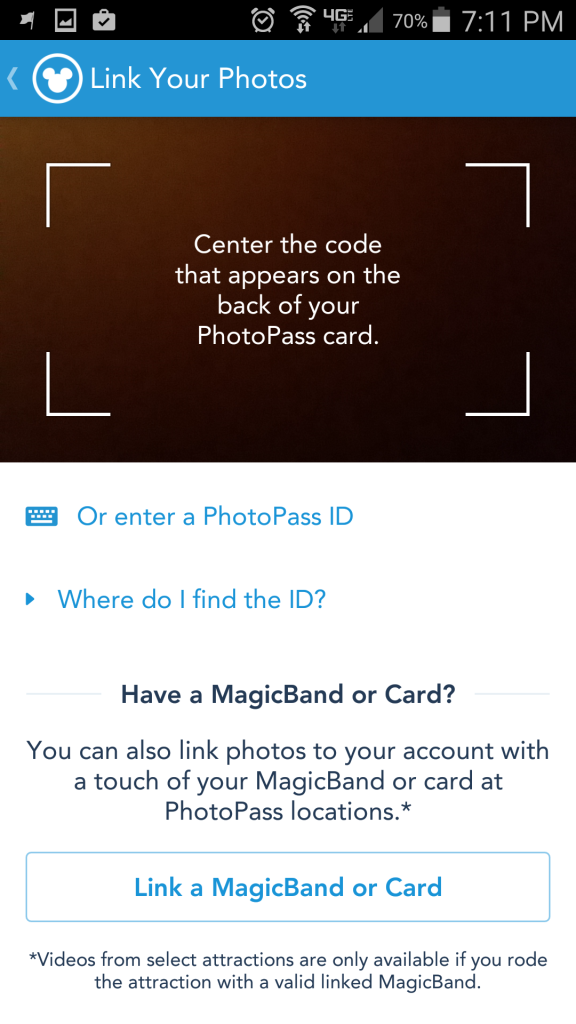 The new feature can also be found on the main menu.