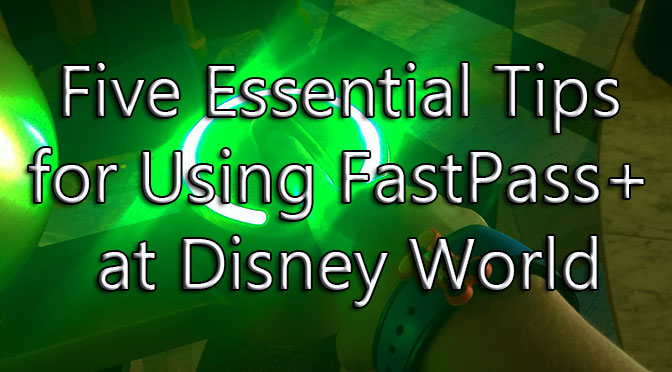 Five Essential Tips for Using FastPass+ at Disney World
Updated 6/22/2016
One of the big mysteries regarding a Disney World vacation is the revamped FastPass+. What exactly is it? How does it work? What are the benefits? How do I use it? These questions and more will be covered as I discuss five essential tips for using FastPass+ at Disney World.
Understanding the FastPass+ System
In order to make the most of FastPass+, you need to understand what exactly it is. Fully launched in 2014, the system aims to provide guests with a more efficient way to personalize and plan their time at Disney World Theme Parks. FastPass+ works with MagicBands, vinyl bracelets equipped with RFID chips that sync with your My Disney Experience account, as well as RFID enabled Disney World park tickets. There, you can reserve FastPasses for all four Disney World Theme Parks. It is necessary to link your ticket reservations to your account to make FastPass reservations. If you stay at a Disney Resort, you can make FastPass selections 60 days in advance; non-Disney resort guests can book 30 days in advance. With the new FastPass+ system, shows, character meet and greets, and even parades and fireworks can be reserved for a certain time, in addition to rides.
Make the Most of FastPass+
You can reserve up to three FastPass+ selections per park, per day in advance or in the park. Be sure to pick your headliners and use your FastPasses on the most popular rides, with the longest wait times. Three options currently on the top of the list:
Frozen Ever After in Epcot
Seven Dwarfs Mine Train in Magic Kingdom
Rock n Roller Coaster in Hollywood Studios
After you use your first three FastPasses, you can book an additional FastPass+.  You can use your mobile device or visit a kiosk inside the park.  You can book one or two FP+, then use them in the park, then book other FP+ in another park.
Download the My Disney Experience App
If you have a smartphone, you'll want to download the My Disney Experience. First of all, it's free. Second, it's the best way to stay connected to your Fastpass+ plans. With a click of a screen, you can access your FastPass+ reservations, make changes on the fly and make dinner reservations. Along with Character Locator, you'll have all the Disney World bases covered. Plus, free Wi-Fi is available throughout Disney World Theme Parks and hotels, so using the app won't use up your phone's data plan.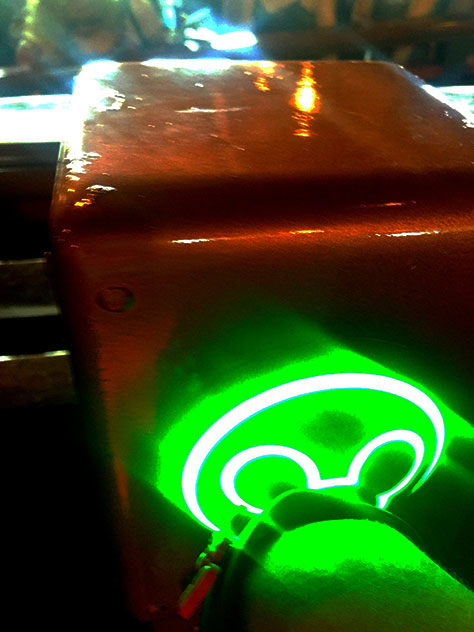 Be Aware of the FastPass+ Tier System
Two Disney World Theme Park have a tier system set up for FastPass+. It's best to be aware of the tier system so you use your FastPass reservations wisely. Epcot and Hollywood Studios parks both operate on the tiered system, meaning you can only pick one FastPass from Tier 1 (the most popular attractions) and two passes from Tier 2 (popular, but less in-demand attractions). For instance, you can't reserve a FastPass for Test Track and Soarin' on the same day. For more information about the FastPass+ Tier system, click here.
Choose Your FastPass+ Times Wisely
There are certain times of the day when a FastPass+ reservation is ideal. For example, crowds surge during late morning and afternoon so those are fantastic times to make use of your passes. In the early morning hours, especially during Extra Magic Hours available to Disney Resort guests, the park is much less crowded meaning wait times are easy to handle. The same can be said for later in evening, when people sit down to eat or head back to their hotel rooms. Save your passes for when lines are longest and you'll make the most of this Disney World line-skipping benefit.