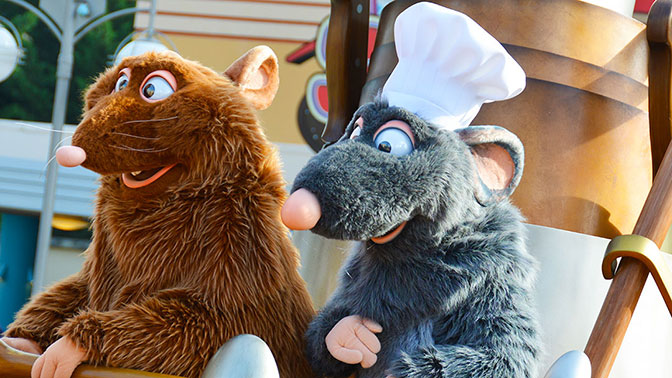 In October 2014 I had the opportunity to fulfill a dream and visit Disneyland Paris with my friend and guide EuroRob.  One of the things that was high on my list was to attempt to meet Remy from Ratatouille.  I knew he appeared at the Stars n Cars Meet n Greet in front of Cinemagique, but Rob let me know it would be a crazy, chaotic experience.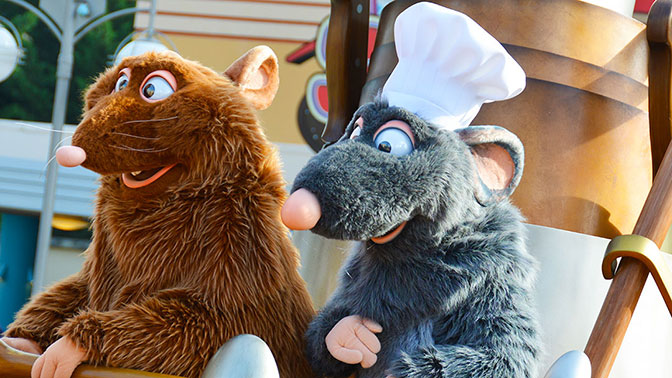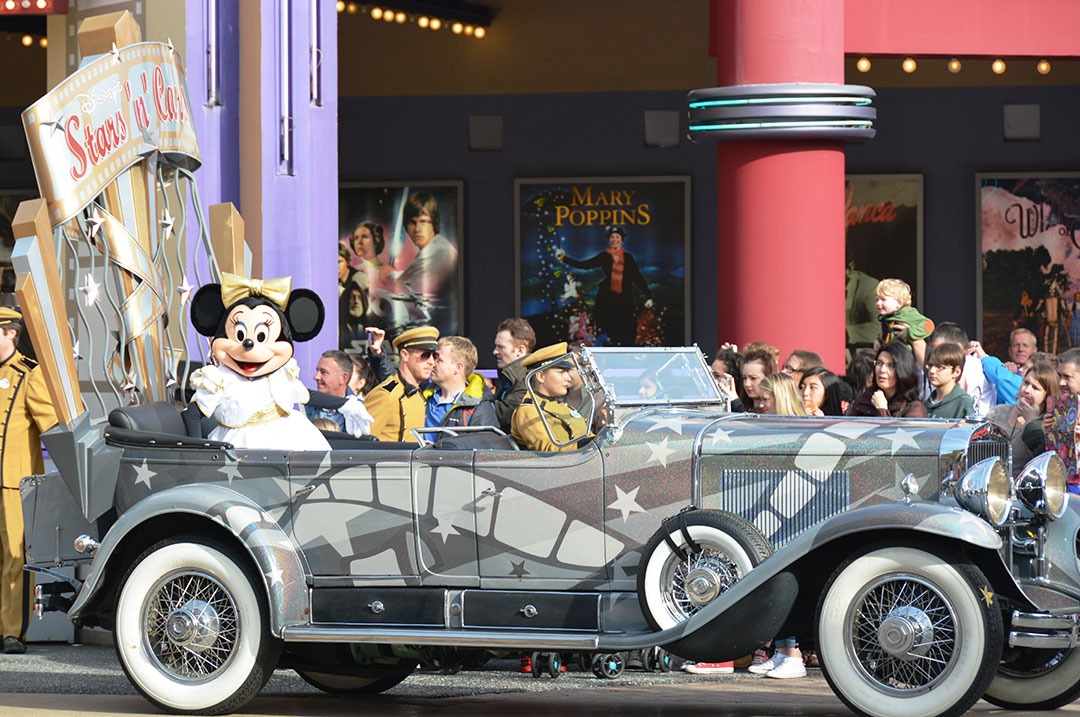 People form a huge circle and wait for the mini-parade/meet n greet to begin.  The weekly Disneyland Paris Programme will let you know if this continues during your scheduled visit.  There were 3 meets on my date.  You'll notice that the cars are the same ones that were used many years ago at the Stars and Motorcars Parade at Hollywood Studios for several years.
Minnie led the processional in her adorable white and gold starlet outfit.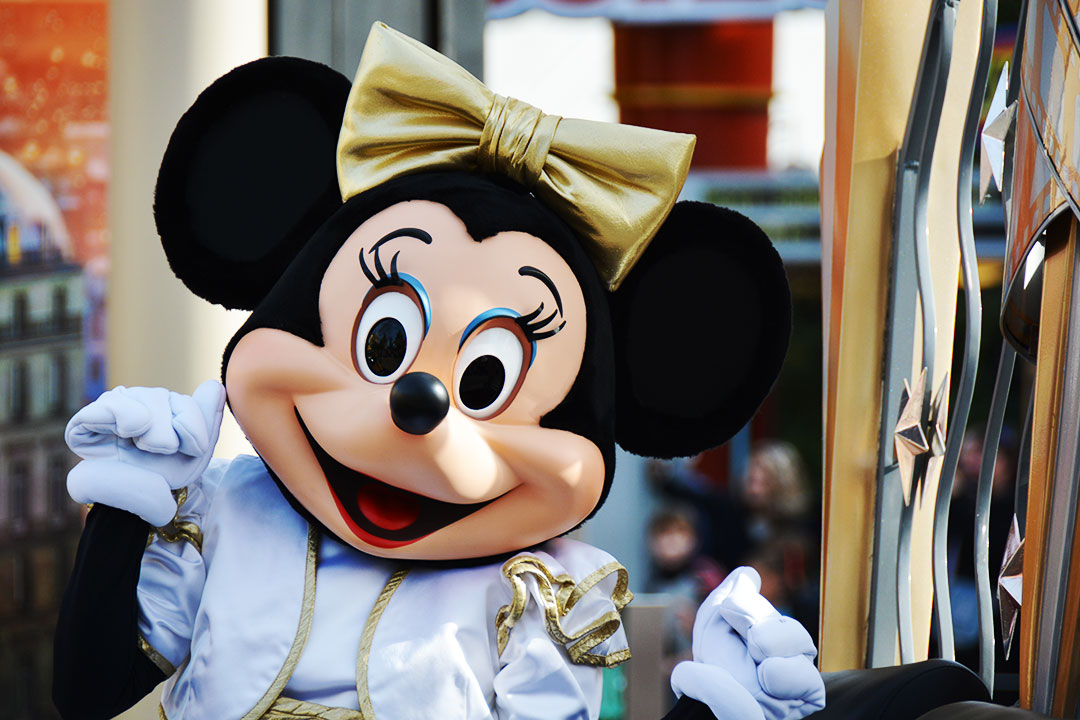 Other characters then march behind.  Here we see Tigger in the first meet n greet.  The characters may vary from one set to another.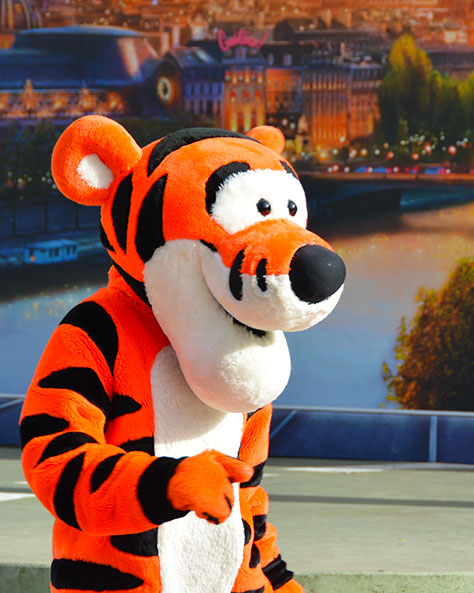 This photo makes it seem quite peaceful.  It appears that the guests are all patiently waiting for their favorite character to drop by.  That couldn't be farther from the truth.  This was one of the most difficult meet n greets I've experienced.  People are constantly pushing their way to the front, attempting to hand their autograph books over your shoulders or head.  Encouraging their kid to cut in front of you.  You really have to stand your ground or you'll end up in the back in a few seconds.  The characters decide where to begin each set and it's very random.  The recent safety change to Character Palooza at Hollywood Studios was almost humorous compared to this and the villains experiences I had in Paris.  I've never seen anything in a Disney Park like the Villains meet during the Halloween Soiree.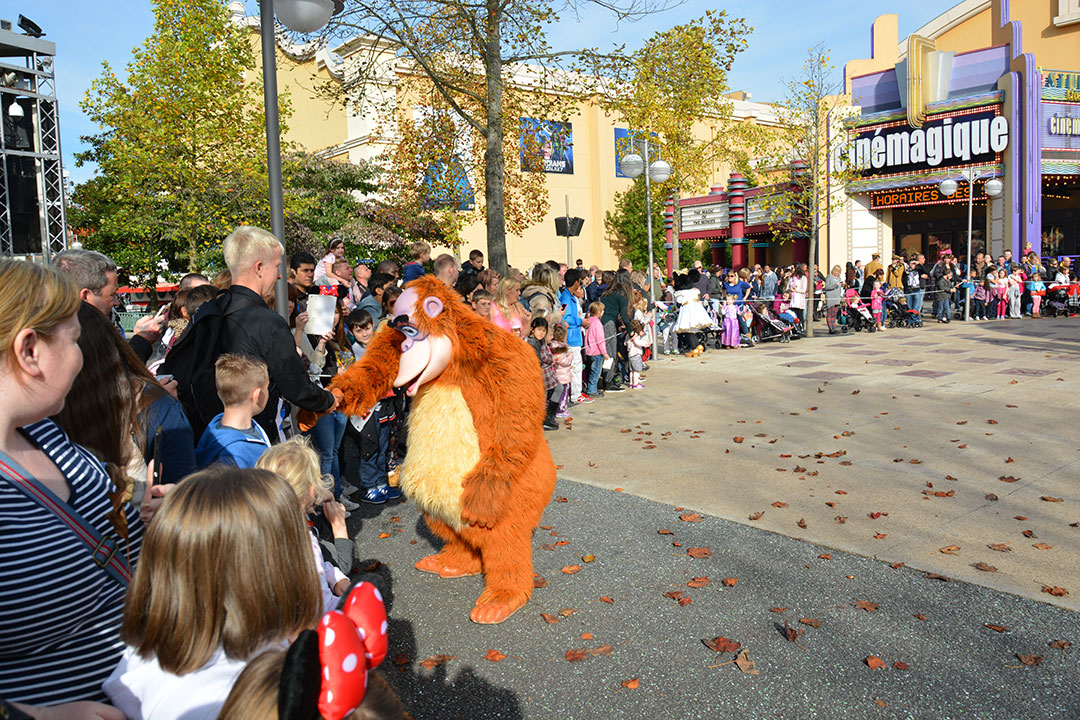 Mulan began her meet pretty close to us and most guests wanted Remy, Emile or Minnie, so there wasn't much of a crush to meet her. She was lovely and kind and signed everyone's books and posed for photos.  You stand behind a rope, so getting photos with characters is cumbersome to say the least.
Gepetto was the other character we met in the first set.  Yup, 2, we met 2 characters in the first set.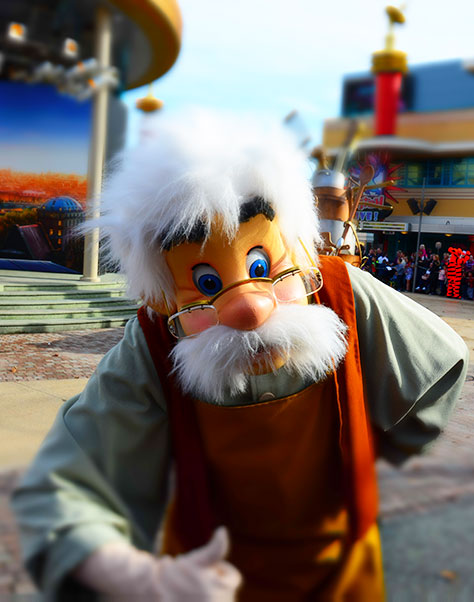 Remy's car was parked very near us, so we hoped he'd stop by to visit, but I bet he didn't move 15 feet during each set.  There were hundreds of people who wanted nothing more than to have him write his name in their books.  He's a real star in Paris.  Emile is a pretty big star too!  Emile began on the opposite side, so we knew we'd not meet him.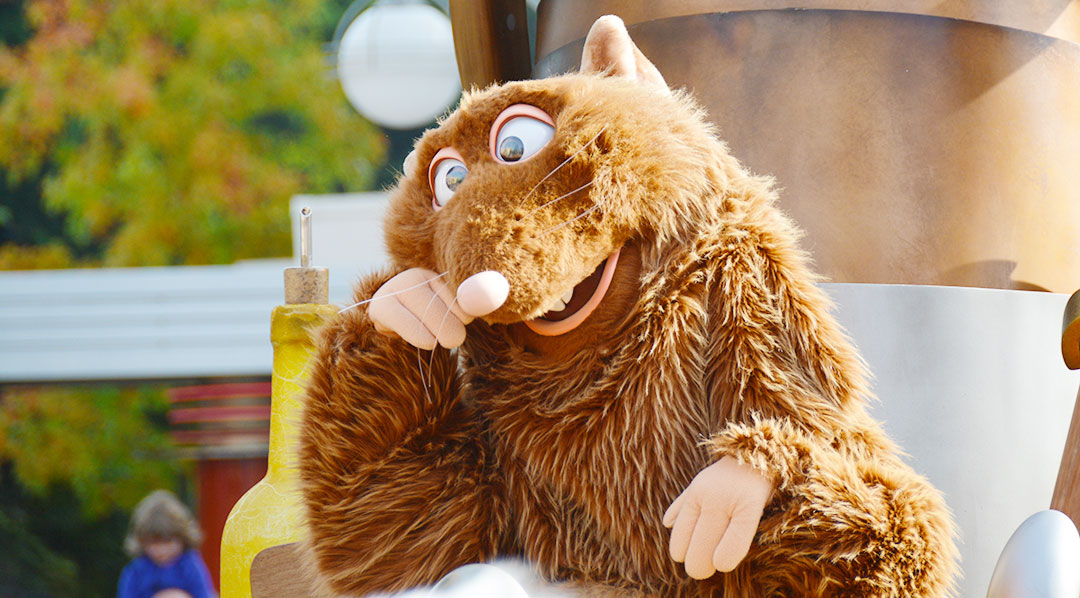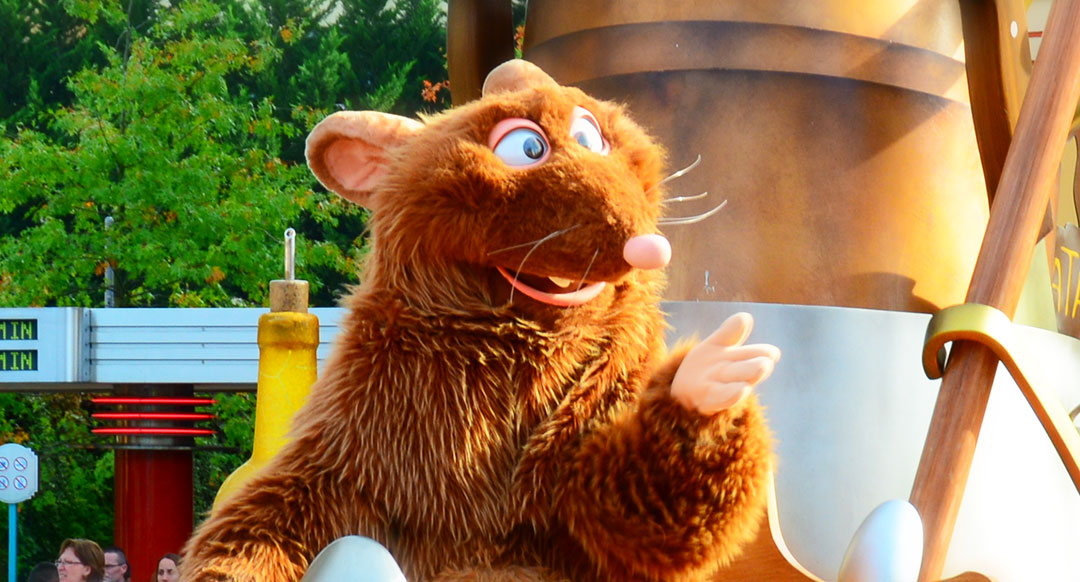 Here's some photos of the Ratatouille themed car.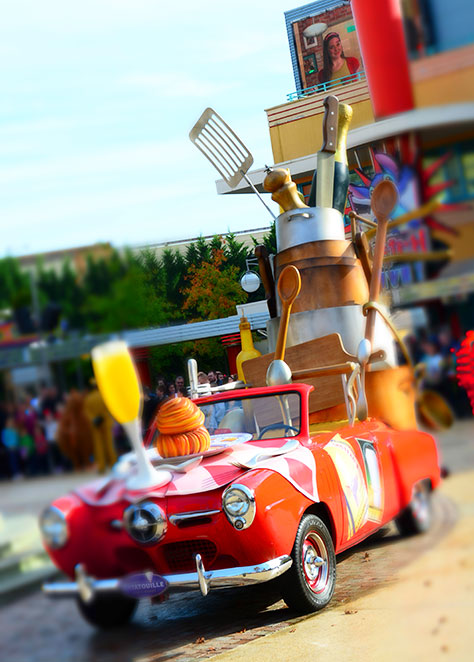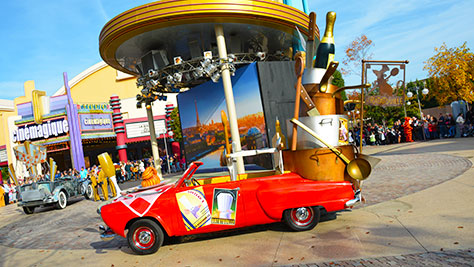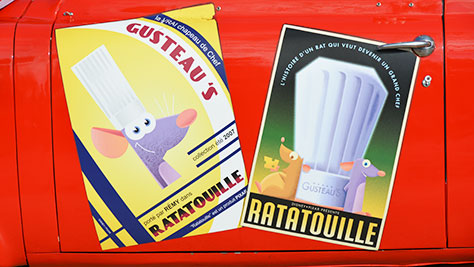 I think that is supposed to be Ratatouille???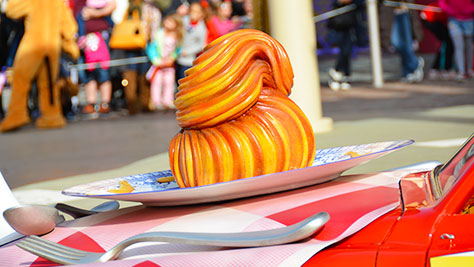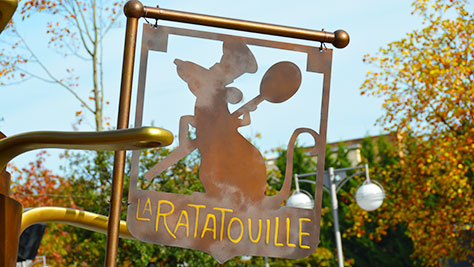 Between the 2 sets we participated in, we saw a number of Disney characters including Rafiki.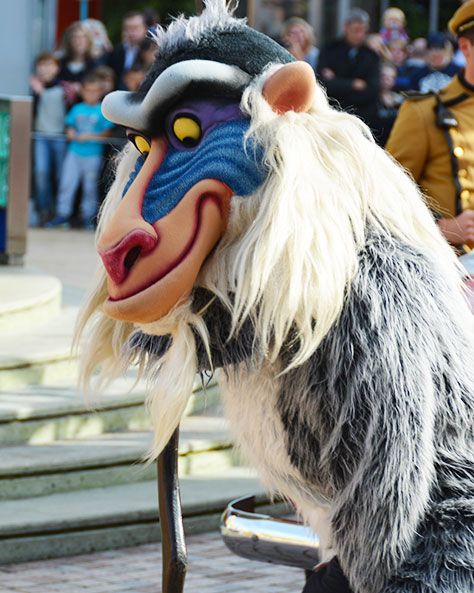 King Louie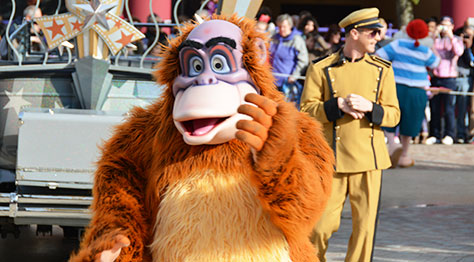 Stitch has his own special Hawaiian themed car.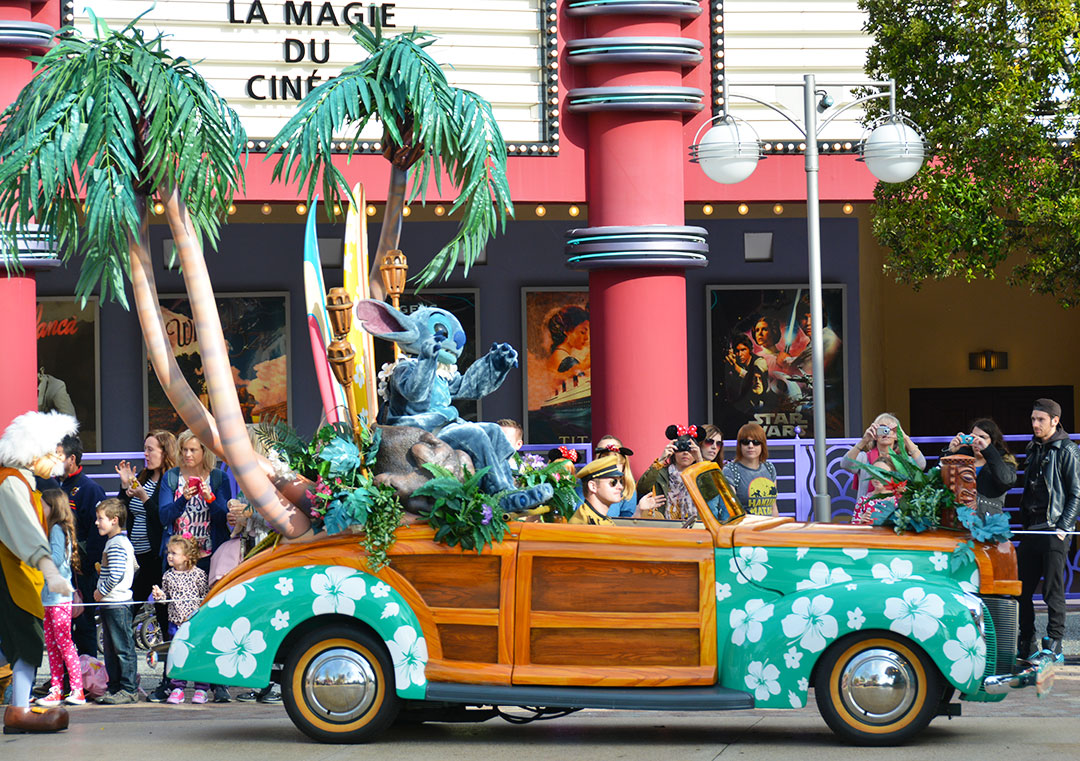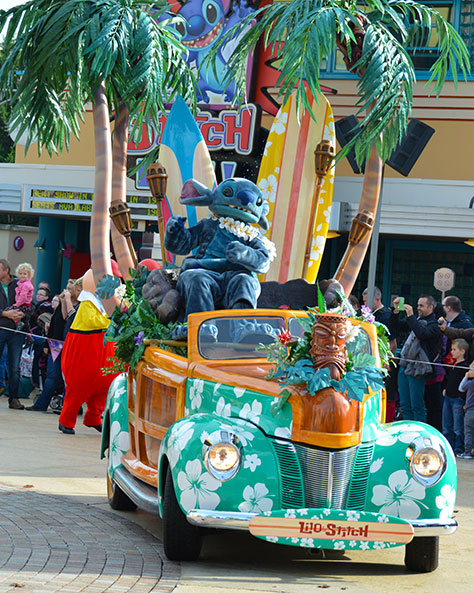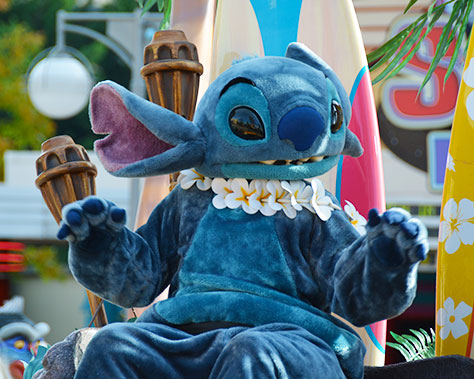 Goofy appears as a director with his themed car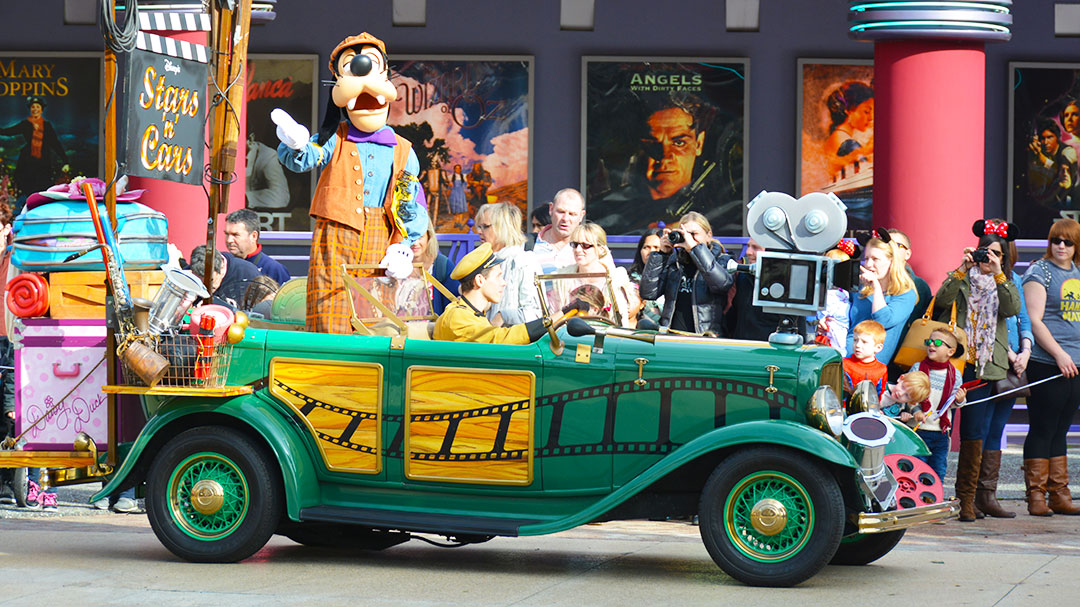 Tweedle Dee and Tweedle Dum were out meeting guests.  Love these guys because they always ham it up.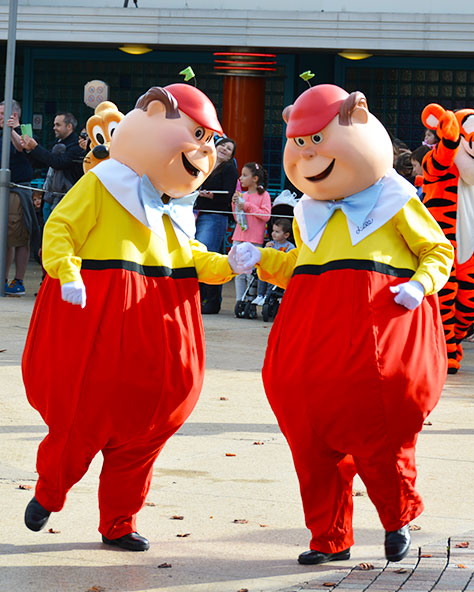 Jessie was ready for a shootout.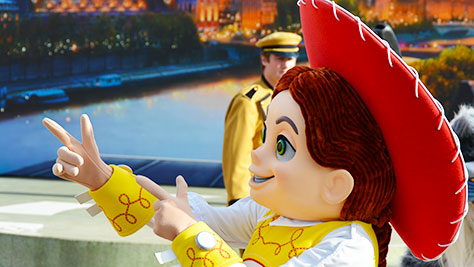 I think Woody was doing a Roundup to offer some crowd control.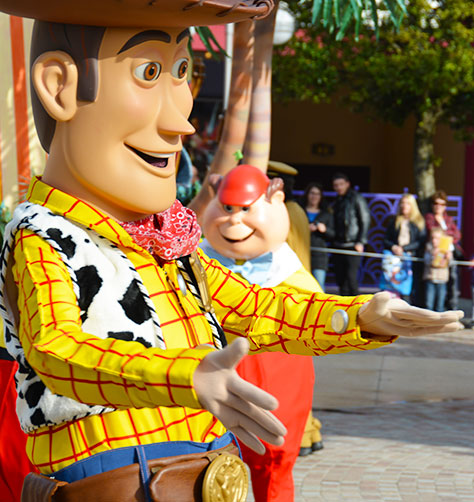 Mr. Smee stopped for a meet in the second set.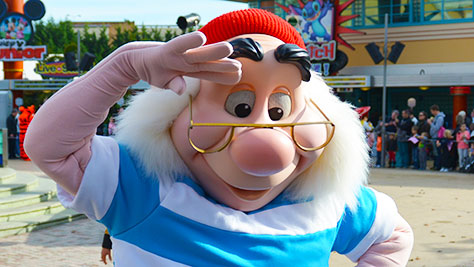 My little girl's favorite character.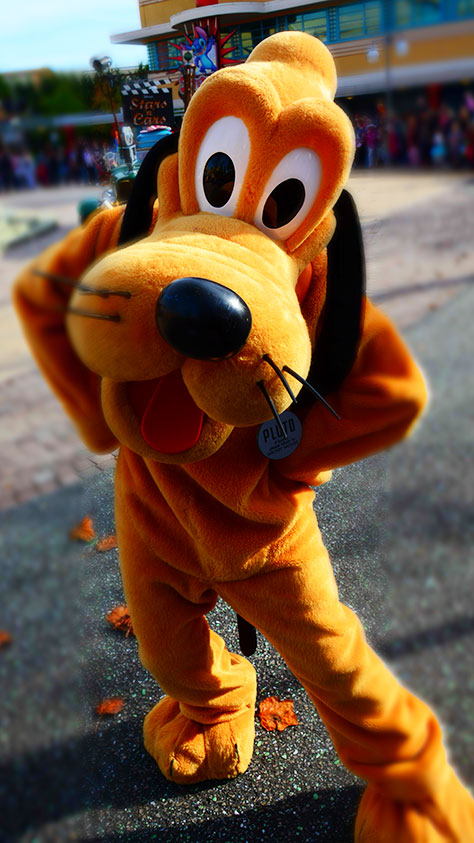 Here's a little better shot of Director Goofy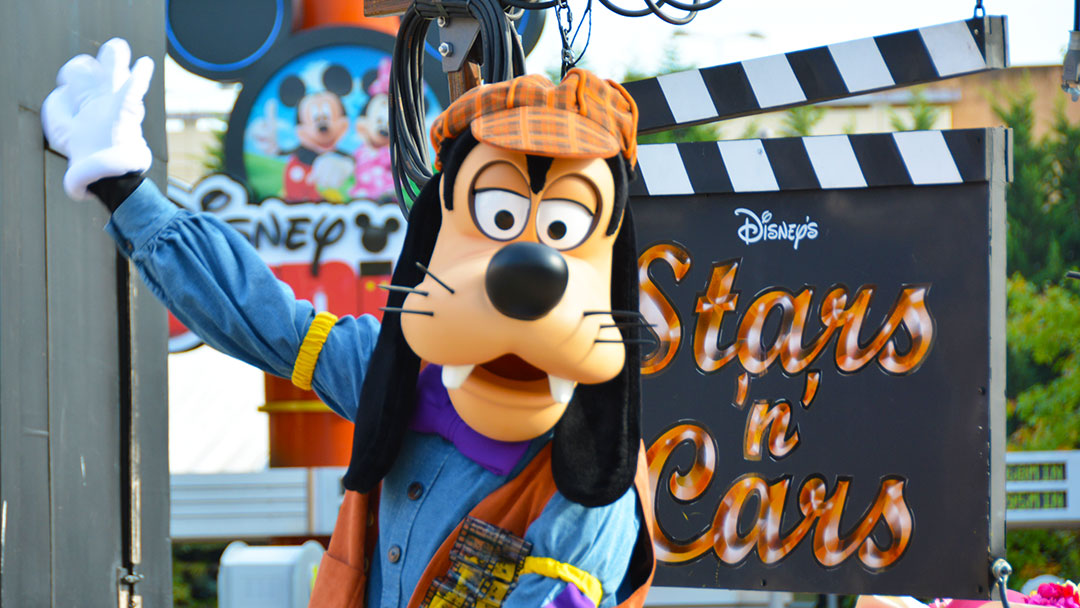 So it's the second set and we hoped Chef Remy would begin meeting where he left off the first time which would give us a decent chance of meeting him.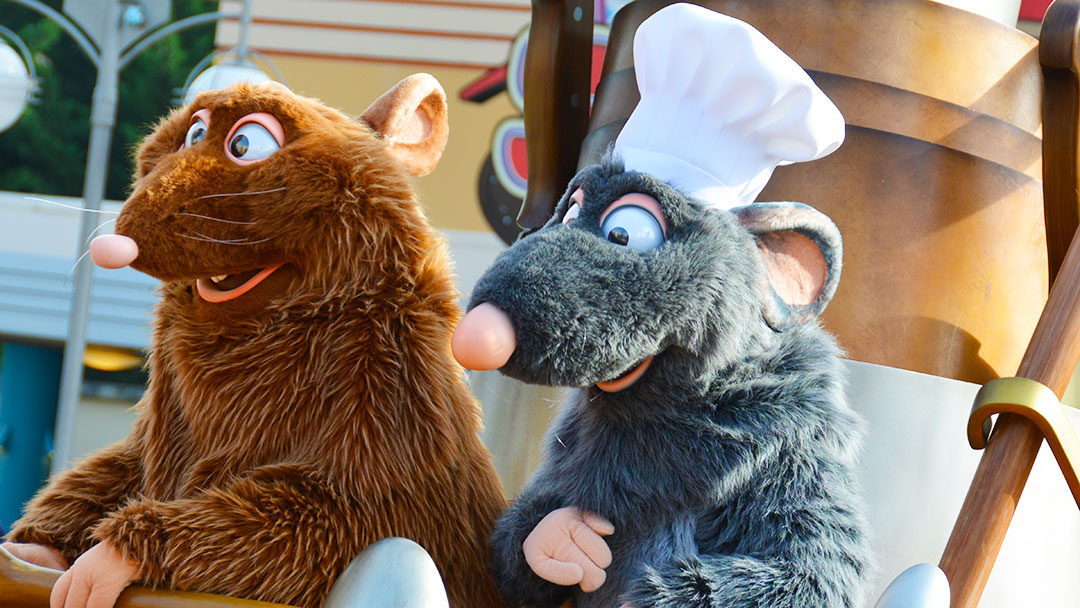 He headed for an area a little farther away.  As he finally began to approach the area people attempted to shove their child or autograph book in front of us.  I'm not exaggerating that kids were trying to squeeze between our legs while the parents encouraged the behavior.  Rob became pretty frustrated with it and told them to knock it off in like 4 languages.  The Cast Member said time was about to expire and I was watching Remy basically just do autographs like it was a Paparazzi festival.  I shouted, "Hey Remy, I came from the United States just to get a photo with you."  He liked that I would give his hand a reprieve and headed my way.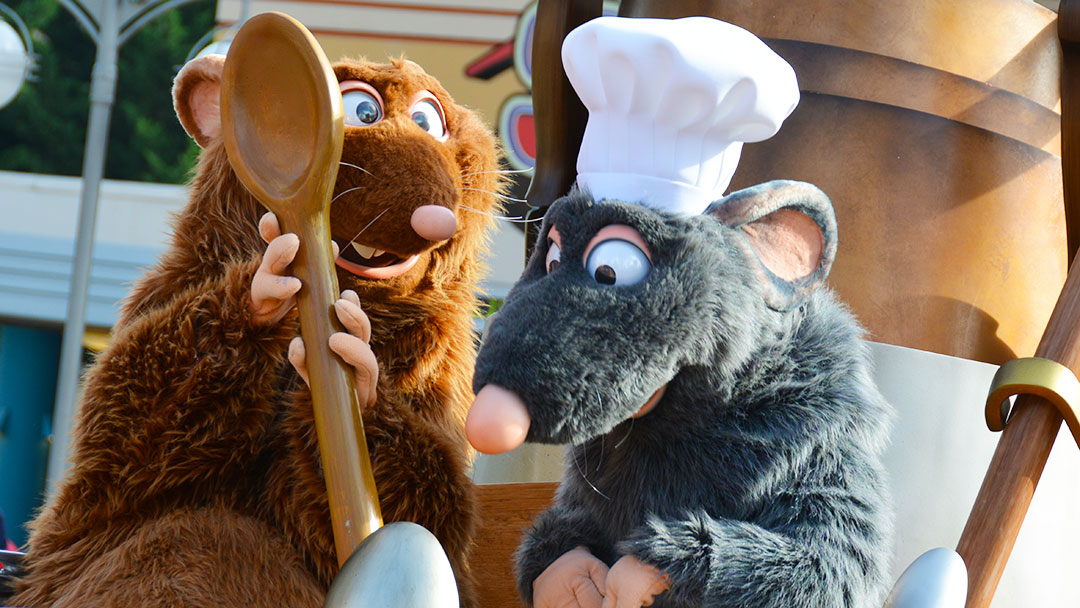 Got it!  Finally got to meet Remy.  We had bruises on our legs for several days, but I accomplished a goal.  May seem crazy to some, but it was something I wanted to do.

Remy then enjoyed posing for some photos instead of all the book signing.  The Cast Member called time and off they went.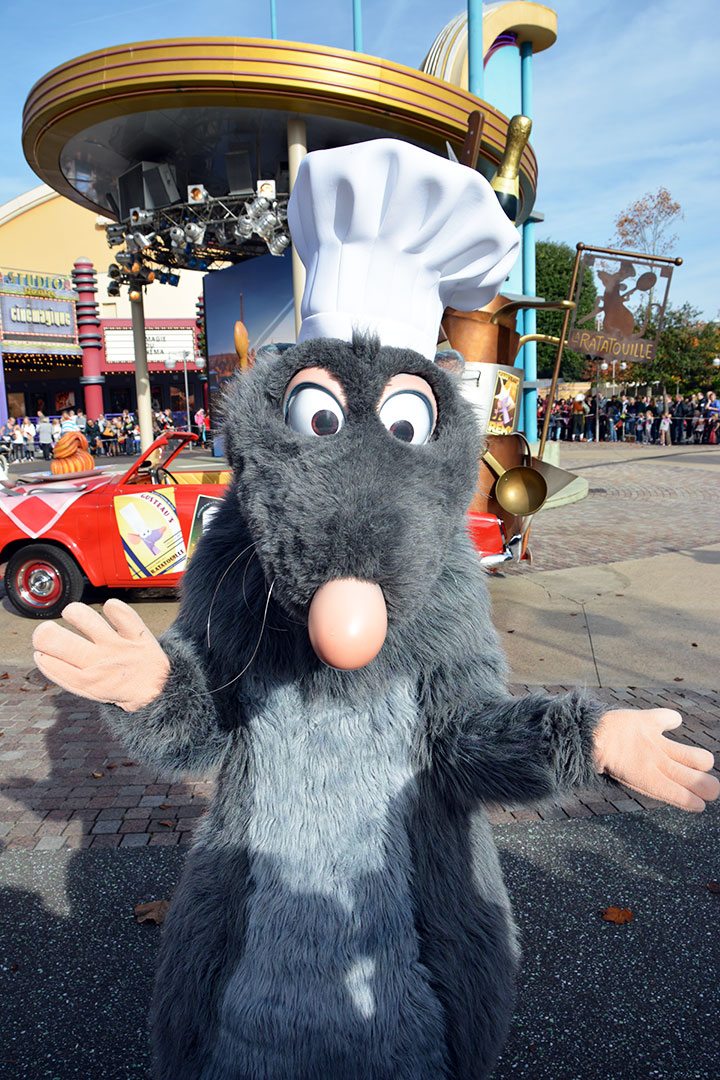 I wanted to meet Emile as well, but really didn't want to spend all my time there and not be assured of meeting him.  I also didn't want any more bruises.  I was glad to meet Remy, but nothing can describe these kinds of meet n greets in Paris.