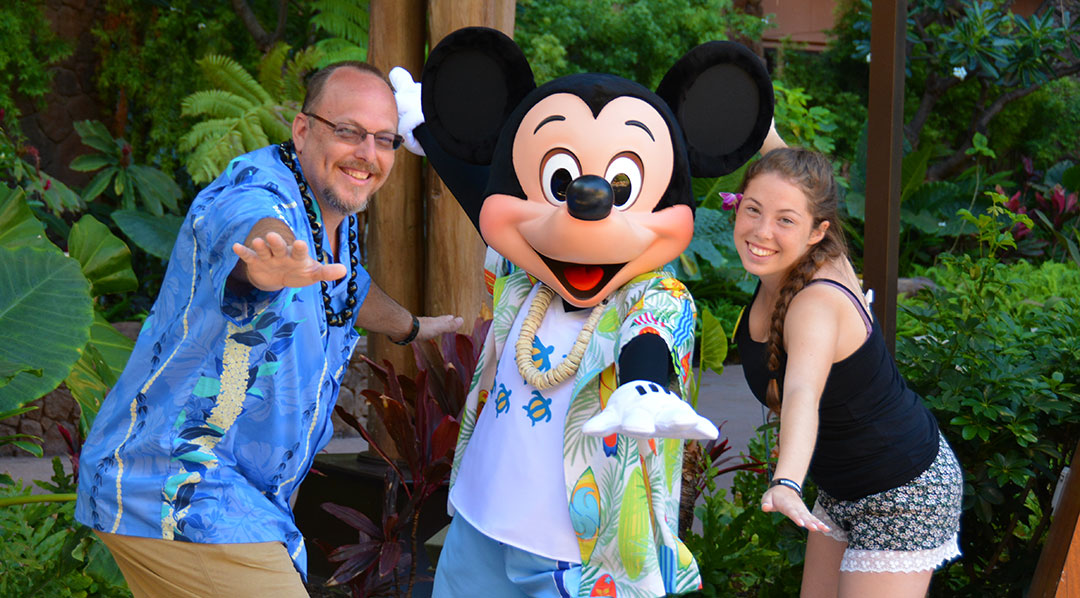 My daughter and I wanted to take part in Aunty's Breakfast Celebration at Disney's Aulani.  We felt that the Character Breakfast was a must for us.  We had no issues in booking the breakfast for 2 and even changed the breakfast time with no problems.  It is held daily at Makahiki which is located on the first floor of the resort just below the check-in area.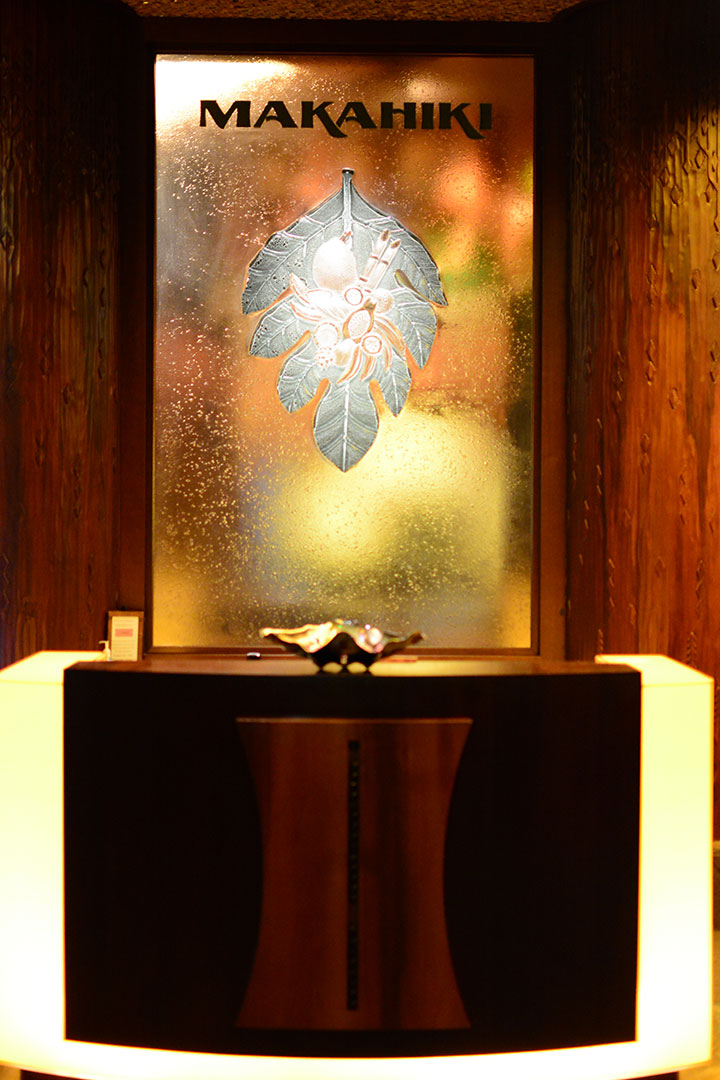 The breakfast offers a wide variety of American and Asian foods in a buffet style serving area.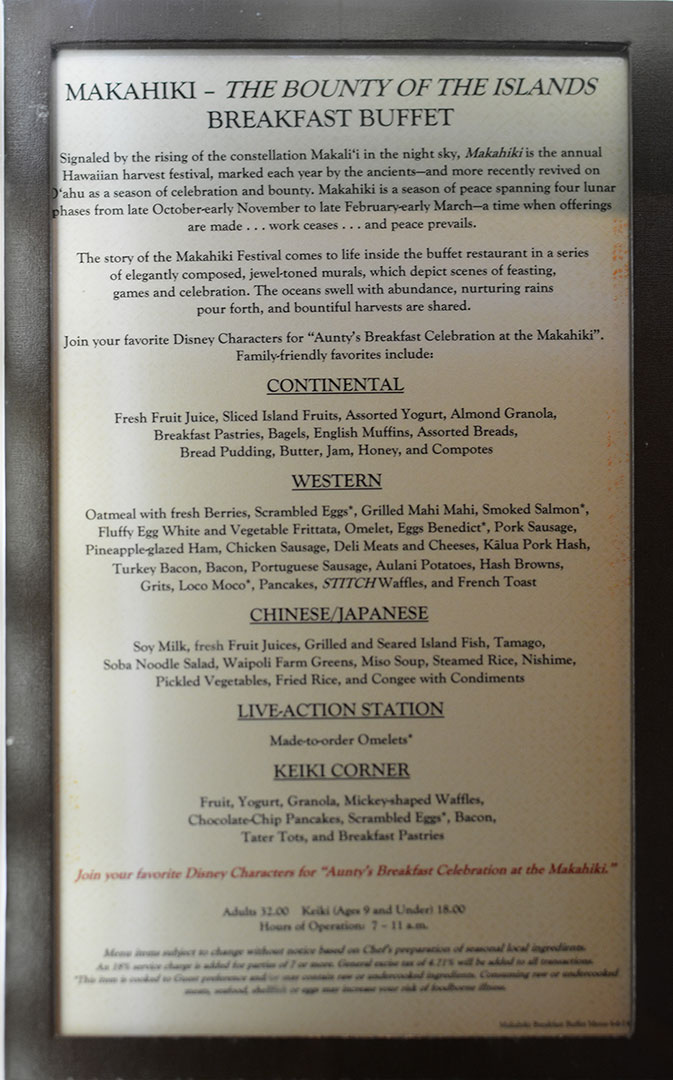 Here's some artwork from the seating area.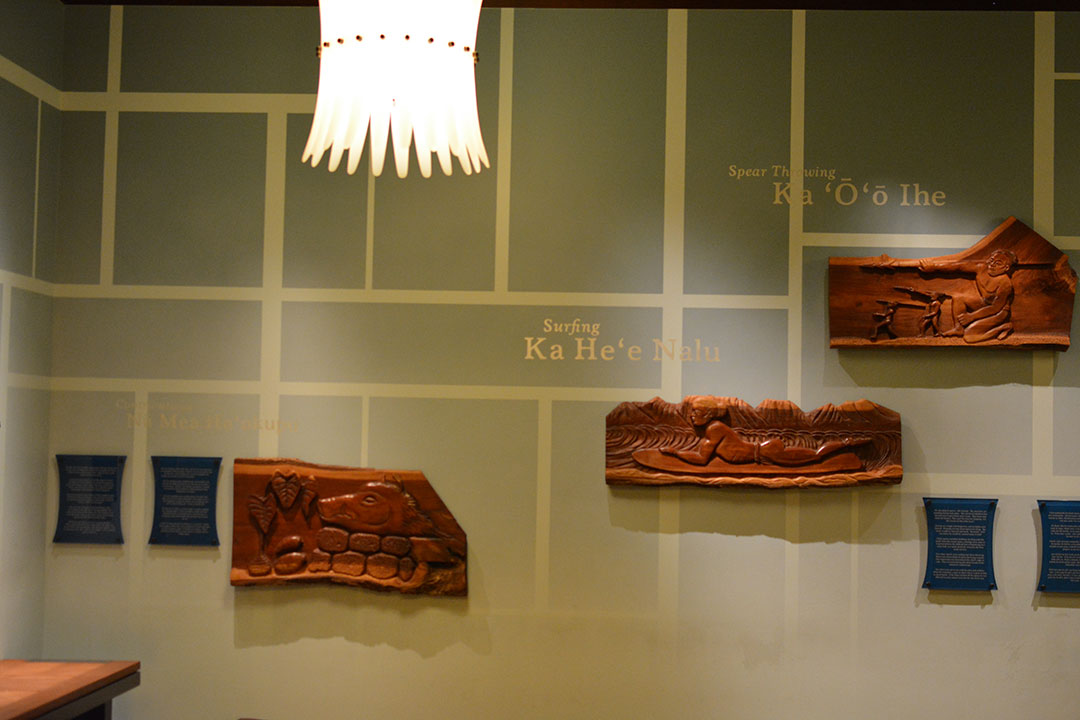 I loved this Hawaiian mural.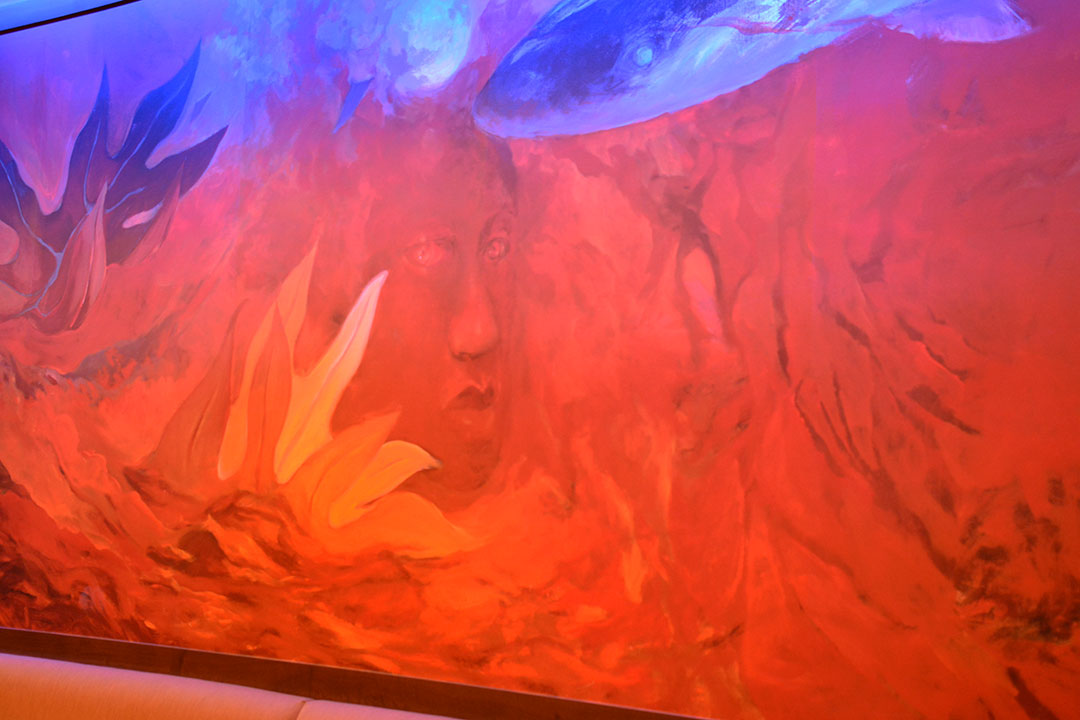 The check-in area.  We only waited about 10 minutes from the time we were checked in until we were called.  We were given a small piece of paper with our last name and party size.  They use this at the photo op with Mickey.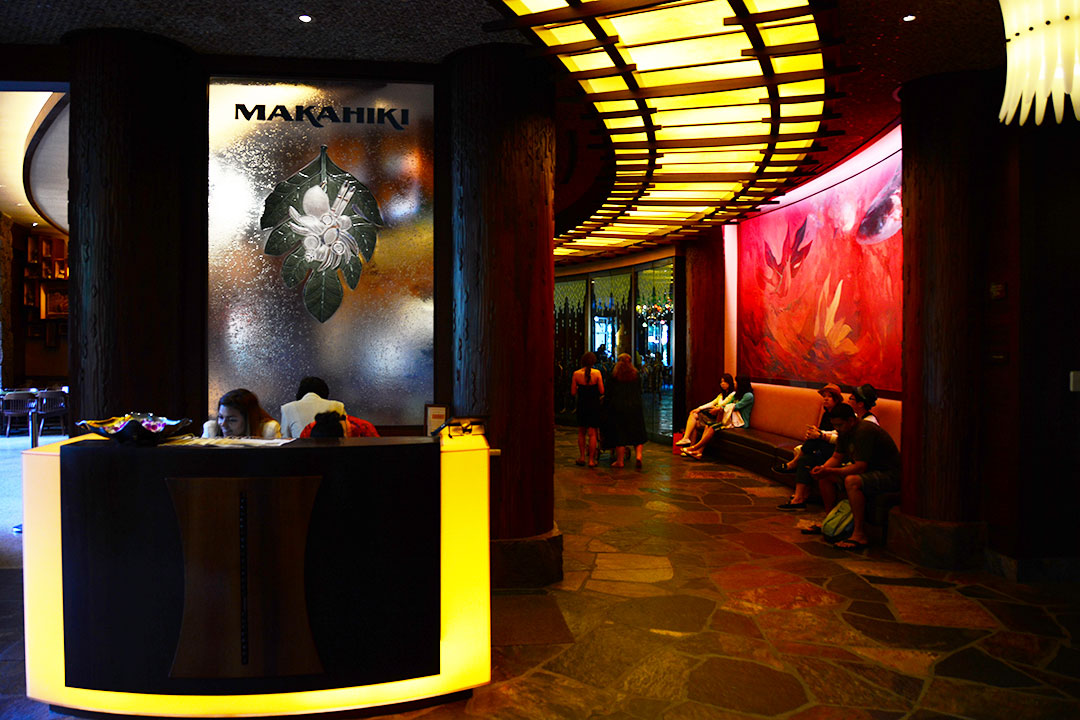 The buffet area.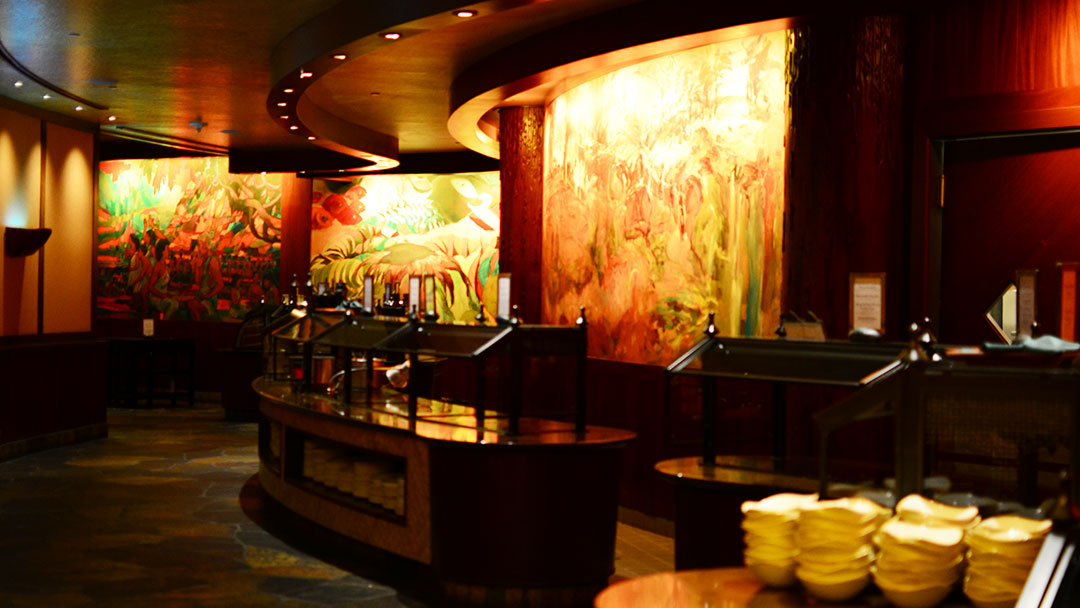 The seating area.  Some were seated inside and some were outside.  I'd request the outside area, if I had to do it again.  Aunty does most of her performances outside, but does do the parade through the inside area with the children.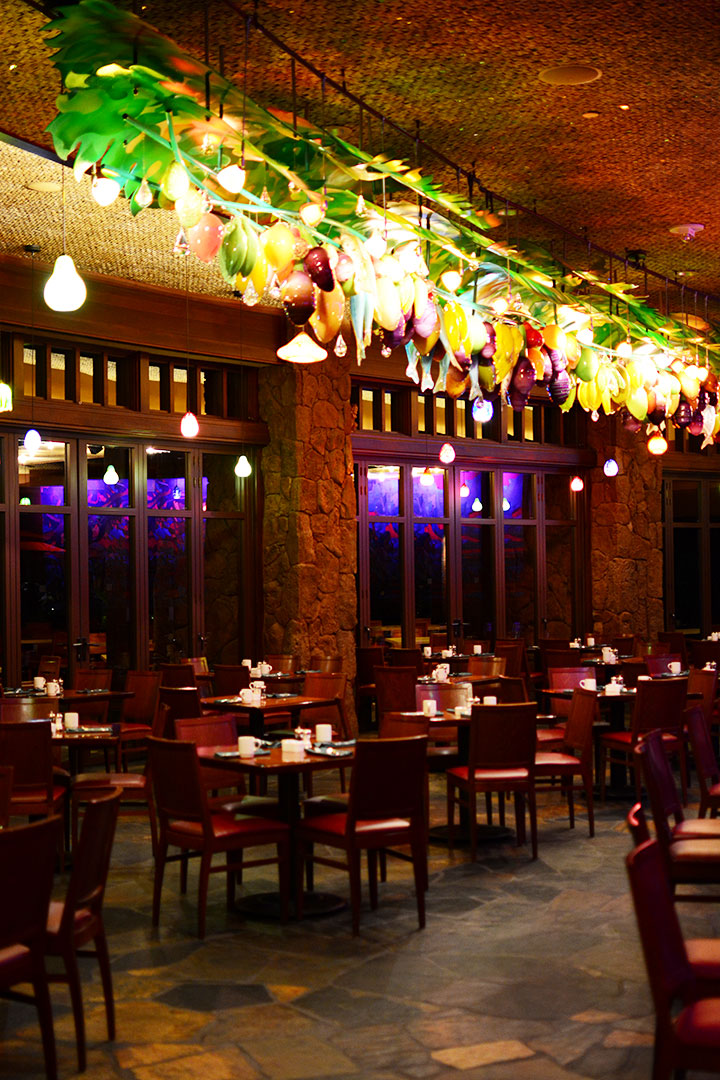 After your name is called, you pass through the empty bar area outside to meet the Big Cheese, Mickey Mouse.  He is waiting for you in some awesome Hawaiian gear.  We waited another 5 minutes or so outside while other families in front of us had their photo taken.  Shaka!

Looking sharp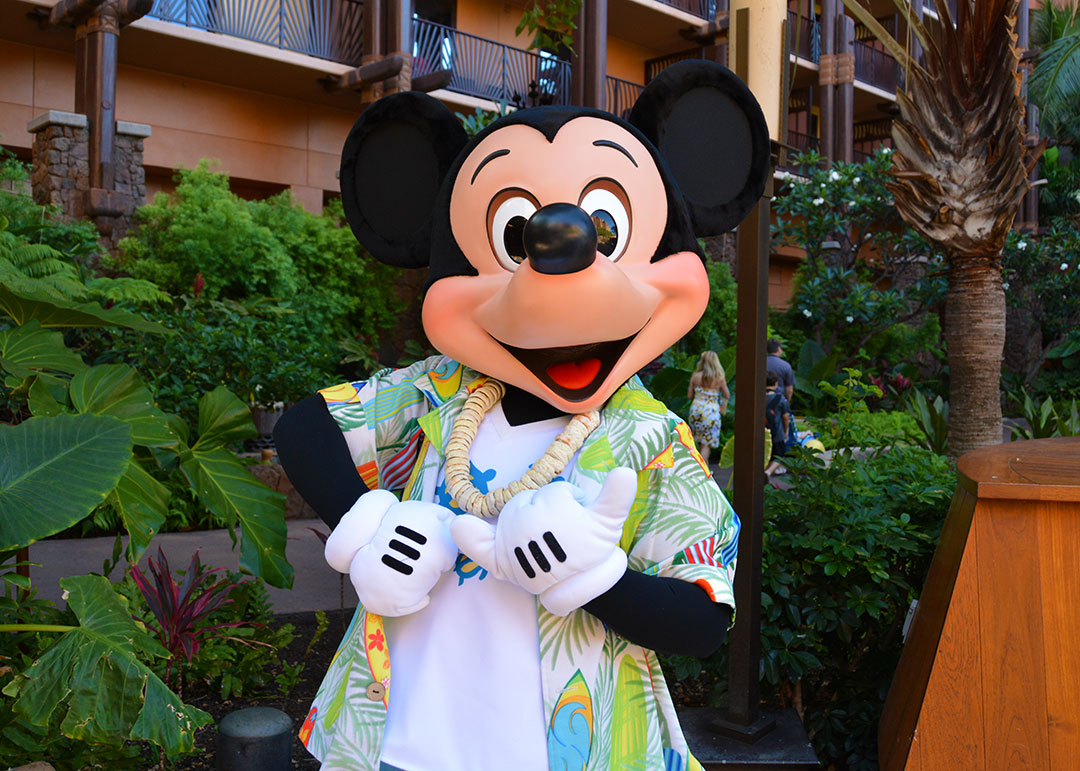 Mickey didn't hurry us and we could take different poses if we liked. The photopass person was there to take our photo.  They offer you a photo package at your table, if you wish to purchase it.  We opted just to use our own camera.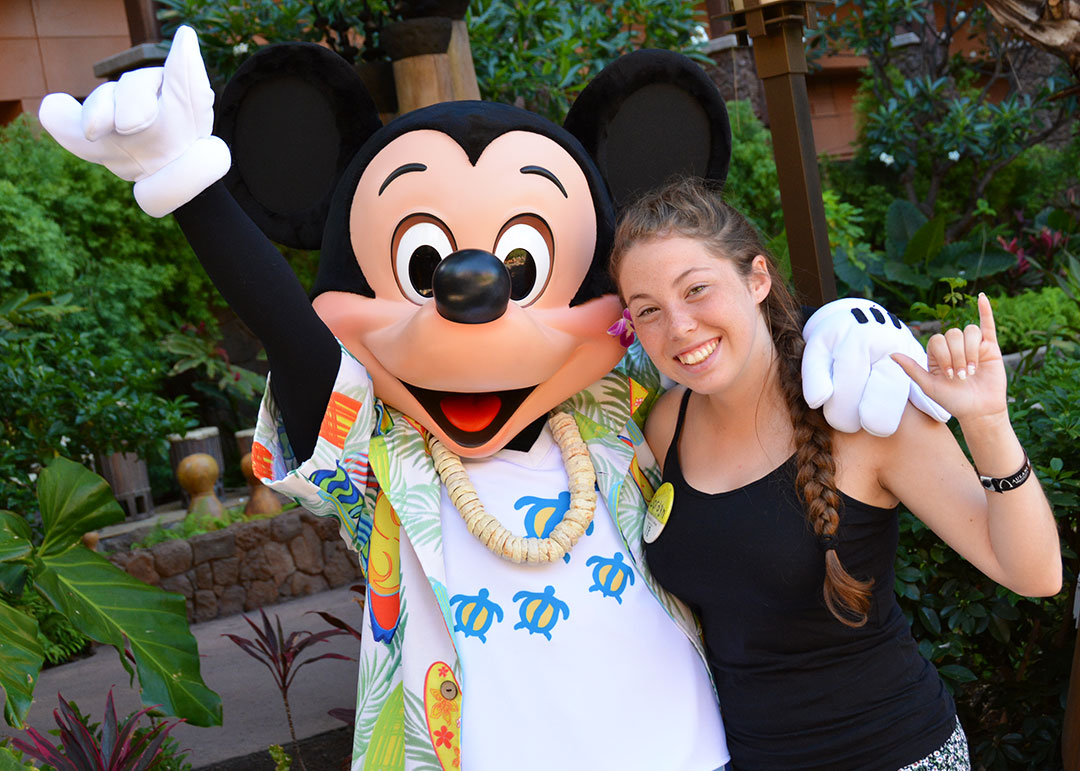 My daughter and Mickey surfing together.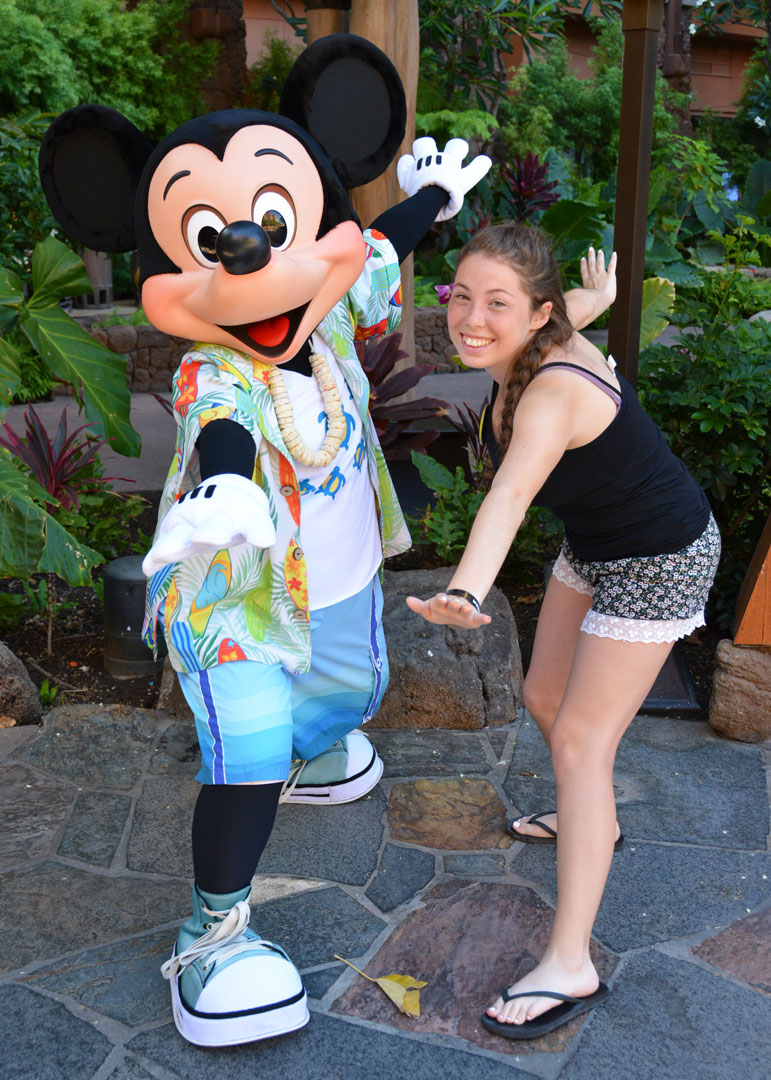 After you're seated the other characters come around to your table to visit.  Goofy stopped by first.  He is smart because he is wearing "water shoes" as my wife calls them.  We should have brought those for the rocky areas around the shores of Oahu.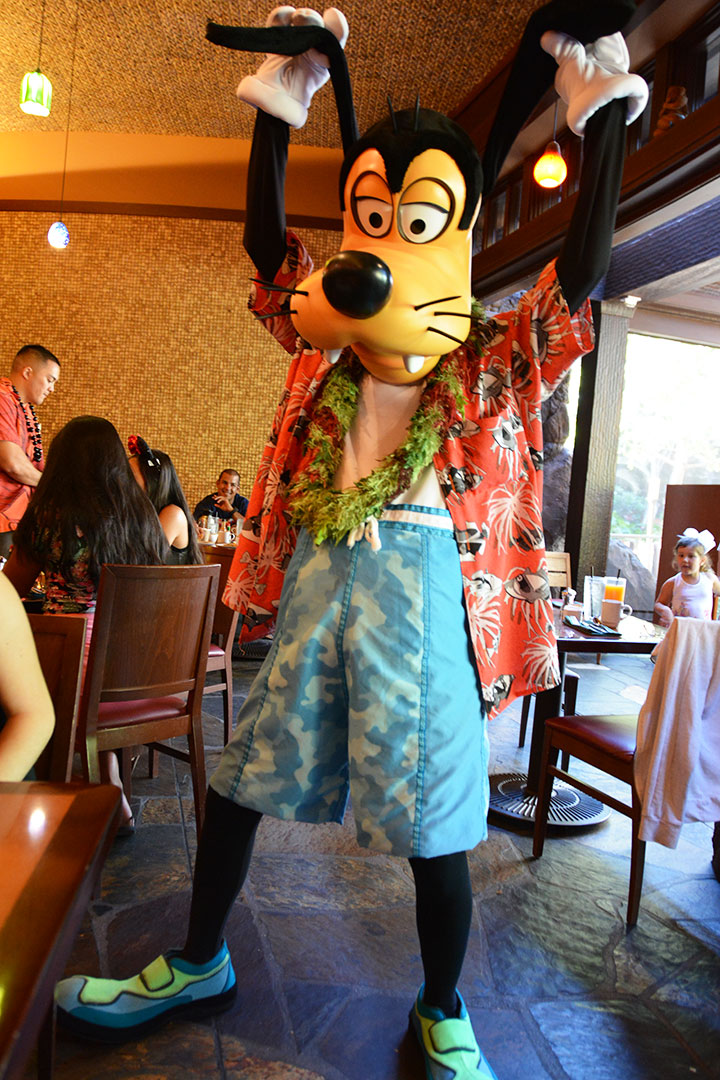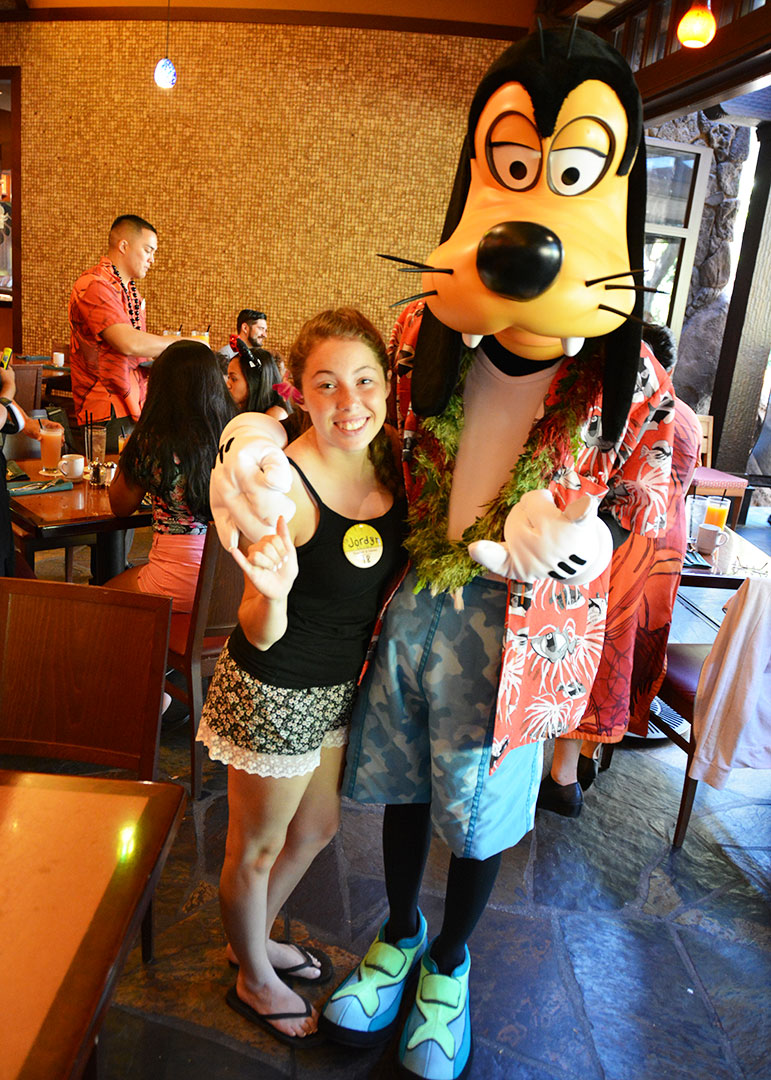 I then hit the buffet to stuff myself with the delicious food.  Fresh fruit, fresh pastry items, American and Asian foods, it was all so good.
Mickey waffles AND Stitch waffles!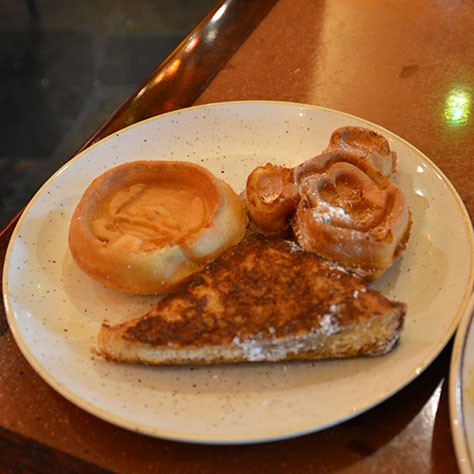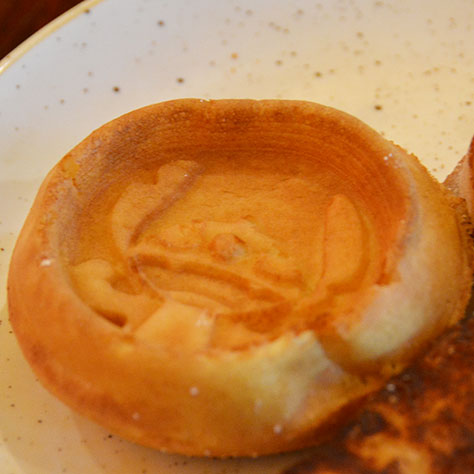 Minnie stopped by our table next.  Facebook friends seemed to really love her dress.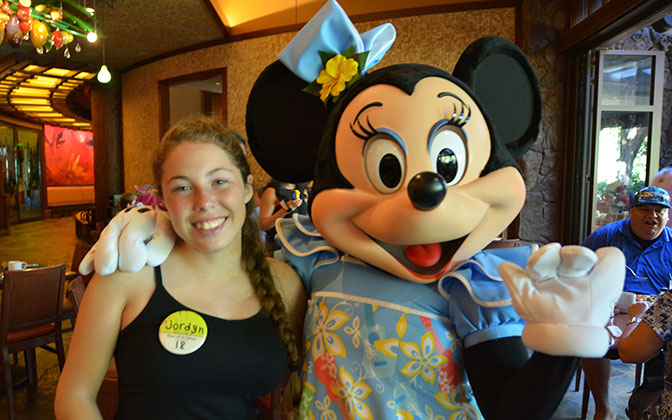 We asked if Stitch appears and were told he doesn't.  We asked our server if he could have Aunty stop by for a photo.  She is so kind and gracious and brings a lot of fun with her Ukulele and children's fun.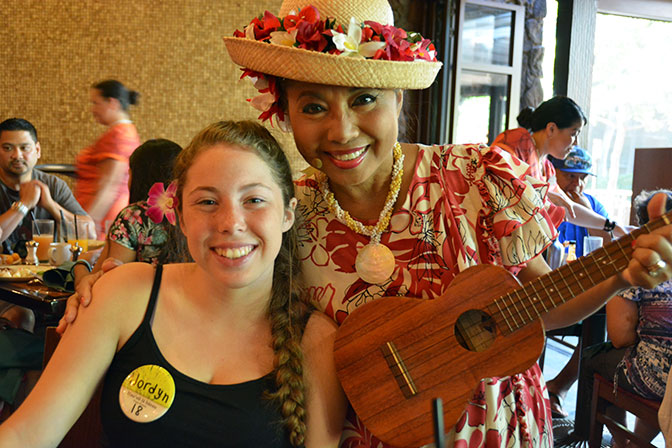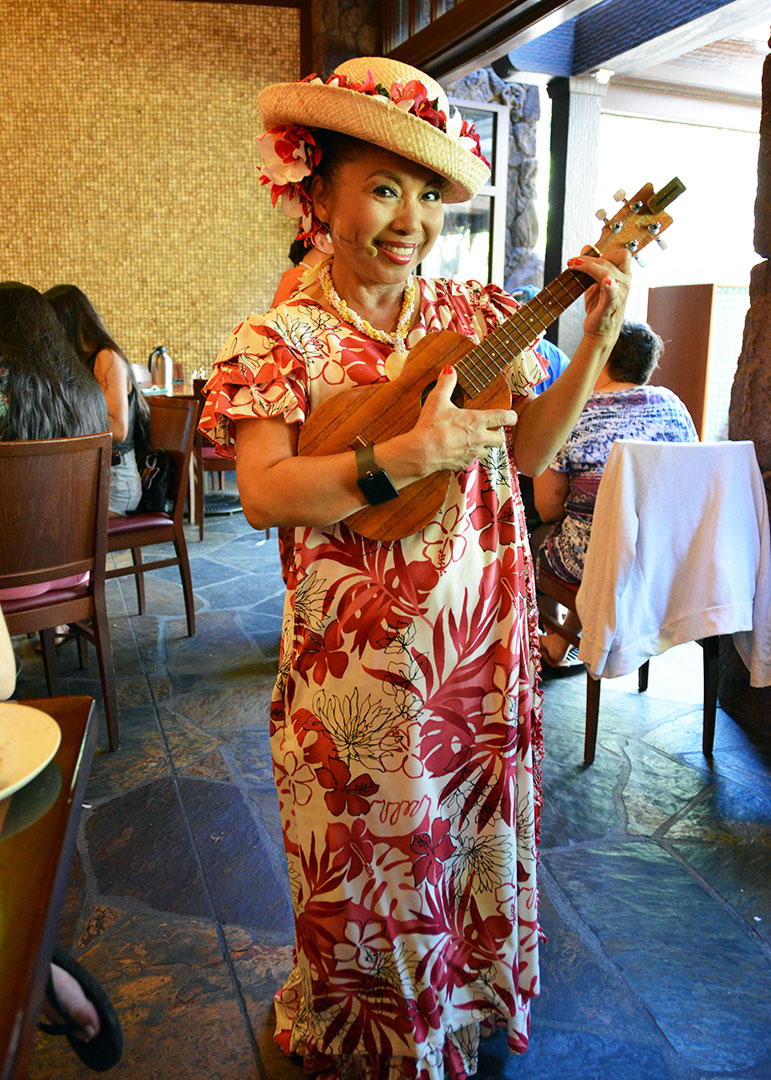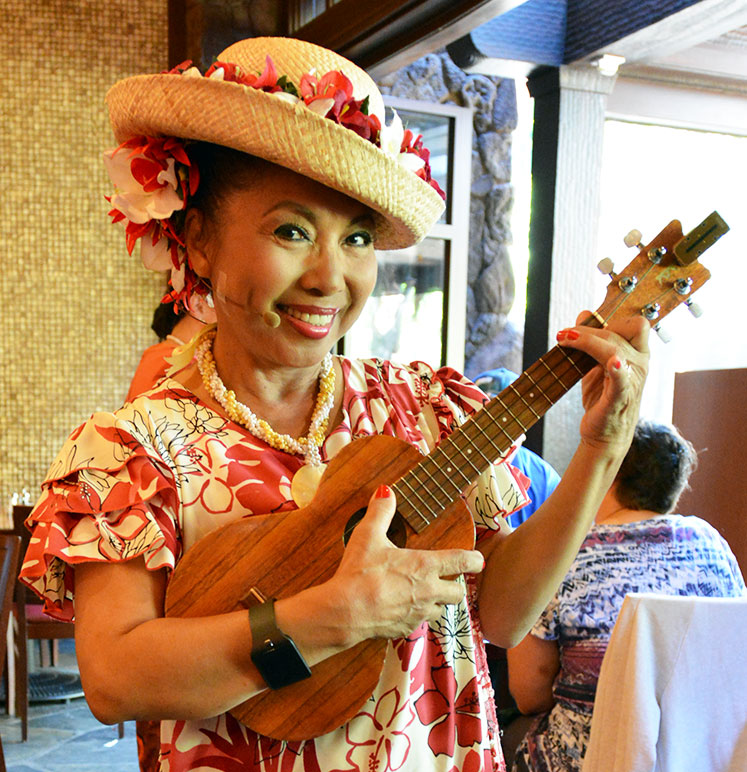 Here's a little of the fun that Aunty brings to the breakfast.
Here's a few photos of the buffet area.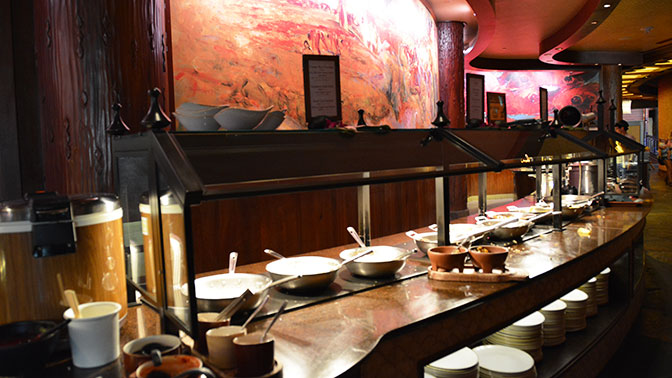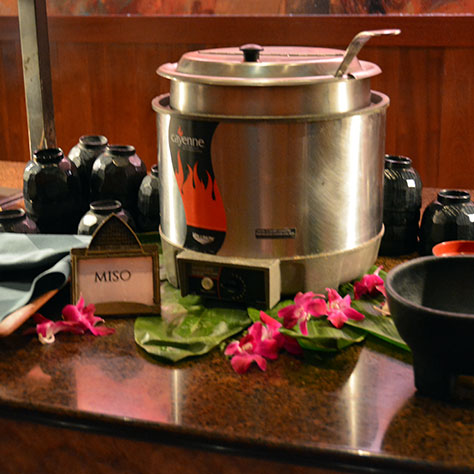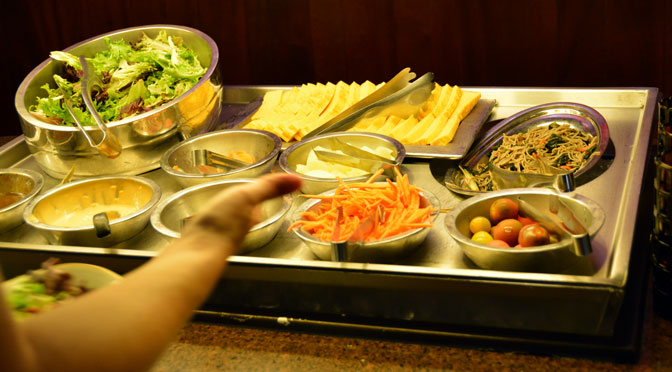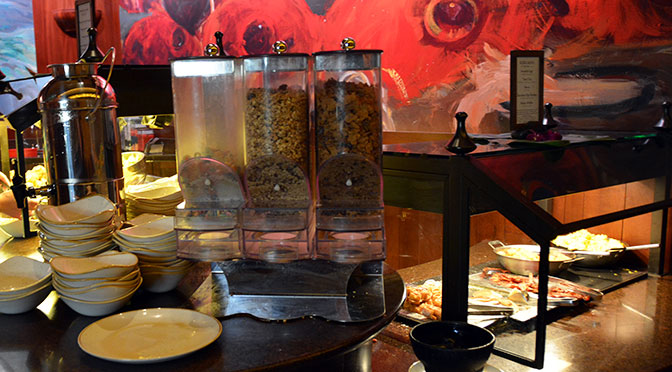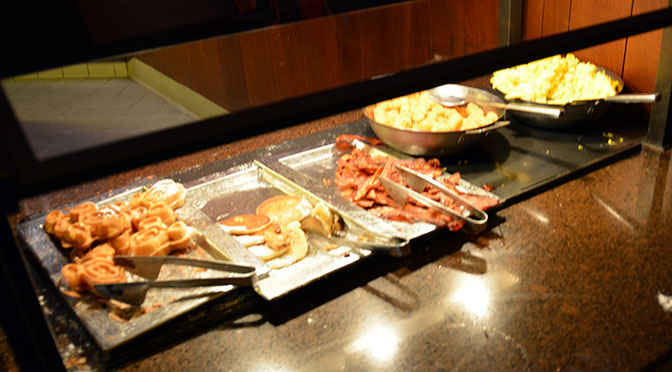 A photo of some of the fresh fruit we enjoyed.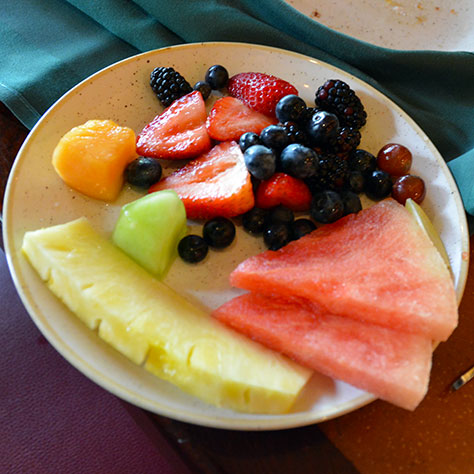 We celebrated my daughter's upcoming 18th birthday and they offered her this mini red velvet cupcake with Happy Birthday chocolate and candle.  Aunty stopped by again later to sing Happy Birthday as well.  This was complimentary.  You can also purchase a full sized cake, if you desire.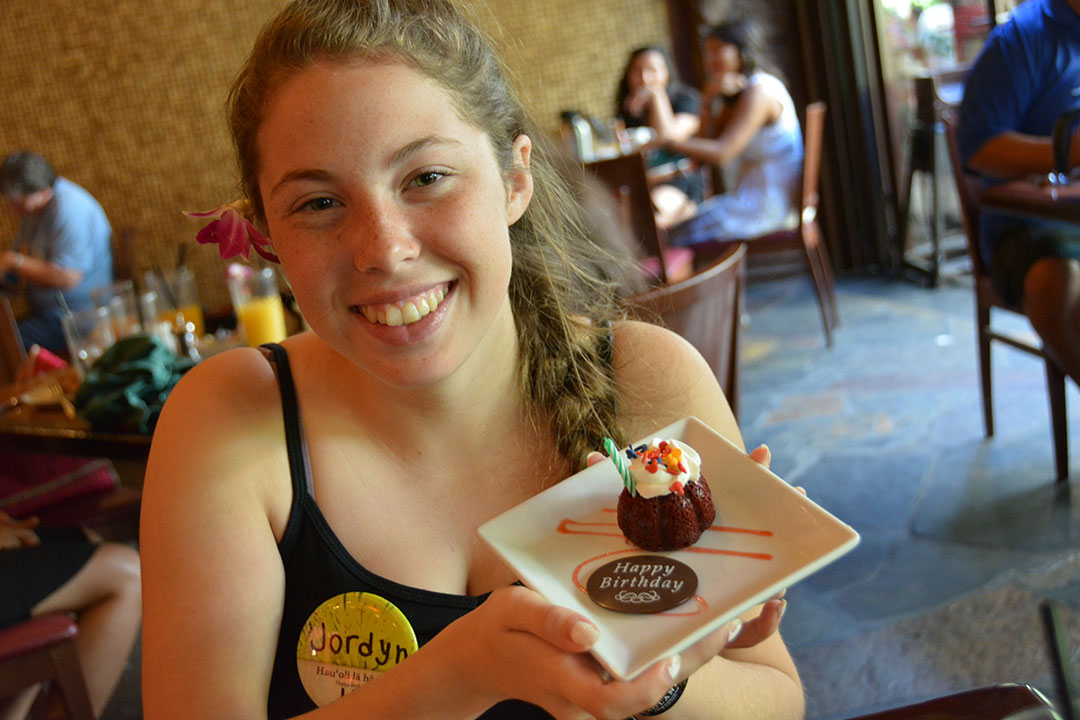 A few notes:
 You can meet these same characters (plus others) and same costumes either on the lawn or near the pool, but Aunty didn't meet adults outside the restaurant.  (She does activities in the kid's center)
 There is a wide variety of food items and adults can get the waffles from the children's section.

 The little sing-a-longs and parade with Aunty and the characters made the experience even more fun.