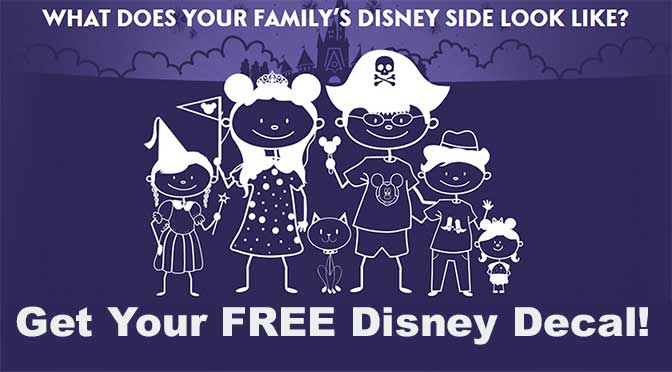 Show your Disney Side with this new FREE offer from Disney.  You can create your own custom stick figure window decal with various Disney characters like pirates, princesses and crazy tourist things like you see in the parks.
You can modify the hair, the silly hat, an eyepatch or glasses, special clothing, mustache or beard and even place a comical item in your hand like a Mickey Bar, pennant, balloon or turkey leg.  You can even choose a background that is reminiscent of various Disney Parks.  It's a lot of fun!
Here's my pirate :)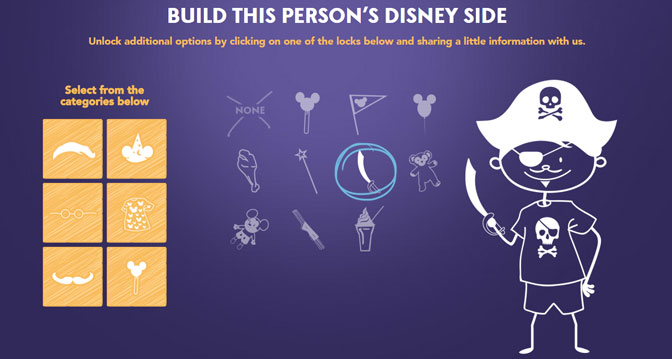 Some of the content is considered "Premium" but you're just entering your shipping information that you'll need at the end anyway to receive the free decals in the mail.  There's a limit of one per address, so be sure you've got it exactly like you want it before ordering on the final page.
This is an official Disney offering and will not create spam contacts of any sort!  Click the image below to take l advantage of this FREE offer from Disney Parks and be sure to share with your friends on Facebook and pin on Pinterest.