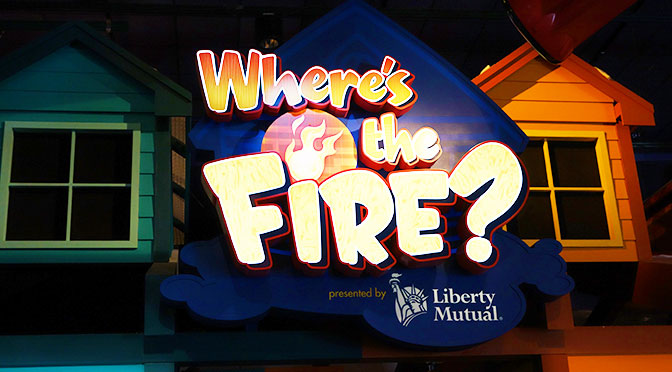 Several big changes are going to occur in April 2015 at Epcot's Innoventions West and East as several attractions will soon close permanently.
Innoventions West (Soarin' side of the park) will close all of its attractions effective at 7:00pm on  April 29, 2015.  The attractions include Think by IBM, Where's the Fire, the video game play area, The Great Piggy Band Adventure and the Epcot Visa Character Meet and Greet.
On April 22, 2015 the Vision House inside Innoventions East (Test Track side of the park) will close permanently at 7:00pm on April 22, 2015.  Rumors are pointing to this having a possible quick turnover to become the new Epcot Visa character meet and greet area, but that hasn't been confirmed.  Test the Limits Lab has already closed in the area.  For the time being Sum of All Thrills, Storm Struck and Habit Heroes will continue in Innoventions East.
Let's hope the complete closure of Innoventions West is for either great new attraction or a restoration of a science and futuristic theme for the area.  I enjoy the Piggy Band Adventure and Where's the Fire, but they aren't something my family goes out of their way to experience.   We find the Vision House and IBM Think quite boring and stale.
I've updated the Attractions Refurbishment Page with this information
What do you think about Epcot closing these attractions?