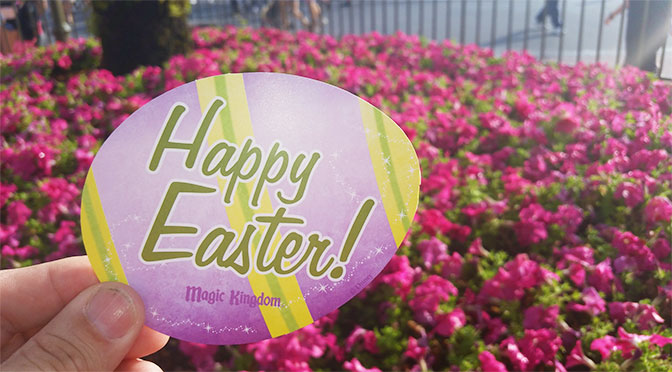 Mr and Mrs Easter Bunny have begun meeting guests at the Magic Kingdom. 
They meet in the courtyard next to City Hall in Town Square each day from now until Easter.  The courtyard is the little meet and greet area beside City Hall.  Princess Aurora usually meet here.  (All photos are cell phone photos, so the quality isn't great)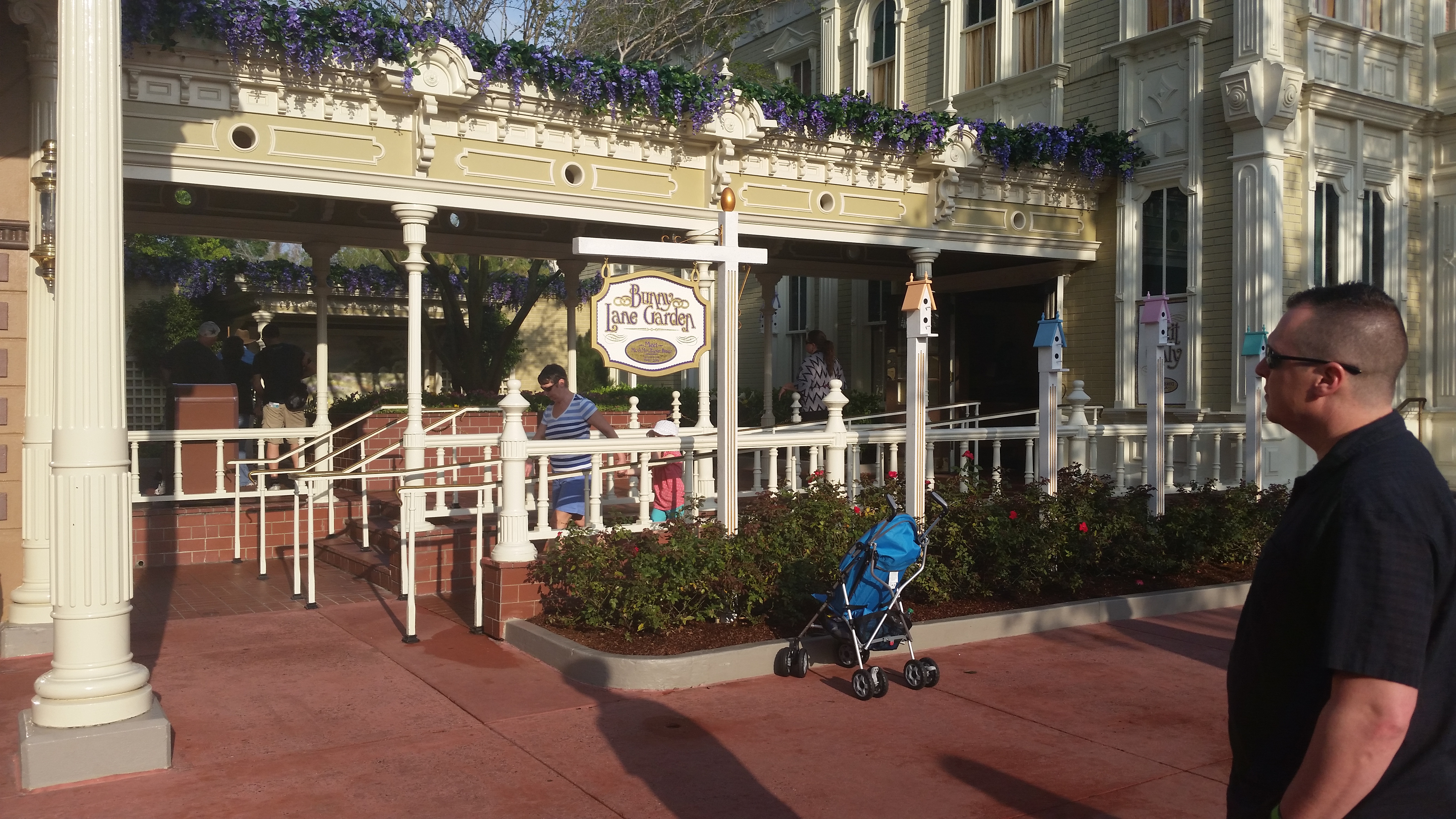 Most guests aren't aware the Easter Bunnies are meeting, so they zoom right past them.  The shadows from the trees in this area are terrible, so be sure to use a flash.  I looked at the Photopass picture online and it was equally as bad as mine.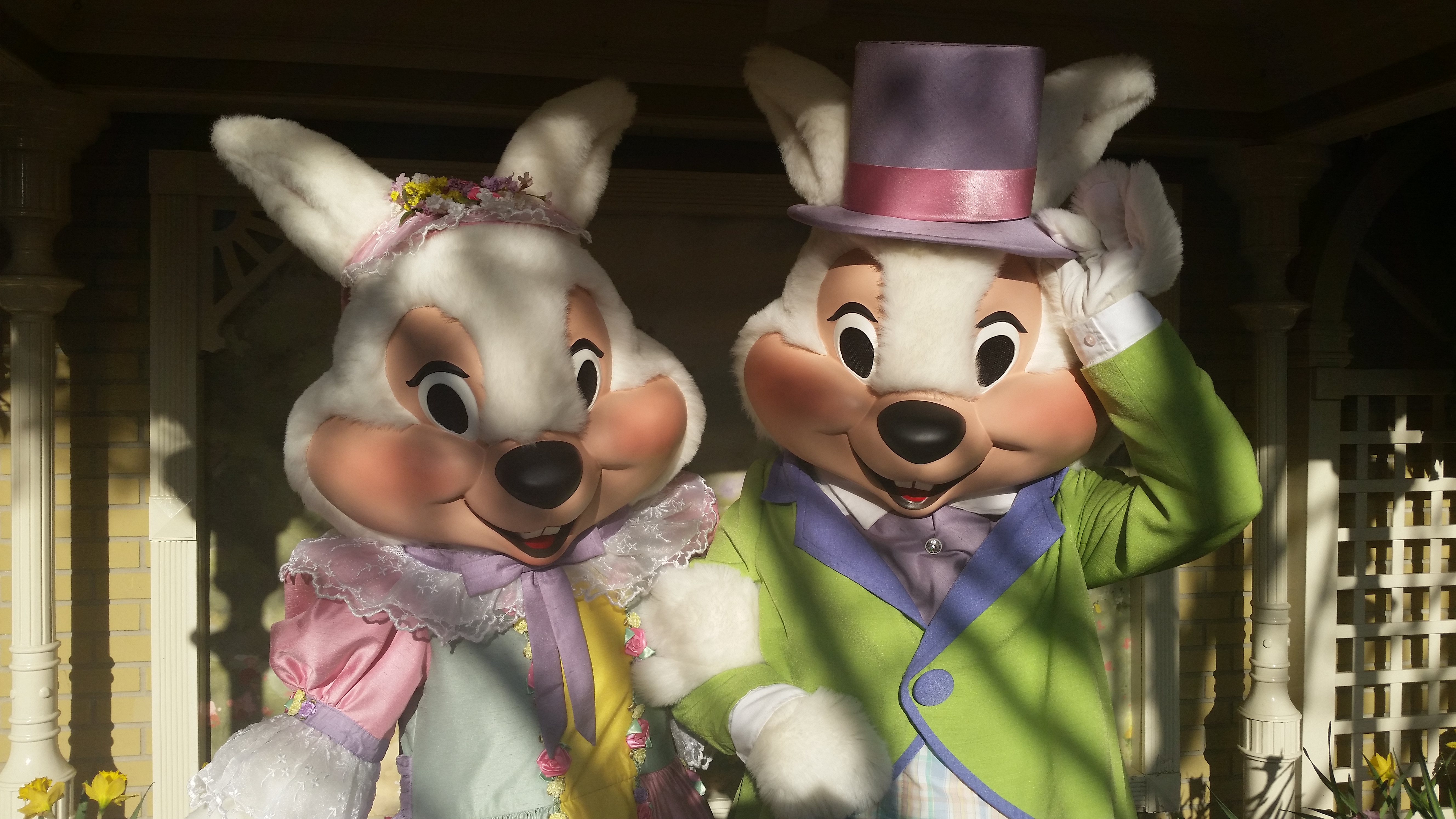 When you meet the Bunnies, you receive this cool "Autograph" card as they don't sign books.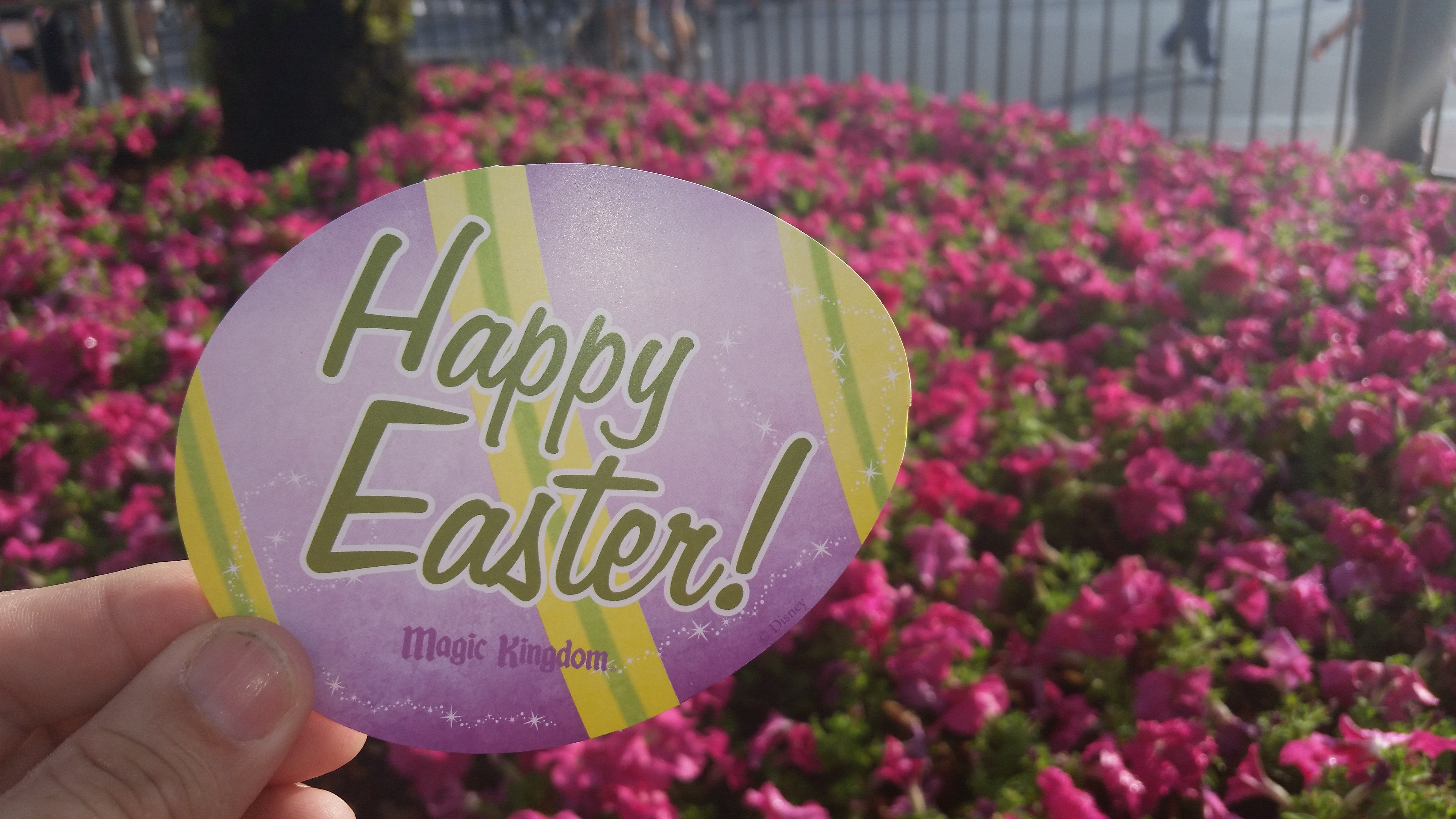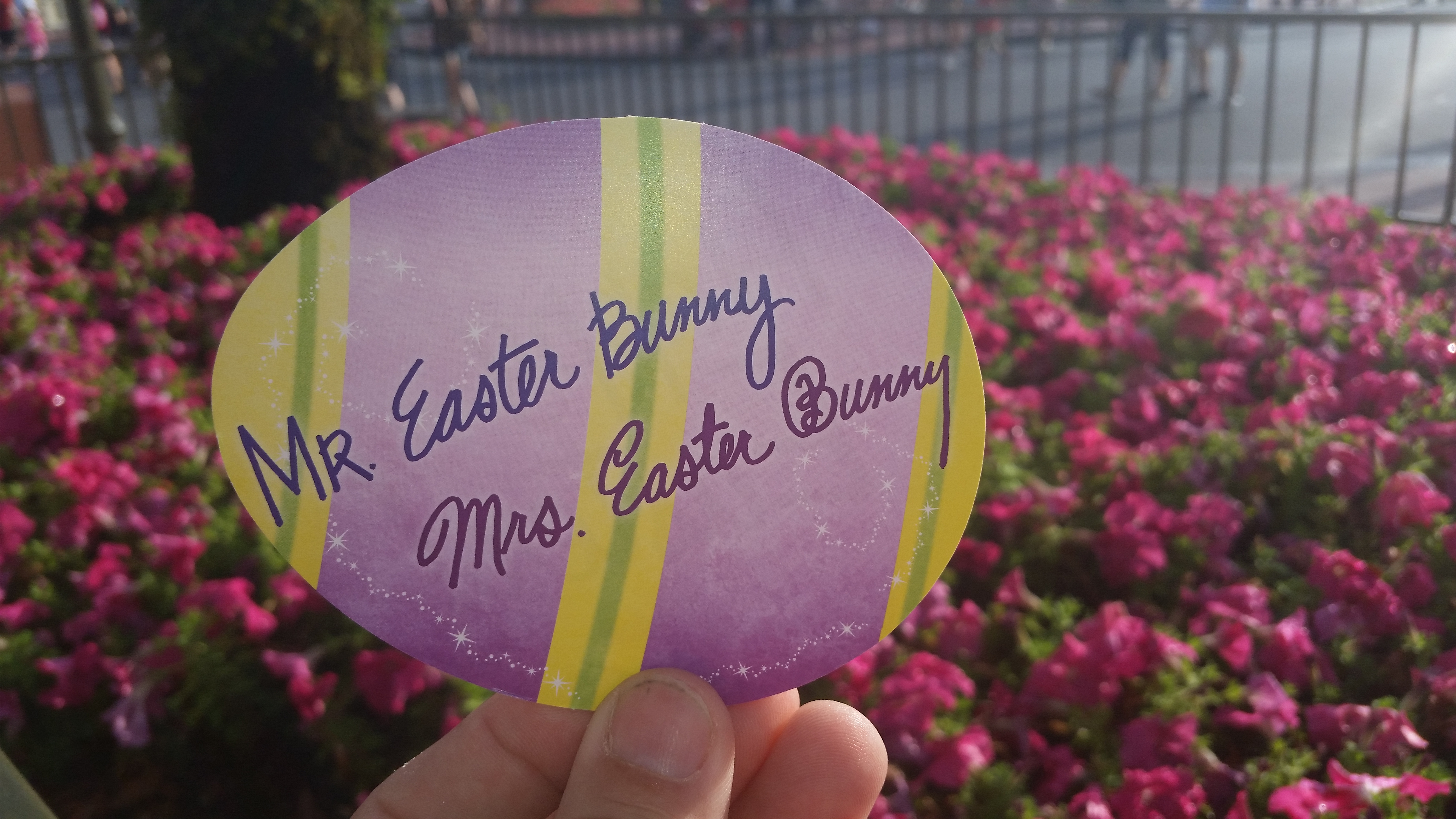 Due to the Easter Bunnies meeting next to City Hall, Princess Aurora has relocated to Fantasyland at the new wall.  She will likely return to the City Hall area after Easter.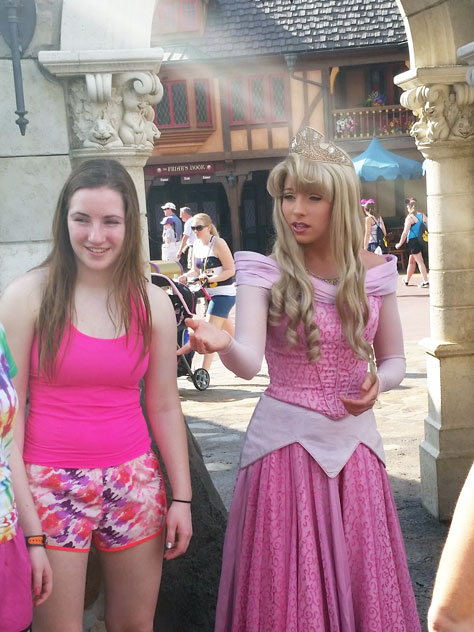 My friends and I entered the line for the Fairy Godmother, but we ended up with Lady Tremaine due to the scheduling.  That was quite alright because my friend ended up with this hilarious video of why the Sisters didn't appear this morning.
Lady Tremaine wasn't impressed with my net worth this morning.  Not enough Castles in the portfolio.  At least I knew where to find her behind the Castle during the Easter season.  A friend pointed out that they basically follow the shade and switch sides in the afternoon.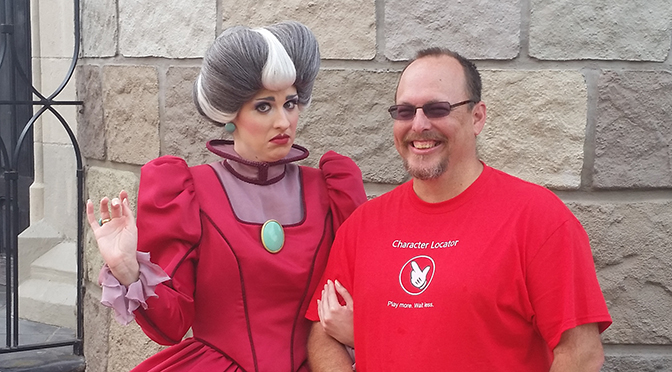 We noticed Mary Poppins with her Penguins were meeting in front of Town Square and wanted to enter the line, but it had been cut.  When they returned for the next set, they had moved to the Train Station platform.  I like the photo where the castle is behind her much better, but at least I got her with the penguins!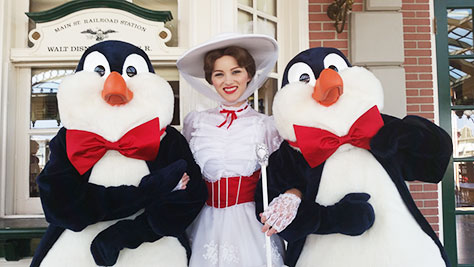 As always, if you want to locate this characters and have their full schedules, use www.characterlocator.com !