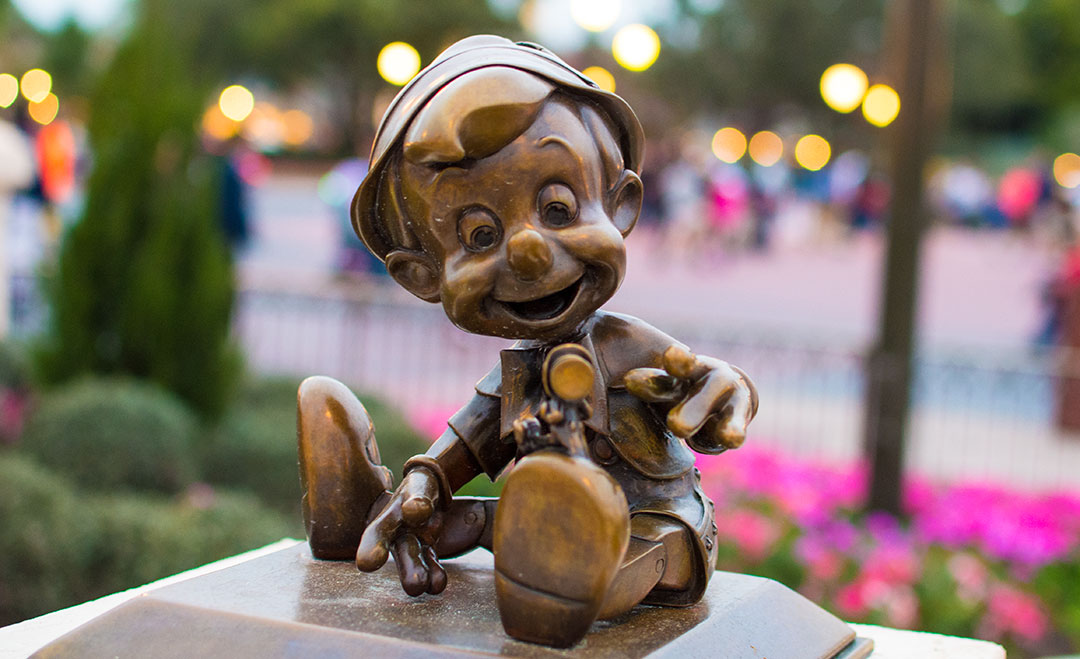 A good deal of the new Cinderella Castle hub has opened to the public, with the two new Wishes viewing areas that are located just beyond Casey's Corner Hot Dogs and the Plaza Restaurant.  They are beautifully done and feature astroturf seating areas that many guests are using as picnic areas.  Some find it annoying, but I like that it feels more like an actual park.  Now, we just need to train them to throw away their trash.
The Walt and Mickey "Partners Statue" recently had the giant green box removed revealing another portion of this beautiful new, open Castle hub.  There's much more room to roam about and cut through from one area to another as well as watch fireworks.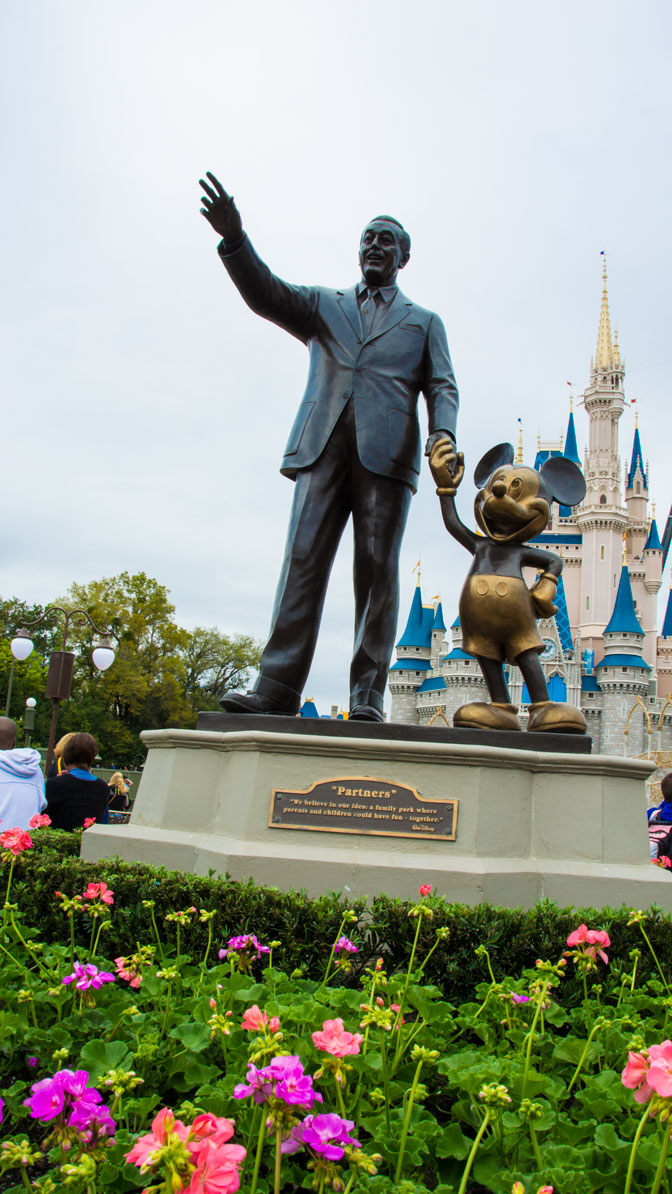 Mickey seems happy with the changes.  Walt is saying, "Look Mickey, those people are coming to spend a LOT of cash today!"
Inside the new Plaza Gardens area are several classic bronze statuette characters posing for camera holding guests.  They were so popular in these locations that a number of people were waiting around for others to take their careful shots.  I just snap and go :)
Brer Rabbit with his bag.  You can easily get a shot with the Castle behind him.  I took one of those, but liked this shot better because it has flowers and I have a thing for flowers.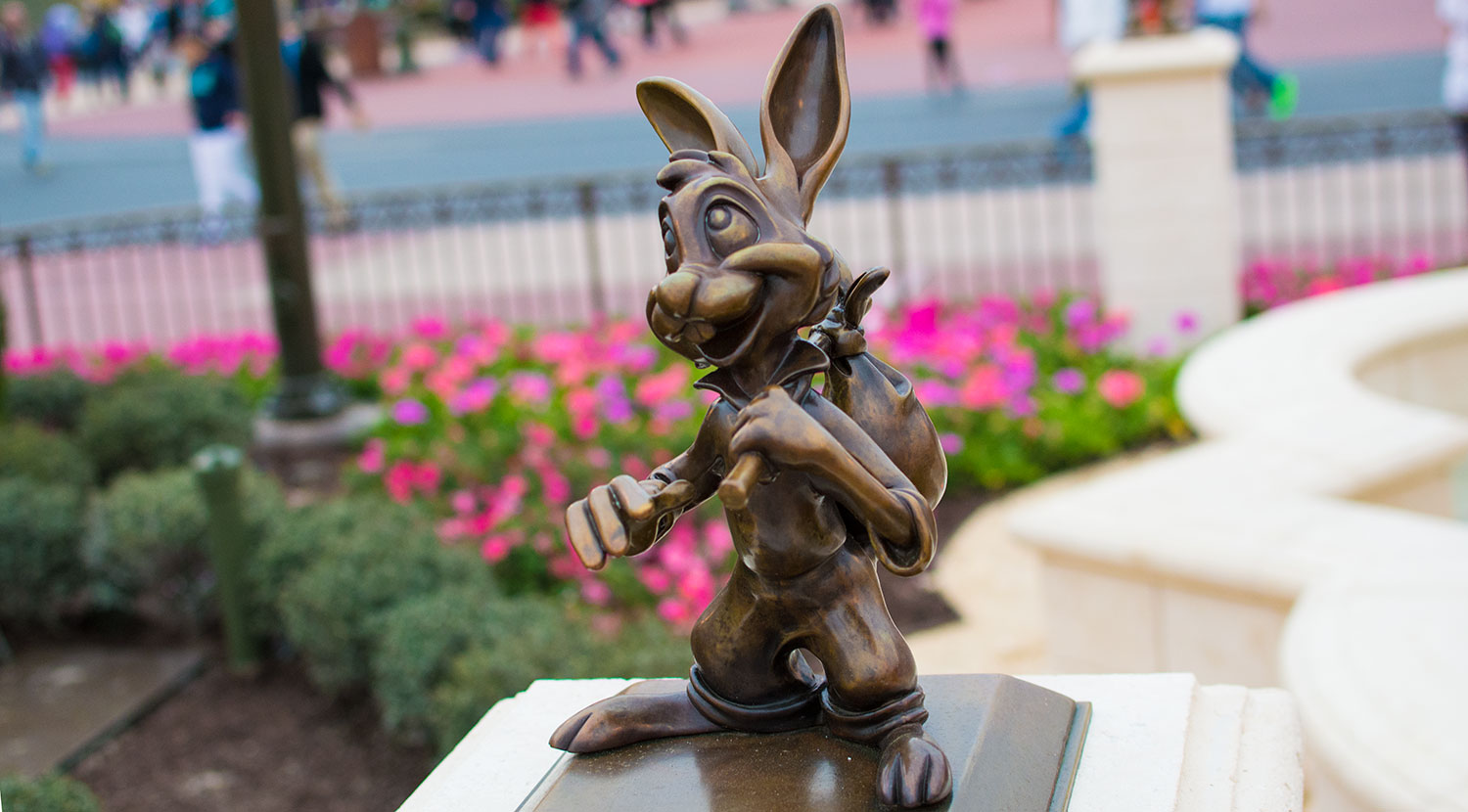 Chip n Dale are really excited about the new fountain area!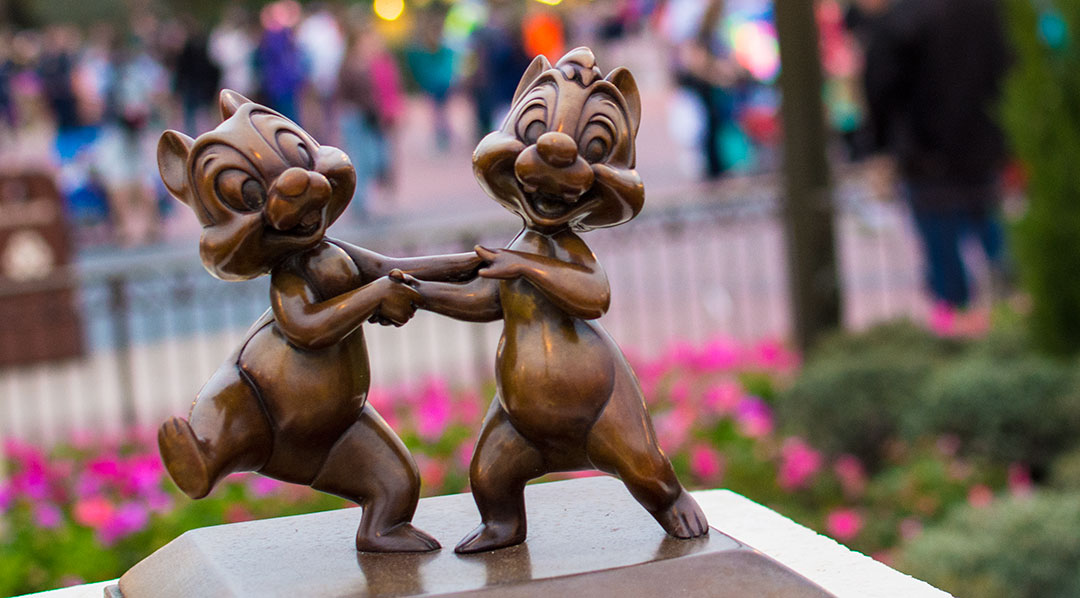 See that castle I was talking about?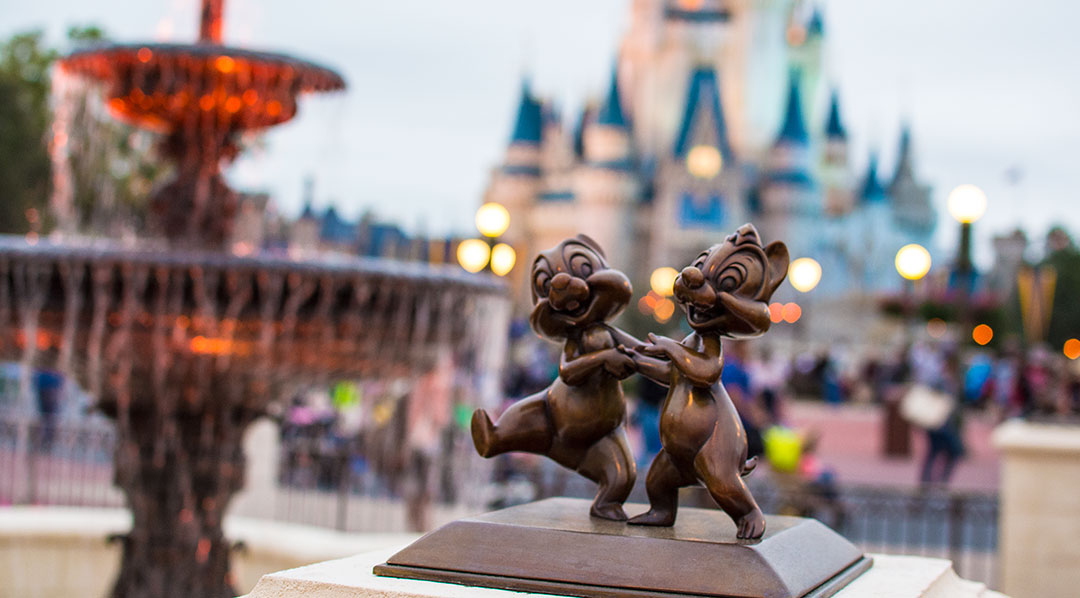 Behind Donald is Casey's Hot Dogs.  You can have Donald hold the United States flag or a hot dog in the distance if you wish.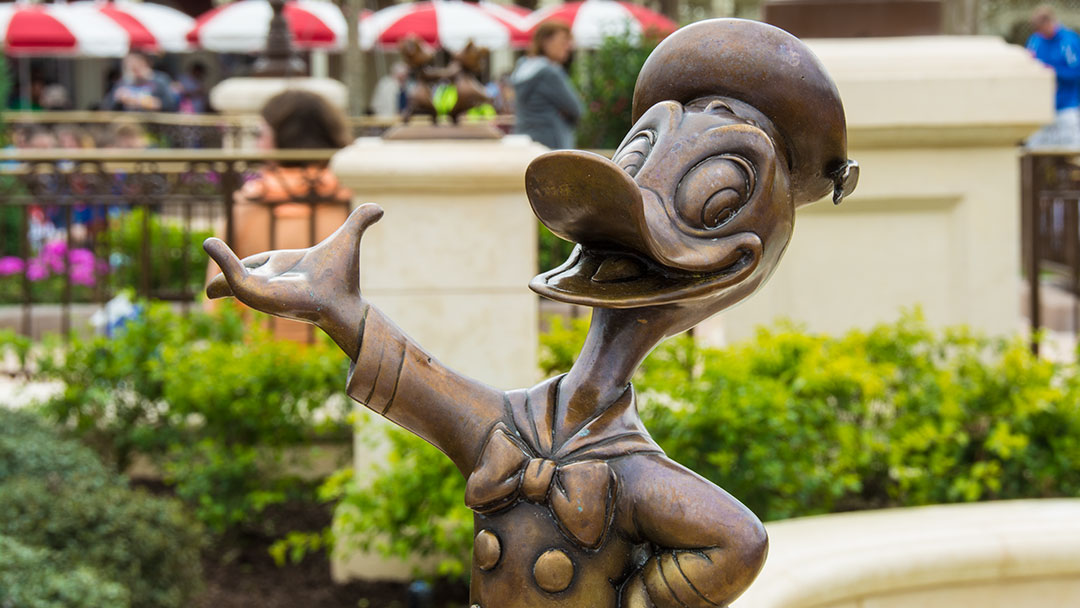 Goofy was in deep thought when I visited yesterday.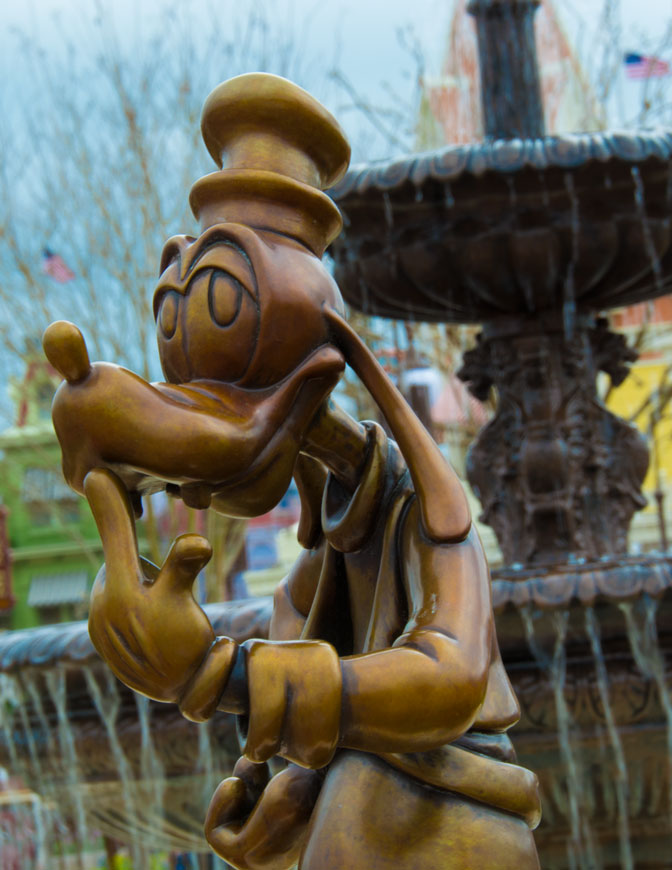 All the plants and bushes are new, so they will grow and mature in the next several months, which will fill in the fountain areas more fully.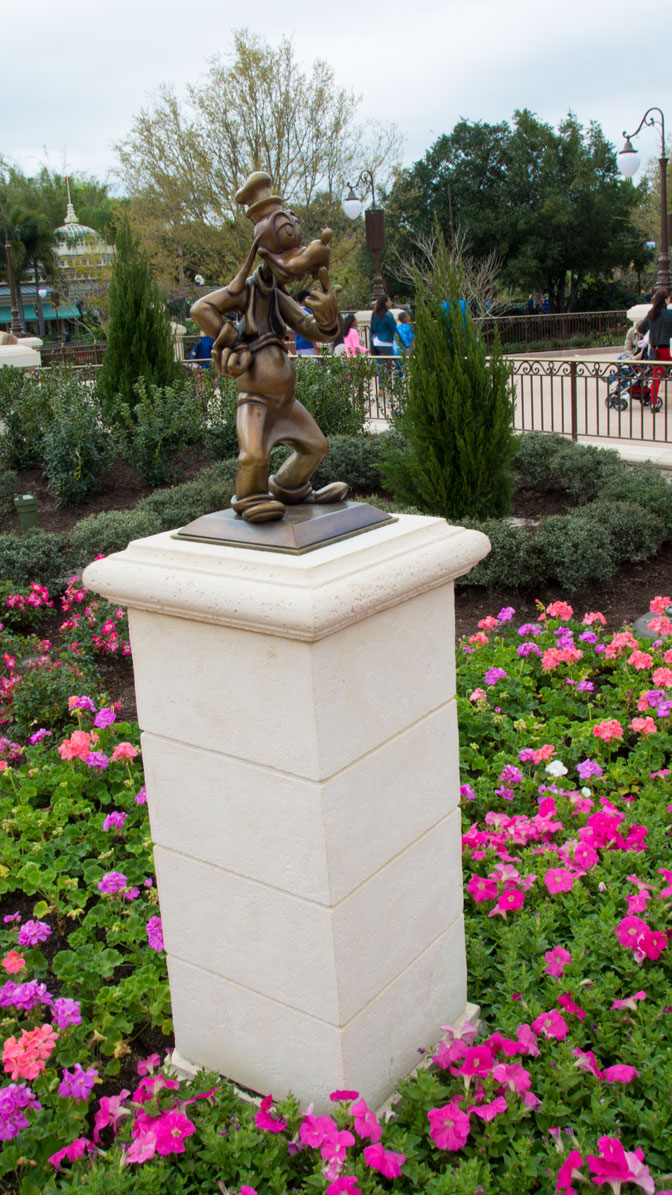 Dumbo and Timothy mouse look like they are ready to fly away to Fantasyland.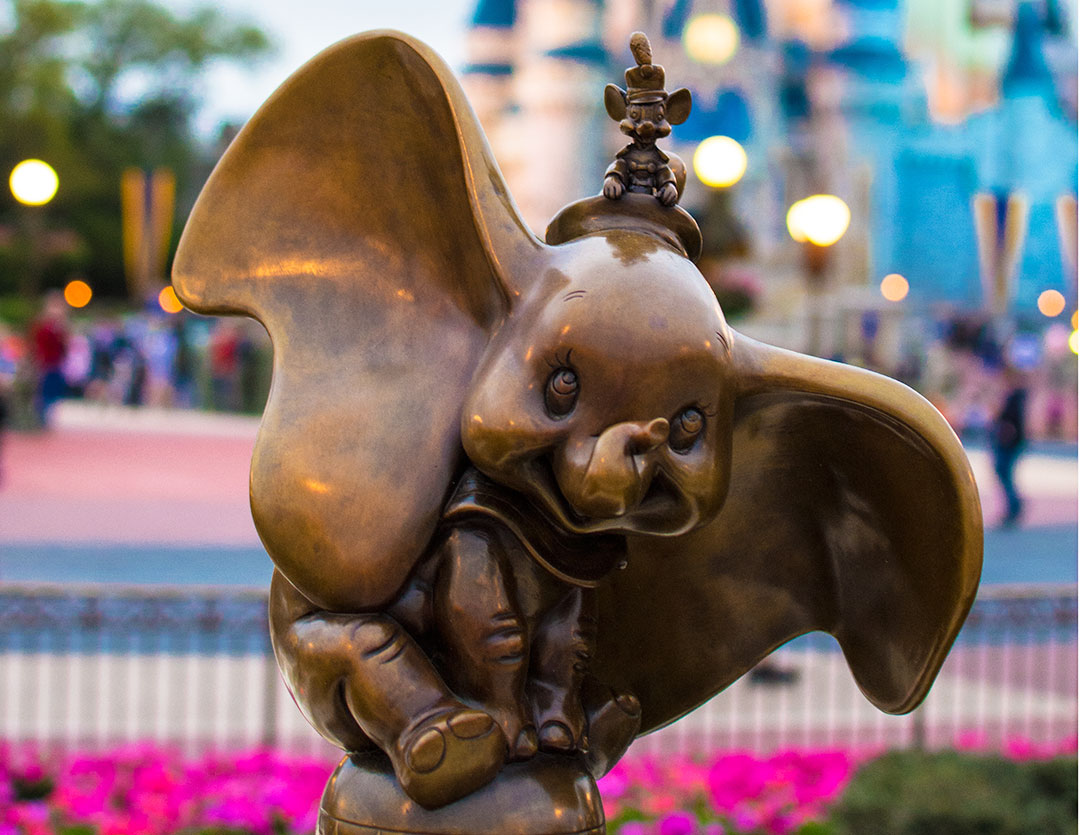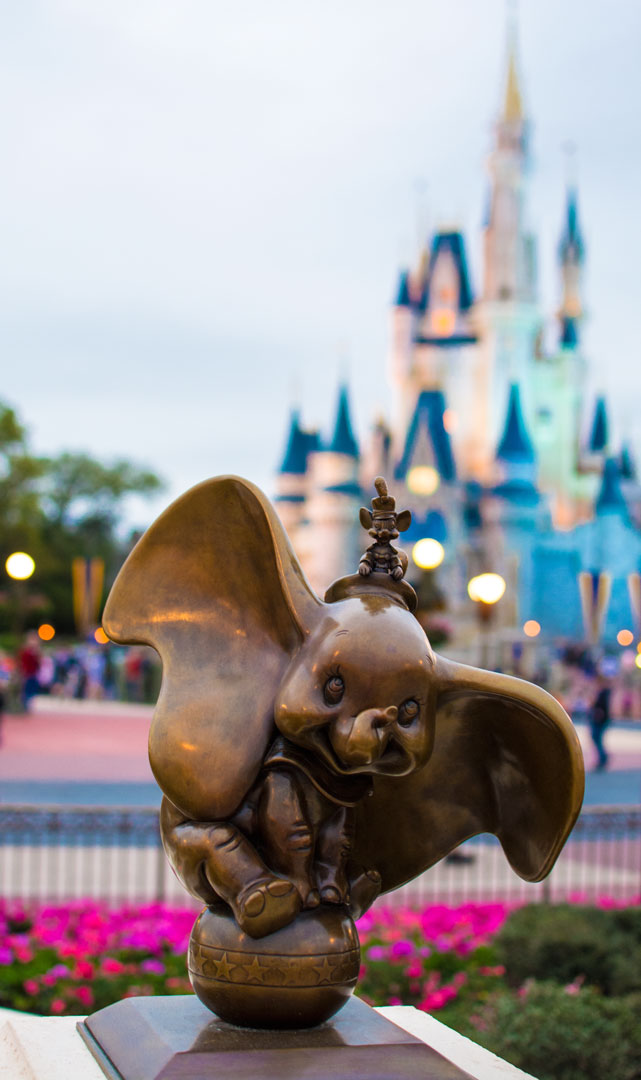 Minnie absolutely loves the new work.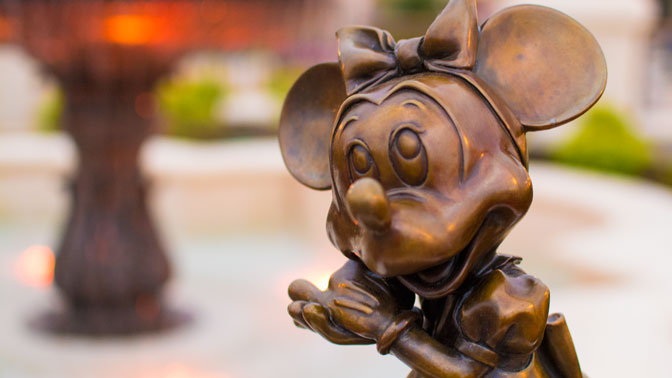 She said she likes the pink flowers.  We speak a special love language, in case you were wondering how I knew.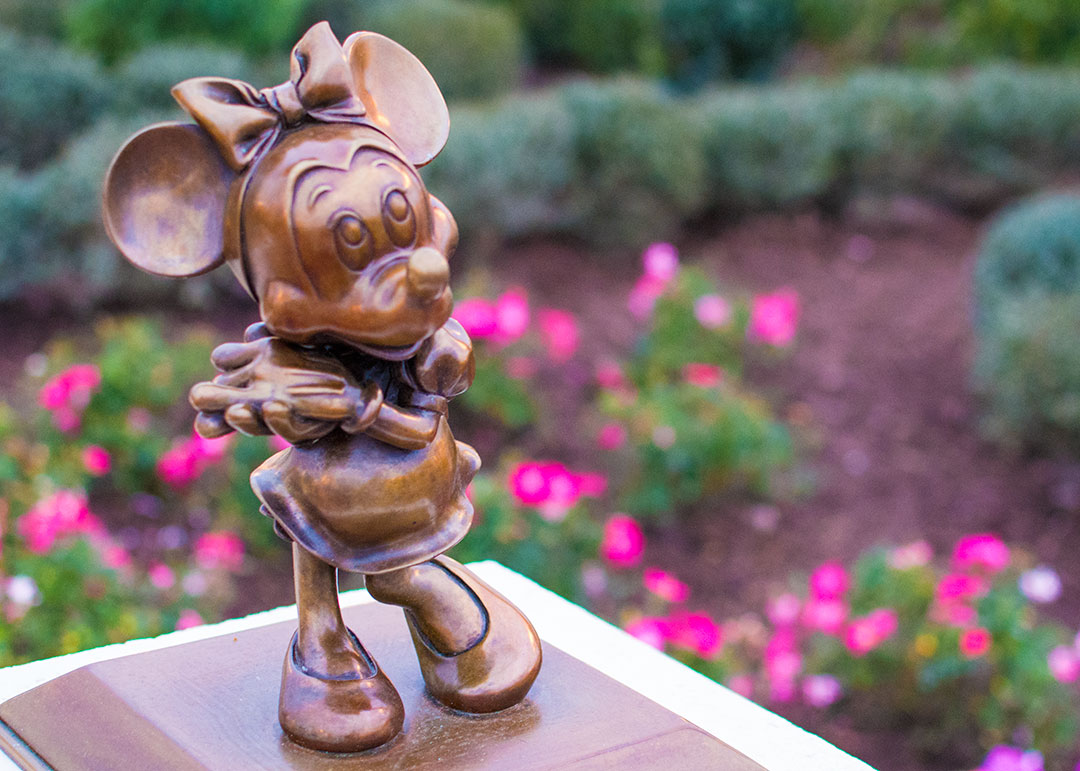 So much happiness in this place.  The people with hot dogs are happy and Pinocchio with Jiminy Cricket is happy.  I saw a lot of smiles in this place.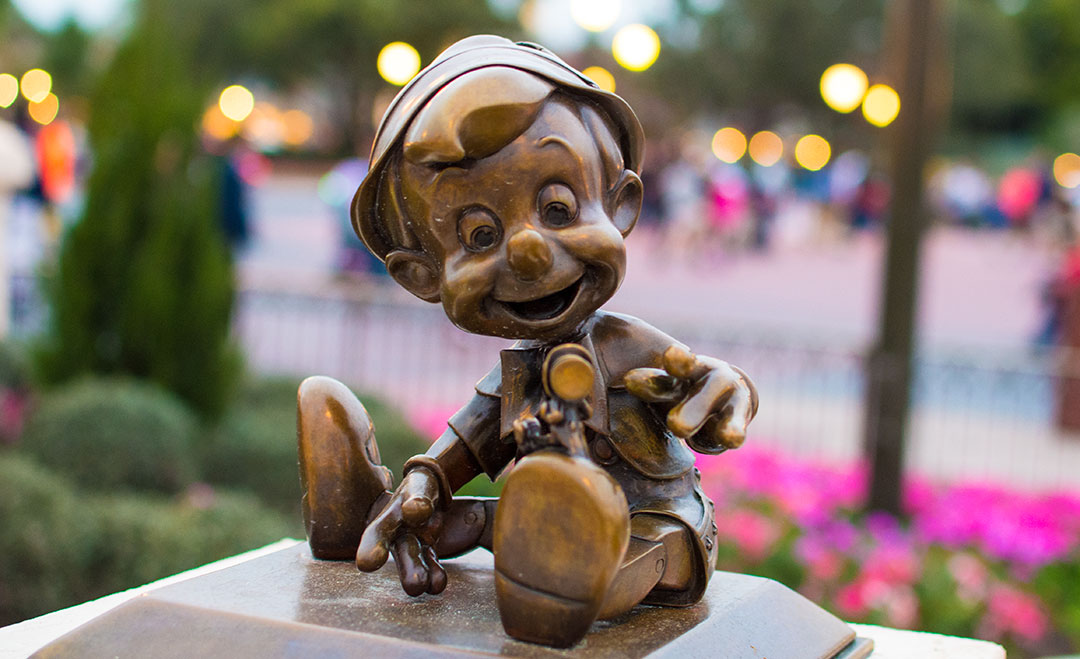 Pluto especially loves the ease in which he can get a quick drink of fresh water.  Tourists…please DON'T let little Junior jump over the small fence to play in the fountain!!!  It will cause Walt Disney World to build big ugly walls.  Just spray little junior down with some water, milk or soda or something and wave your park map at him.  If you can't find other options, take him to Casey Jr Splash and Soak and douse him with water and figure out how to keep the rental car seats dry later.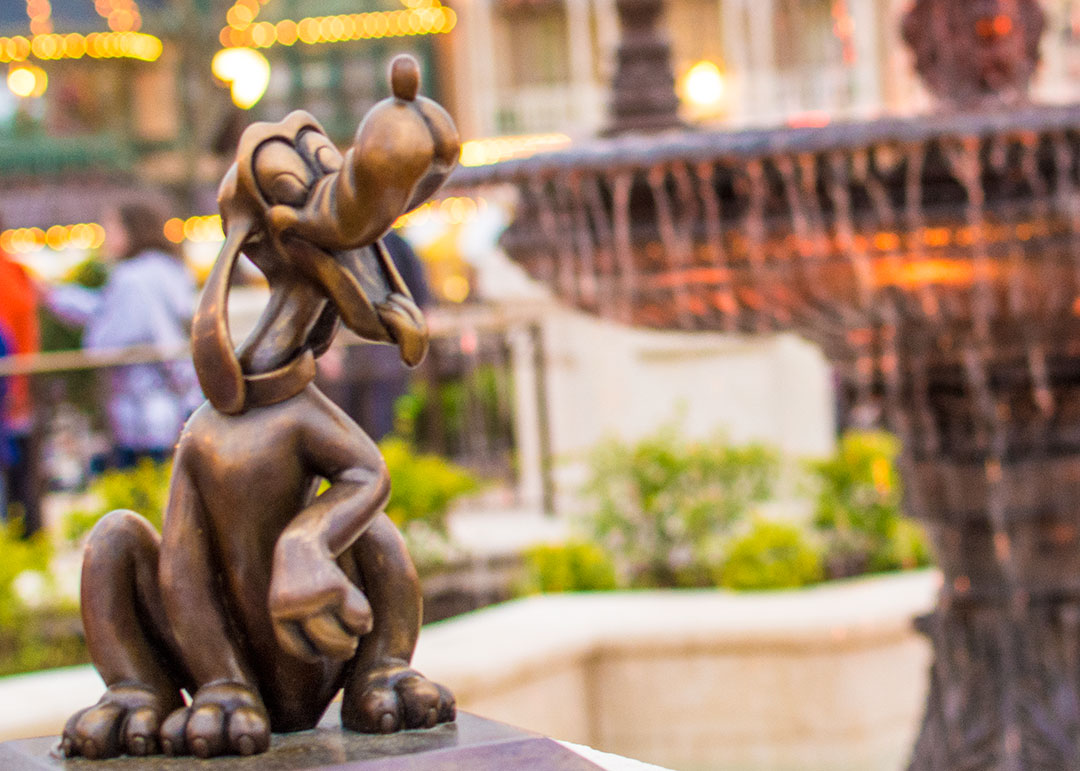 Here's a little more wide angle view of one side of the new area with the fountain and a couple of the characters on the side.  When using a 35mm fixed width lens, you'll have to stand on the street and let a bunch of people step into your photo about 15 times.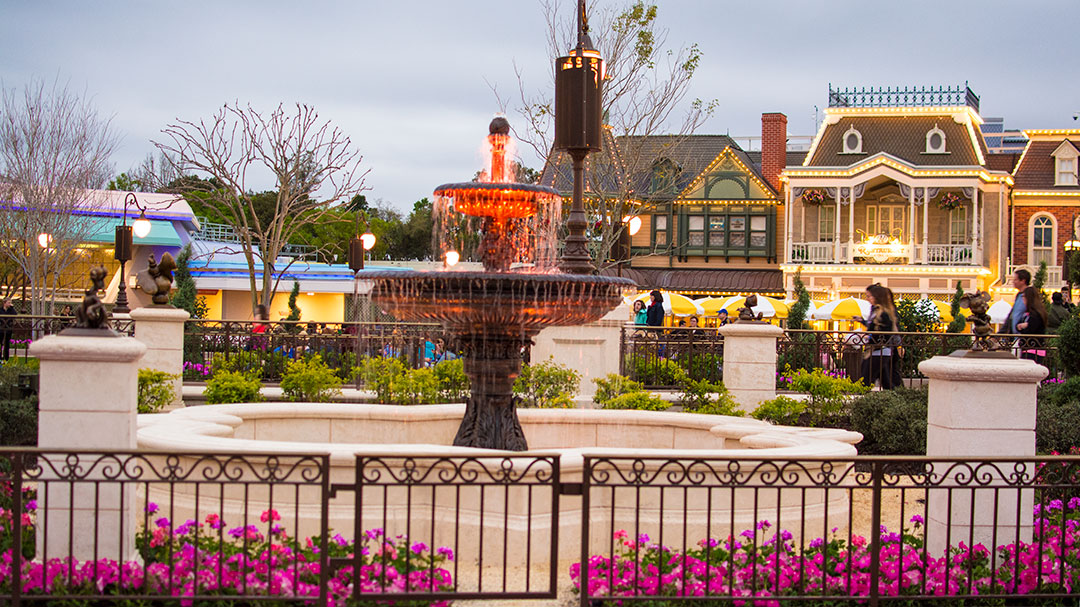 We'll finish up today's beautiful photo tour with a shot of a new fountain with Cindrella Castle behind.  I do this because I noticed the the crane was down for the evening!  I could Photoshop it out, but I didn't.  Instead I added a little lens flare to the top corner.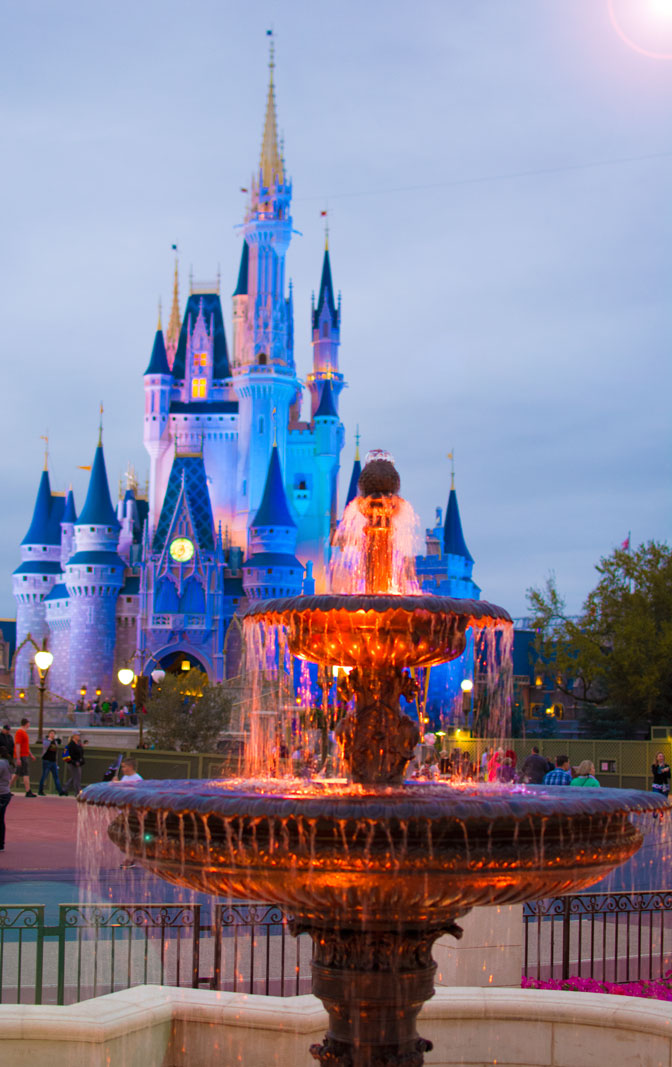 I hope you enjoyed the photos!  Feel free to pin them on Pinterest or share the page on Facebook.