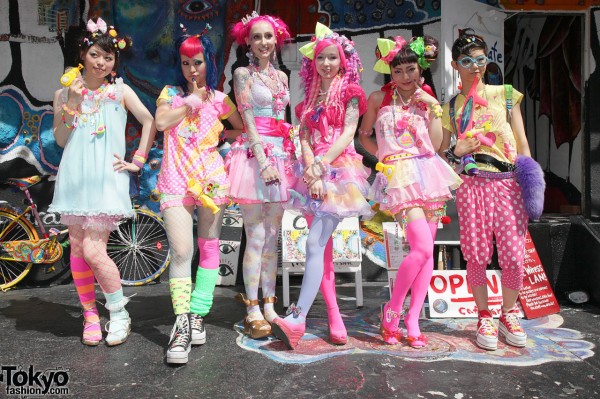 StitchKingdom has released the following information:
Walt Disney World has begun aggressively casting women for a new entertainment offering to take place at Epcot's Japan pavilion in its World Showcase. According to the casting notices, Disney is seeking to fulfill roles that celebrate Tokyo's Harajuku, a neighborhood known for attracting Japanese teens and young adults sporting unique fashions. Harajuku was popularized in the United States several years ago by 'Tragic Kingdom' alum Gwen Stefani, who popularized it in a song and accompanying music video and stage tour.
Disney's audition website now states:
Disney Creative Entertainment is seeking female performers for a new offering at the Walt Disney World® Resort, near Orlando, FL, celebrating the Tokyo neighborhood of Harajuku, known internationally as the center of Japanese youth culture and fashion.
Potential performers should be comfortable with fashion modeling, as well as posing and interacting with Disney Park guests while in costume. Knowledge of history and interest in Japanese culture and language is a plus.
Read more: Epcot to Introduce Streetmosphere Actors to Japan Pavilion – Stitch Kingdom