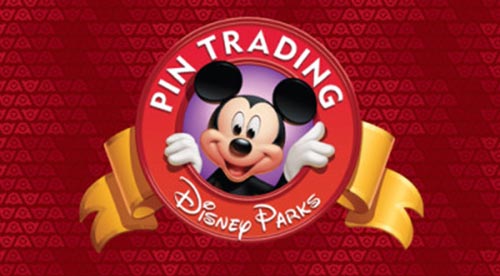 An announcement on the Disney Merchandise Blog brings to light the plans for Disney World to begin charging for pin / vinylmation trading nights that were normally offered free of charge.
On February 27, 2015 you'll be required to register in advance and pay a $10 fee!  These nights used to cost attendees nothing.  So, now you'll be charged to purchase these "collectible" items AND charged to trade them at these events.  You'll still be allowed to trade with others inside the parks and of course you can trade online at your will.
Here's the content from the above link:
Disney Trading Night at the Walt Disney World® Resort
February 27
Vera Cruz A, Disney's Coronado Springs® Resort
We have been listening to your feedback and this year, we plan to host several Disney-sponsored trading opportunities at the Disneyland Resort and Walt Disney World Resort. These events, which will include a nominal registration fee, will give attendees plenty of opportunities to trade with other pin traders.
So if you are you looking to meet avid and novice traders, make friends, or share stories about your collections, then trading night is the place for you! Disney Trading Night will take place February 27, 2015 from 6 – 9 p.m. at Vera Cruz A in Disney's Coronado Springs® Resort at the Walt Disney World® Resort. Reservations for the Trading Event are $10, per person. Limited to availability. No discount will be offered in conjunction with this package).
Here is the link to the article and the registration site.
Would you pay an extra fee to meet up with other traders in a specific event?