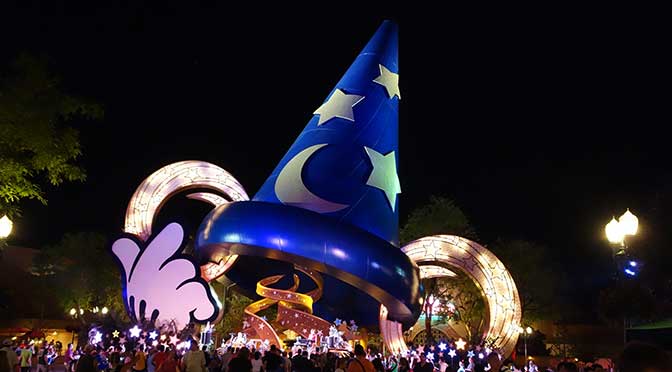 Just wanted to take a moment to say thank you to everyone who supported my website and subscribed to Character Locator in 2014! It was the best year so far for little ole KtP. I've tried to provide you with information that will assist you with your Disney World trip planning, especially from a character fan's perspective. 2015 will be a great year as I plan to add more great data and tools for you.
I like stats, so here's a few:
I began the blog in December 2011 with 21,357 views. I had suddenly lost my job and decided to use the blog to help others and relieve some stress that I was feeling from the job search.
2012 saw a total of 588,670 views. It was an average of about 49,000 per month. In the summer of 2012 we launched our first version of Character Locator, which was for Android users only.
2013 saw a total of 2,319,003 views. That's over 193,000 views per month. We redesigned the Character Locator app to increase functionality and added event character schedules, park hours, show schedules, ride information, and menus.  If it has a schedule in the 4 parks, it's in the app!
2014 was another year of tremendous growth with 3,379,921 views.  That's over 281,000 views per month.  In 2014 I added my own character loving Touring Plans (I'll be revising them and adding Hollywood Studios soon), added the Crowd Calendars, created my own custom park maps, moved the website to self-hosted (major headache that took two months, but allows me more flexibility), added my Best Weeks to travel chart.  I even got to travel to Disneyland Paris with my top notch guide EuroRob.
In 2015 I plan to add more information to the website and we'll create editable Touring Plans for Character Locator.   I plan to add more helpful information including full Attraction information with wait time histories and video.  I'm sure there's other crazy things rattling around in my head too.
A final farewell to attractions that died in 2014:
American Idol
American Film Institute
Bullseye
Camp Minnie Mickey
Cinderella's Holiday Wish
Club 626 Dance Party
Fairies other than Tinker Bell
Fastpass – original paper version
Hyperspace Hoopla
Legend of Captain Jack Sparrow
Maelstrom
Mickey's Jammin Jungle Parade
Mo'Rockin
Off Kilter
Push the talking Trashcan
R2-MK
Secret Agent Oso
Spirit of America Fife and Drum Corps
Storybook Circus Giggle Gang
Storyteller – China "The Monkey King"
Storyteller – Mexico "The Three Kings"
Studio Backlot Tour
Swim with sharks at Typhoon Lagoon
Villains – most meets eliminated at MNSSHP
World Showcase Players
Wowzer the Clown
Wreck-it Ralph and Vanellope
Ziti Sisters