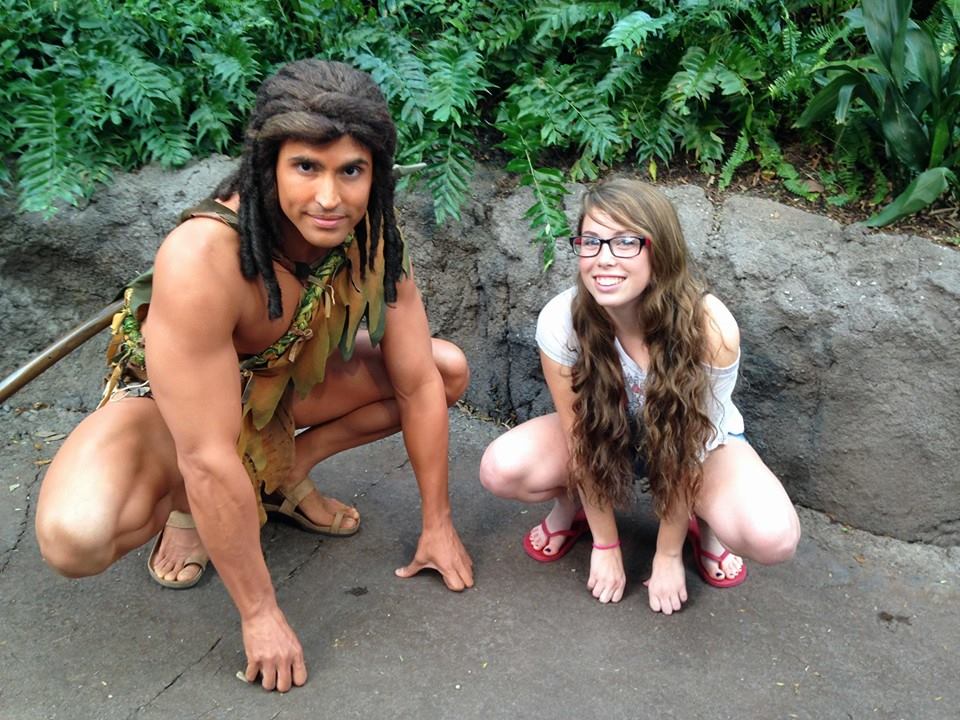 Jordyn and I headed out to meet Tarzan at Disney's Animal Kingdom on his first day out Sunday, December 7, 2014.  We slept in and found his schedule fit ours best at 1:50pm.  We arrived 15 minutes early and we were first in line for that meet.  If you're unsure where Tarzan and Pocahontas are currently located, you can find them on my Animal Kingdom Character Map.   You can always find anything that has a schedule on Character Locator as well.  Jordyn enjoyed learning to call Gorillas and practicing her Tarzan call.  I'll have video of it later.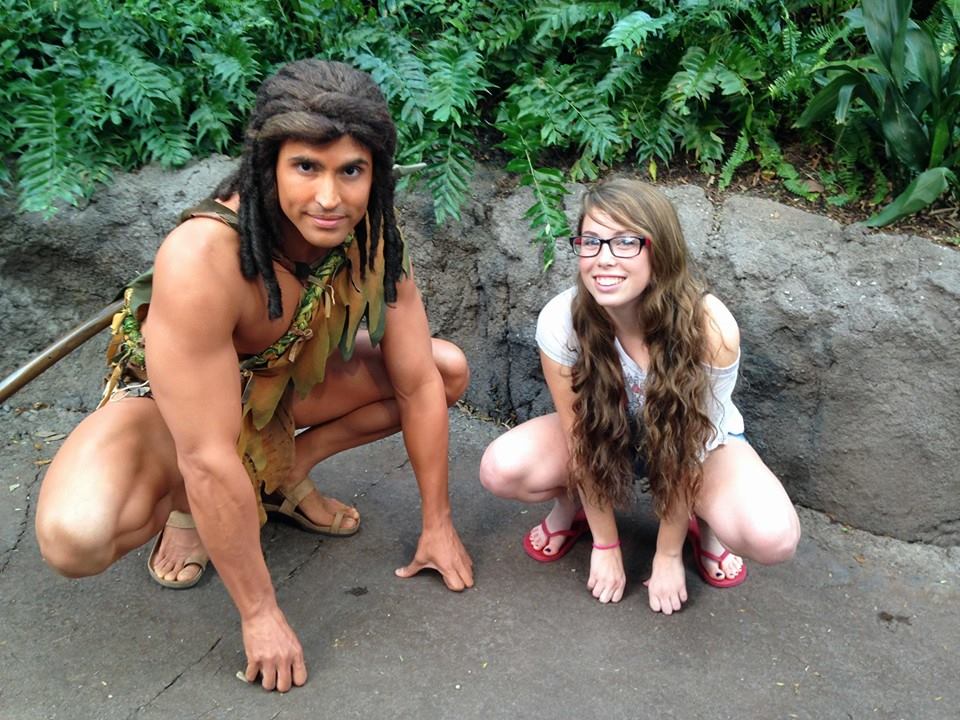 We then went to visit Pocahontas at the Discovery Island Boat Landing.  They themed the location well with corn, a canoe and such.  Pocahontas was impressed with Jordyn's long hair and showed us around the place Pocahontas was visiting.
The wait here was rather odd.  They held us at the top of the landing area and we waited on Pocahontas to return from break before being guided down to the meet area.  They flipped the entrance and exit areas for this meet.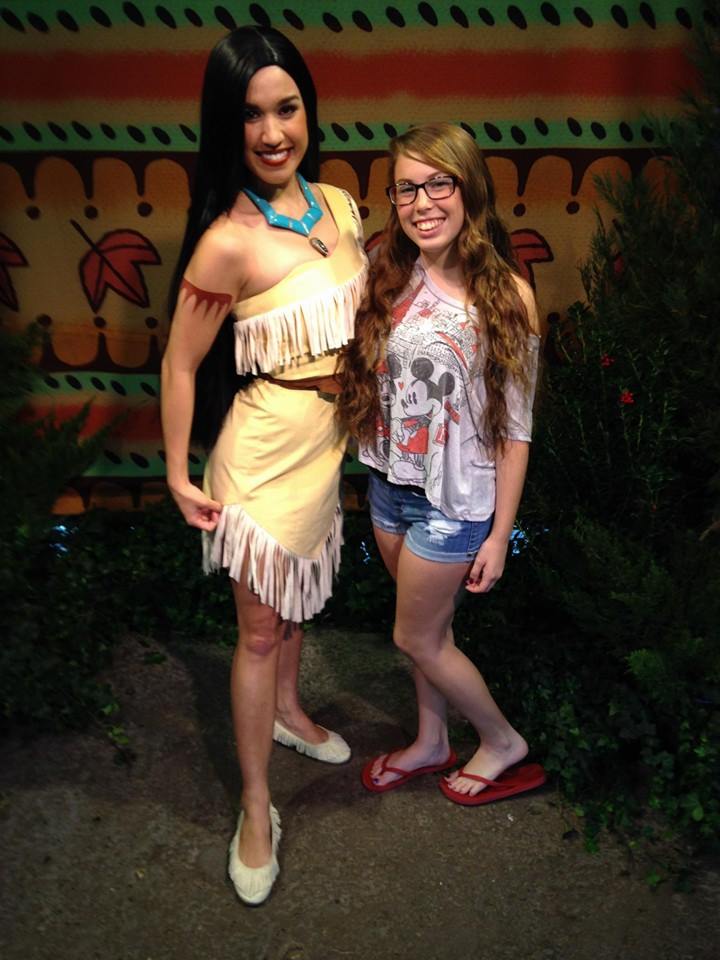 Cast Members are saying that Tarzan is supposed to stay through January 3.  Daisy Duck is supposed to return somewhere in Animal Kingdom  December 20th through December 31st.  She continues to serve breakfast and lunch at Tusker House.  It's all kind of confusing really.  The photo below was taken last week at the same location when Daisy was out wearing her Christmas outfit.