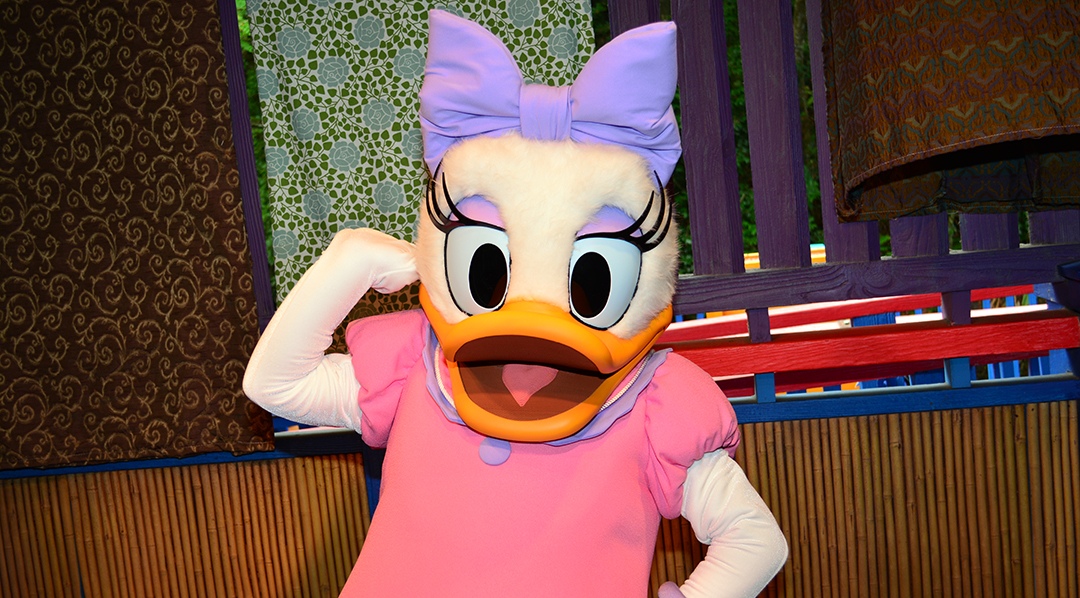 EDIT:  Daisy disappears from the Animal Kingdom's schedule at Discovery Island Boat Landing tomorrow, December 7, 2014.  Rumors are pointing toward Tarzan coming to Animal Kingdom for regular meets.  There's no public listing for this change, but it seems likely that a change (for the positive) is taking place.
Daisy will leave.
Pocahontas will move to Discovery Island Landing
Tarzan will move to Pocahontas' location
DAISY WILL continue to meet at Tusker House for character meals.
Rumor source:  @dcharacternews