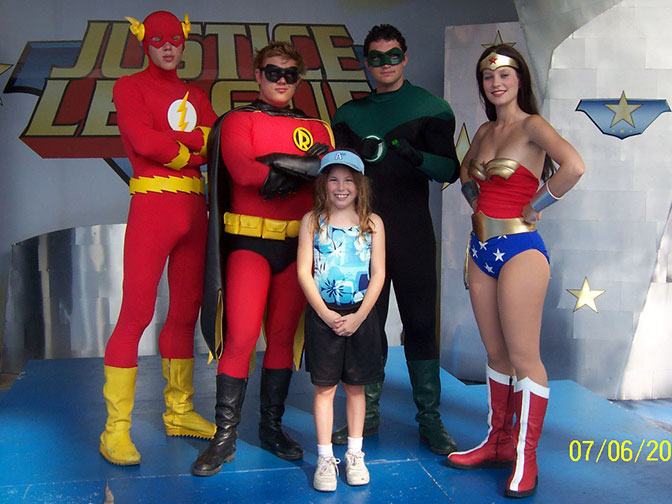 Over the years we've been fortunate enough to visit a wide variety of theme parks.  Disney parks are our first love in theme park visits, but we enjoy the thrill rides that other parks afford us.  Six Flags parks are widely known for their thrills, but many guests don't take advantage of the opportunity to interact with some fun characters.
The characters that Six Flags offers with the Looney Tunes and DC Comics characters really bring back a portion of my childhood.  All the Saturday morning fun of Bugs Bunny and Wile E Coyote with the Road Runner and my first super heroes were Batman, Superman and Wonder Wonder.  I even owned many of their comic books.
I thought it might be fun to add these character photos to my site, so you can share the joy that my family and I experienced in meeting these characters, most with no waiting and all!
My little girl isn't in the photos because she was too little to enjoy Six Flags parks at these times.  We visited Six Flags Magic Mountain too and met the characters there, but the memory card disappeared.  I think Debbie will get her chance for some Six Flags character love pretty soon ;)
Have you enjoyed meeting characters in a variety of theme parks?  Share your experiences below and you can even email them to me and I might post them for you!