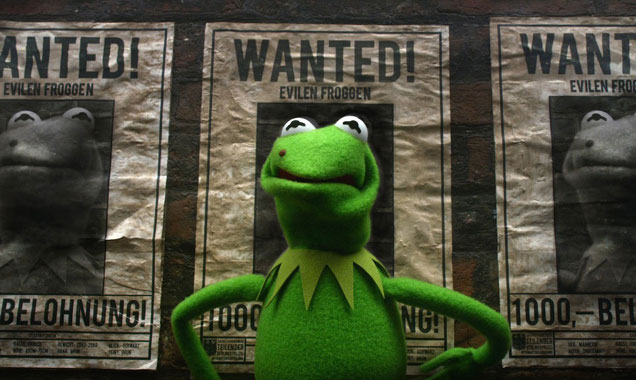 From the Disney Parks blog today:
This just in! We've learned that none other than "Number One Criminal" and "World's Most Dangerous Frog," Constantine, will also be showing up for "Villains Unleashed"! Constantine, last seen plotting the robbery of the century in Disney's "Muppets Most Wanted," bears a striking resemblance to Kermit the Frog. This evil doppelganger is often up to no good, although according to him, "It's not easy being mean."

Constantine will be appearing exclusively during "Villains Unleashed," August 23 at Disney's Hollywood Studios. Look for him during the event, inside the Stage One Company Store location near Muppet*Vision 3D. Of course, you can also see him in "Muppets Most Wanted," now available on Blu-ray Combo Pack and Digital HD.
"Villains Unleashed" is shaping up to be one hot ticket! Admission to this special event is $67 plus tax ($62 plus tax for children 3-9). Tickets are limited, so get yours before they're gone!