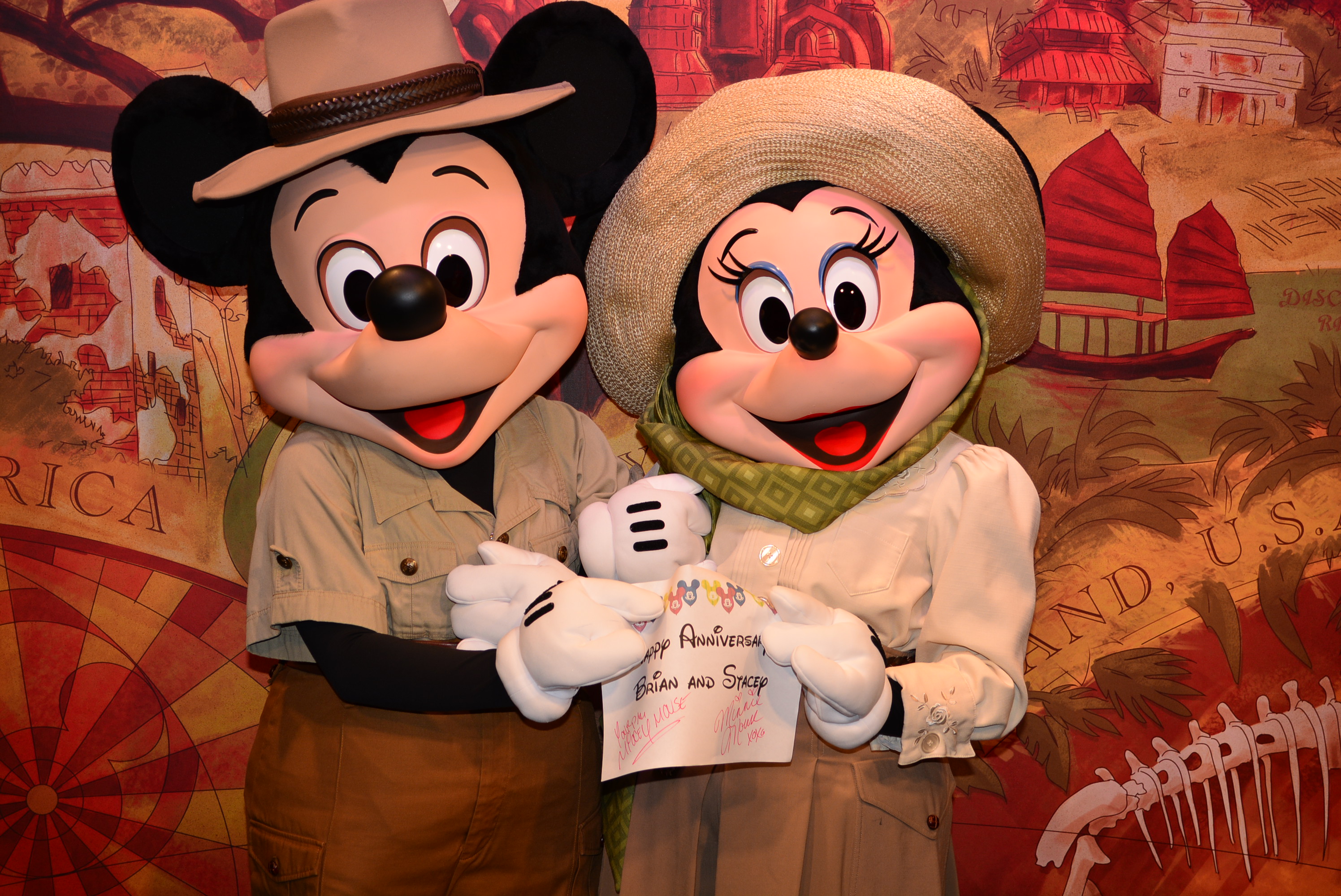 The Cast Members at Walt Disney World are well trained to provide guests with quality service with a gentle smile.  In addition to their normal responsibities that may vary from keeping lines organized, operating rides, escorting characters or cleaning the park, the Cast Members are often given the opportunity to "Make magic."  Making magic means that the Cast Member goes out of their way to make a special moment for a guest.  It could be replacing an ice cream cone that fell to the ground, helping a guest that experiencing difficulties or giving a simple gift to a guest.  My little girl once experienced this type of magic after she met 71 characters in a single day.  We asked the CM if he could make her a special button and he came out with a big stuffed Pluto!
Recently, Chad Rouch's daughter, a friend of the blog's (FOB), got to spend the entire Character Palooza set being escorted by Belle.
Well, occasionally, I get the opportunity to make a little magic.  Some people have gone out of their way to extend their support to me and this blog.  They have purchased t-shirts, bought the app and shared my content on their Facebook accounts.  Among these friends are Brian and Stacey.  Today is Brian and Stacey's 14th wedding anniversary and Brian had a bad car accident back in December, so I felt he could use a little Disney magic!
As I've mentioned previously, I work nights.  I work 10 hour shifts 4 days a week, so I usually only get in the park Thursday through Saturday at best.  Well, my daughter and I wanted to create a little magic, so we headed over to the Animal Kingdom theme park and asked Mickey and Minnie to wish Brian and Stacey a happy Anniversary.   The park closed at 5:00pm and the Times Guide states that Mickey and Minnie close their meet at 4:30, but the Disney app says it closes at 5:00, but the Disney website says 4:30.  See the conundrum?  Well, the Mickey and Minnie meet did stay open until 5:00 PM today and we hoped we could just walk right in.  It ended up being a 20 minute wait, but well worth it for this couple.
Have you had a chance to make magic for others at Walt Disney World?