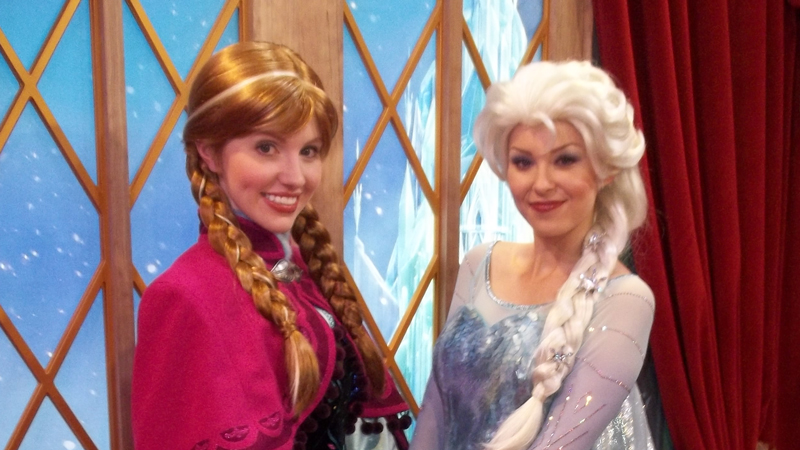 UPDATE:  The Frozen girls returned to the lame 11:00am start time on Sunday, February 16, 2014.  I'll go check this out later in the week, but people are stating that it's a minimum 4 hour wait.
I recently posted that many guests were having great success in meeting Anna and Elsa later in the afternoon.   Some people tried it out and found the wait to be significantly less.  Recently a few people found that Disney's website was listing Anna/Elsa meet and greet moving to a 9:00 am to 6:00 pm schedule beginning Sunday, February 9.
I was able to confirm that this is a test schedule that will allow Disney World to see if it improves the guest experience.  They have been beginning at 11:00 am, which meant that the line would easily be 3 to 4 hours long before the ladies even arrived to meet guests.  I recommended a couple of times that they look at doing a rope drop meet and Disney has responded, of course, it could have been the hundreds of complaints at guest relations.
So, beginning Sunday, February 9 I will again recommend that you visit the ladies at rope drop and do not visit on an Extra Magic Hour morning!