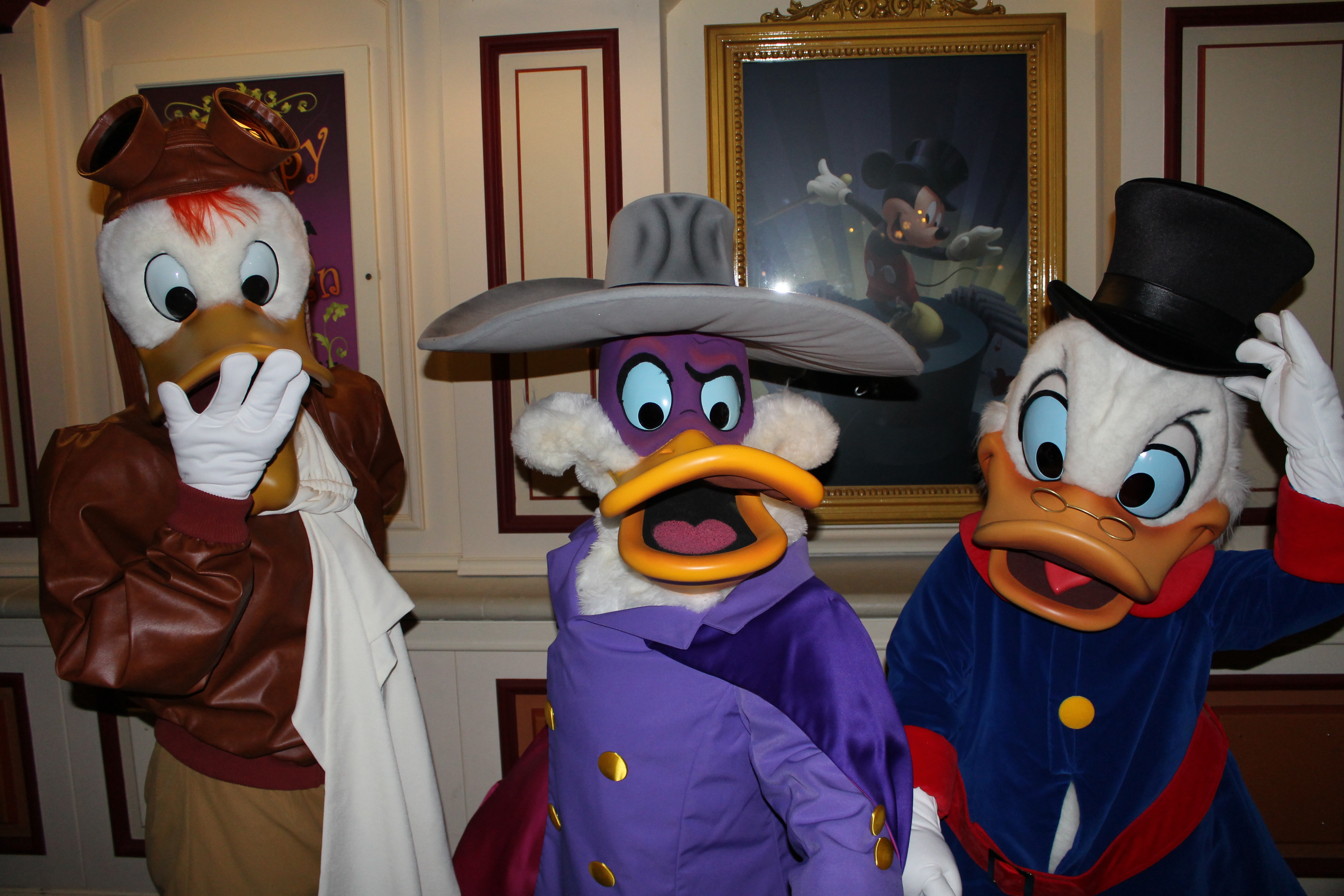 EuroRob had the opportunity to travel down to Disneyland Paris for Halloween night and their special Halloween Soiree event that brings out some amazing characters. He sent along some great photos for us to enjoy.  During the Halloween Party on October 31st 2013 many rare characters made their first appearance for the regular guests who attended the party.   Wouldn't it be great if Walt Disney World offered an event like this?
Click any image for a larger view!
Cheshire Cat, Mad Hatter and March Hare

The Cheshire Cat
The Chesire Cat was having a fun night and was smiling from ear to ear all night long.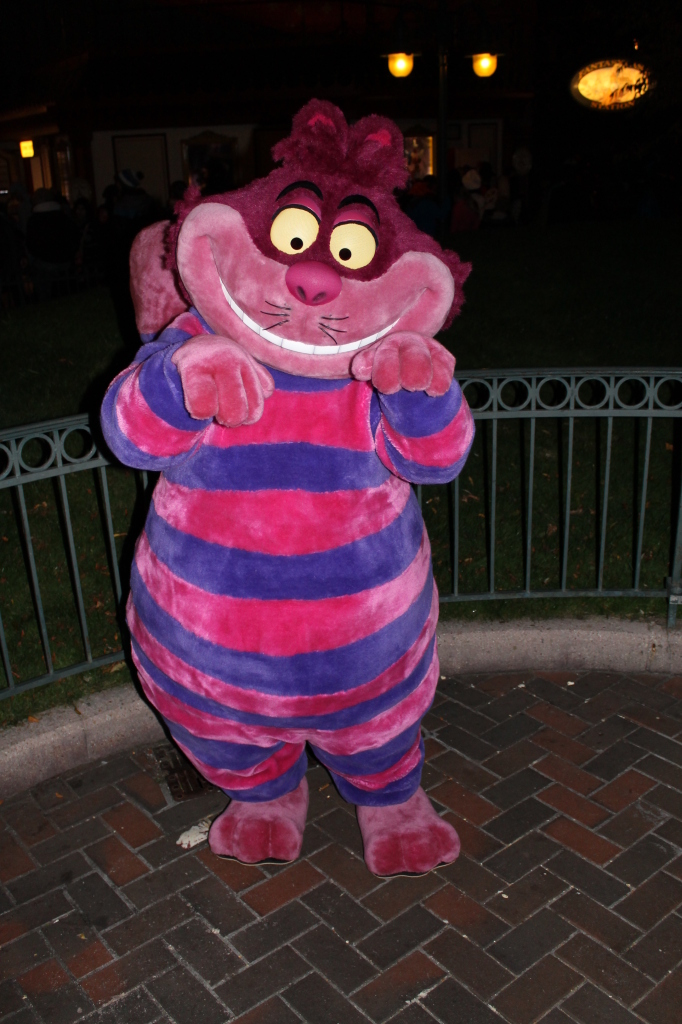 The March Hare
The March Hare was partying with guests during the night joined by the Mad Hatter and Cheshire Cat.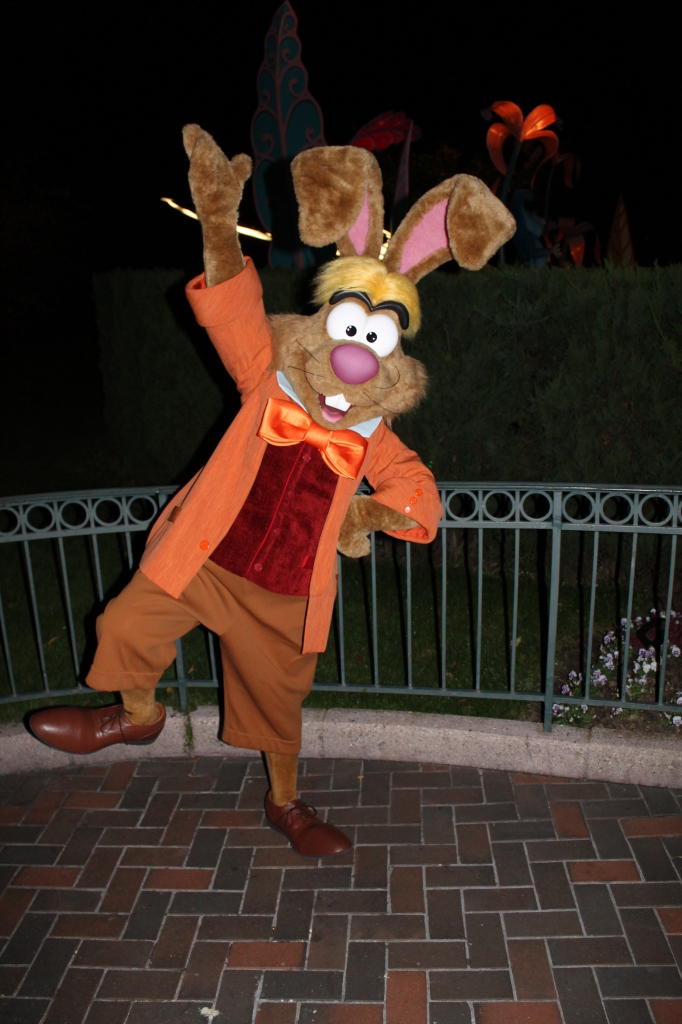 Yzma from the Emperor's New Groove
The lovely Yzma was one of the many villains during this special hard ticket event.  Many villains were being mobbed by fans and were pretty inaccessible during the party.  Fans in Disneyland Paris don't tend to form organized lines as they do in the States and it can become pretty chaotic.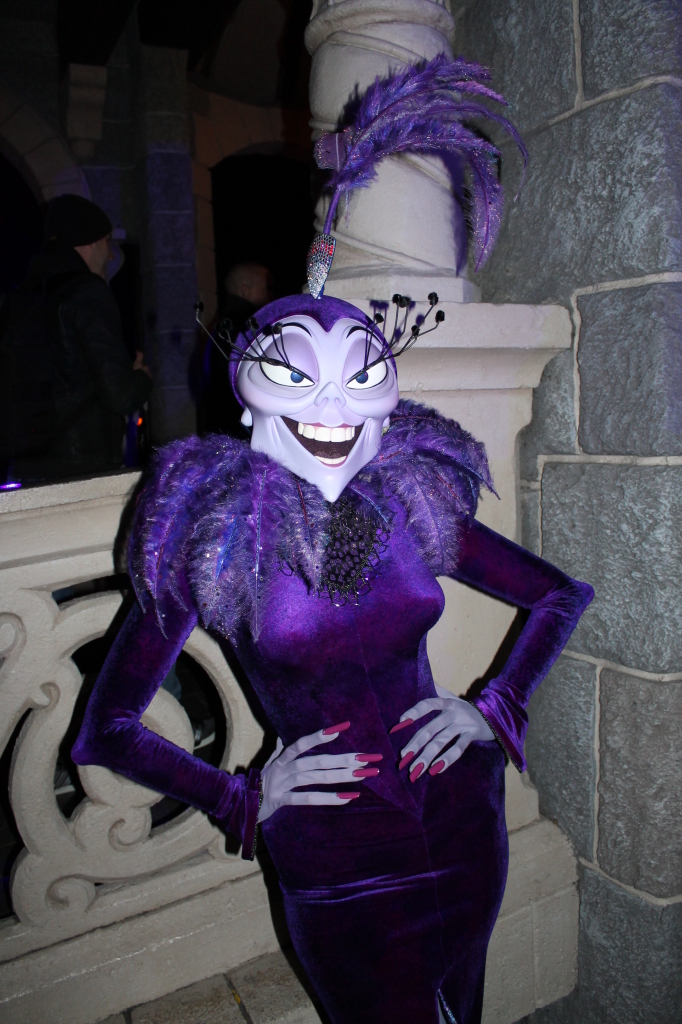 Kuzco
Kuzco joined Yzma in the revelry throughout the night.  Kuzco was also meeting guests but made sure he wasn't getting close to Yzma & Kronk as you will never know what tricks they will pull.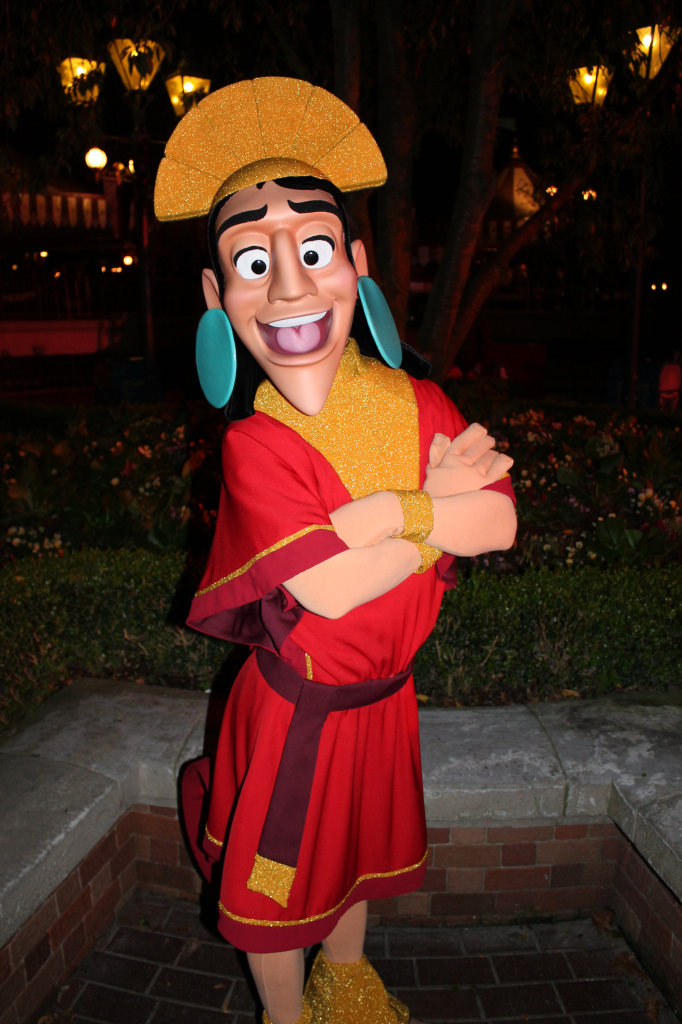 Kronk
Kronk was out, making sure that Yzma was staying safe, being by her side all night.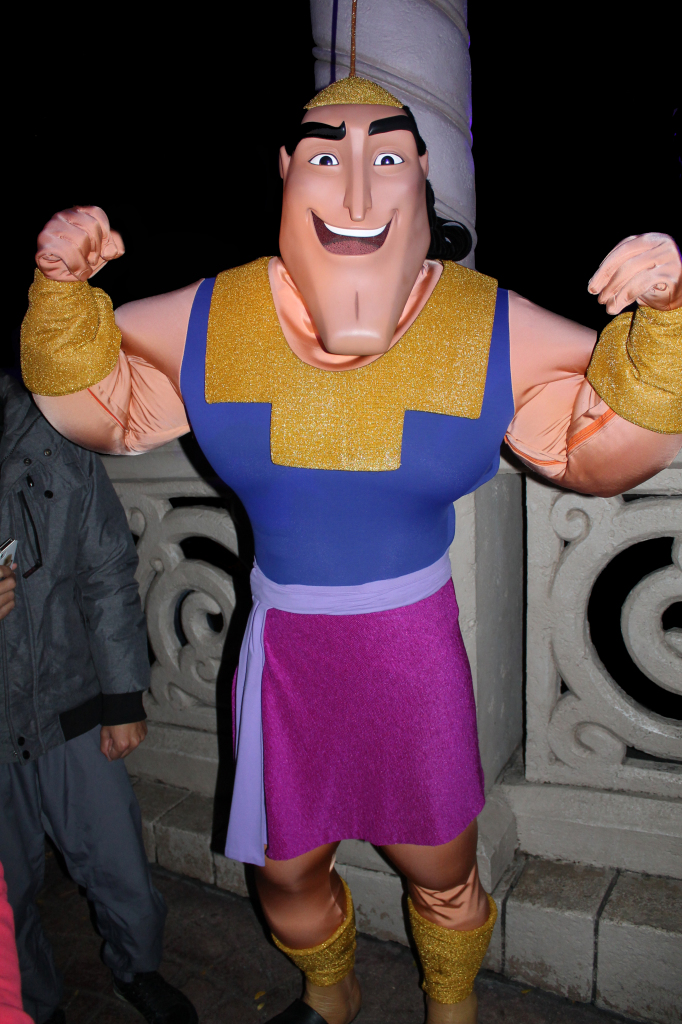 Launchpad McQuack, Darkwing Duck and Scrooge McDuck
The Ducks were joining forces to fight against all the villainy with Scrooge, Launchpad and Darkwing Duck representing Duck Town.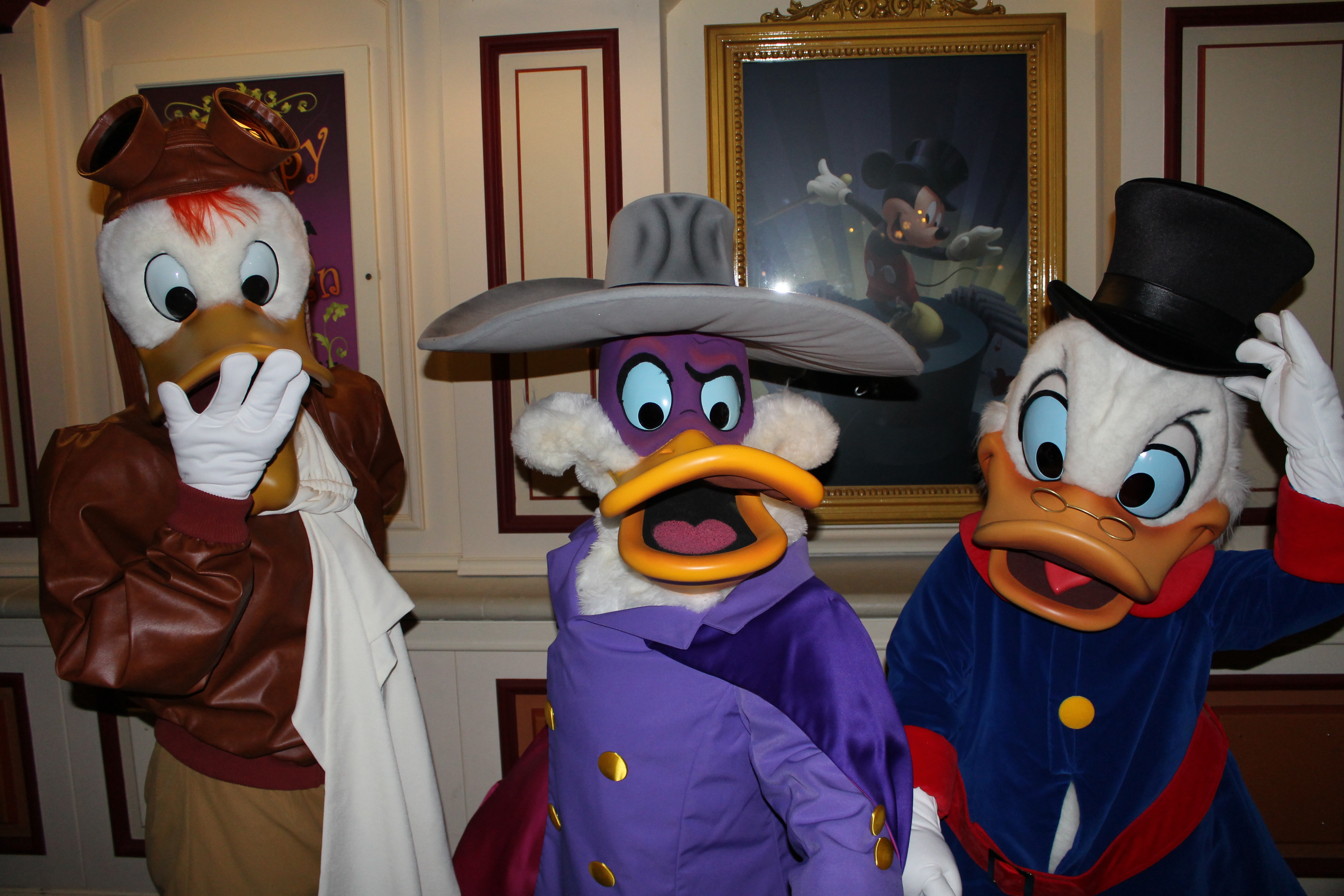 Launchpad McQuack
Launchpad was out searching for his plane, luckily he was willing to pose for photos while searching.  I think he found it around midnight and won't be seen again for quite some time.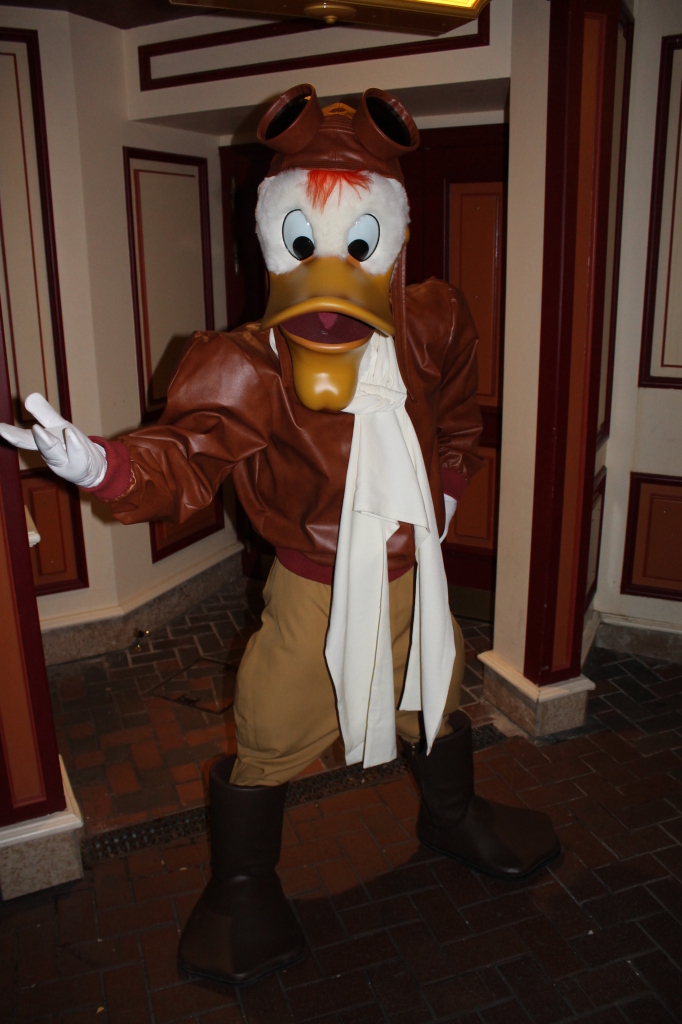 Darkwing Duck
Darkwing Duck was out making sure the crime levels were staying low all night long.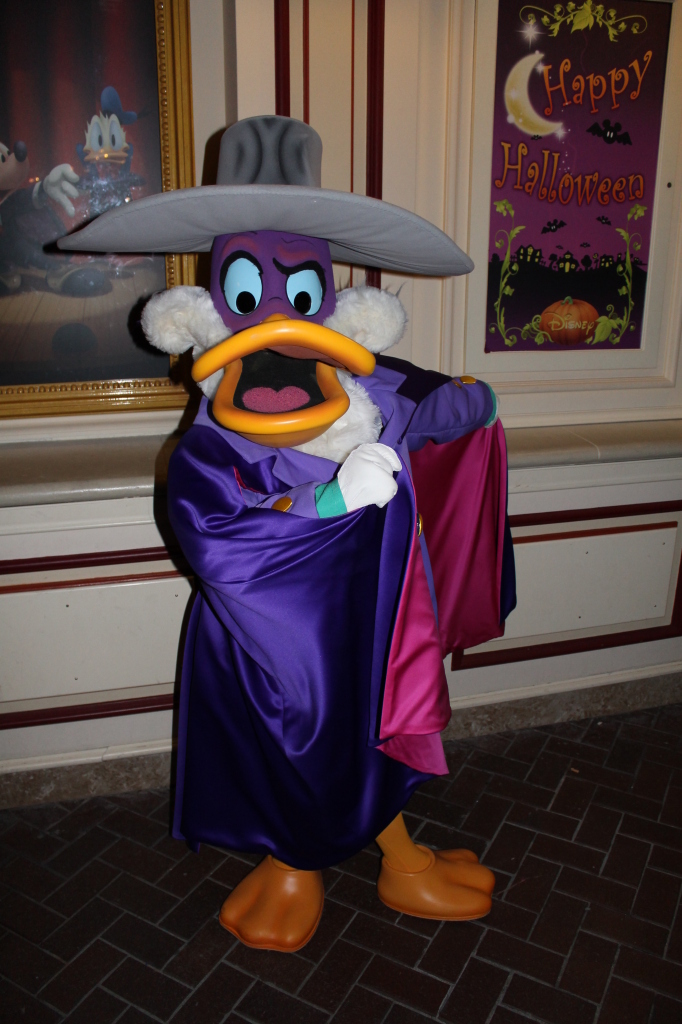 Toulouse, Berlioz and Marie
Here you see Marie, Toulouse and Berloiz.  They only met guests during Valentine's Day 2013, but returned again during this party.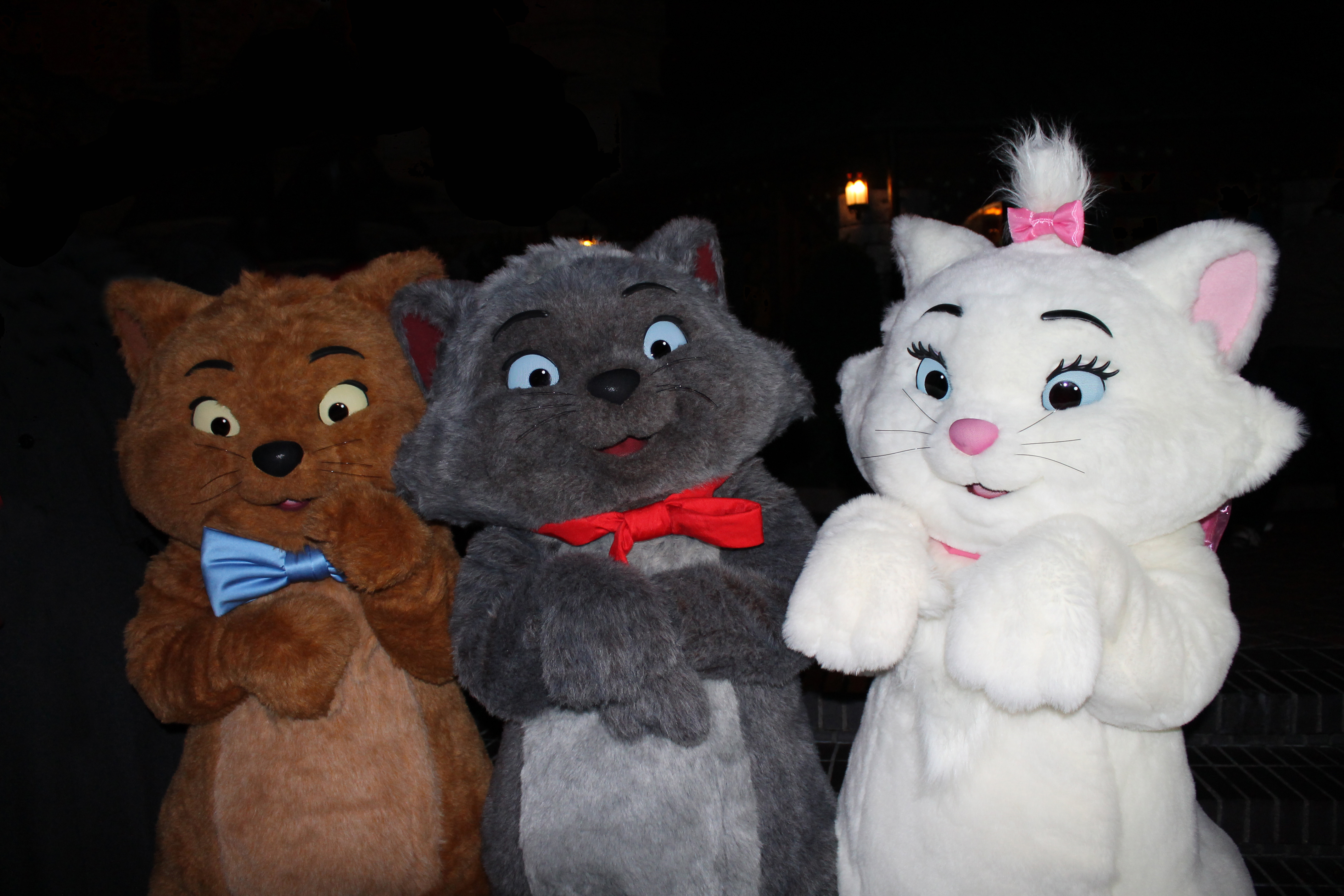 Hyenas from the Lion King
The Hyena's from The Lion King joined the party and met guests at the Castle Courtyard.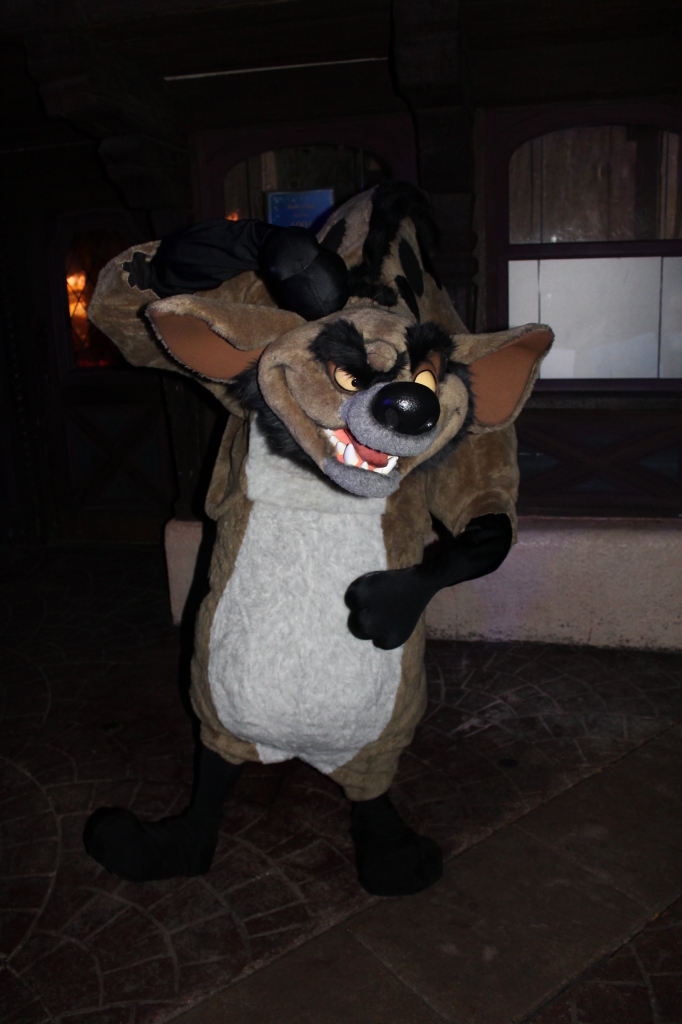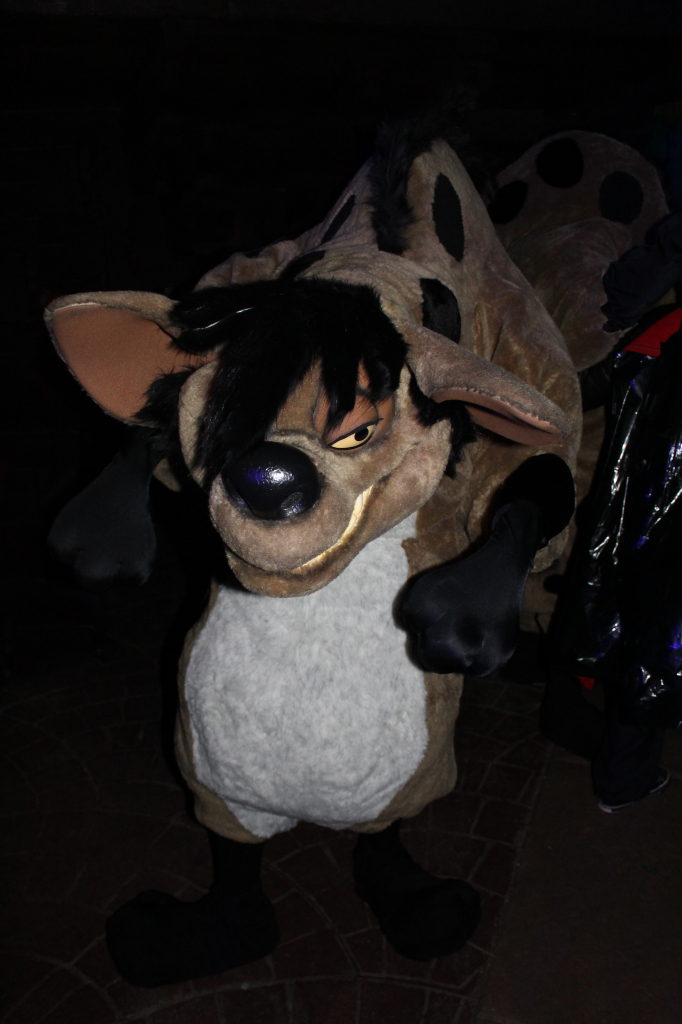 Pain and Panic from Hercules
Pain & Panic have been out during the Party before, but decided to meet guests again this year.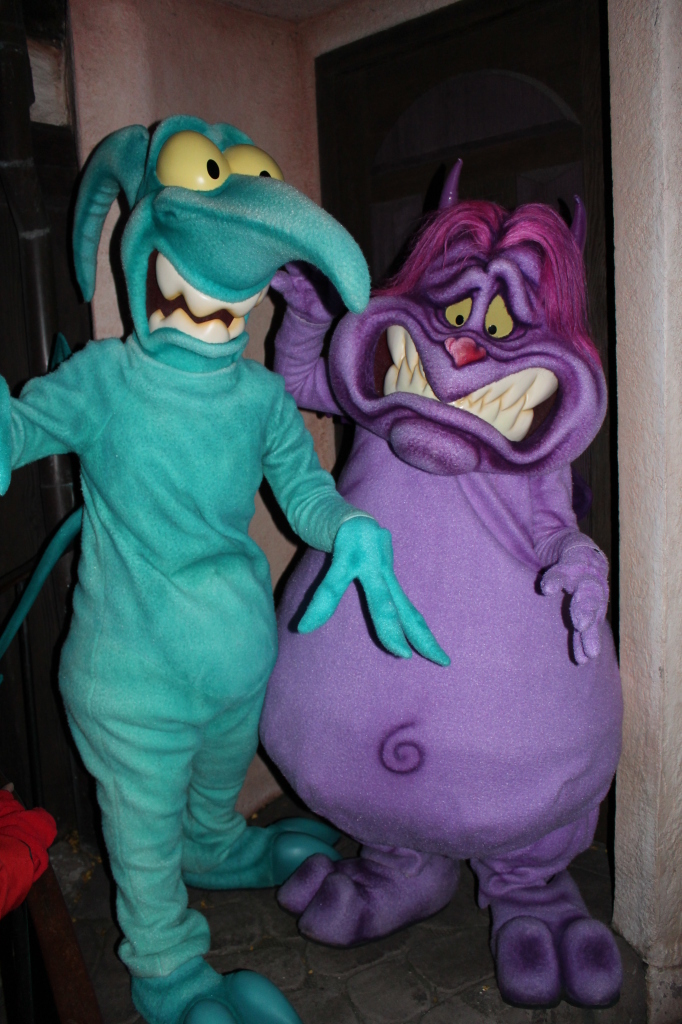 The Sultan from the movie Aladdin
The Sultan was meeting guests in Adventureland together with his lovely daughter Jasmine.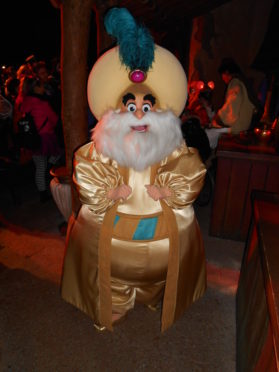 Russell, Carl and Dug from UP!
Carl, Russell & Dug decided to join into the fun and meet guests during the night.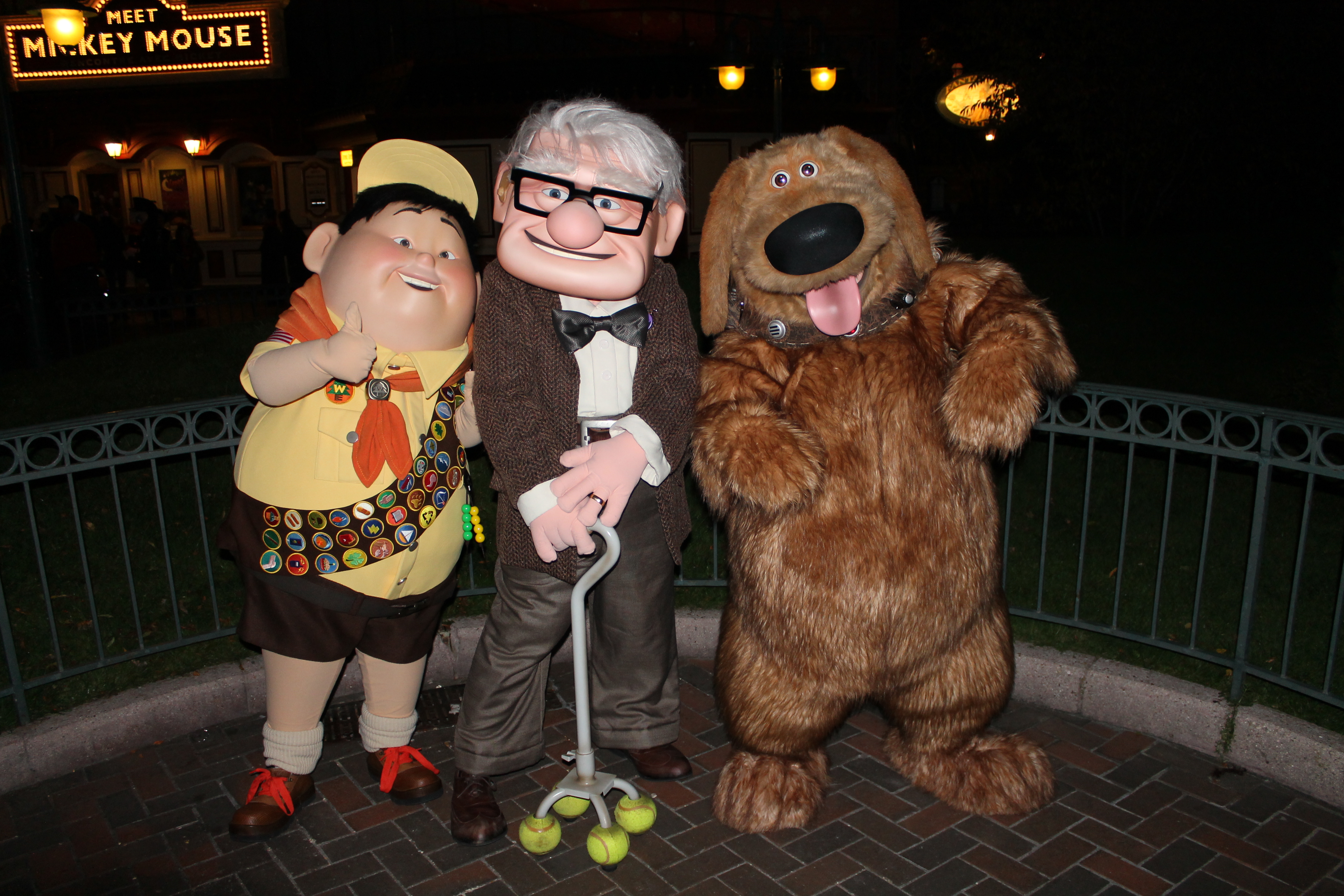 Carl was having a (tennis) ball during the party!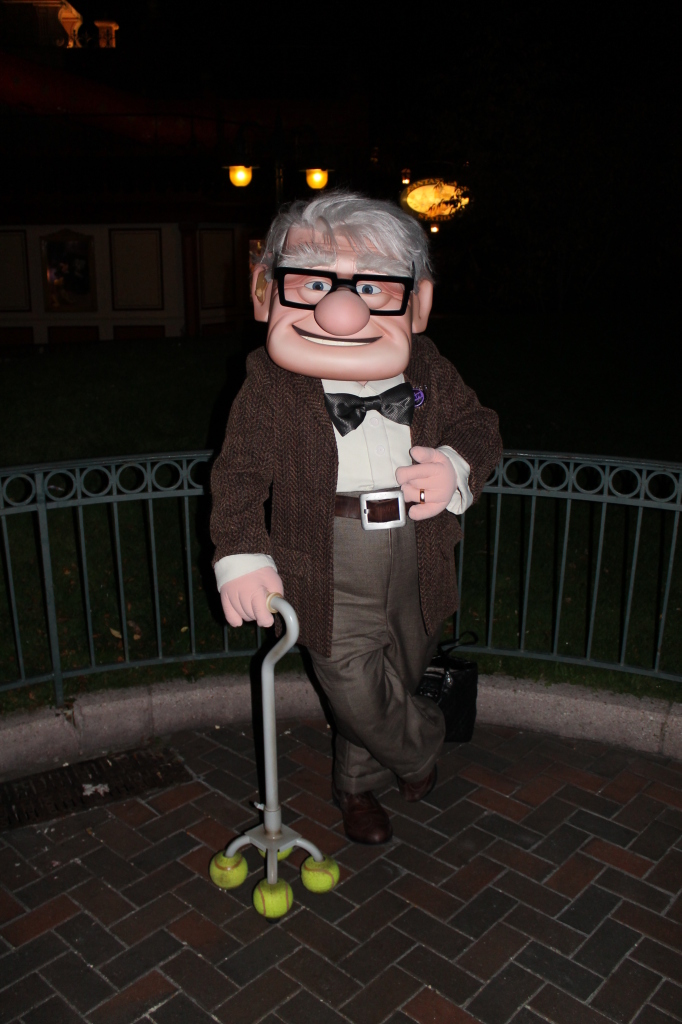 Jose Carioca, Panchito Pistoles and Gauchito
Jose, Panchito and Gauchito are always up for a great fiesta!  They were out meeting guests and bringing the South American feeling to the cold Paris Resort.  They were missing Donald. He was having fun elsewhere in the Park.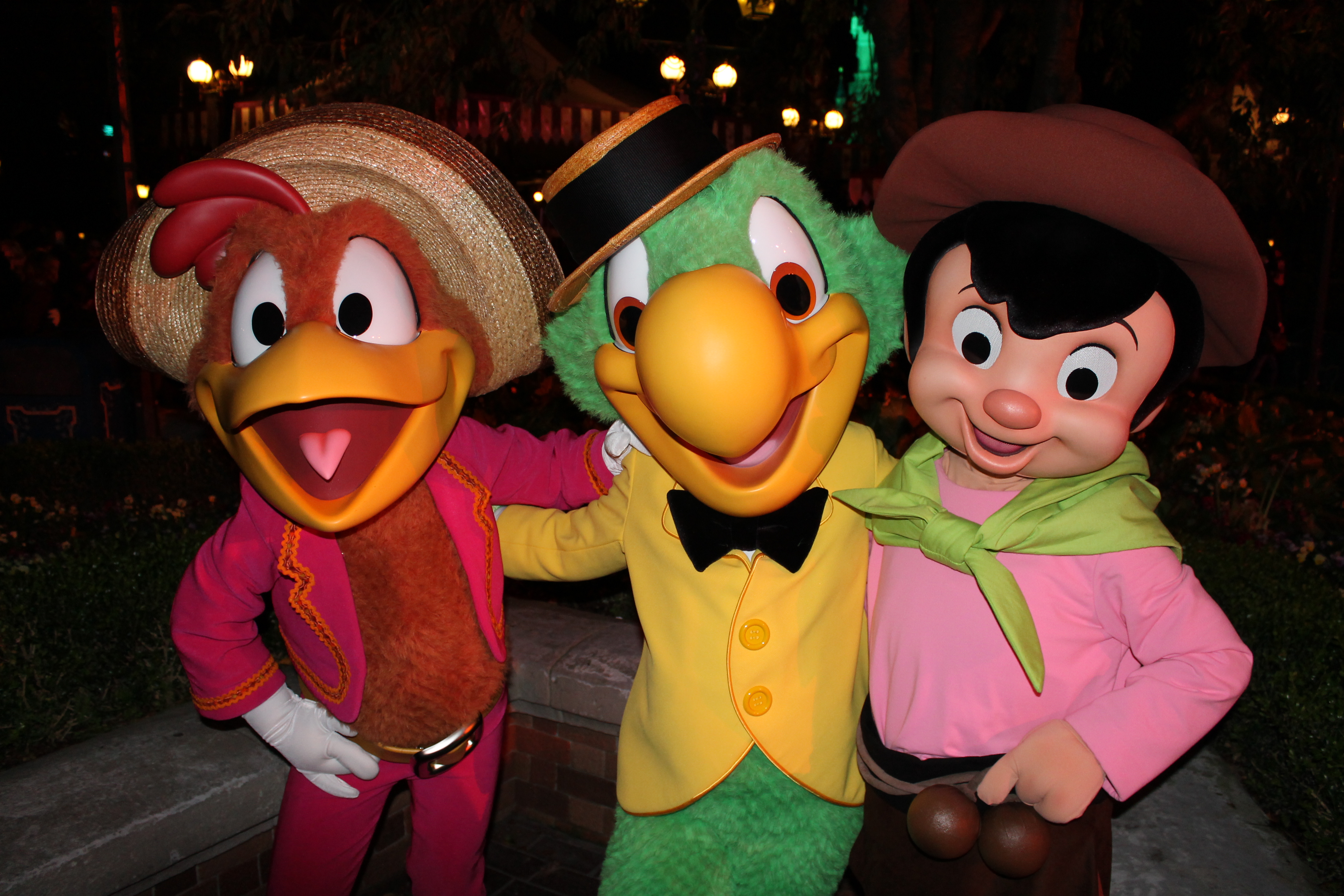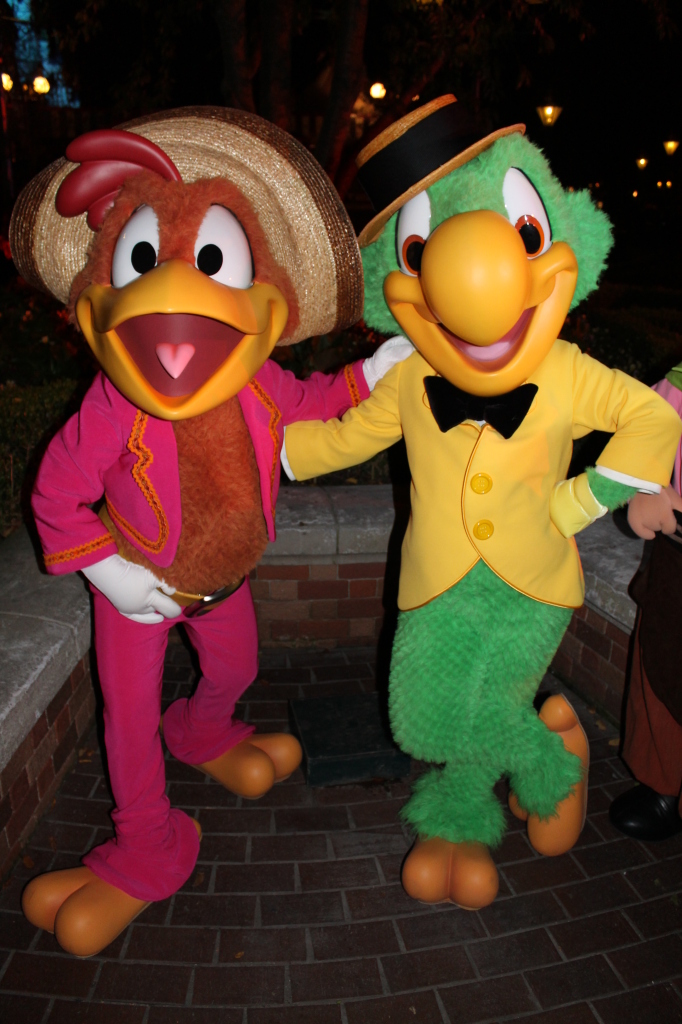 Shellie May and Duffy the Disney Bear
Shellie may finally found her way to Disneyland Paris after only meeting guests at the Tokyo Disneyland Resort. The Party was the first time she was meeting regular guests, she was joined by Duffy.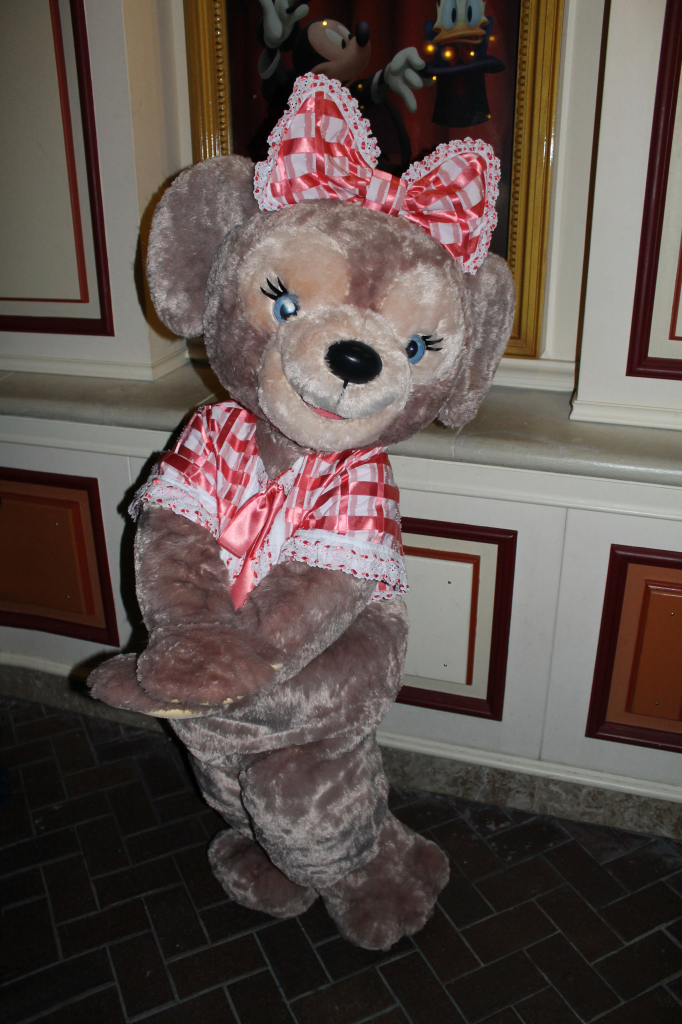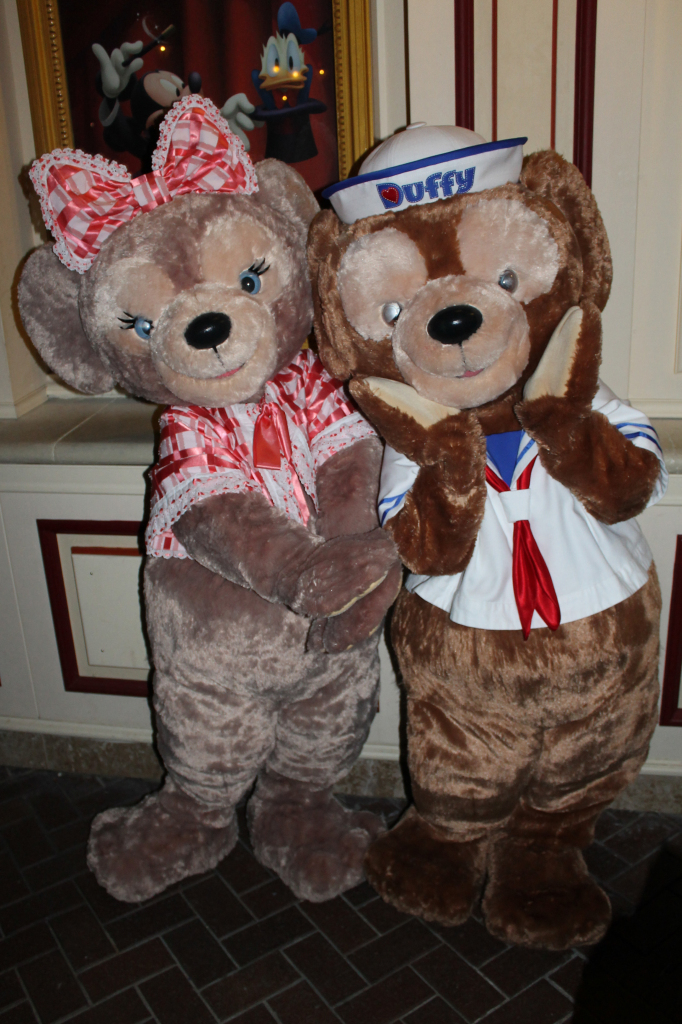 Max Goof
Max was chilling in Fantasyland.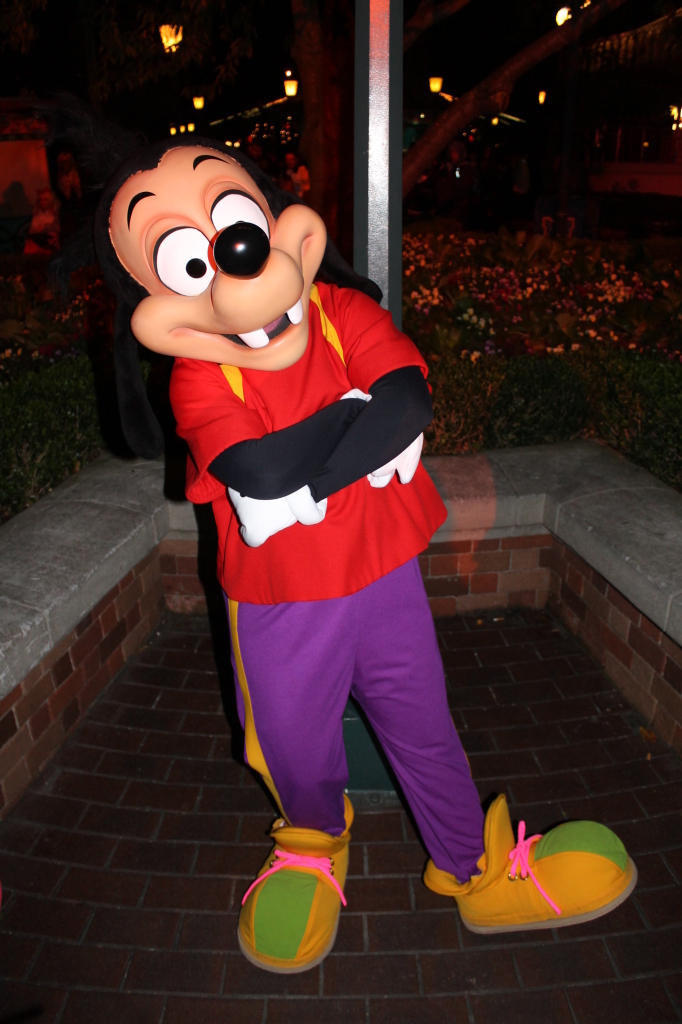 Time didn't afford Rob the opportunity to meet every character that was available, so he tried to focus his time on the most rare and ones he had never met before.  How awesome would it be to have an event of this scale at Walt Disney World?  That would be REAL Limited Time Magic!
Are you planning a vacation? Reach out to our trusted travel agency sponsor Authorized Disney Vacation Planner
Mouse Class Travel
!