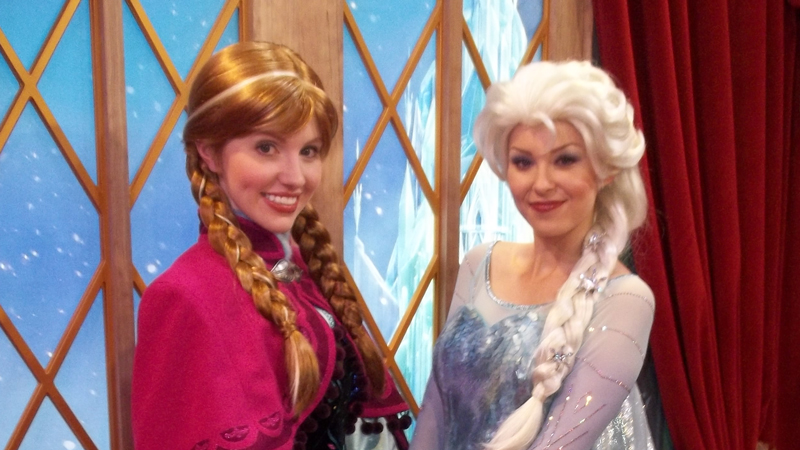 Anna and Elsa finally appeared at Epcot's Norway pavilion on November 2, 2013 after a delay concerning some construction delays. Disney has taken the Puffin's Roost and transformed it into a simple, yet nice meet and greet area for the ladies.  The entire queue waiting area is outdoors.  There is NO SHADE.  If you visit on a hot, sunny day or rainy day, bring an umbrella.  I arrived 15 minutes prior to the third set of the day which is 1:00 pm.  I met the Frozen ladies at 1:36 for a total wait time of 51 minutes.  The line for the second meet was closed at 1:05 p.m.  That means that group also waited at least 55 minutes for the next meet.  I recommend you follow my basic rule of Princess meets, ARRIVE EARLY.  Go there when the World Showcase opens and be first in line and then go visit Mulan.
You can find Anna and Elsa's schedule with map here.
Anna and Elsa line is fully outdoors in the rain! pic.twitter.com/qA6Ju6sEfl

— KennythePirate.com (@thepiratekenny) November 2, 2013
The Puffin's Roost now has this temporary looking signage that translates as "Princess Place" in English.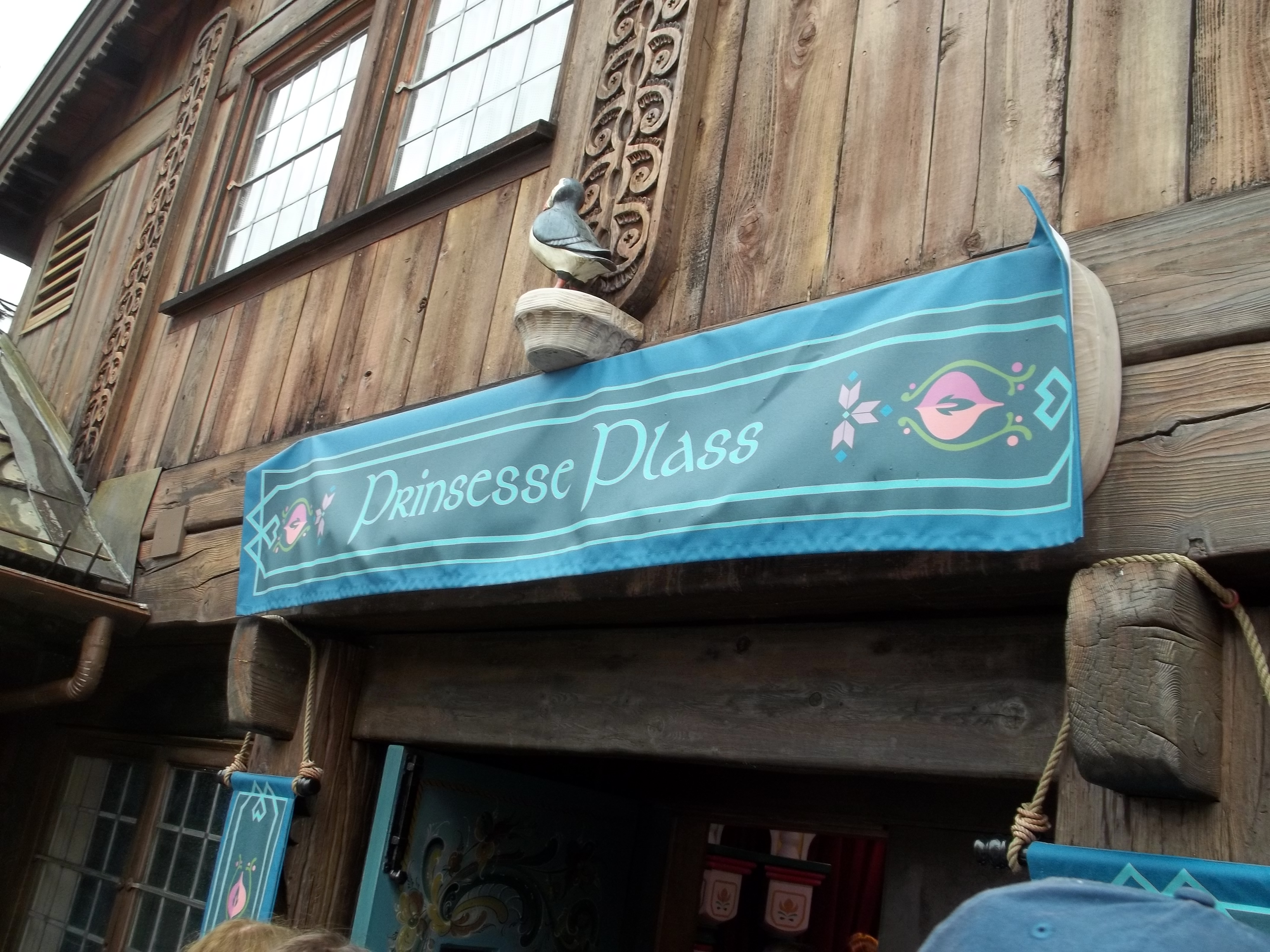 Assorted Frozen character dolls and paraphernalia are available for sale and the window presents a little of what's there.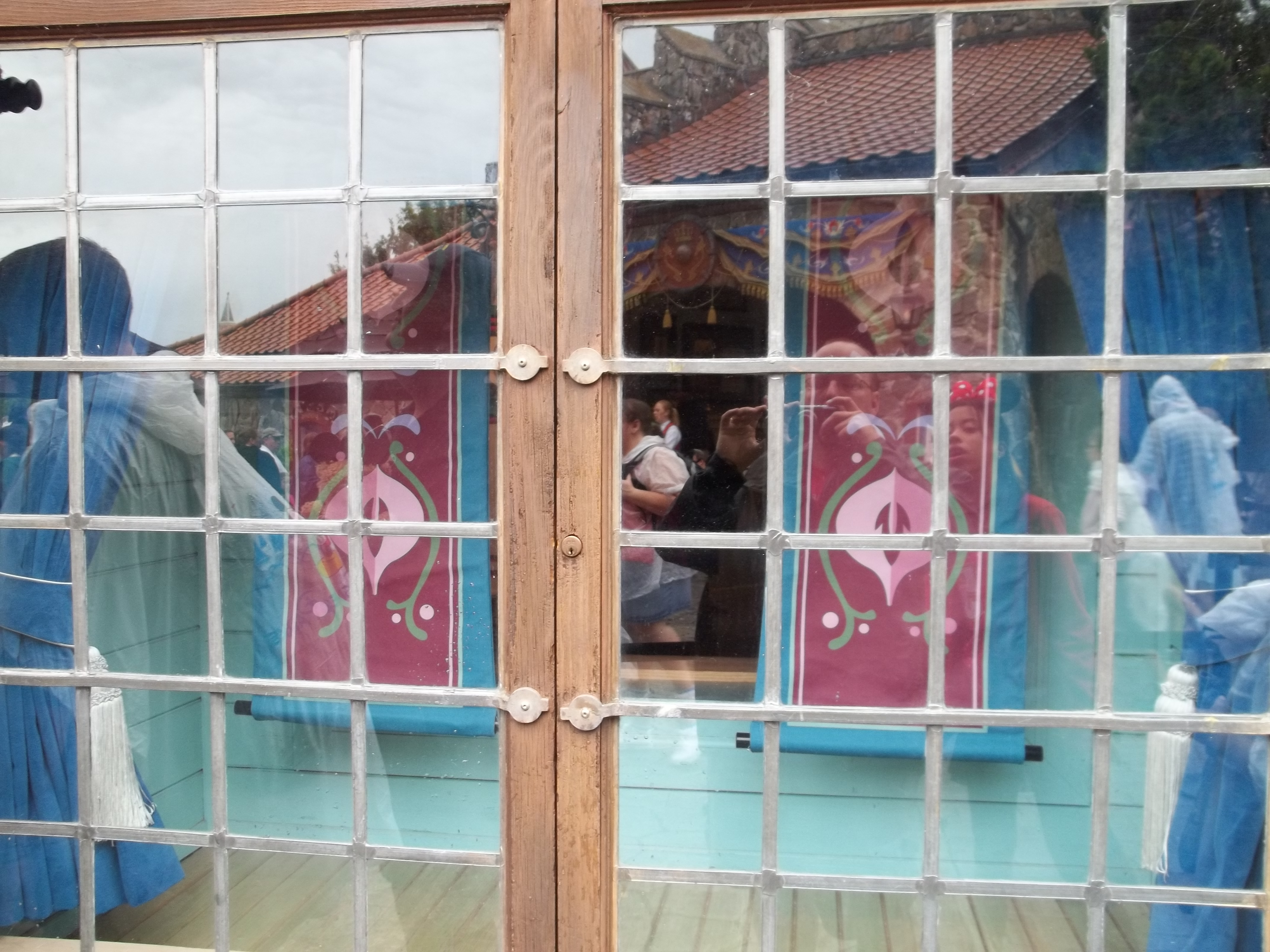 The sign really isn't crooked, but it looks much cooler to look at it sideways!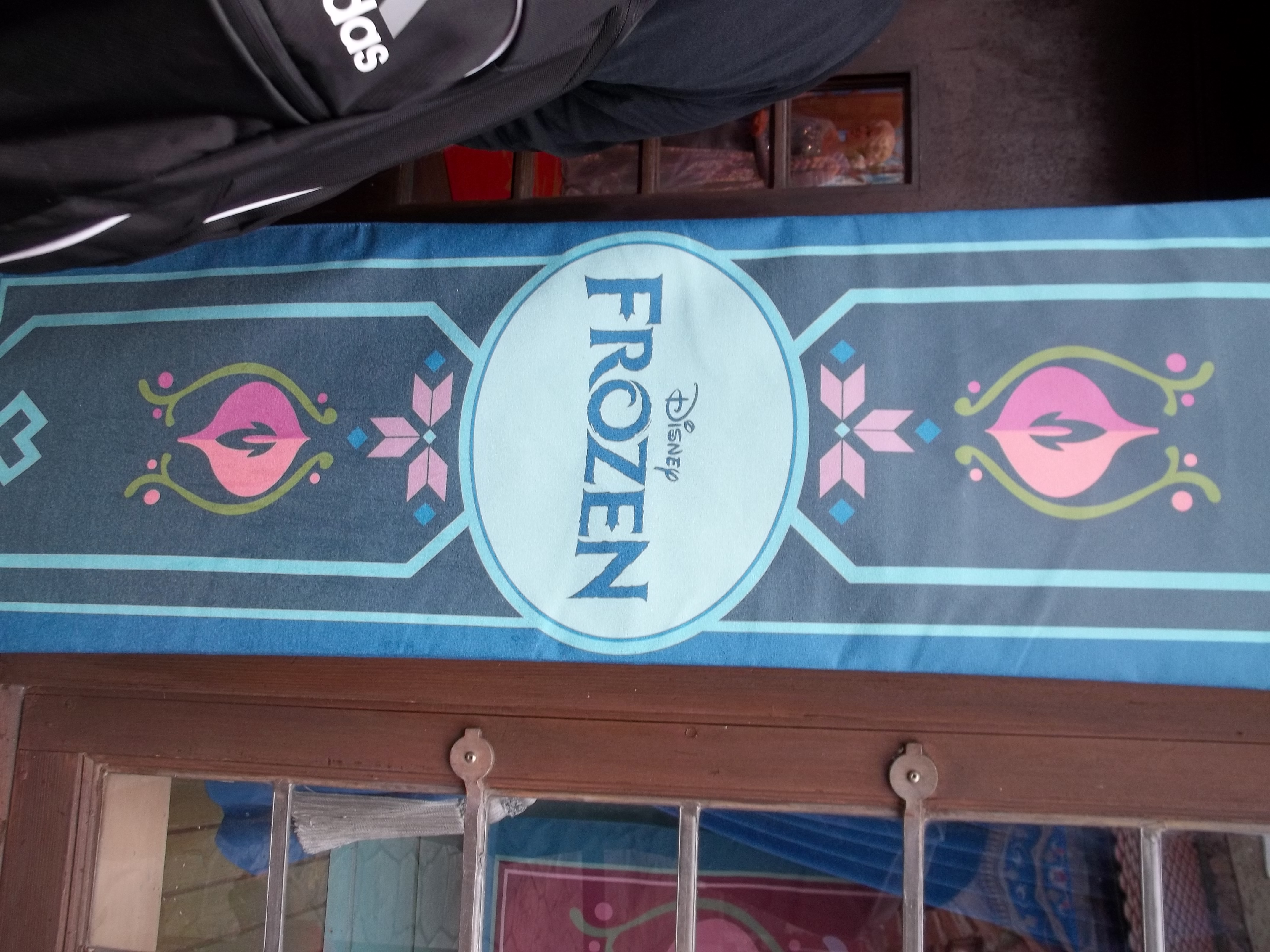 Let's peek inside the door of the meet and greet.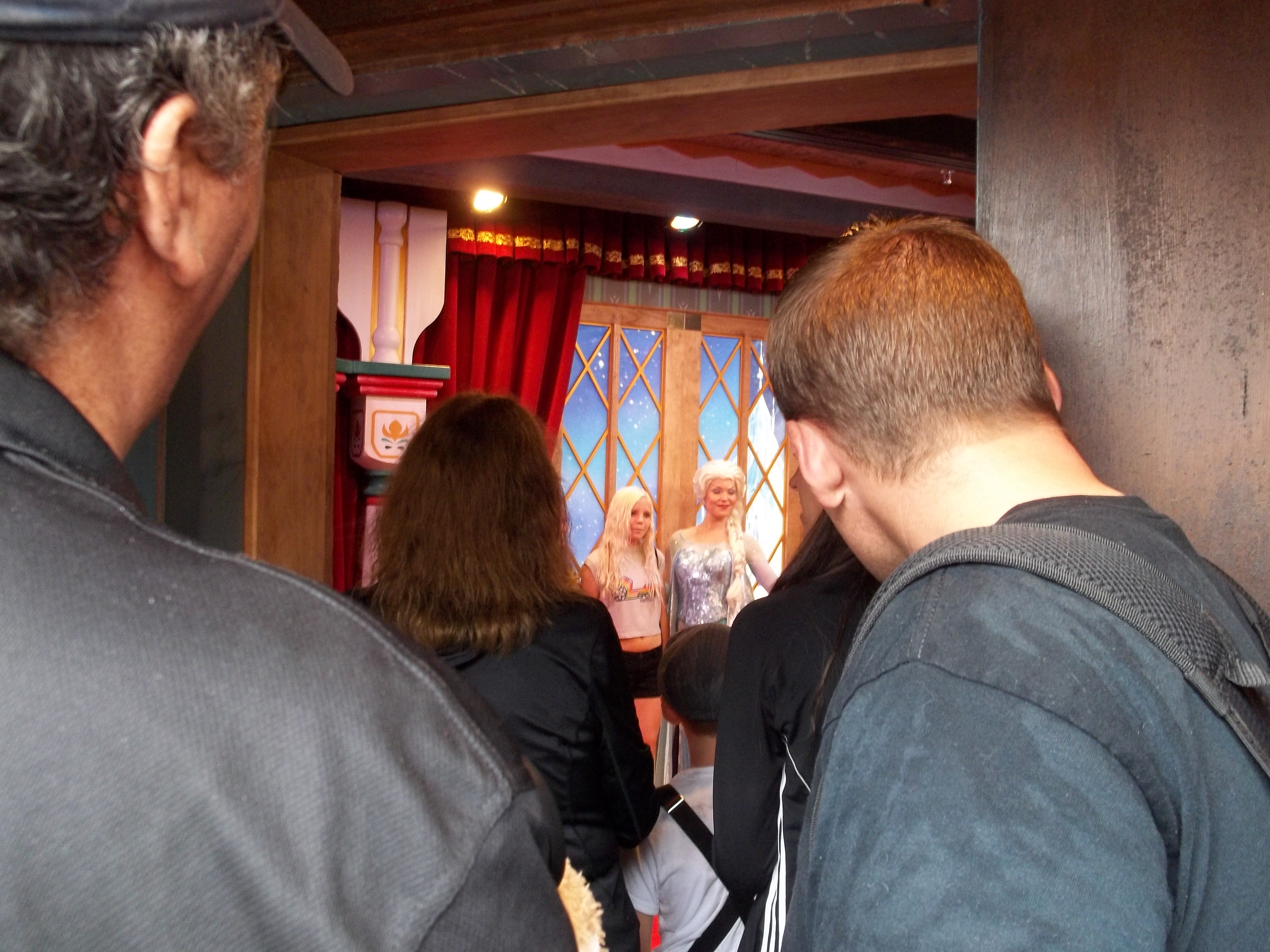 The ladies are so popular on their first day that Mary Poppins and Bert(s) came over from the United Kingdom to pay a visit.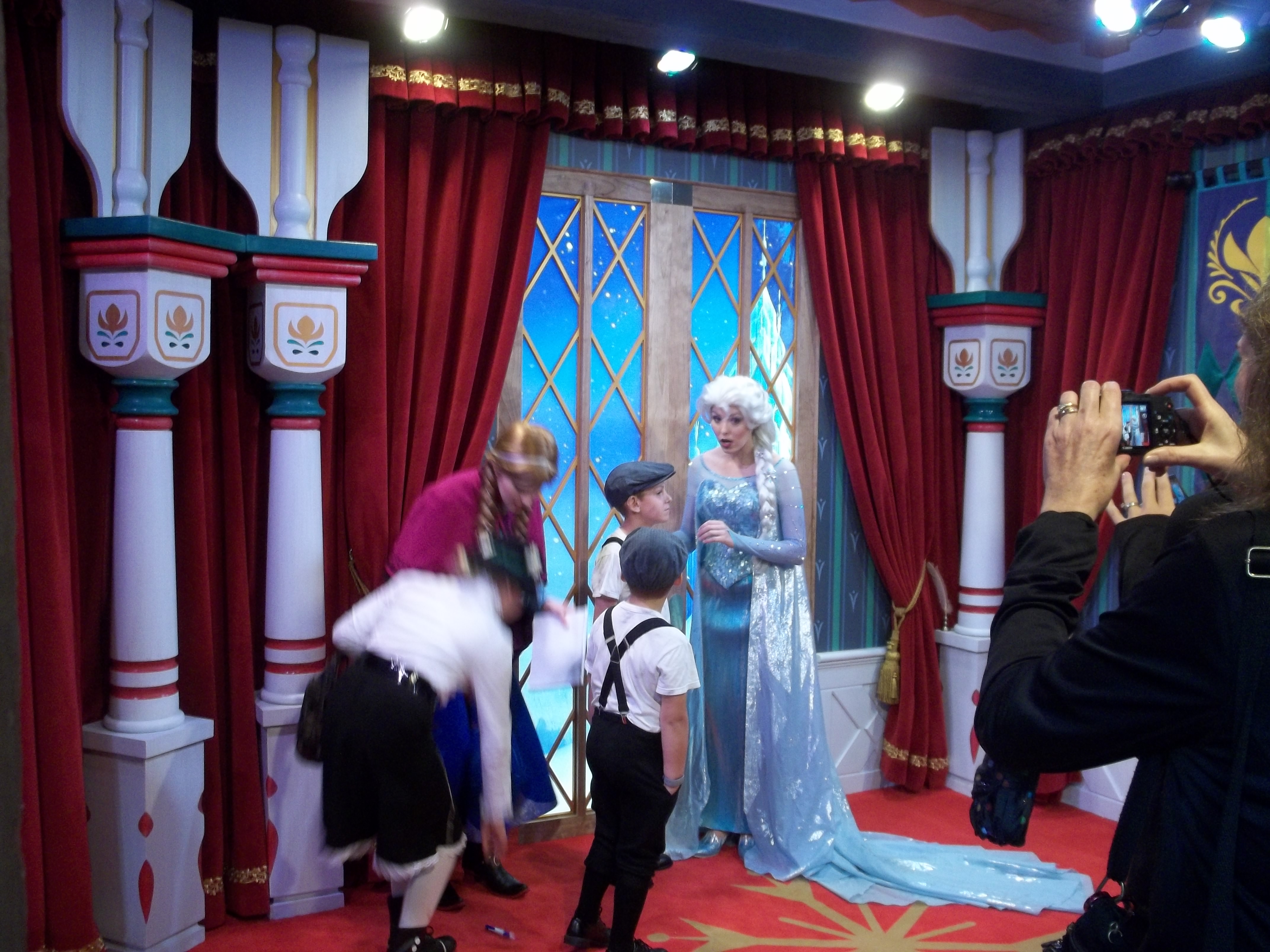 There's not a lot of decor in the room.  The room is quite small and understated with a bit of a Norwegian feel and a nice attractive window behind the characters.  Each of the ladies is quite beautiful.  I obviously haven't seen the movie, but it appears that Anna (left) is quite friendly and upbeat.  I think she has a hopeful and caring spirit about her.  Elsa seems a little distant, almost chilly in her presentation, but I felt that was part of her characterization.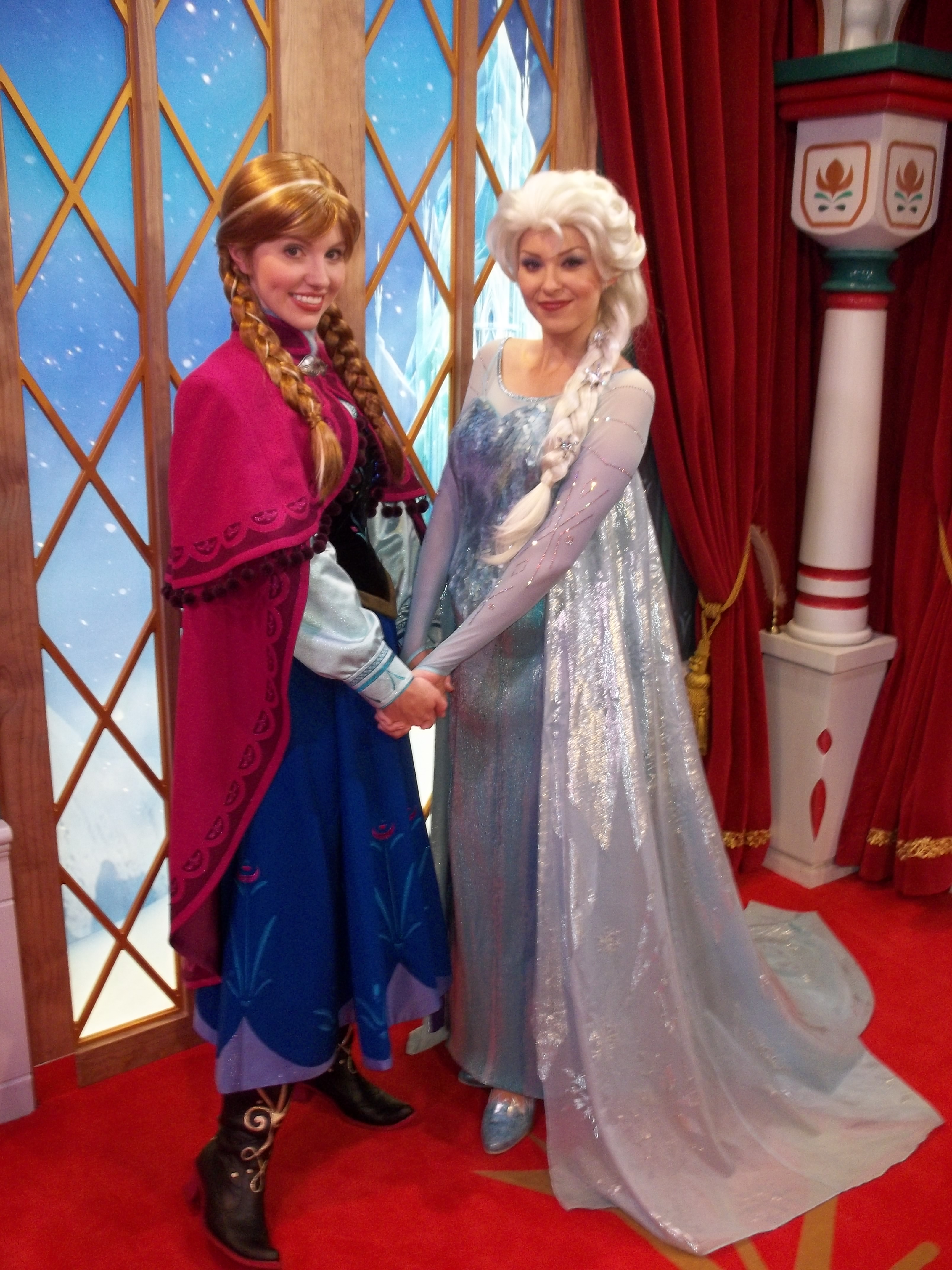 Anna and Elsa are very beautiful and they even brought cooler weather with them! pic.twitter.com/Xj3OkOWnVL

— KennythePirate.com (@thepiratekenny) November 2, 2013
I told them I was hoping they would arrive the day before, but I was happy to finally see them after trying to meet them in the Kingdom of Hollywood Studios twice.  I thanked them for bringing in cooler temperatures on their day of arrival and we discussed our love for snow. I told them that we like to make snow men and that got them excited as we talked about Olaf.  I told them I do detailed Disney themed snow men like Mickey, Stitch and Phineas and Ferb.  I thought I'd add a couple of those shots at the end of the post.  Anna encouraged me to attempt to create an Olaf.  I told them we'd travel to a snowy area this winter and make an exact replica :)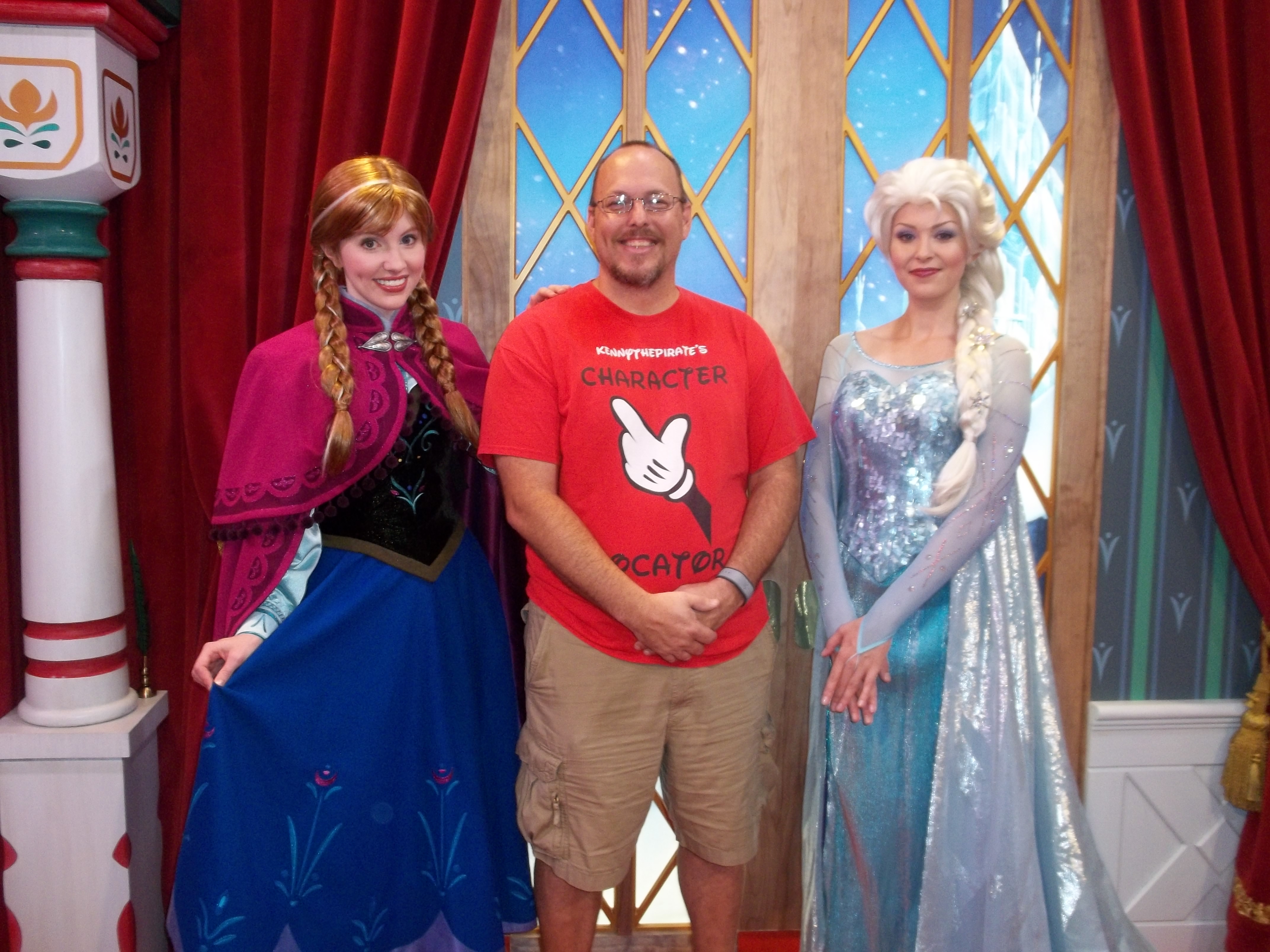 In honor of Olaf, here's a few of our custom made snow men.  Yes, they are 100% snow, there's no armature inside any of them.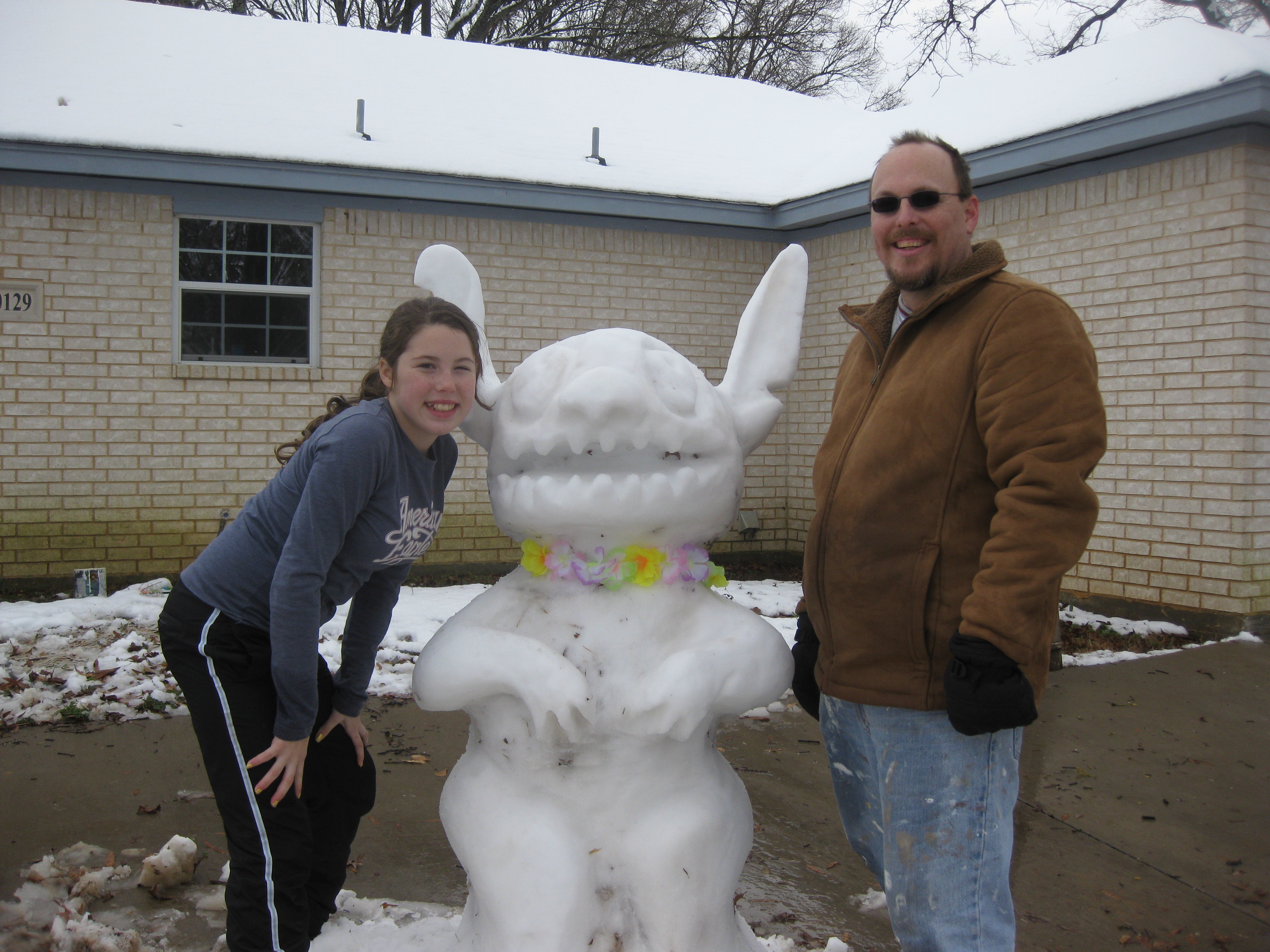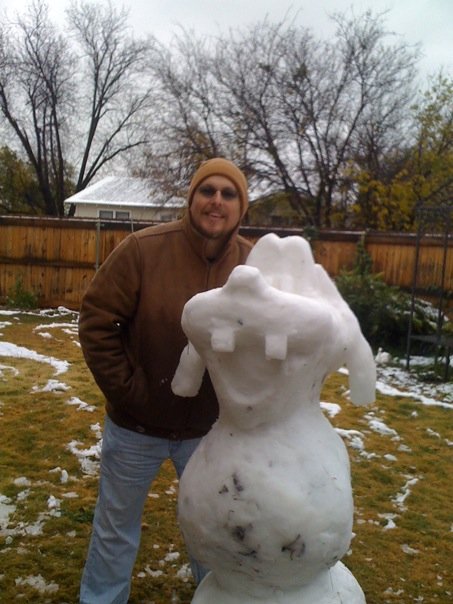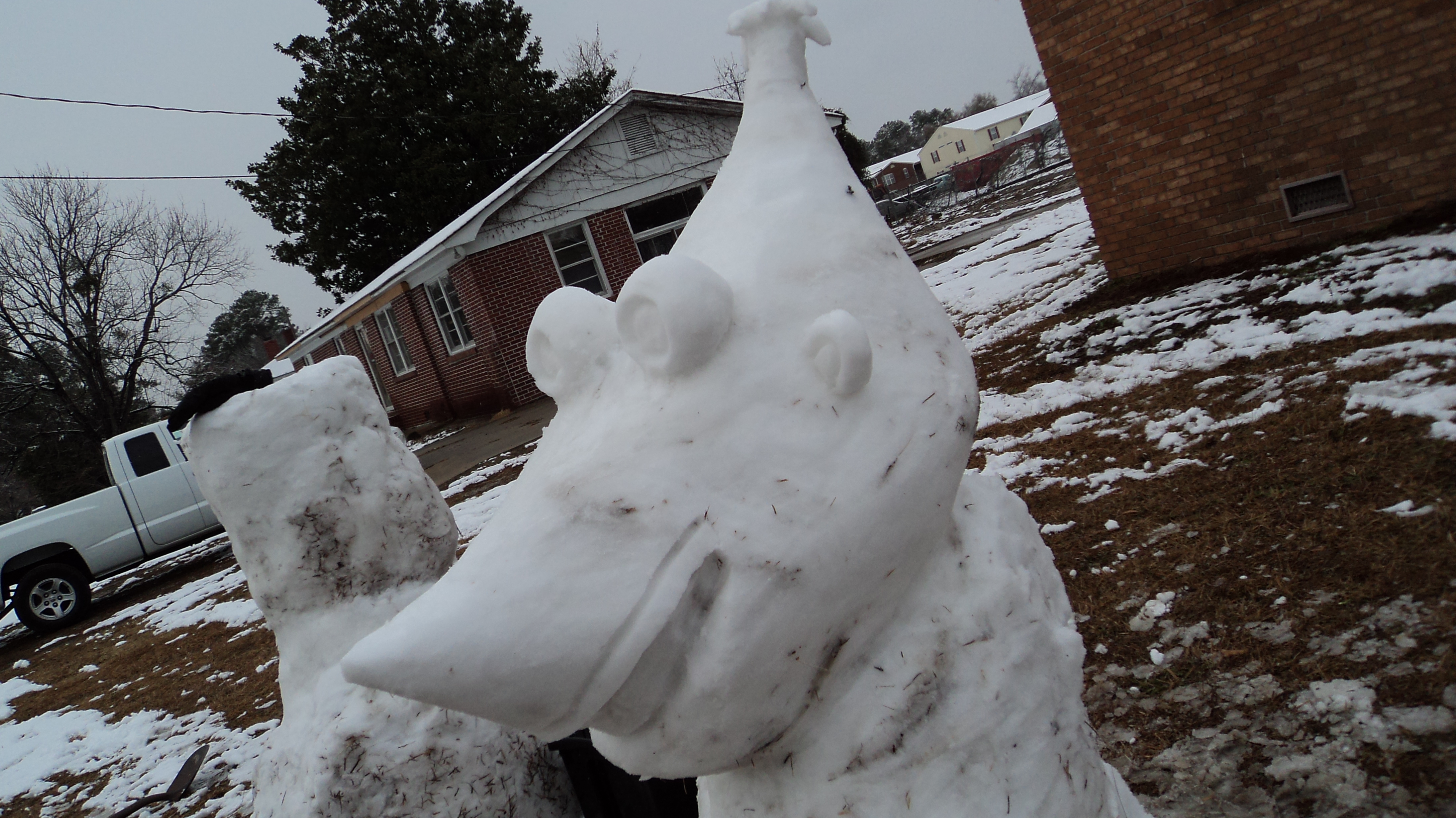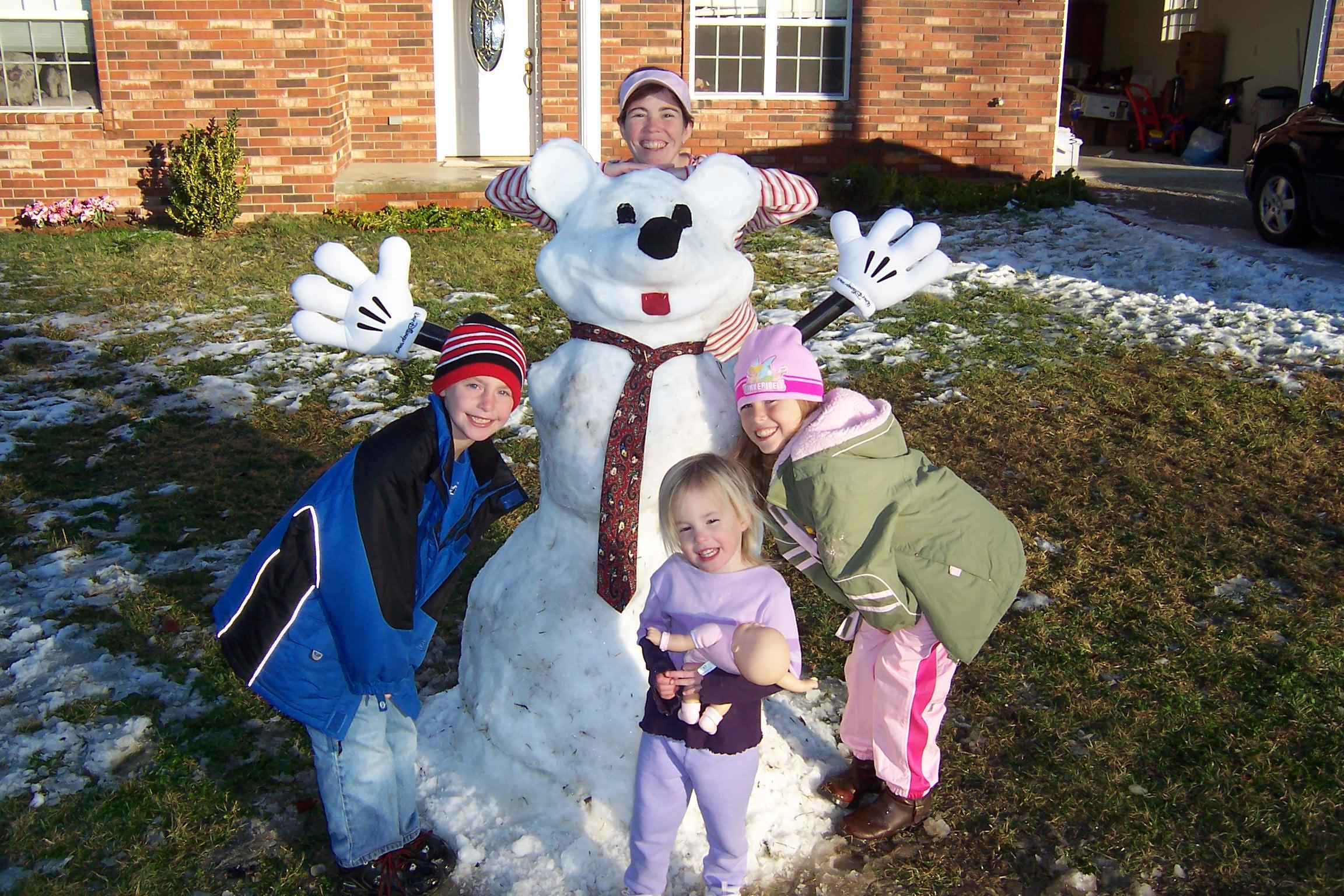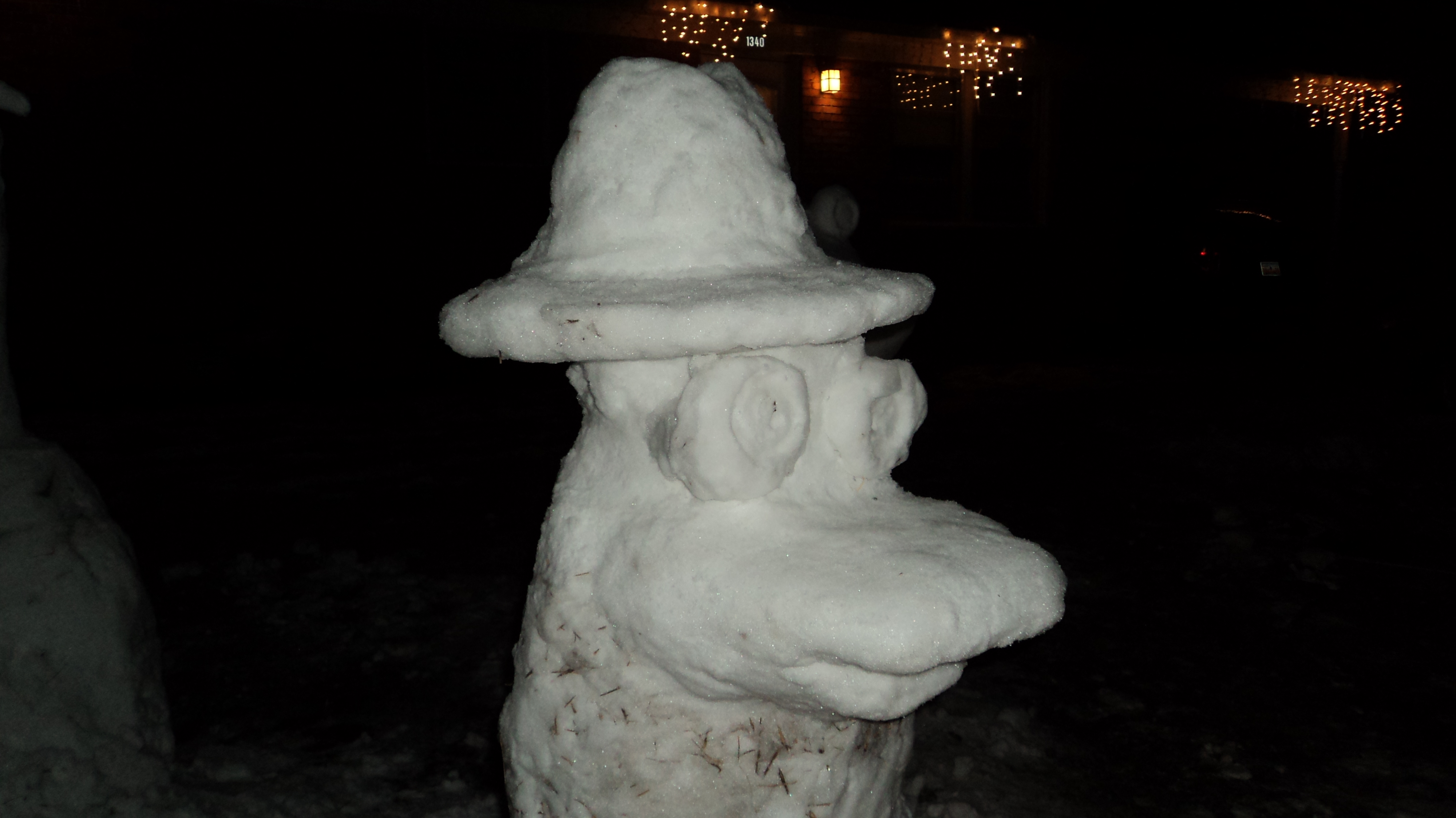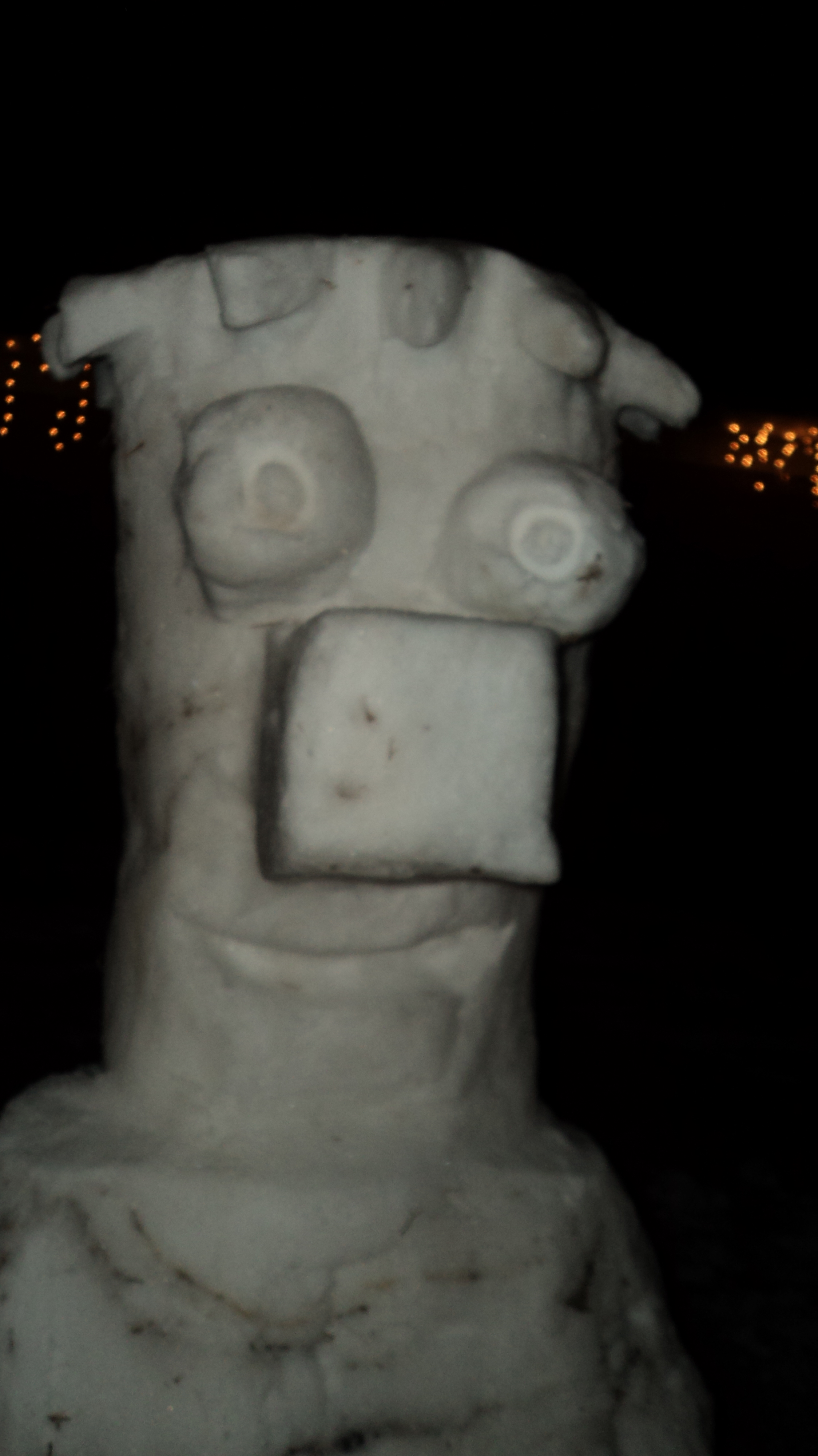 We don't mess around when it comes to snow man creation.