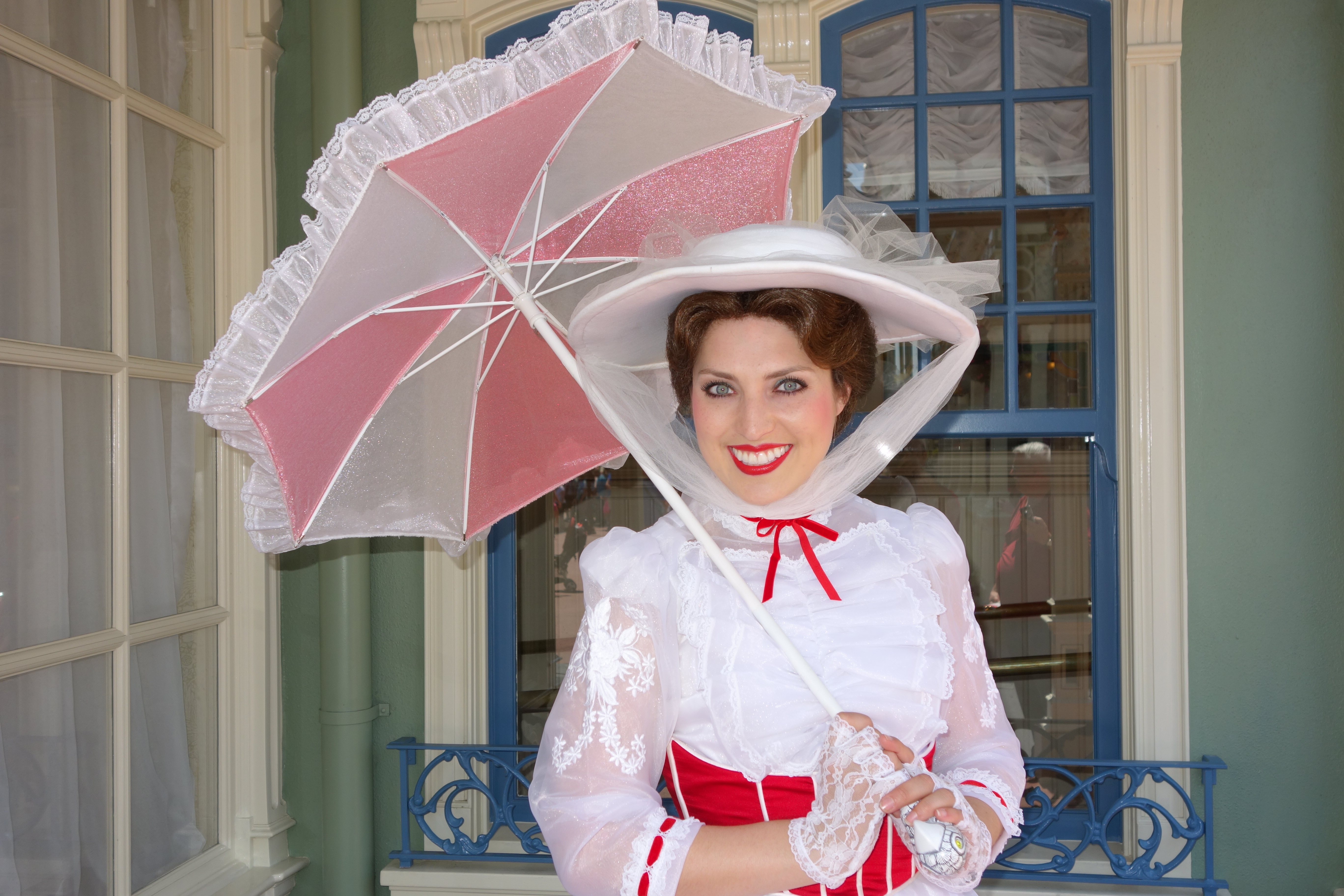 After meeting the Fairies for the Limited Time Magic meet, I walked around the park taking photos for the new app and riding a few of my favorite rides that I hadn't done the night before. I started out with Big Thunder Mountain Railroad. I love this coaster! It's one of my favorite rides in the Magic Kingdom, so I took a few pics…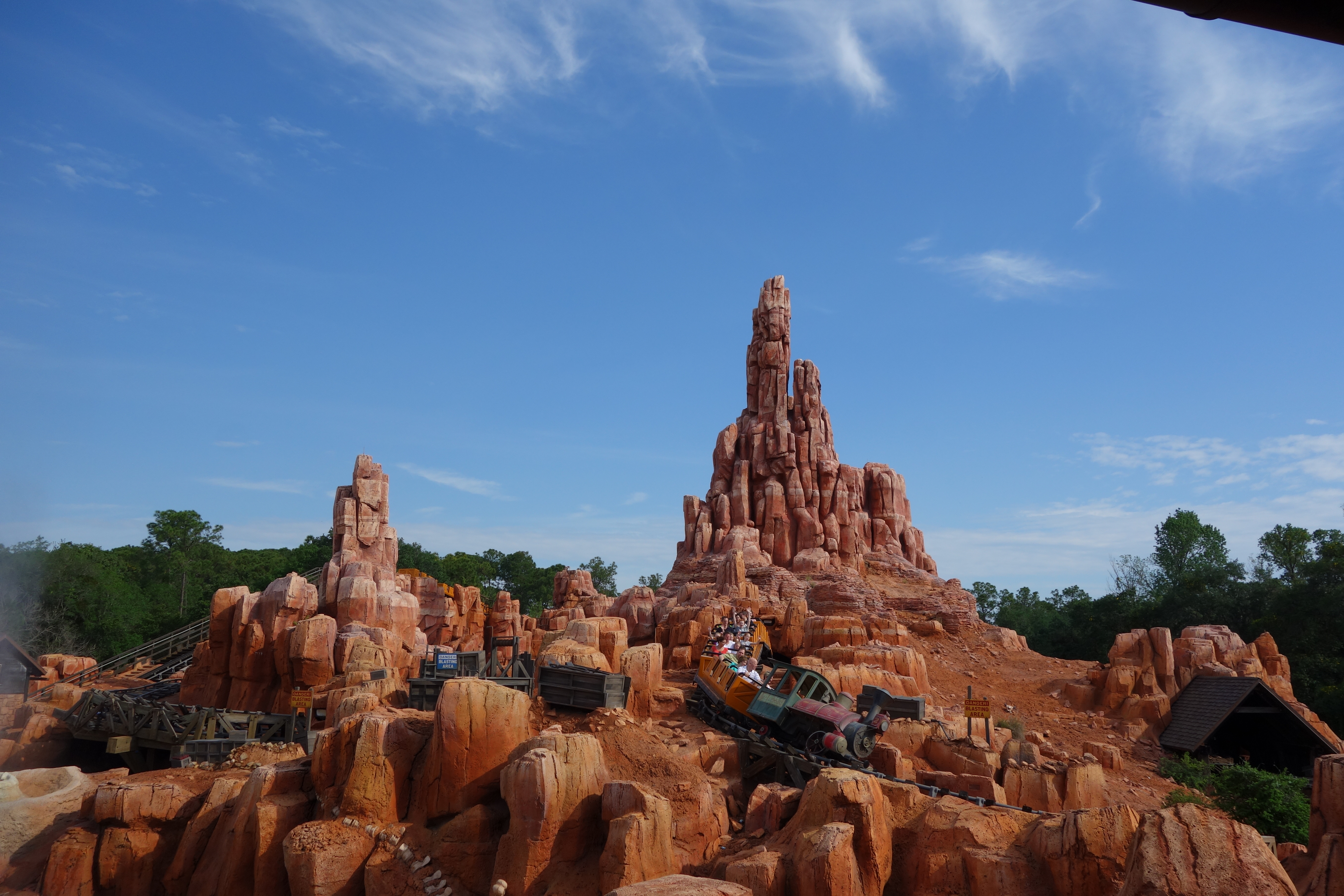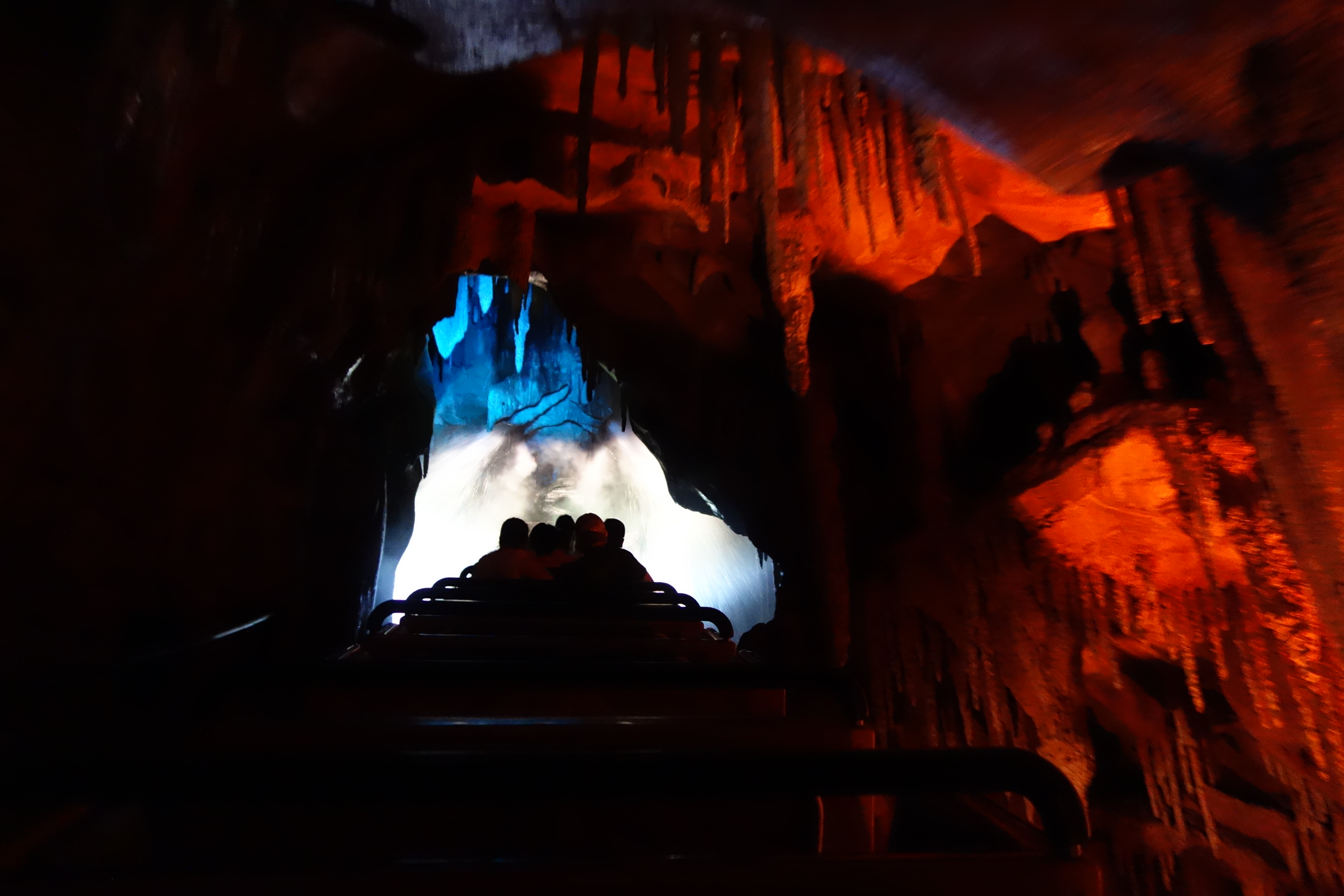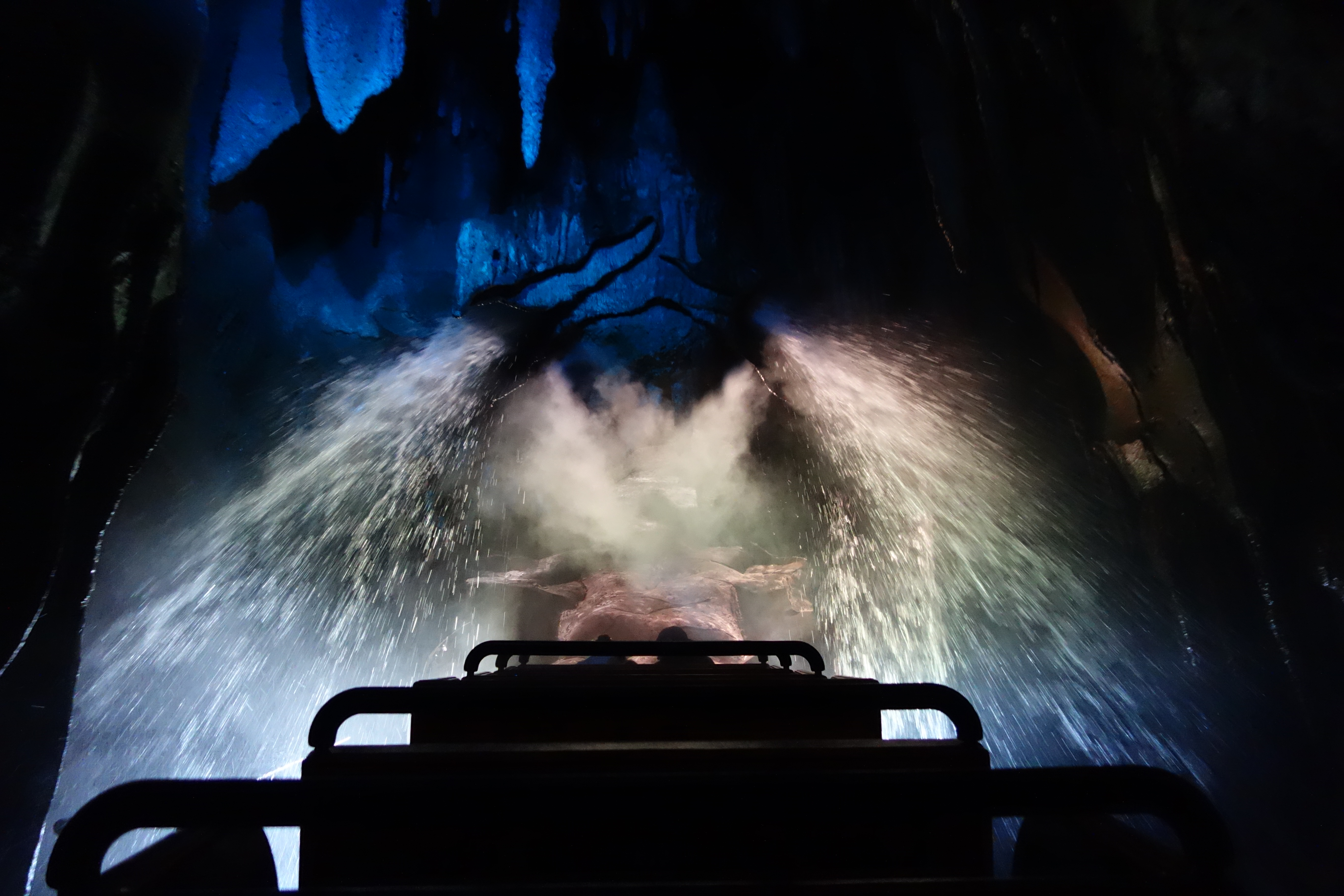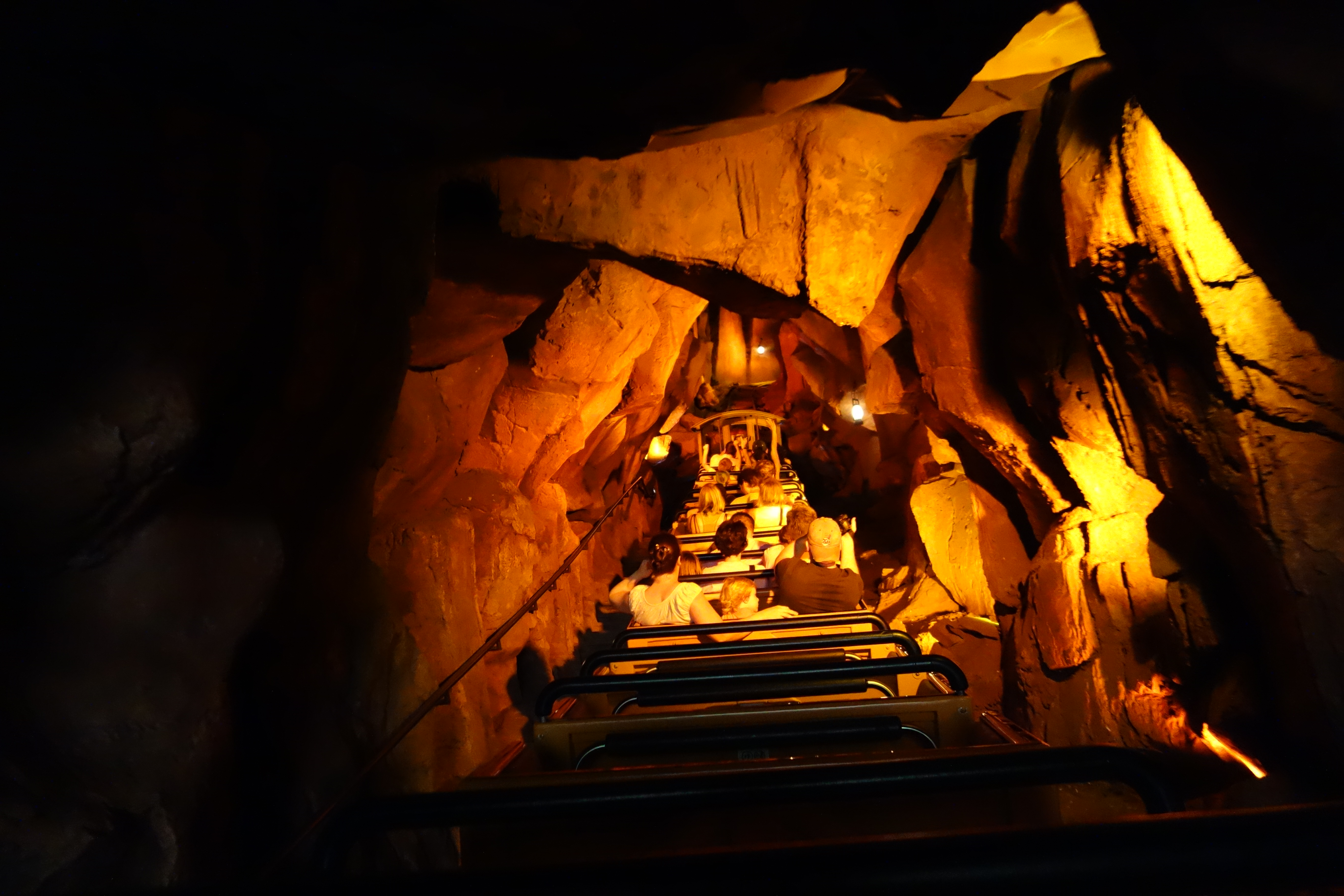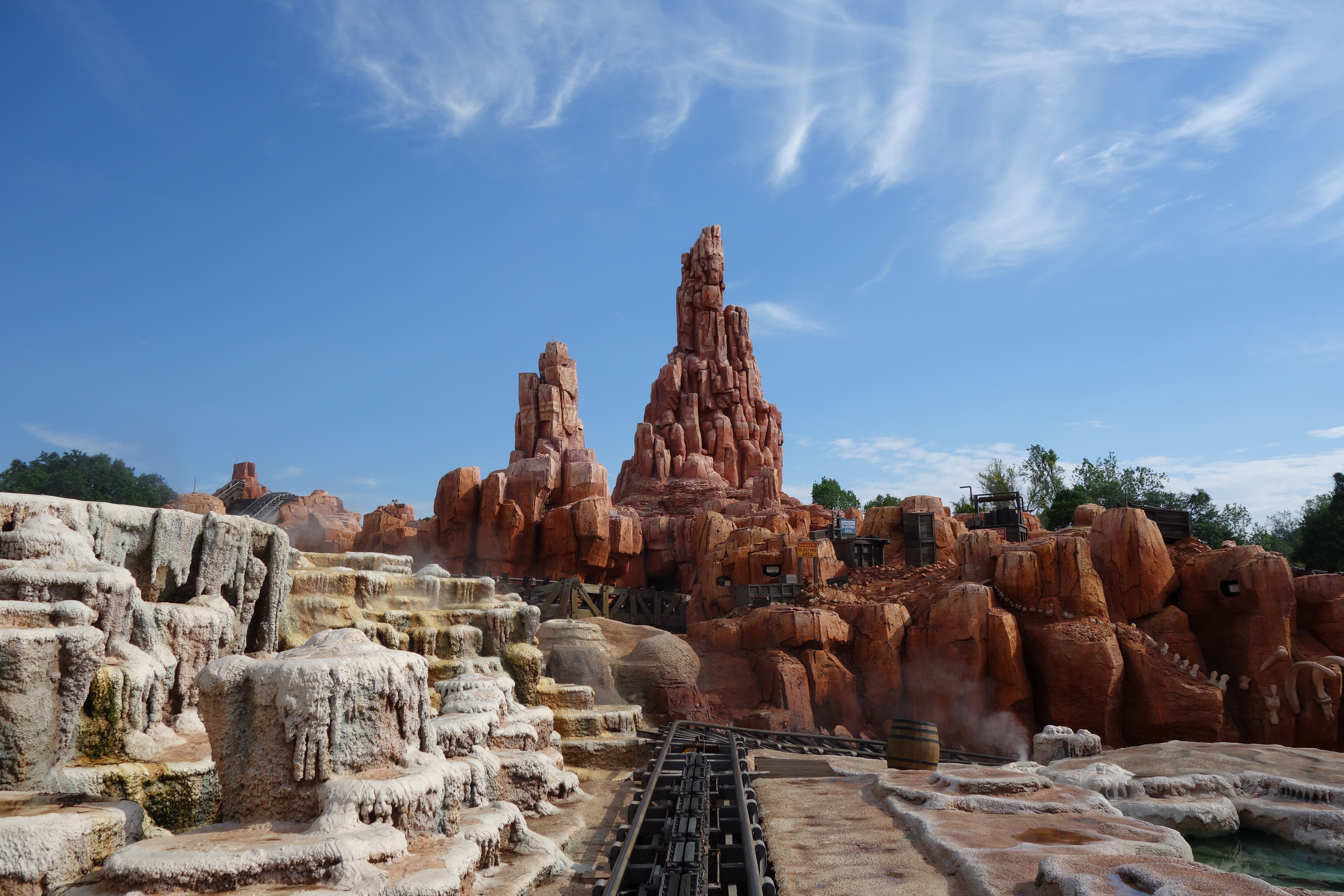 Well, I didn't find any gold, but I did run into a couple of the craziest critters in the West.  I only waited a couple of minutes to see them at 9:58am and there weren't any of those horrible shadows that plague this meet.  We discussed good dental health and had the attendant in stitches.
Sup bro?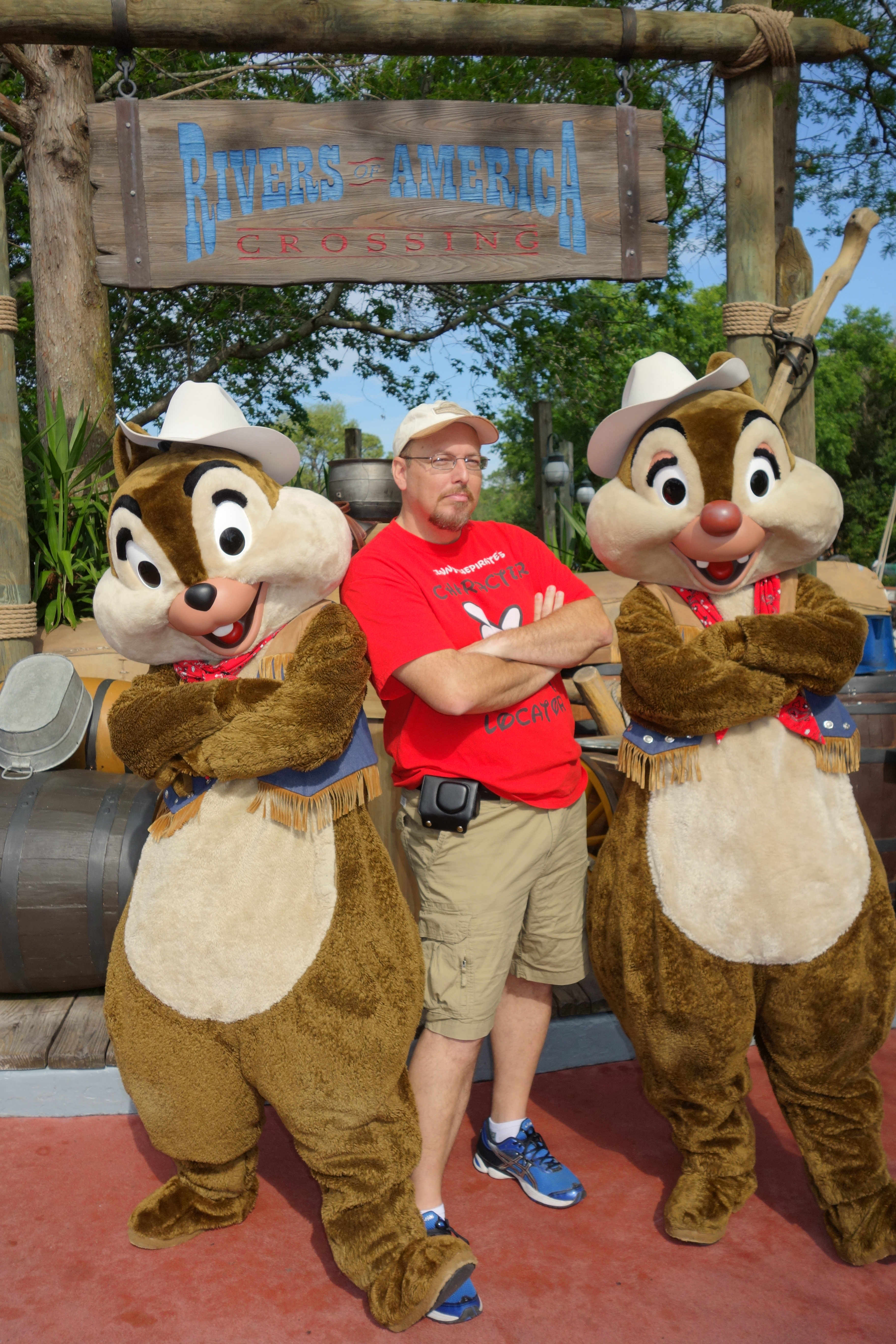 No trip to the Magic Kingdom would be complete without a tour of the Haunted Mansion.  I've volunteered a few times to become ghost 1,000, but they never accept my offer!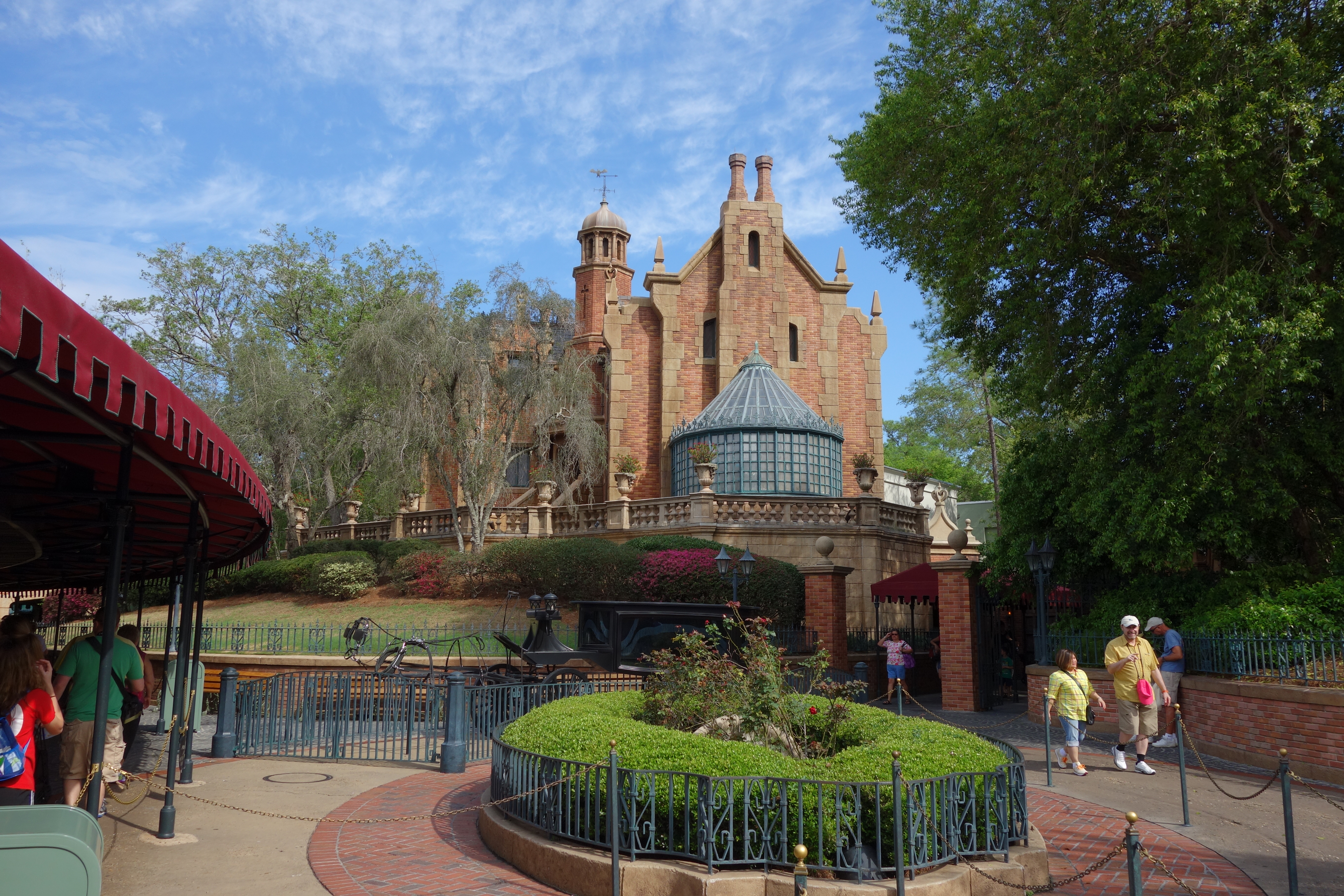 I'm one of those really annoying people who can and does say every word of the Stretching Room.  It's fun creeping out guests by saying it and staring at them though.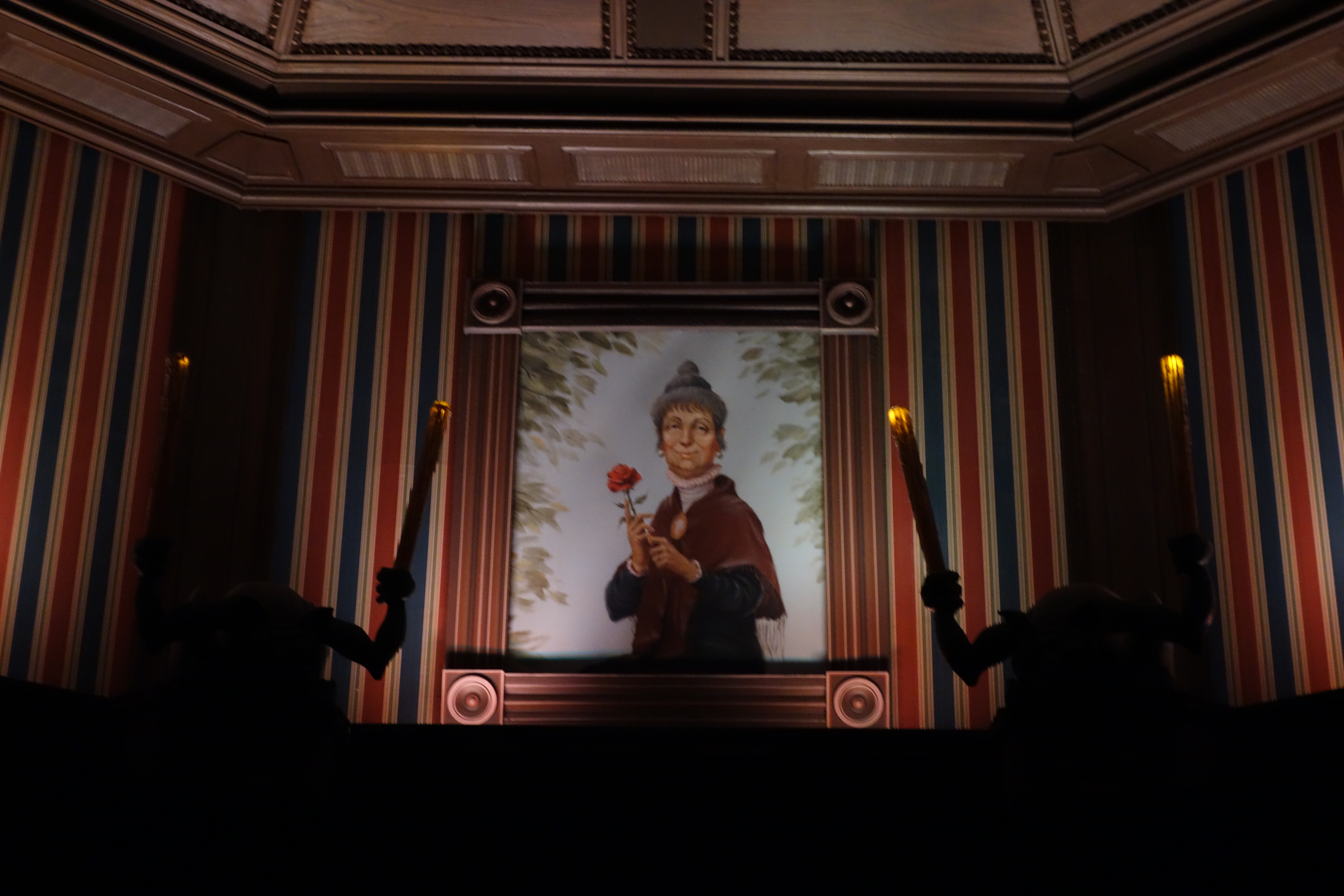 The portraits in the hallway are very difficult to actually see, so I tried to take some semi-decent photos of them for you to see some of the detail.
Madame Leota's head is floating around the room.  It's like being at a David Copperfield show, only cheaper.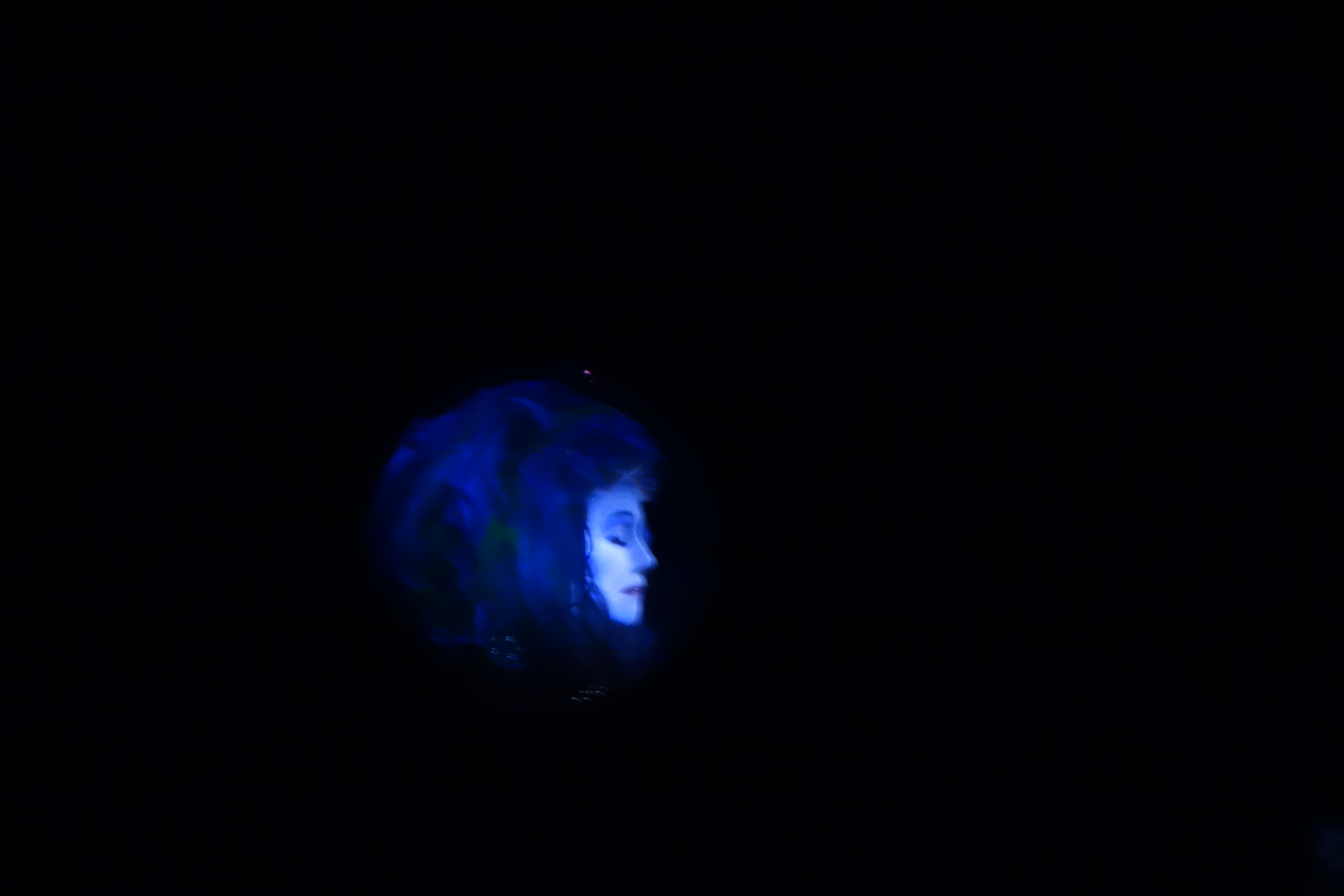 I always try to get a shot of the caretaker of the graveyard, but the Doom Buggy jerks a bit to much to get a viewable photo.  We'll just use this one to get the point across.
I haven't seen the Rapuzel Restrooms area that the blogosphere loves so much.  It's a pretty area, but just bathrooms and some fake stumps to plug in your electronic device.  I counted ZERO people with anything plugged in.  It's funny how many people have posted that there was "supposed to be a meet and greet here."  No there wasn't and there won't be.  It was never planned to bring Flynn Rider back, nor to put Rapunzel in the heat standing outside a bathroom.  Sorry.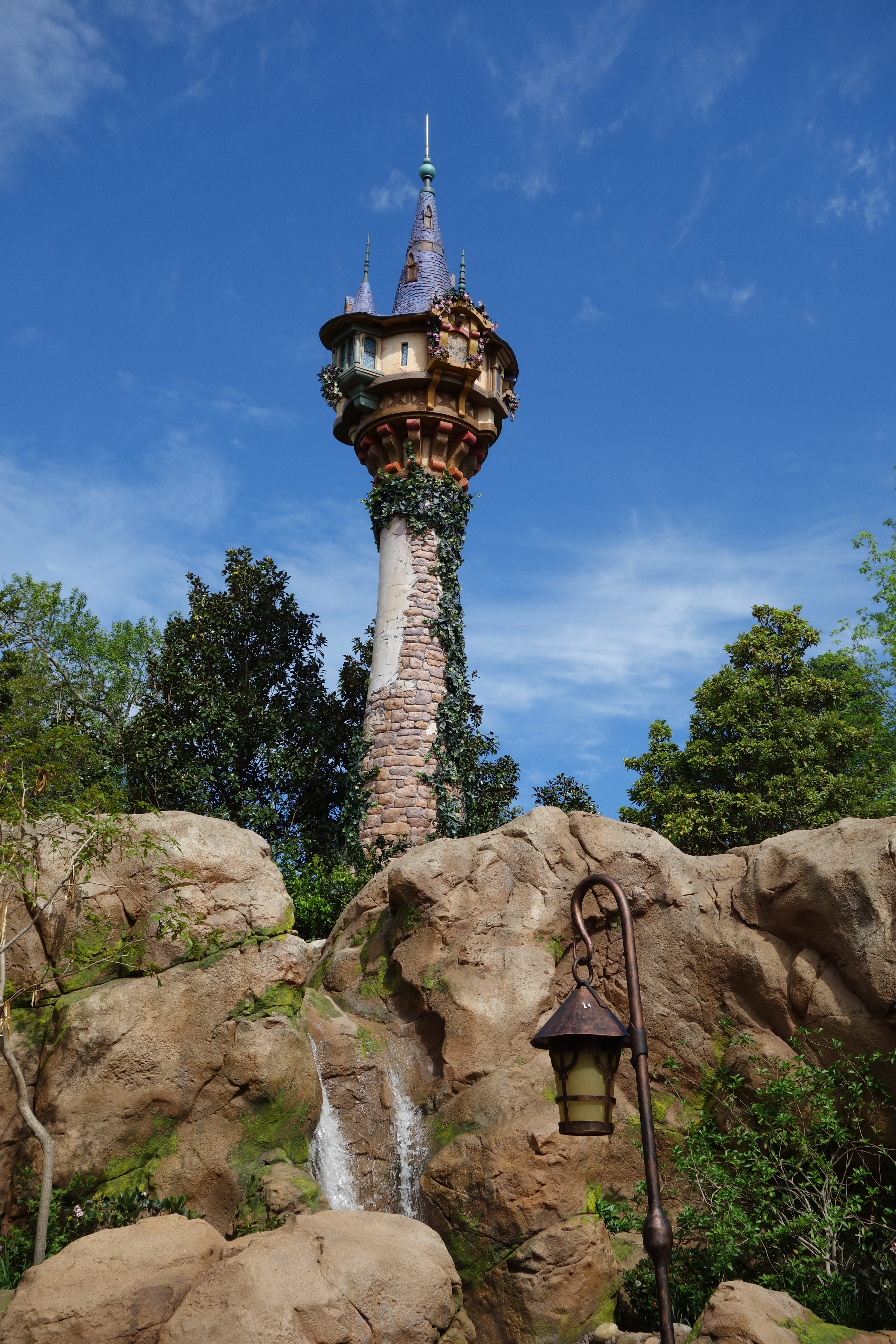 After checking out the world's most expensive bathrooms, I decided to drop in to see Merida.  I entered the line at 10:20 and met her at 10:41 using KennythePirate's app :)  I was the final person in that group.  Shortly after the Dream Along with Mickey show ended and the line was back to the Wishing Well, where it usually seems to stop.  From the well, you're looking at a solid 30 to 45 minute wait.  I once waited 3.5 hours to meet Rapunzel and Flynn from that point during the 24 Hour Disney Day thing.  Won't do that again, but it was because we were completing an Ultimate Tour.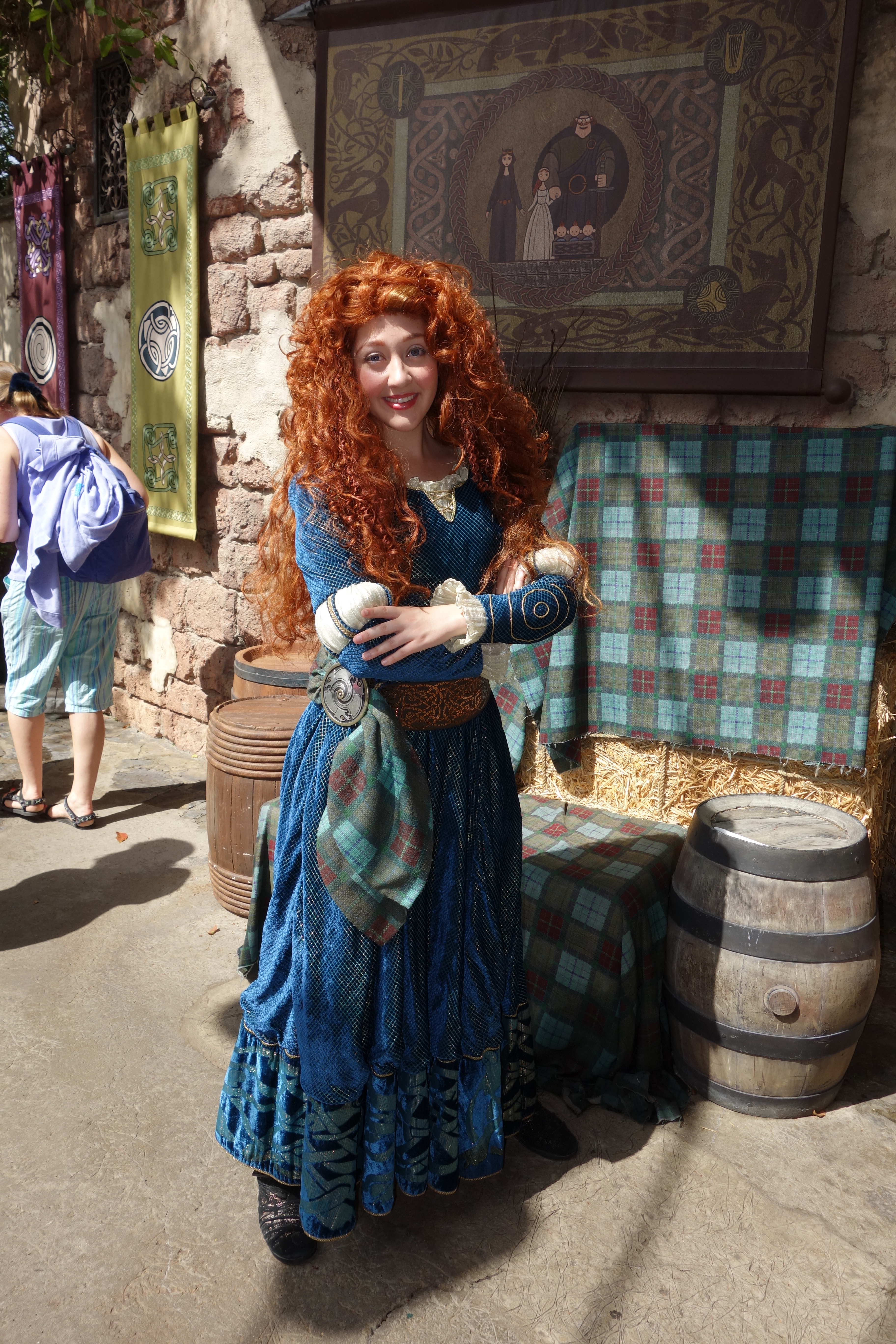 Merida was very chatty in a good way.  We had a nice conversation.  She asked if I had seen her little brothers wandering the kingdom.  I told her we miss seeing the little fellas meeting with her.  She said they were just so troublesome, they needed to be free to play.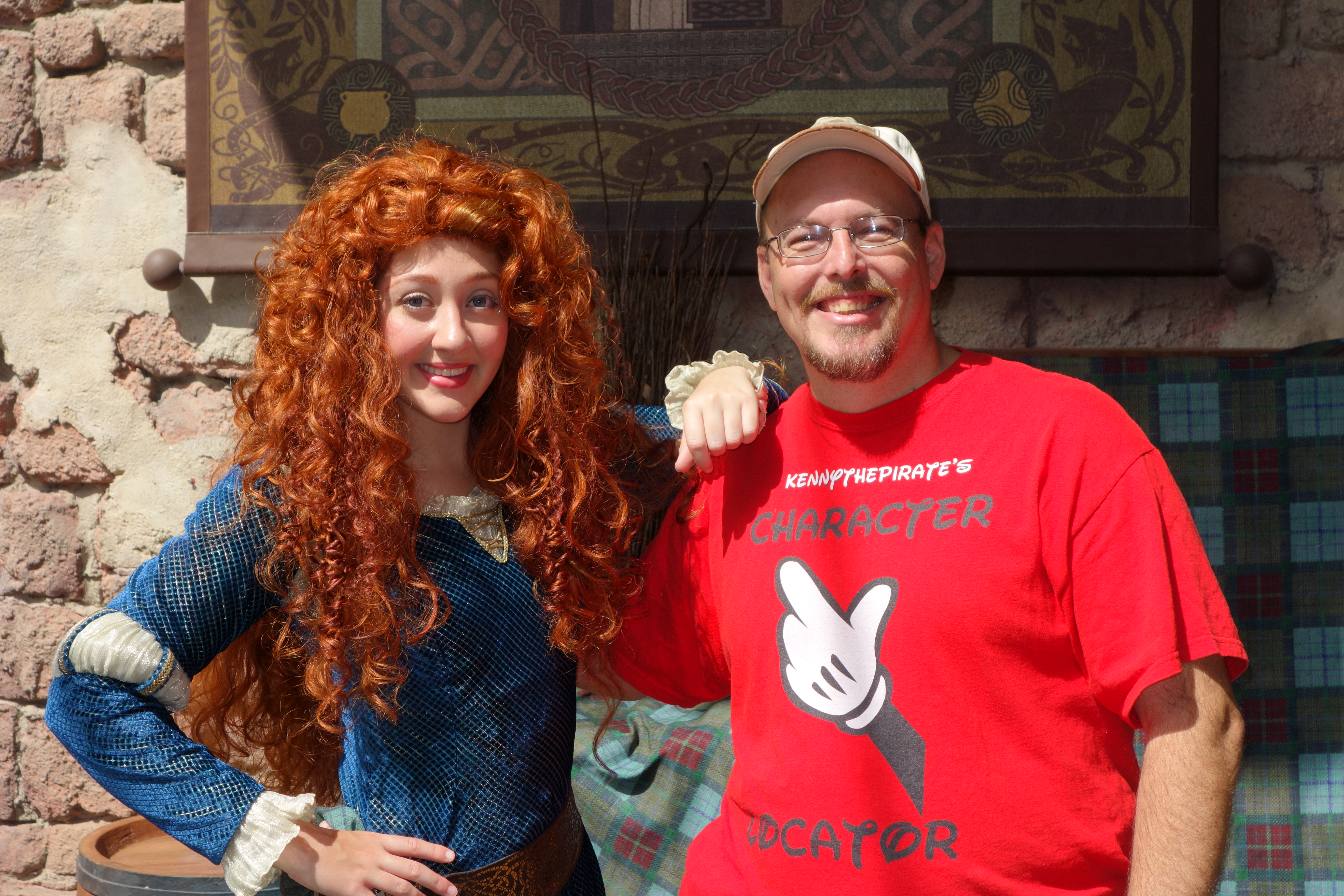 I headed up the path and it was almost time for the Tremaines meet behind the Castle.  Which, by the way, is only listed on this blog.  They don't even list it in the Disney troublesome app.  I got in line a couple minutes before they arrive and as soon as they came over the line filled.  Rule of character meets:  Arrive just BEFORE the next meet.  They SEE THE CHARACTER AND WANT TO MEET THE CHARACTER.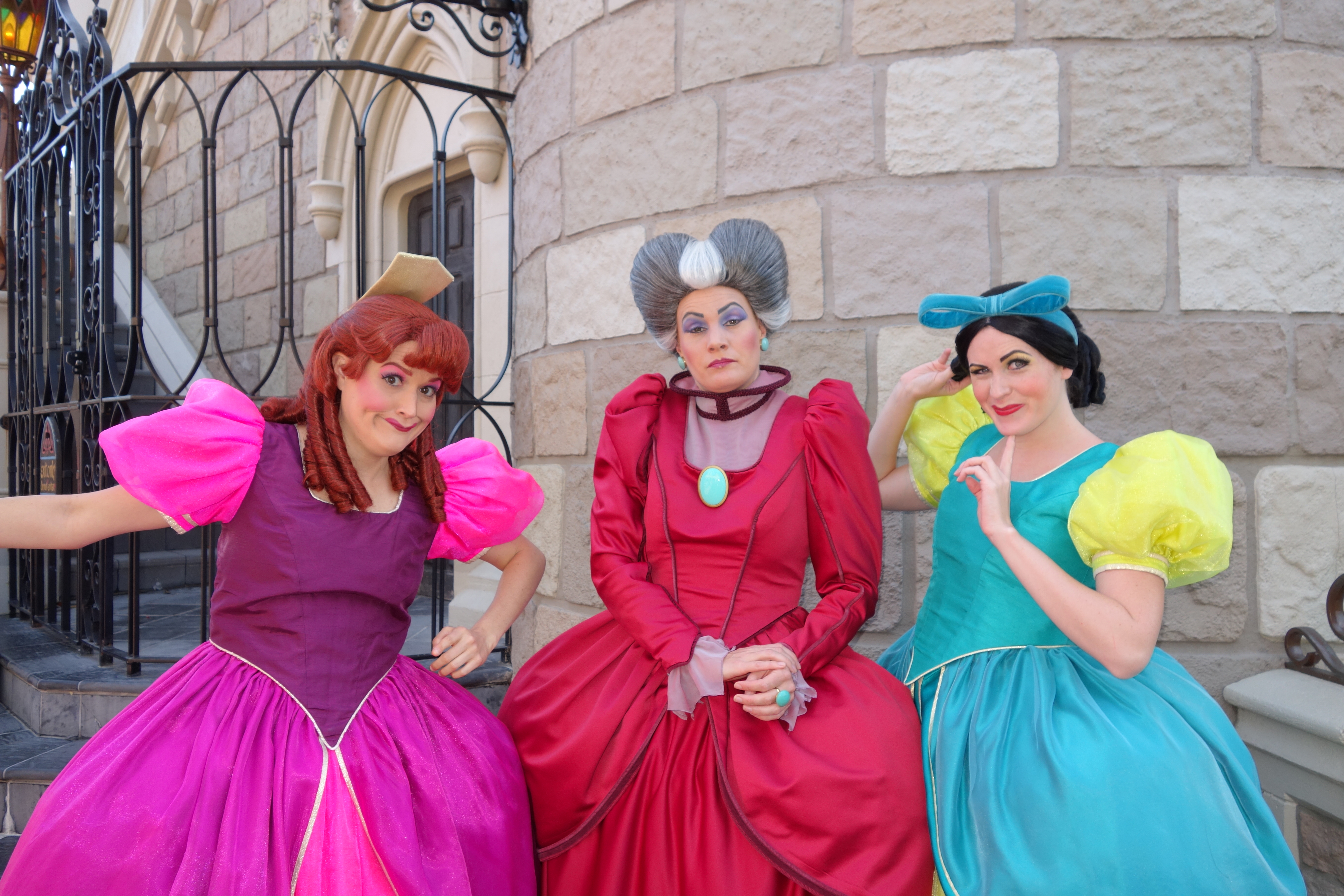 I asked which sister was the better singer.  Anastasia belted out her favorite, unintelligible song.  Lady Tremaine seemed  to like the song.  I told her she should try out for American Idol.  She asked if that was some sort of religious meeting.  Before I could explain it, Lady Tremaine asked what America is.  Too funny.  These ladies are among the best meets in Walt Disney World.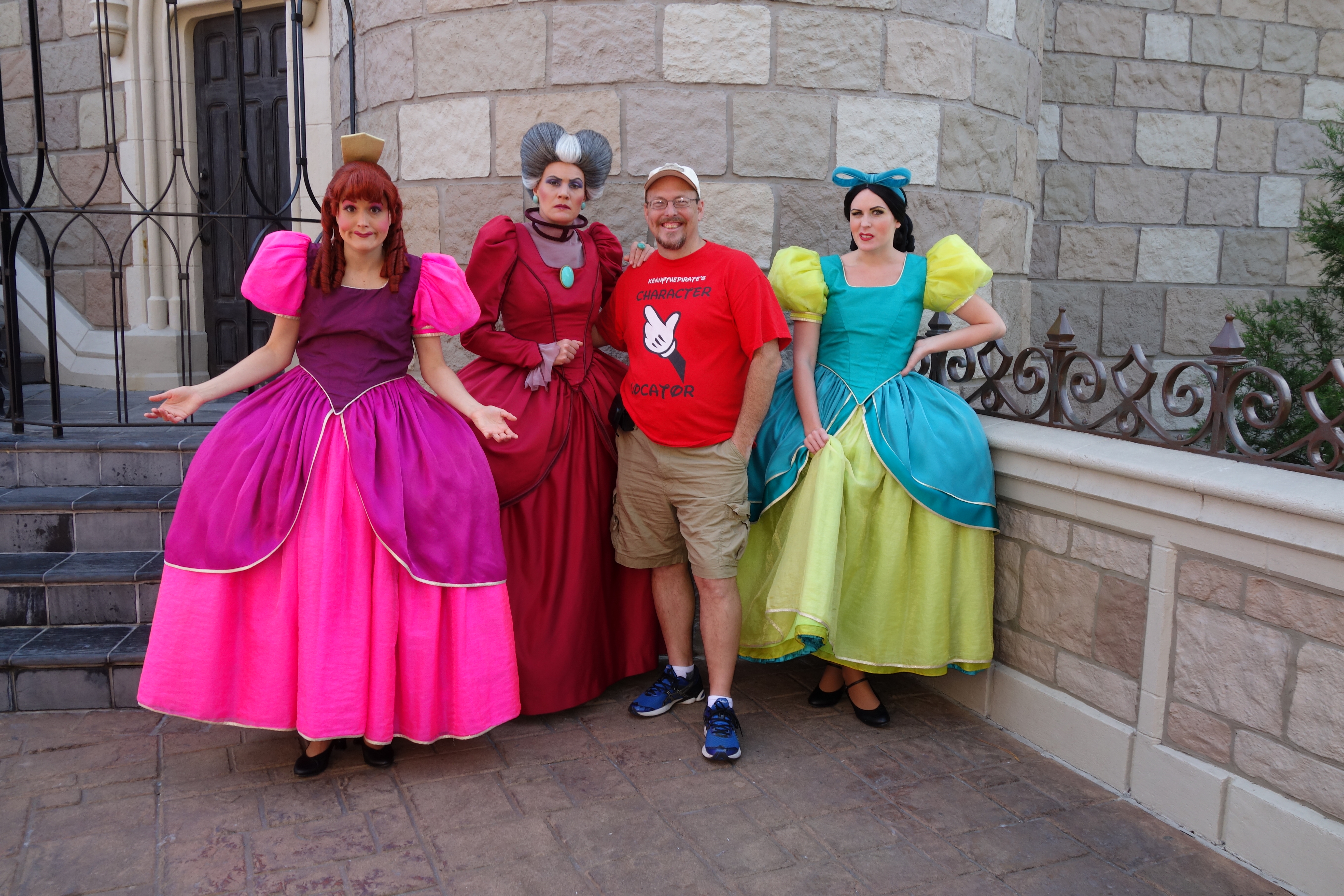 I headed over to check out the wait for Ariel.  It was posted as 15 minutes, but my keen piratical senses told me the line was a solid 30 minutes.  I chickened out and decided to take the ride instead.  It was posted as 20 minutes, but I walked all the way to the clam shell without stopping.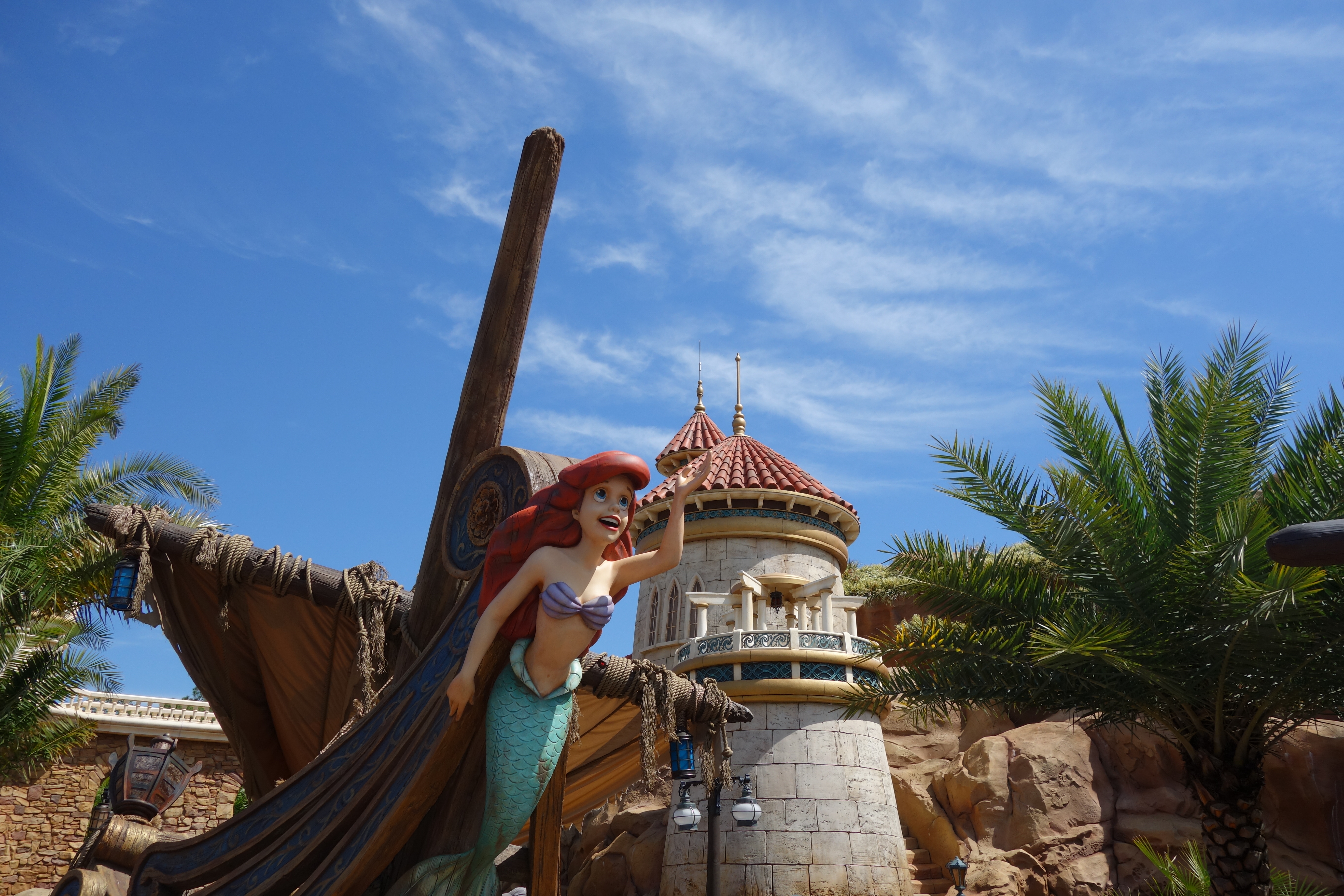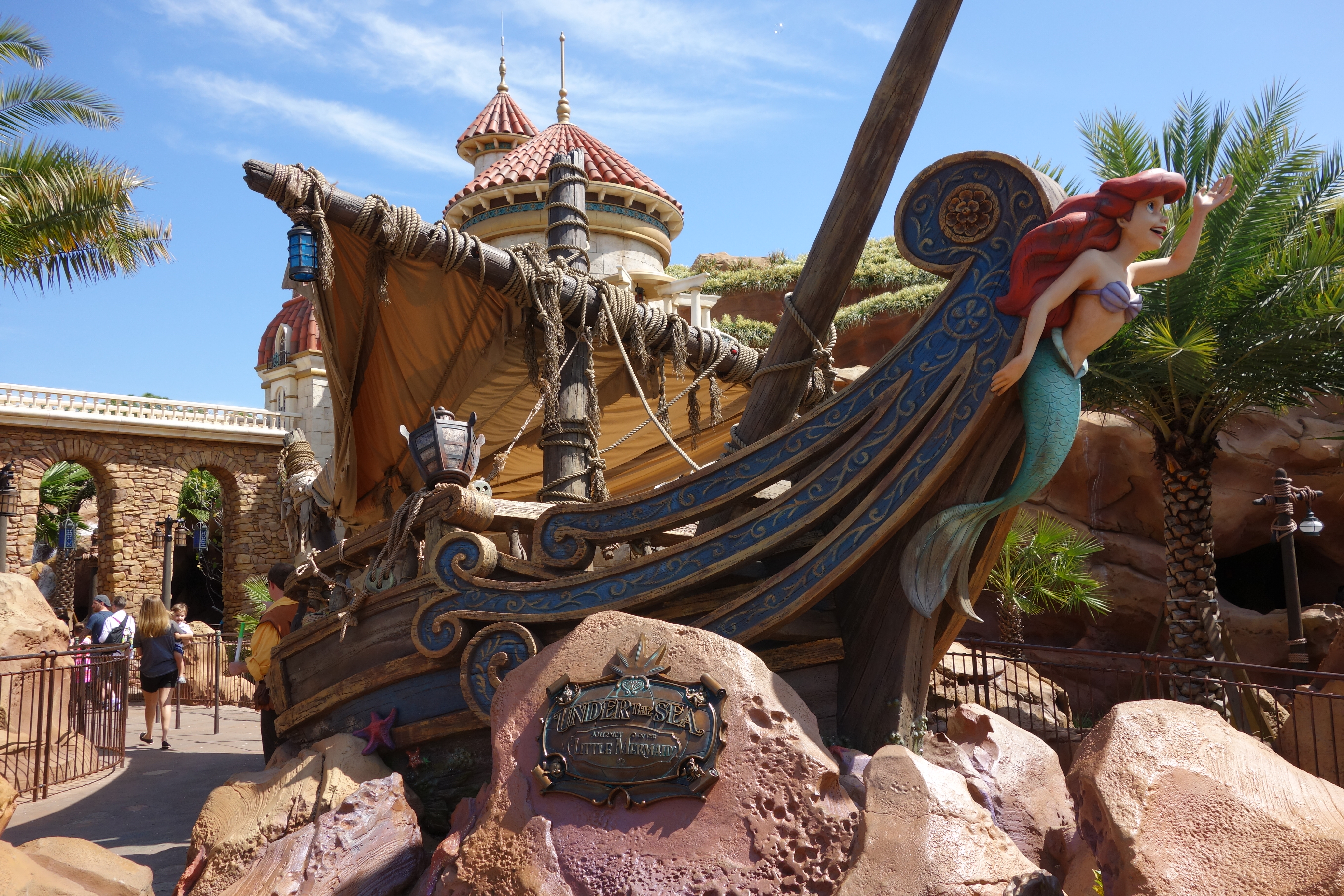 I like making it look like Ariel is sitting on the clam shell.  Not sure why, but it's the thing I do to entertain myself.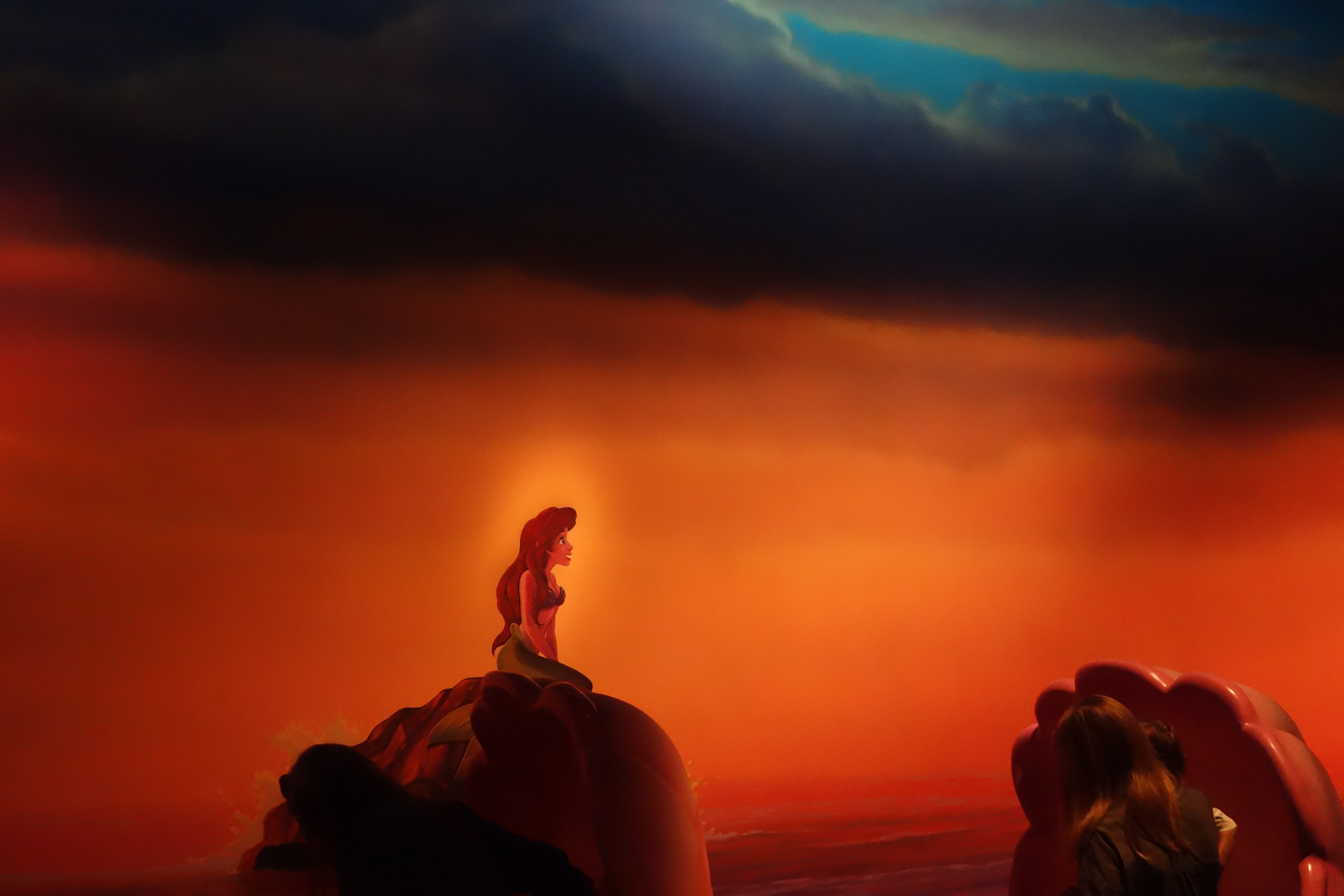 Is it just me or does Scuttle sound a lot like that guy that used to be in all the Herbie the Love Bug movies?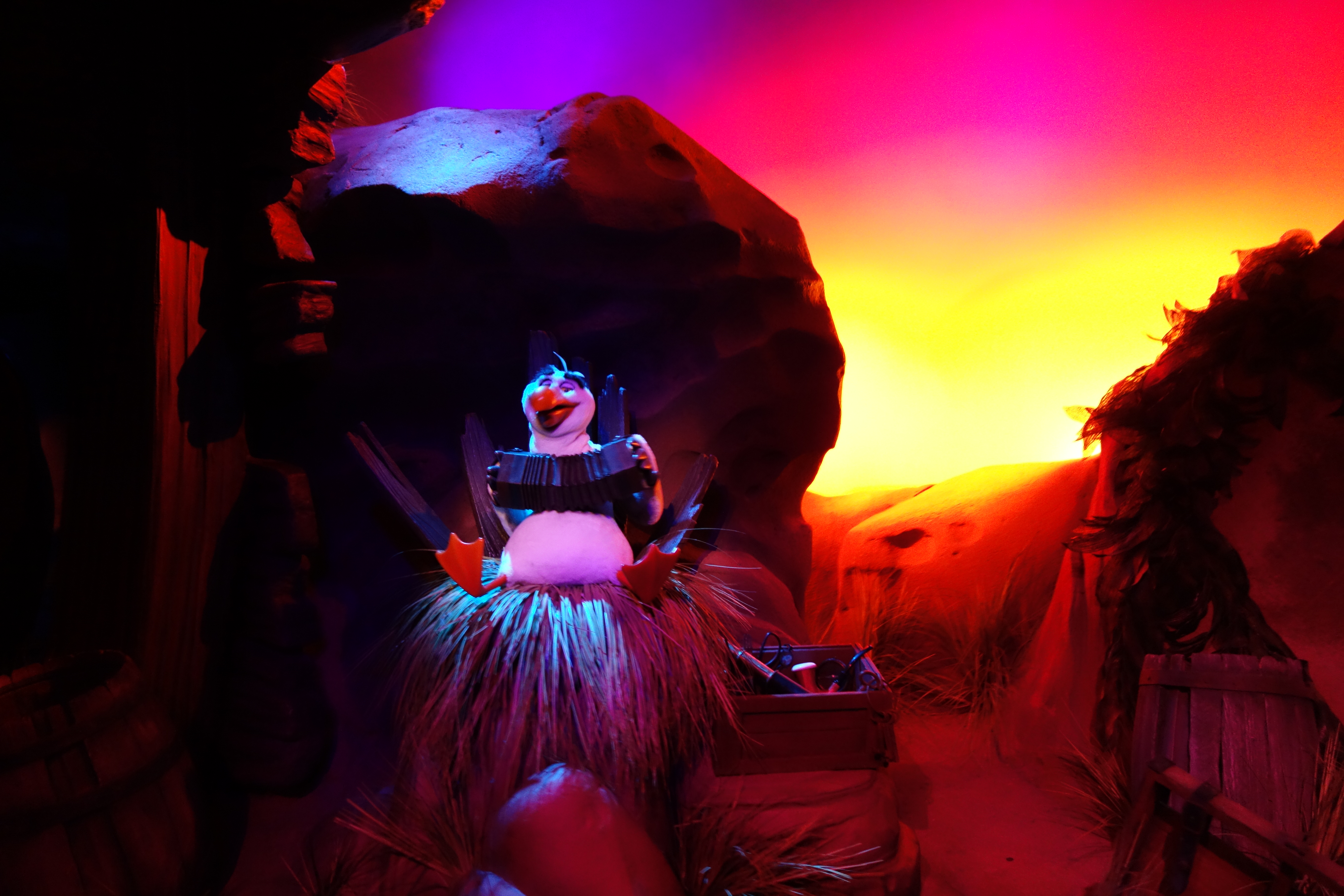 I promise, I didn't use a flash at all in these photos.   I guess Ariel doesn't like pirates, so she closed her eyes?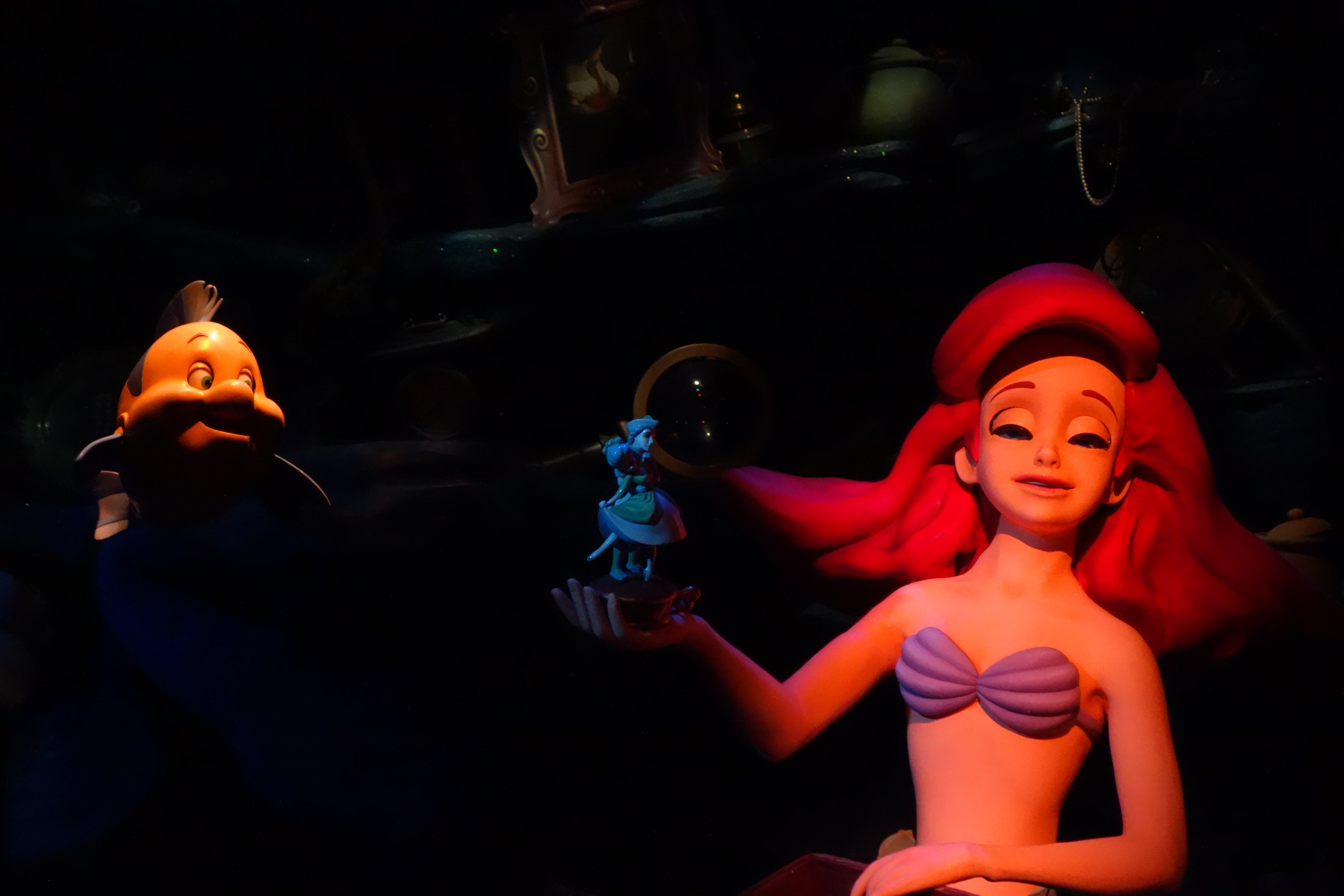 Under the sea….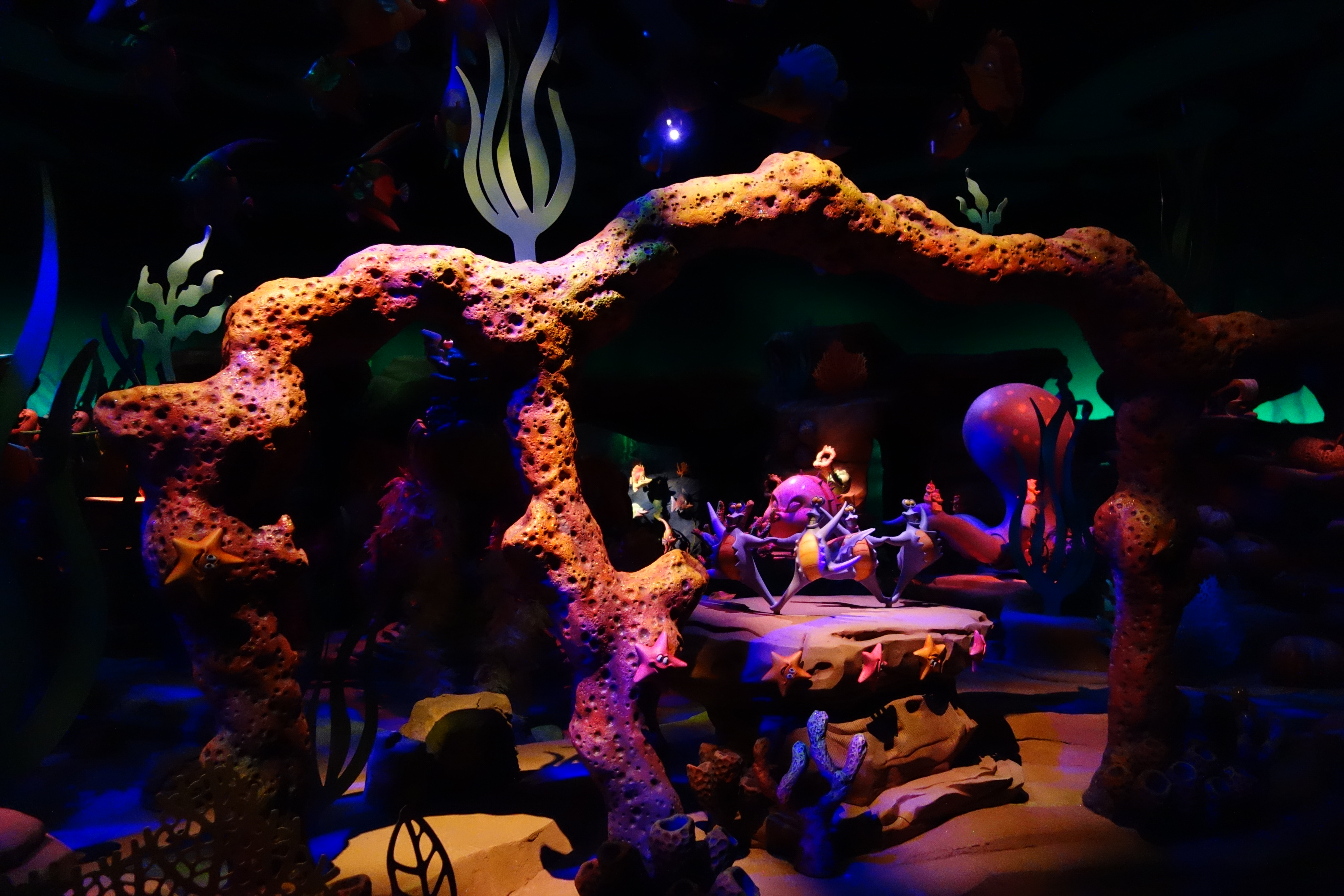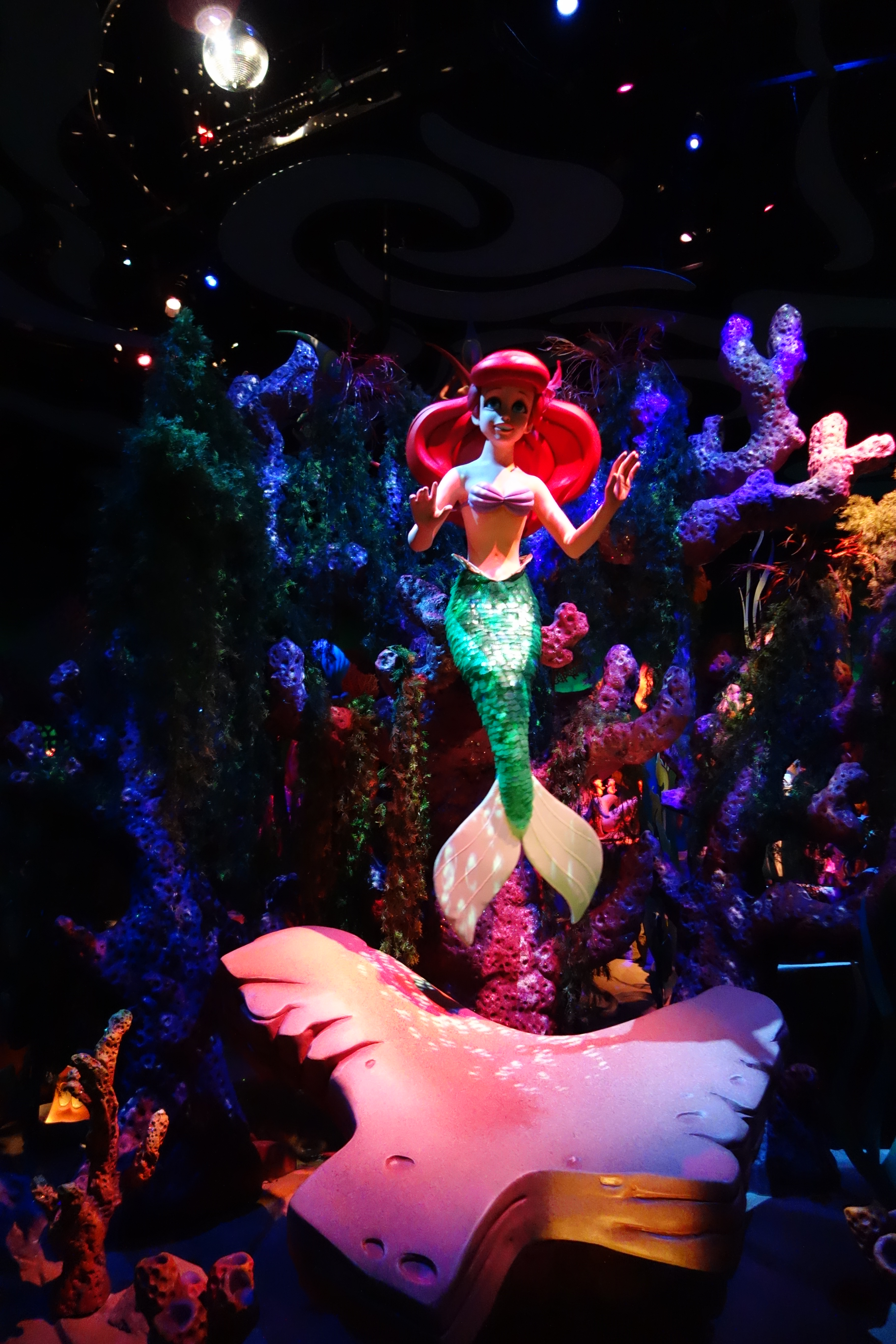 Sing, sing, sing!  I like this scene.  I like how the lighting changes and how well they used the crystal ball, bubble thingy as part of the story.  Sing! Ah, ah, ah, ah, ah, ah.  Use words!  Sing!
The clam shell stopped her for a moment.  They were probably loading or unloading a handicapped vehicle.  I started to get a bit of a crush on Ursela at this point.  I could see in her eyes that she's just misunderstood.  She wants the same thing other women want, a prince, a lot of power and the ability to control the ocean.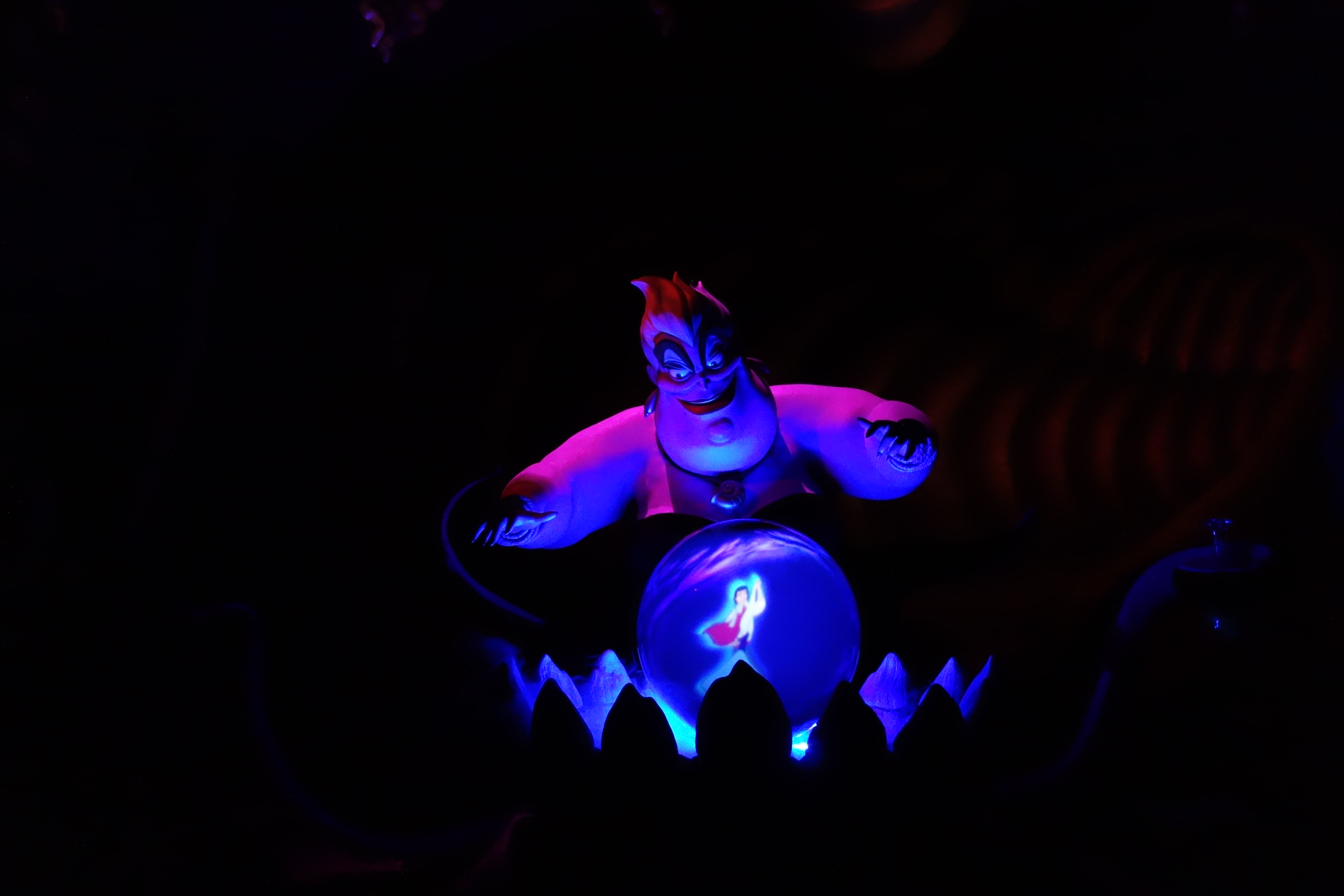 After riding and taking some more photos, I began to make my way out of the park.  As I walked down Main Street the Move It, Shake It, Celebrate It Street Party was heading backstage.  Jessie waved.  I heard a rumor this week that this show could either move to seasonal status or be eliminated in the cost cutting barrage that is currently going on at Walt Disney World.  We'll wait and see.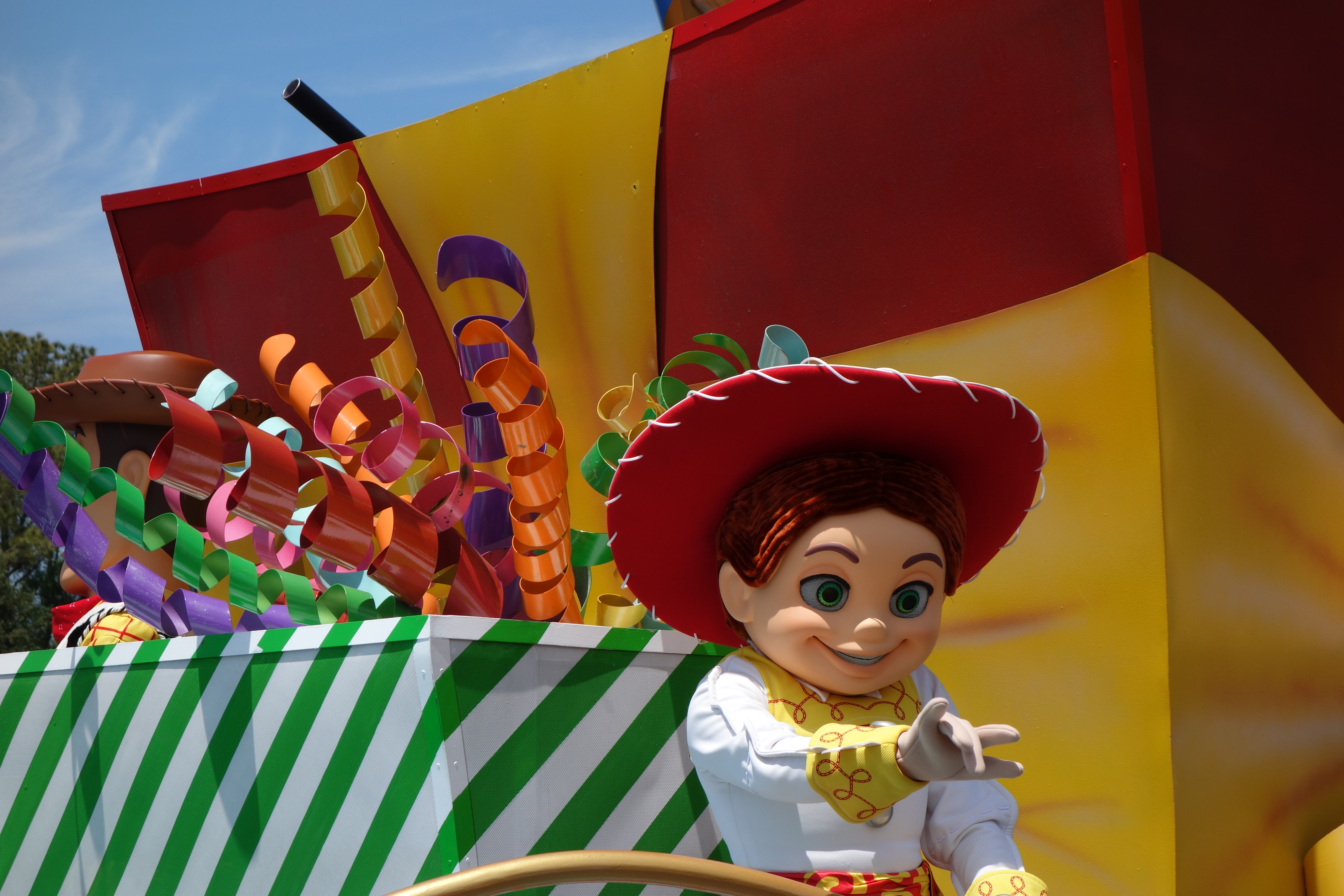 Before leaving, I had to drop in to the Crystal Palace to say hello to my friend Piglet.  I miss Piglet in the parks.  There were always so many great breakfast and bacon jokes there.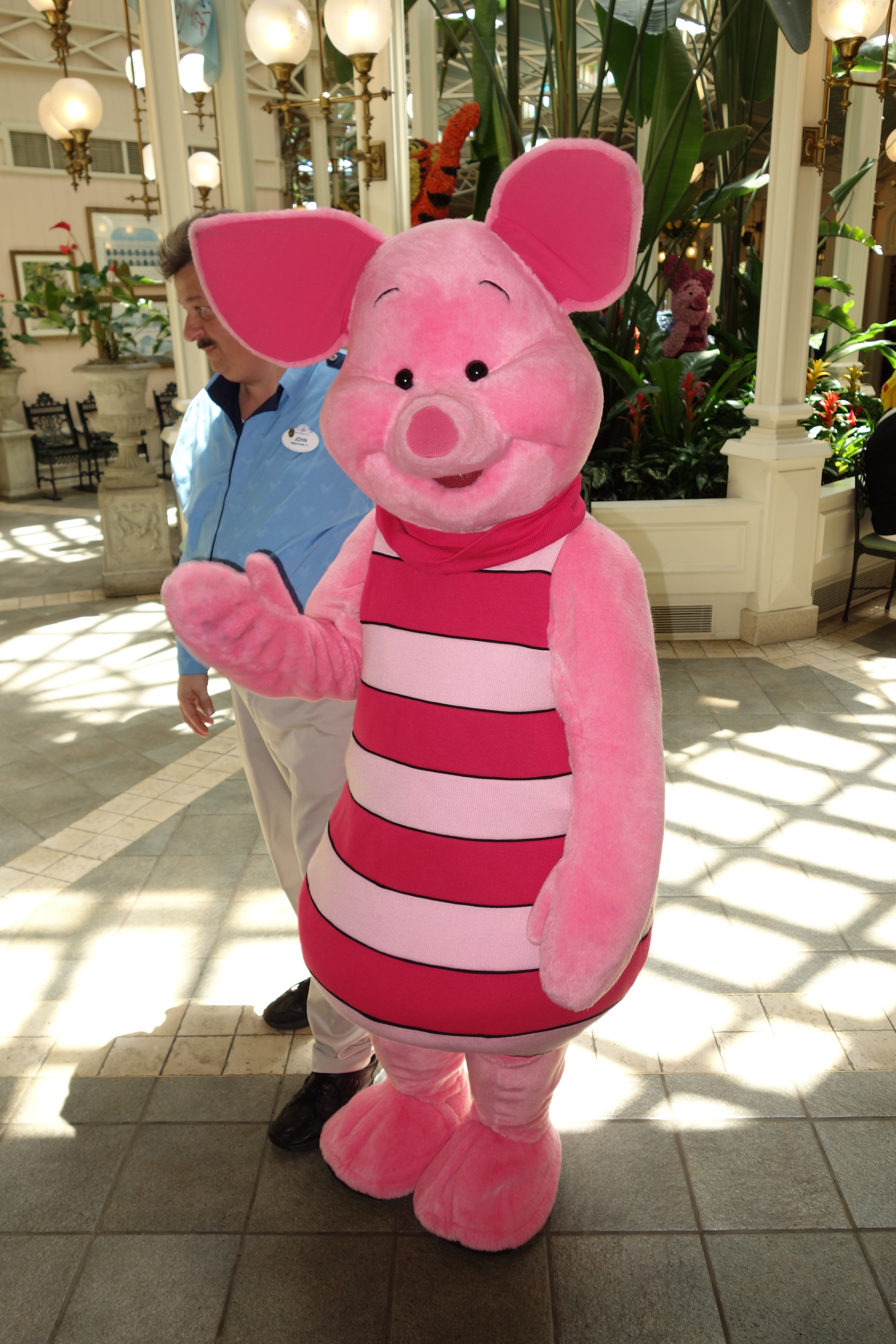 Chief Smokey Miller was driving the fire engine up and down the street.  I like seeing the Main Street Vehicles out more and Chief Smokey should be driving his truck and checking on the fire standards of the park.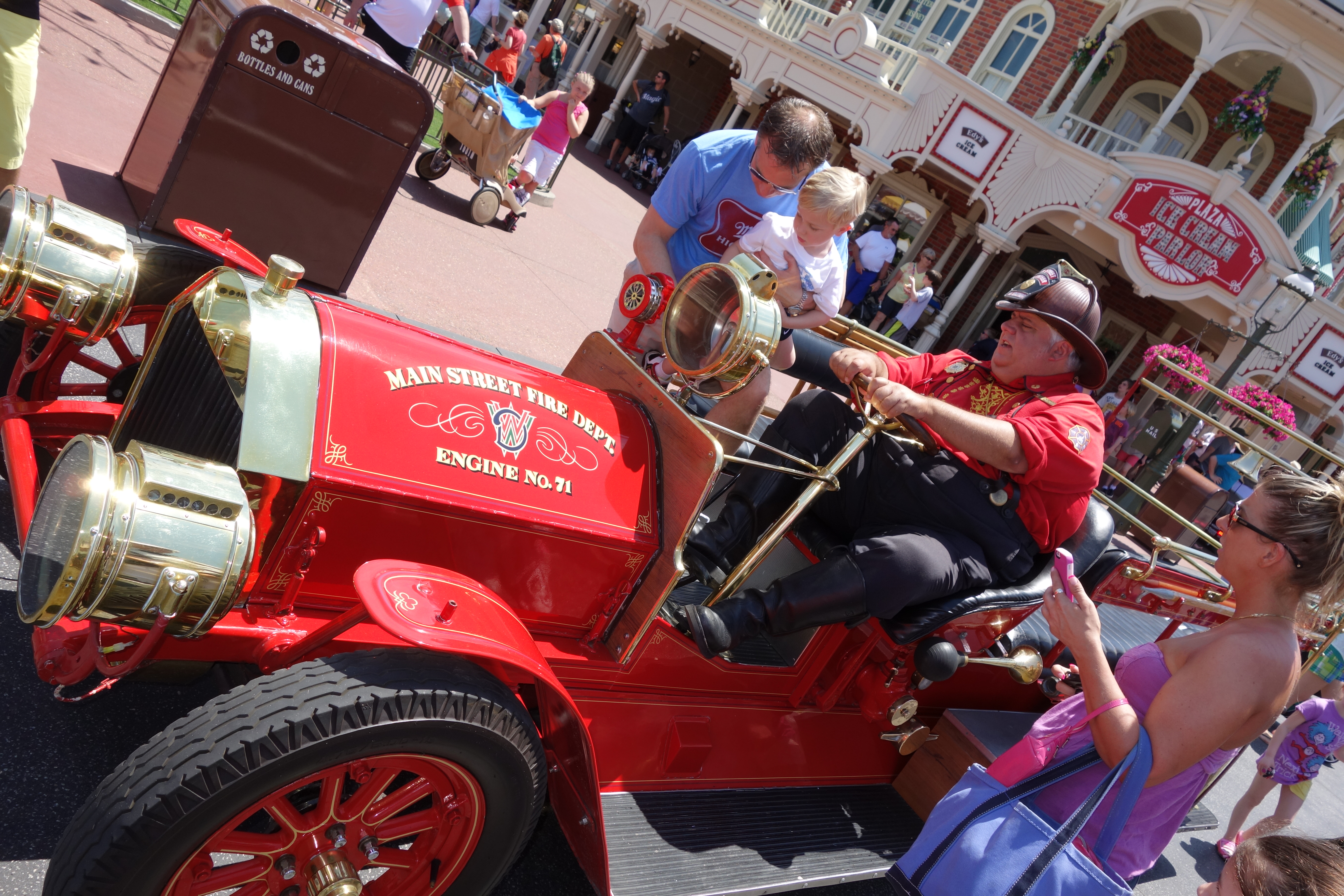 It wouldn't be a day at the Magic Kingdom without the Dapper Dans!  I'm thinking of dressing like one for Halloween.  What color should I pick?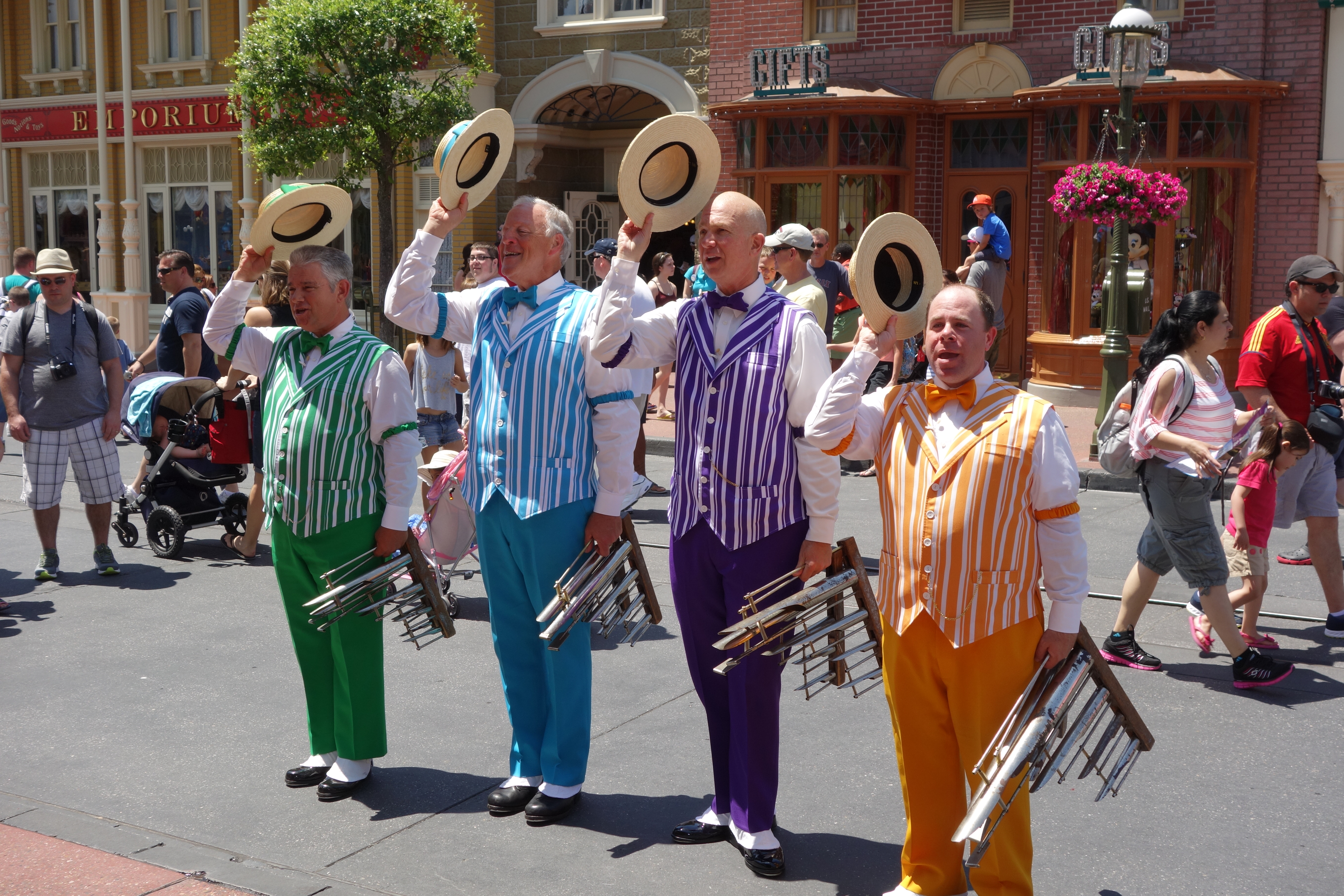 It was time for Marie to return from break, so I dropped by to see her.  Knowing her schedule meant that I waited 2 minutes while the line formed quickly.  The people at the back of the line were waiting 15-20 minutes in the hot sun.  There was a survey person there asking what I thought of this meet.  I hope it doesn't mean they eliminate it!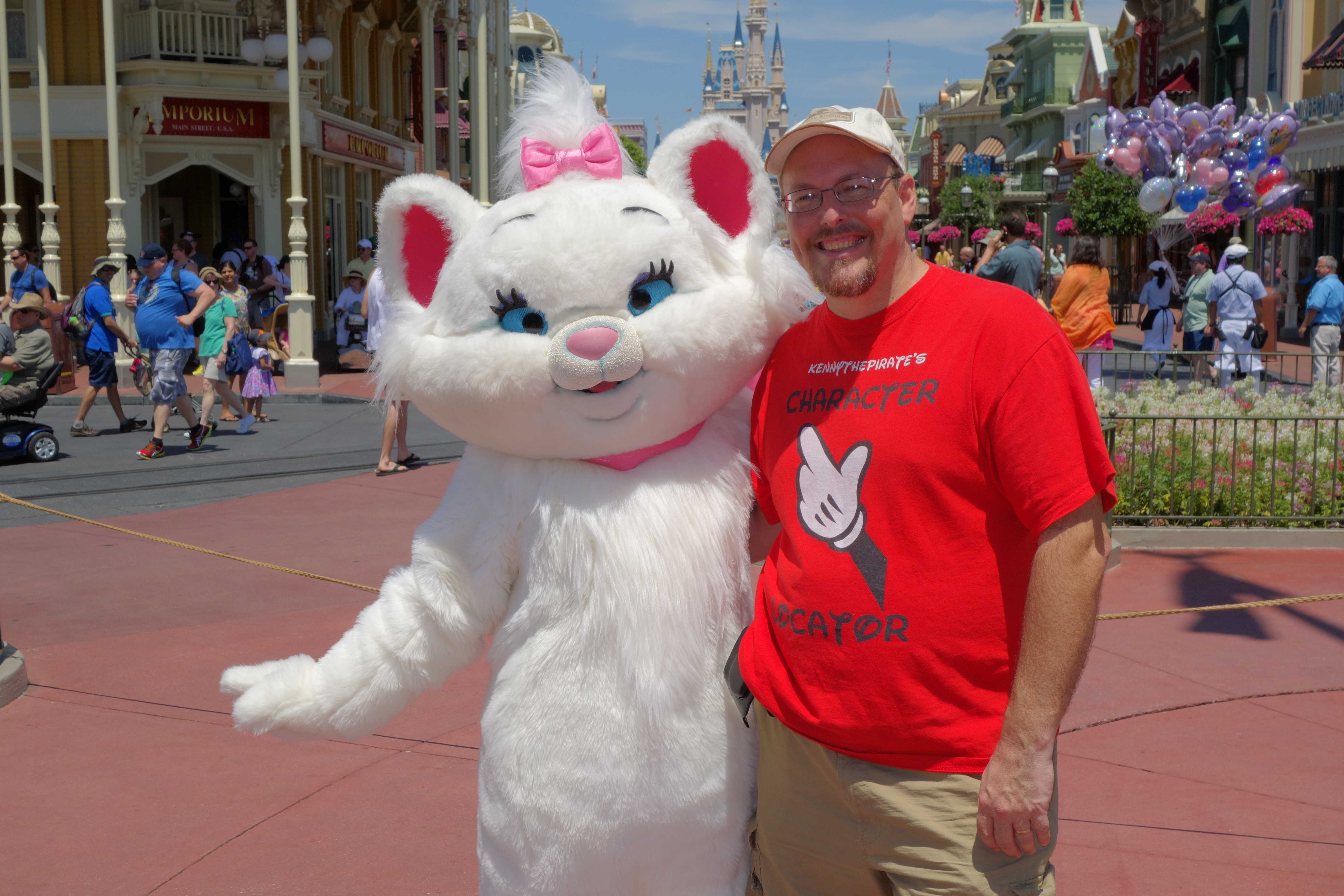 Mary Poppins had taken shelter at The Chapeau.  There was no shade at the Bicycle sign, so a little move, but guests couldn't see her, so there was no line.  I had to tell her that she has the most beautiful eyes.  Wasn't being flirty, just liked her eyes is all.  She said, "Thank you handsome man.  Say hello to your wife!"  Awesome, love that, great response!
Chief Smokey couldn't find other riders, so he kept picking up different Main Street Citizens and driving them around Town Square.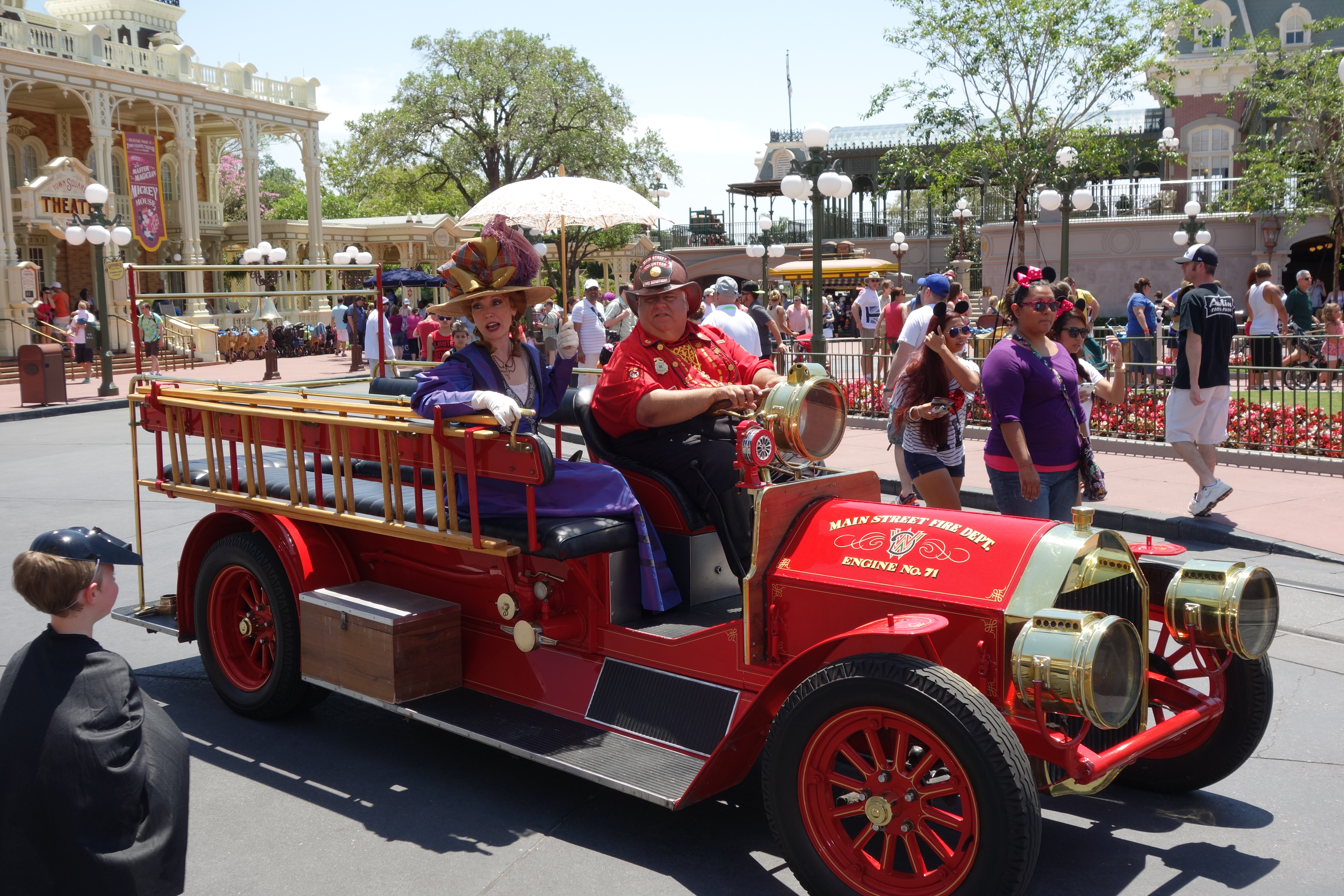 At this time I ran into some friends and we chatted by the Flag Pole.  I was asked over and over to take people's photos.  I think people interpreted the pointing hand shirt as "employee."  I didn't mind and even got my friend Robert to post their photo to his Twitter feed.  They seemed to like that.  Tomorrow, we'll see what I did that afternoon.