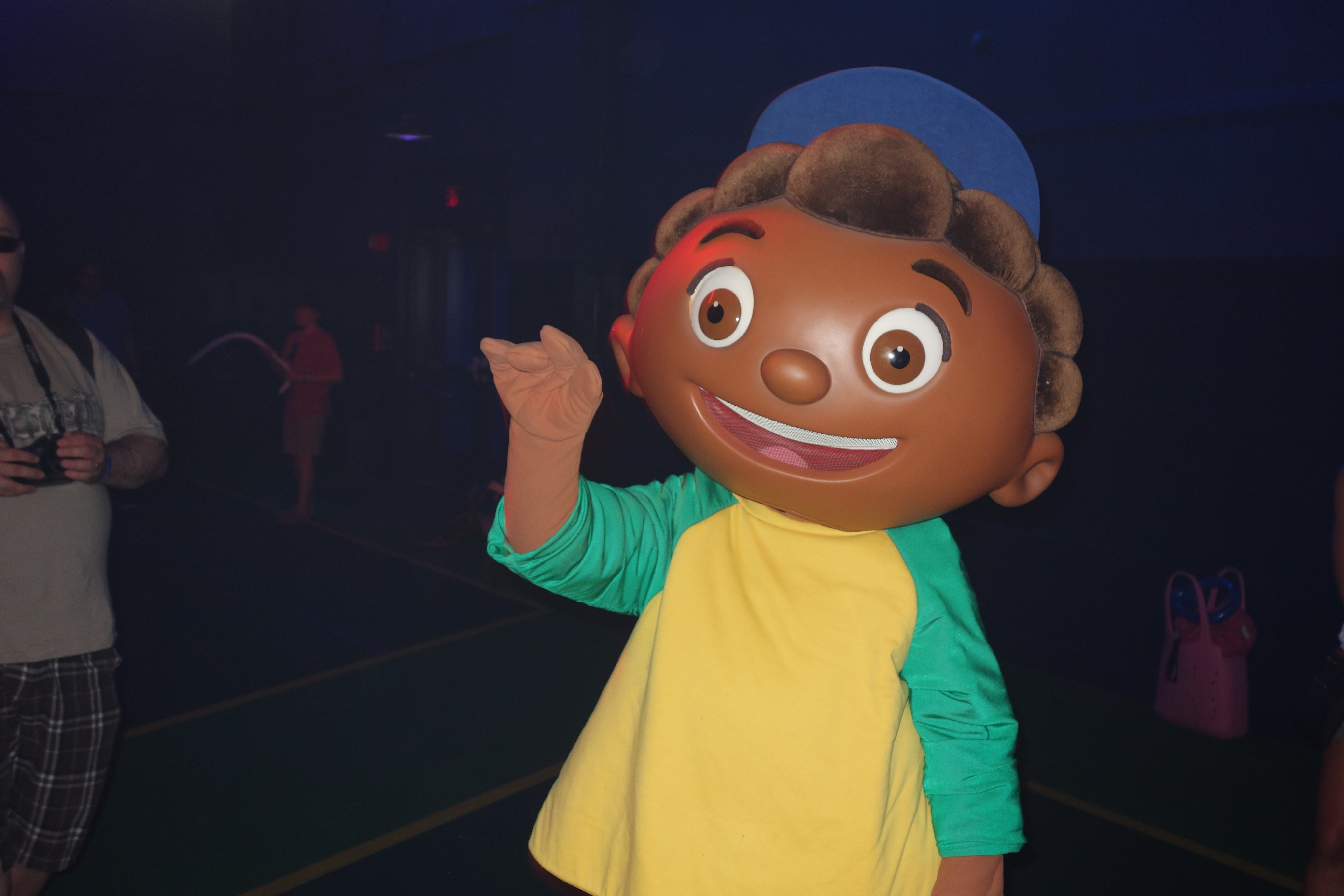 (Updated 2/8/16)
NOTE:  Sofia the First has replaced Quincy and Doc Mcstuffins replaced Annie
Your intrepid reporter ventured to Hollywood Studios during Extra Magic Hours to see if I could discover what characters appear for the Disney Jr Dance Party and what times they appear.  This may be a low budget operation, but it isn't low quality :)  First, you need to know that the Disney Jr Dance Party is ONLY available to onsite Walt Disney World guests.  The Cast Member asks you to show a resort ID at the entrance.  I always stay offsite now, so I had to ask a friend to help me get in by listing me on their room reservation.
When the party first began, only Handy Manny and Jake were out dancing.  They arrived promptly at 10:00 pm.  Handy Manny wasn't as good of a dancer as Jake, but pirates are always the best!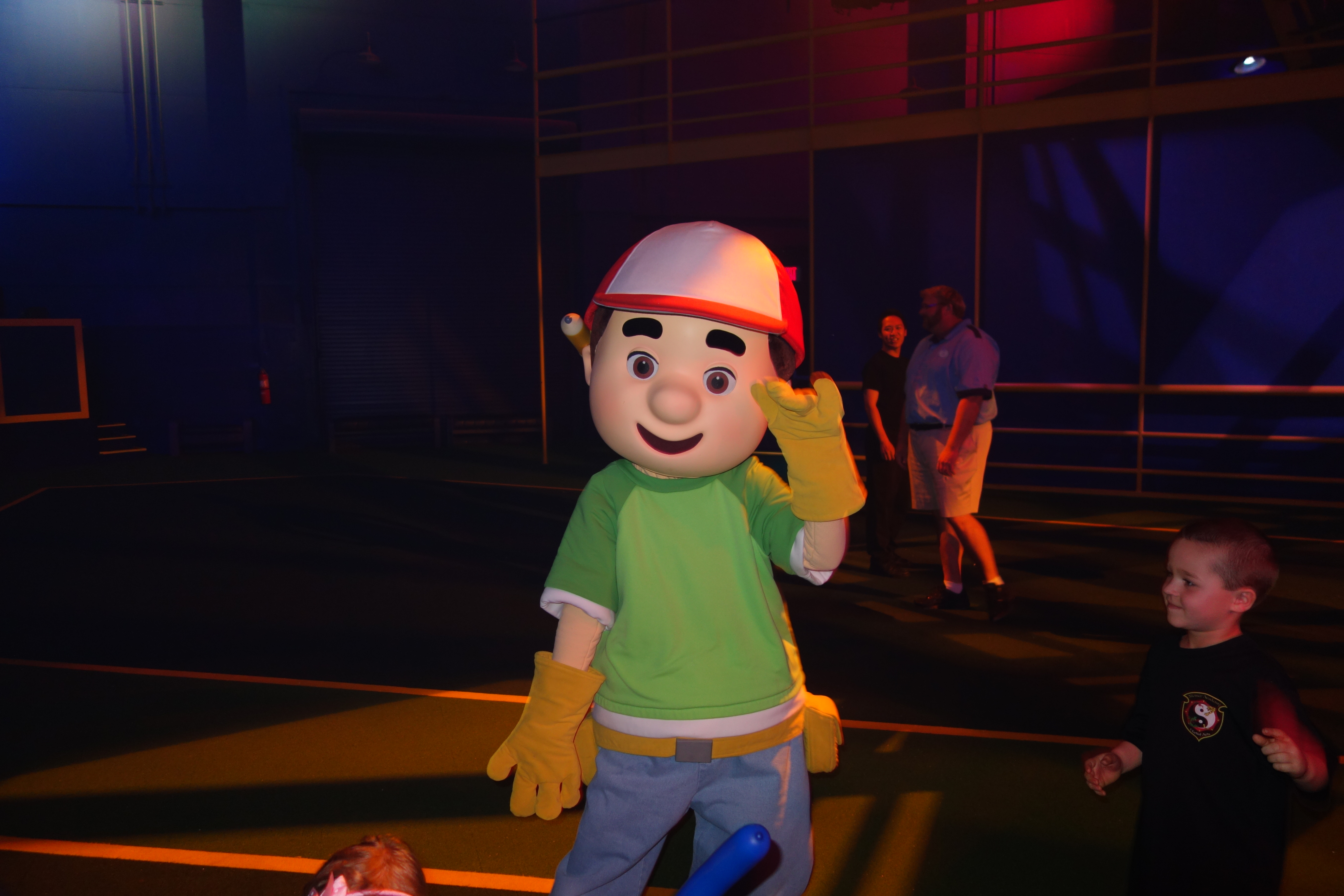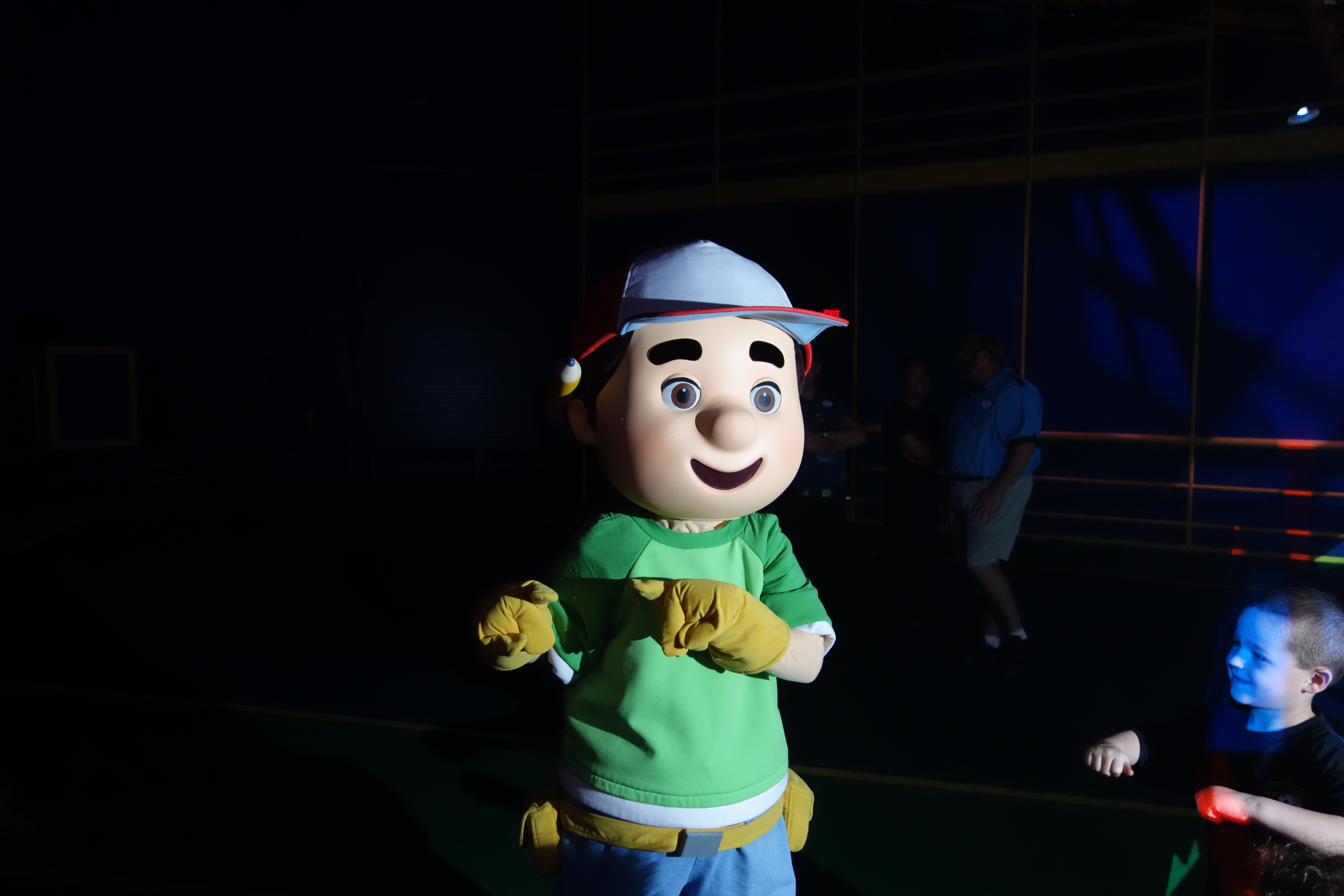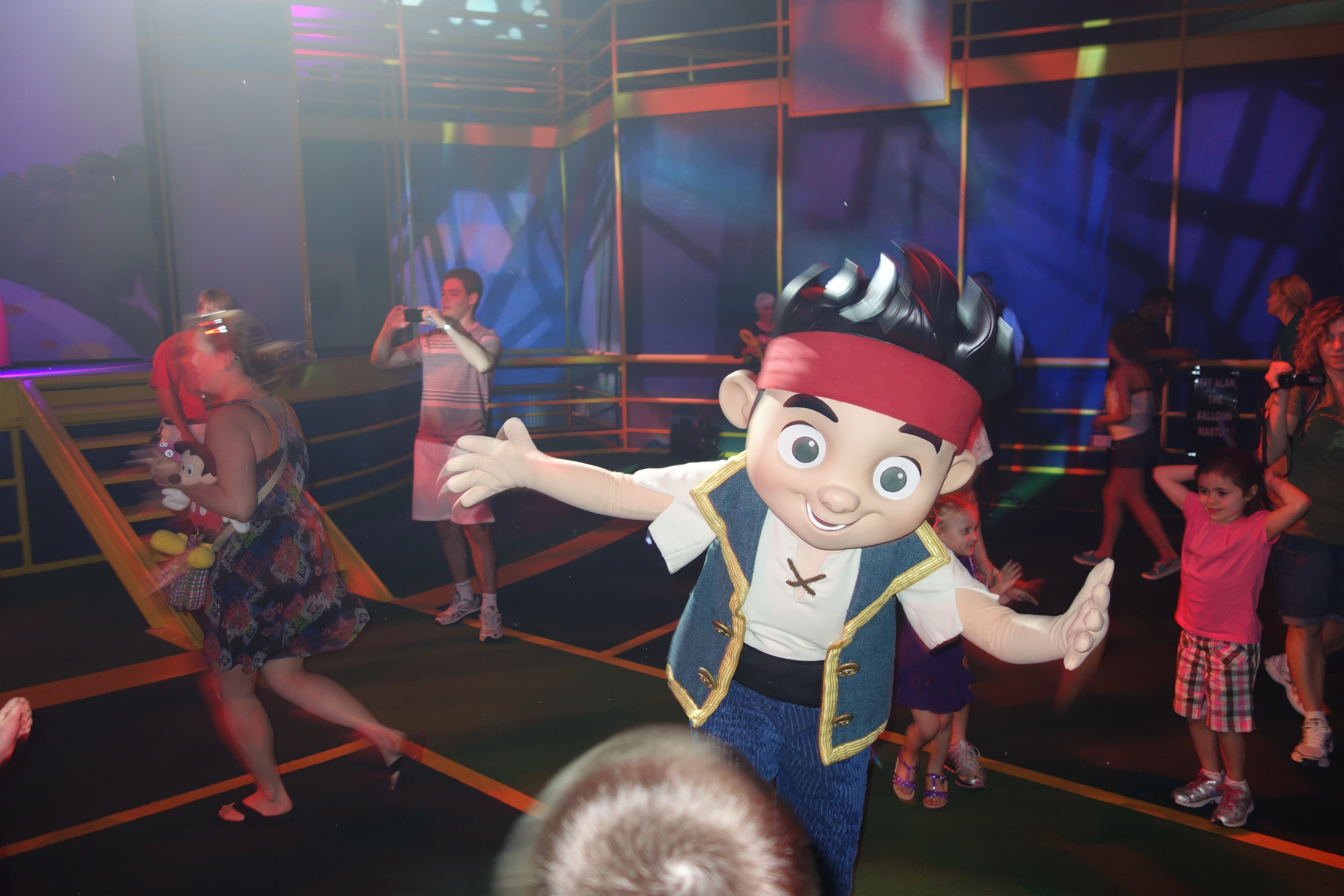 Once the party gets rocking it can become very difficult to take decent photos.  They use a lot of theatrical "smoke," have bubbles fall from the ceiling and even make it snow.  Those bubbles and "snow" can really mess up your camera lens, so you might want to put away the camera when they use those features.  It wouldn't be a Disney World dance party without a live DJ right?  I think his name was DJ Hipster Cool Guy with Spiked Hair, or something like that.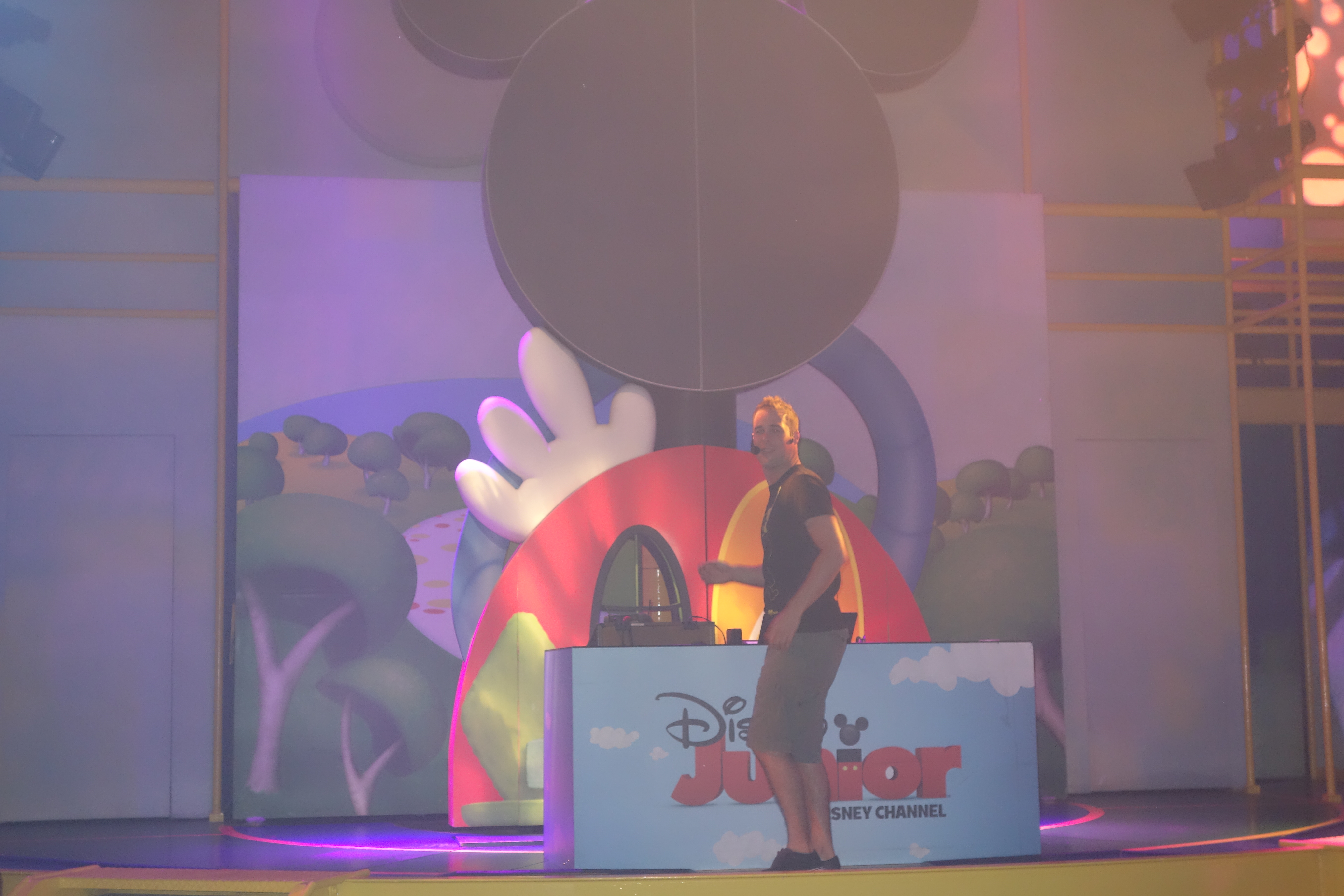 This photo shows you how foggy it becomes in the room.  The kids were having an absolute blast and many of them stayed the entire 2 hours for Extra Magic Hours.  The party used to be 3 hours long, but Disney cut late EMH from 3 hours to 2 hours a while back.  Boooo!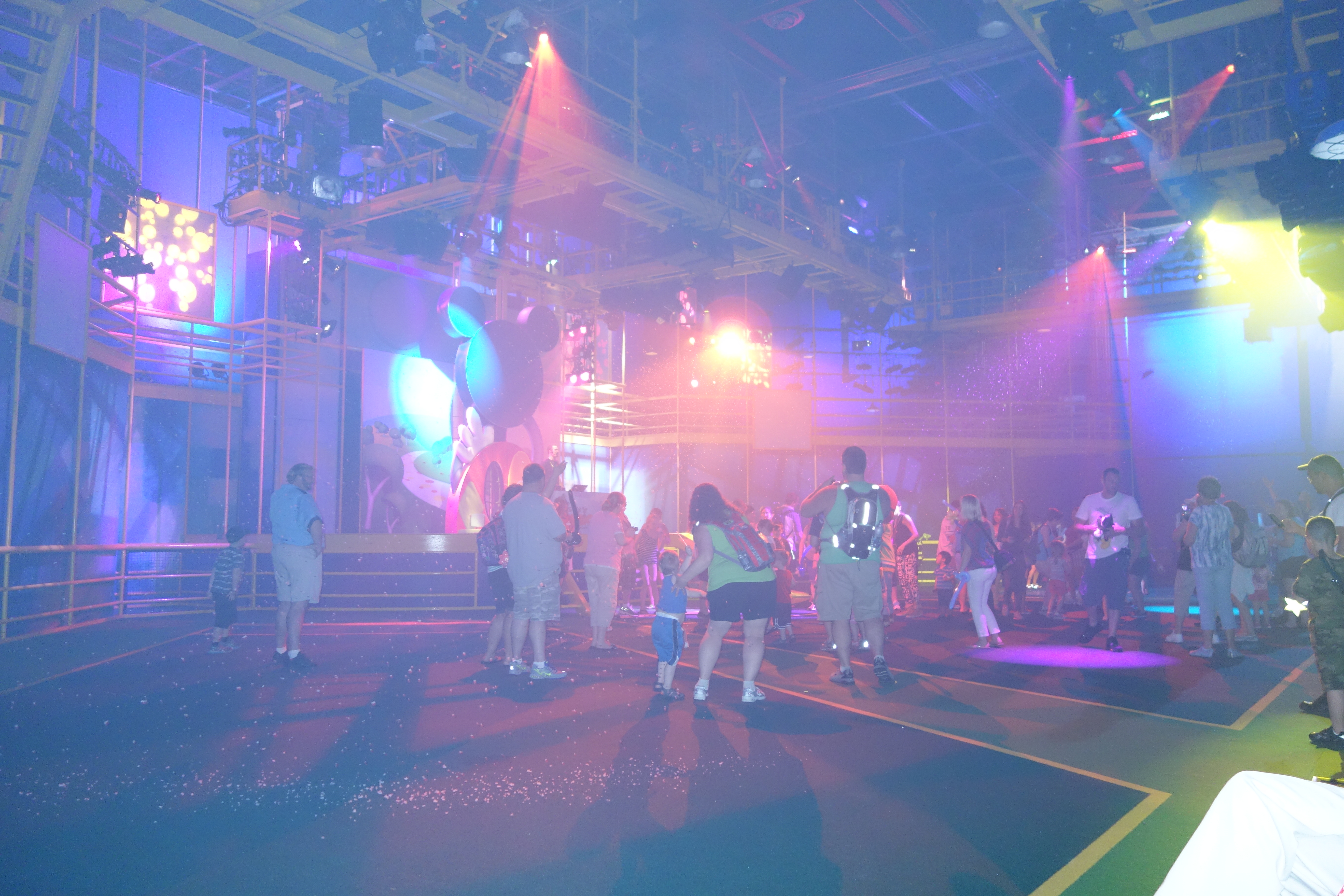 At 10:15 pm Mickey and Minnie appeared to join Handy Manny and Jake.  The kids excitement level jumped right back up again when the DJ announced the Big Cheeses were in the room.  Everyone loves Mickey and Minnie!  I think Mickey was trying to fly in this photo.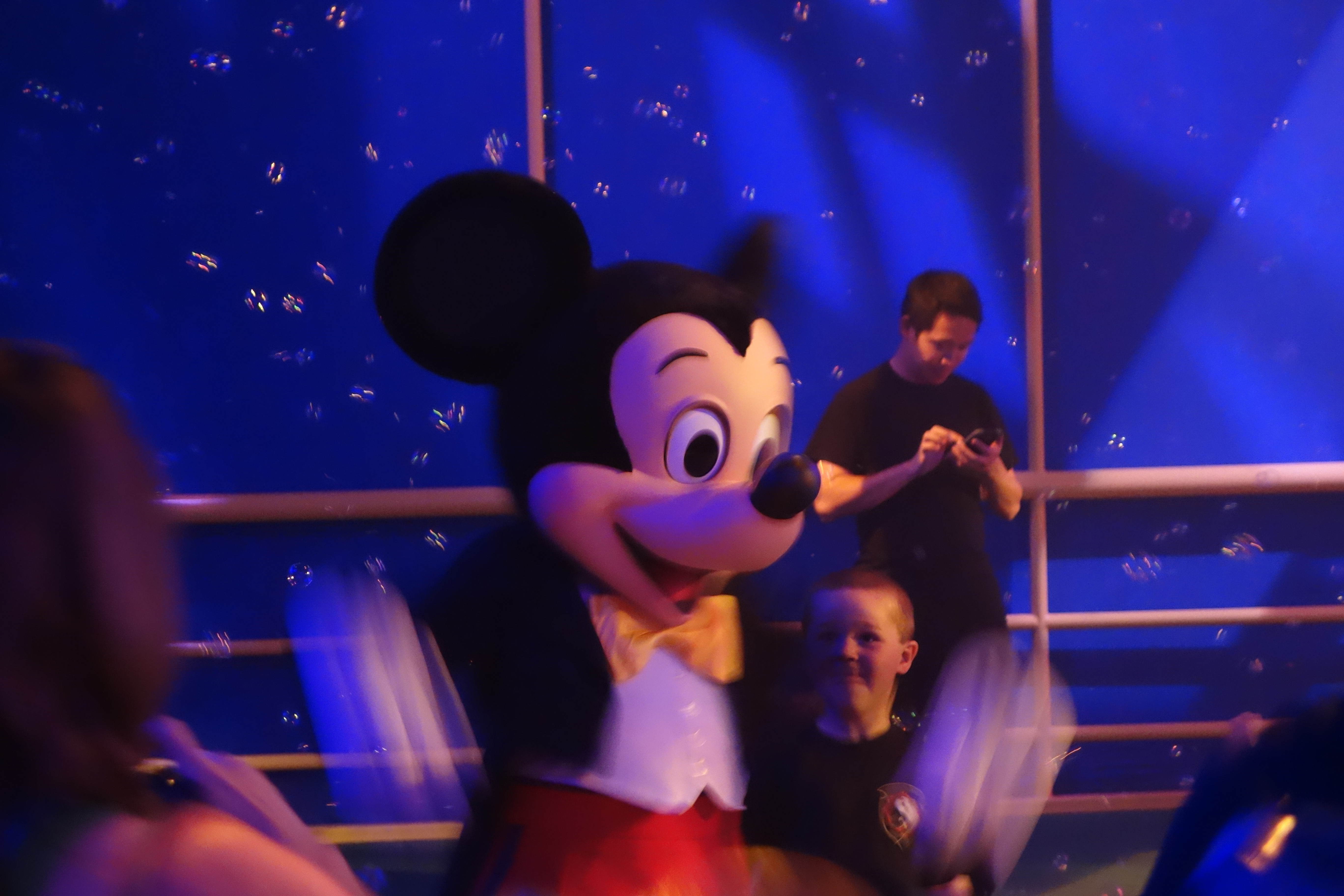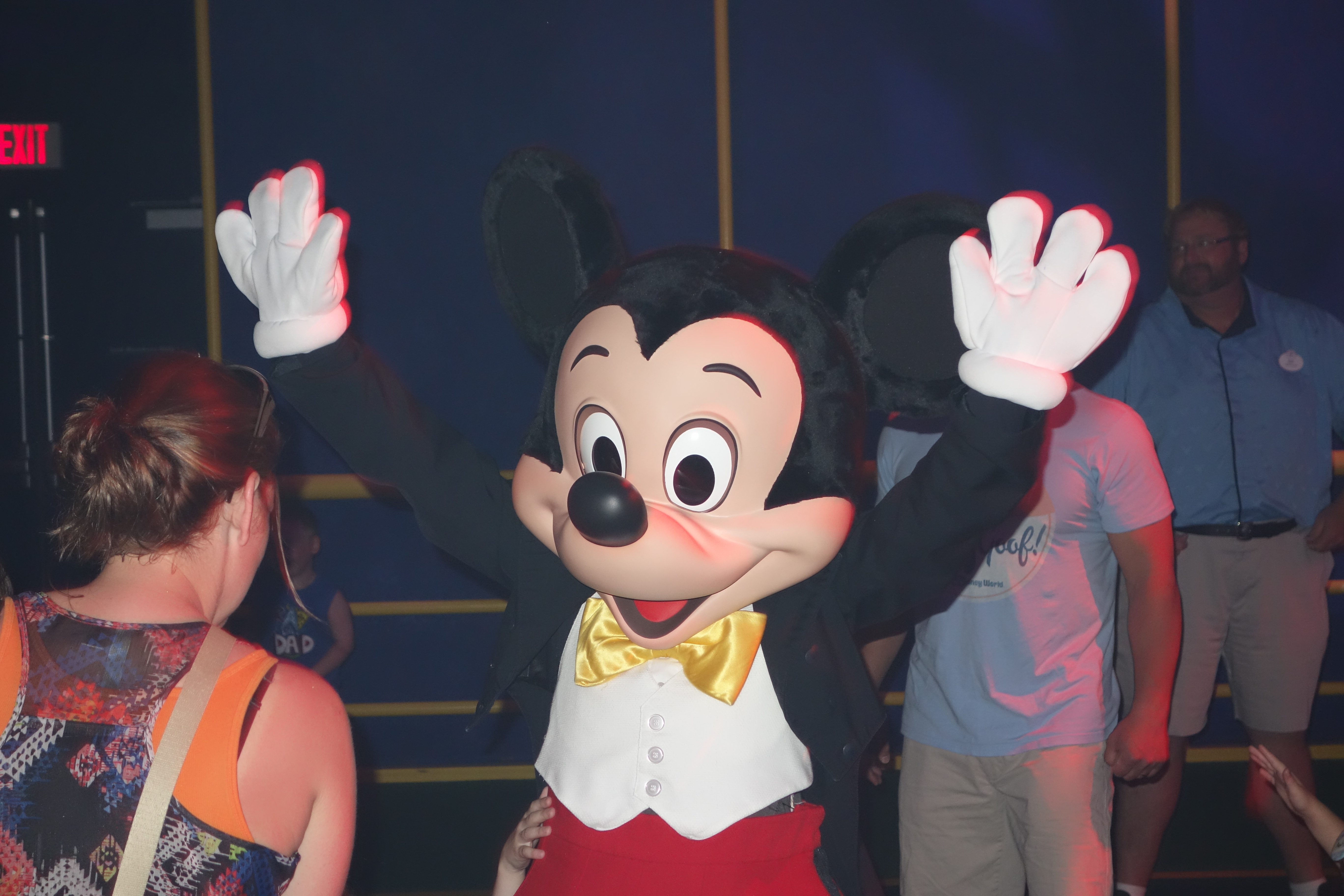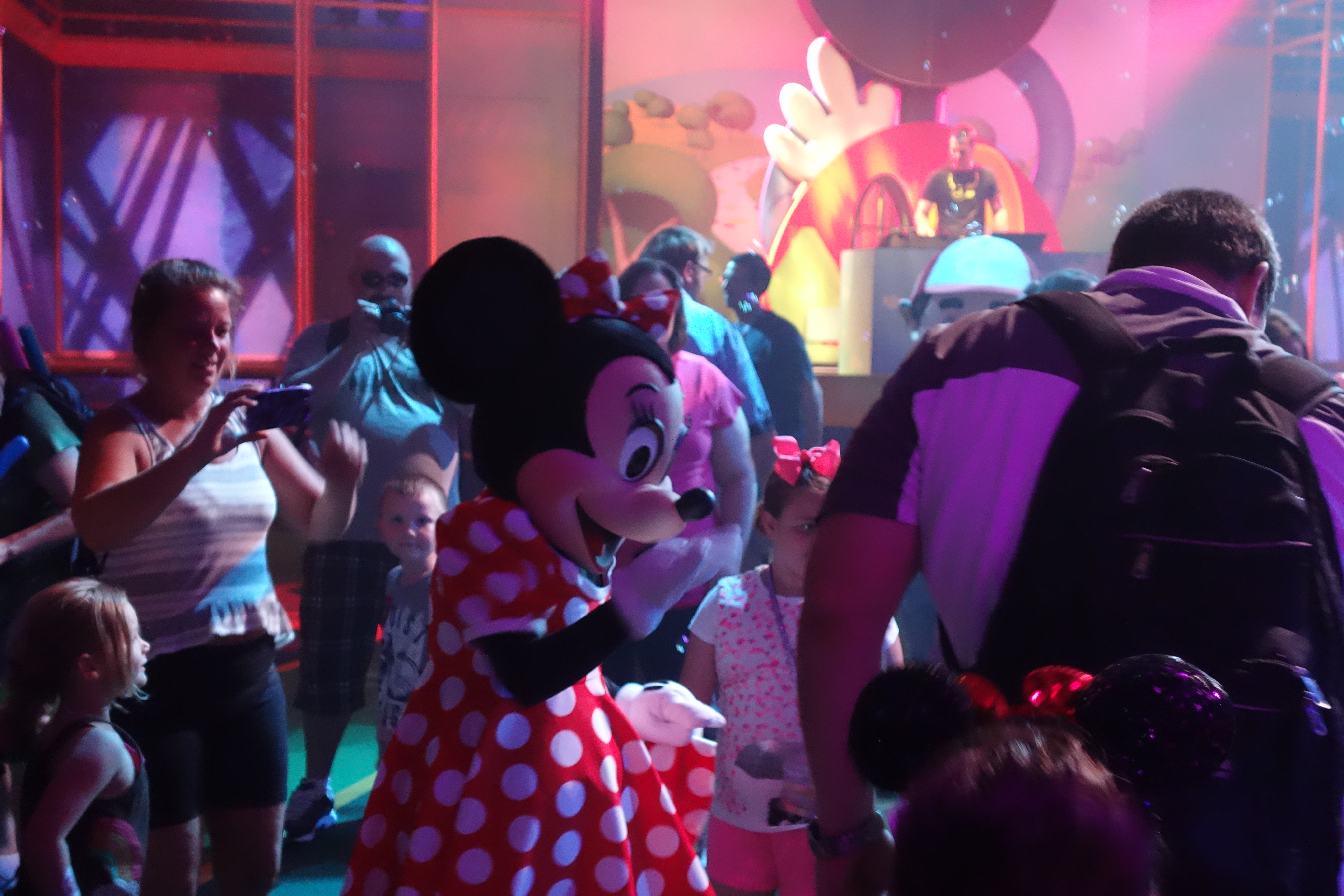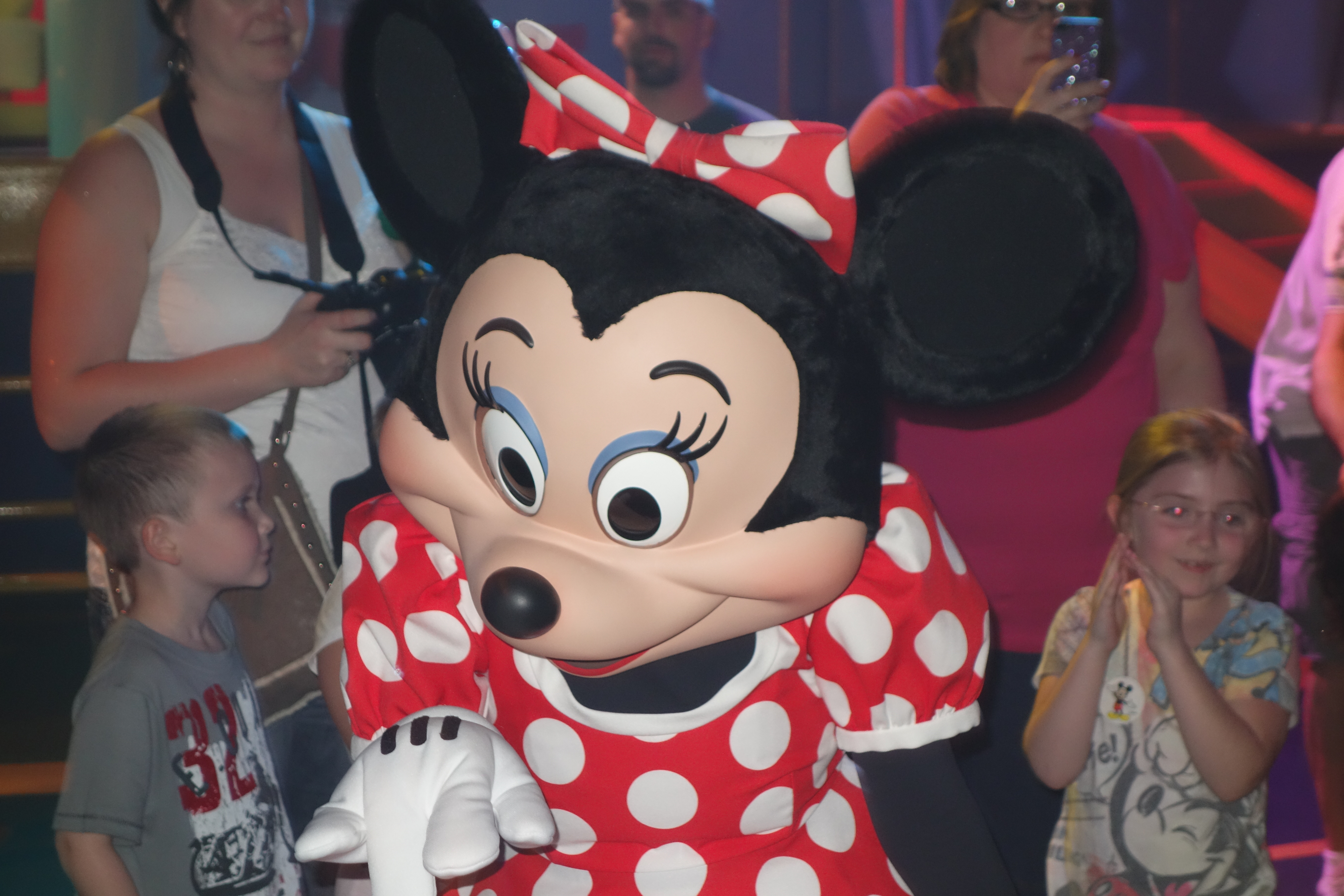 Mickey was assigned the task of leading a Conga Line by the DJ.  Why do they call it a Conga Line when NO ONE plays the Congas?   You guys need to leave a better name for this in the comments!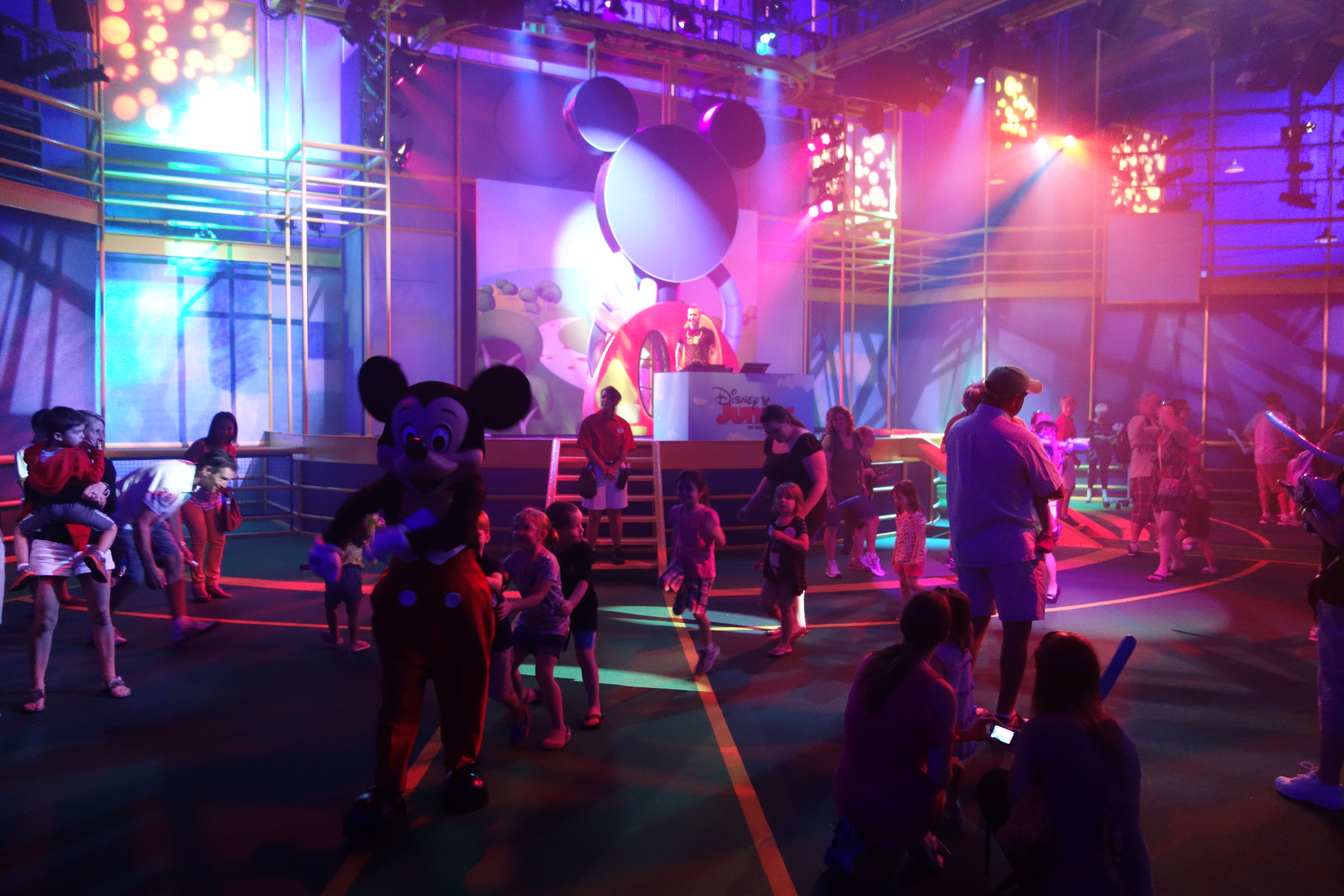 At 10:30pm Goofy and Pluto arrived and Manny and Jake left to take a break.  This left us with Mickey, Minnie, Goofy and Pluto.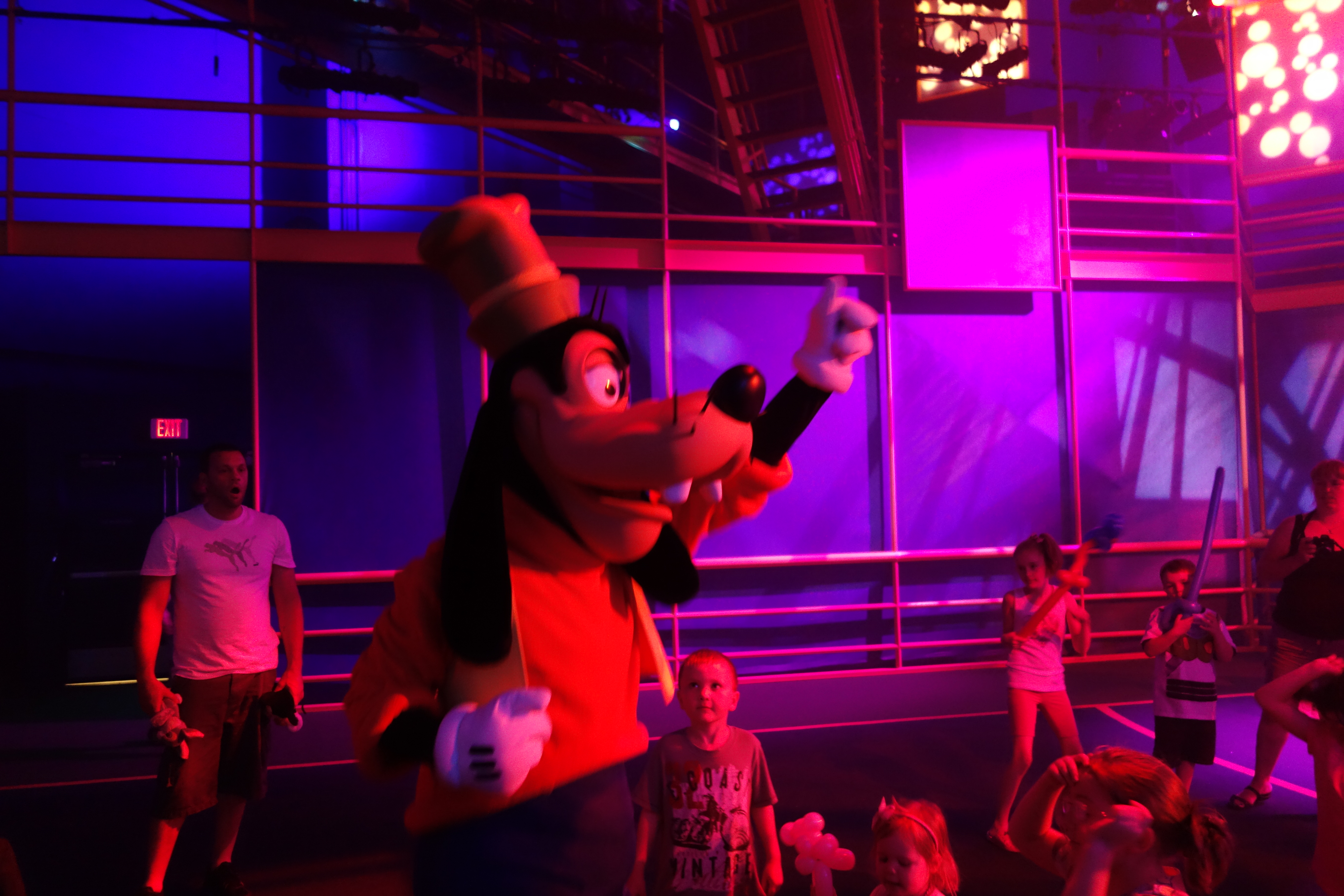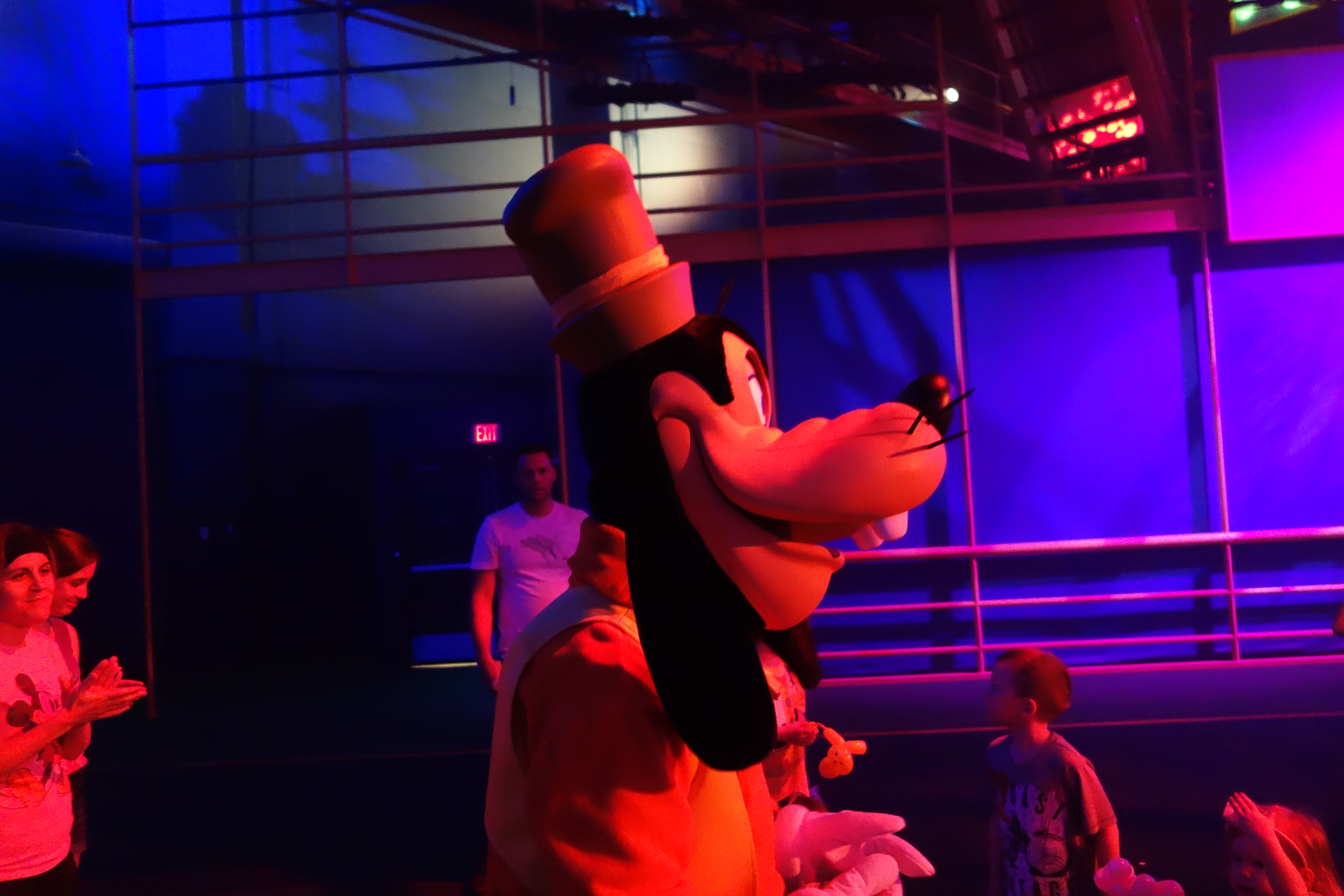 When the DJ announced that he was playing a song in honor of Pluto, which turned out to be "Who let the dogs out?" Pluto went nuts.  He was jumping around all over the place and the kids really responded to him very well.  Shouldn't the song honor Goofy too?  He is a dog after all.  One of his original names was Dippy Dawg.  I like Dawg because it reminds my of my time living in Georgia and Randy Jackson from American Idol.  "Dawg, you're in it to win it!"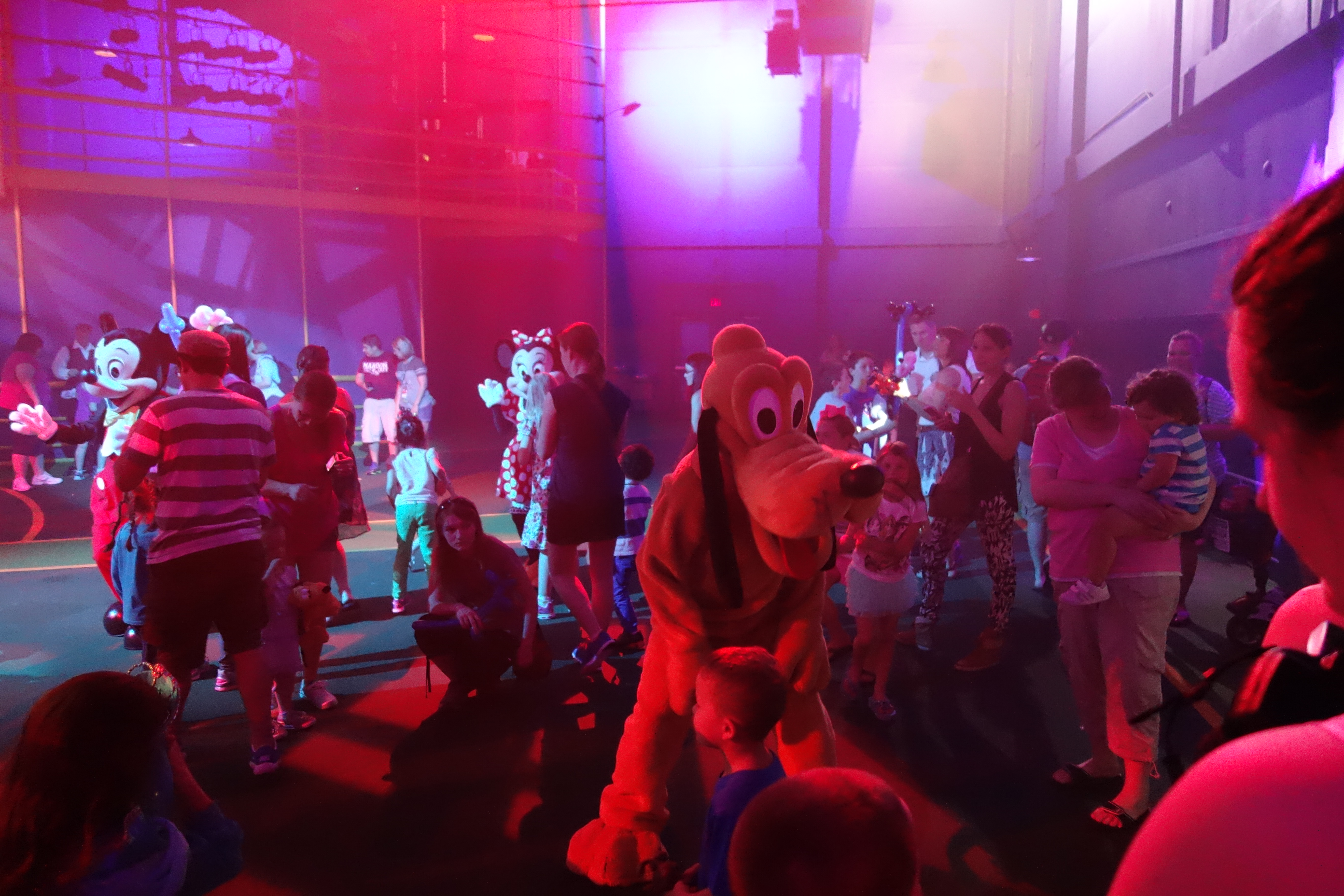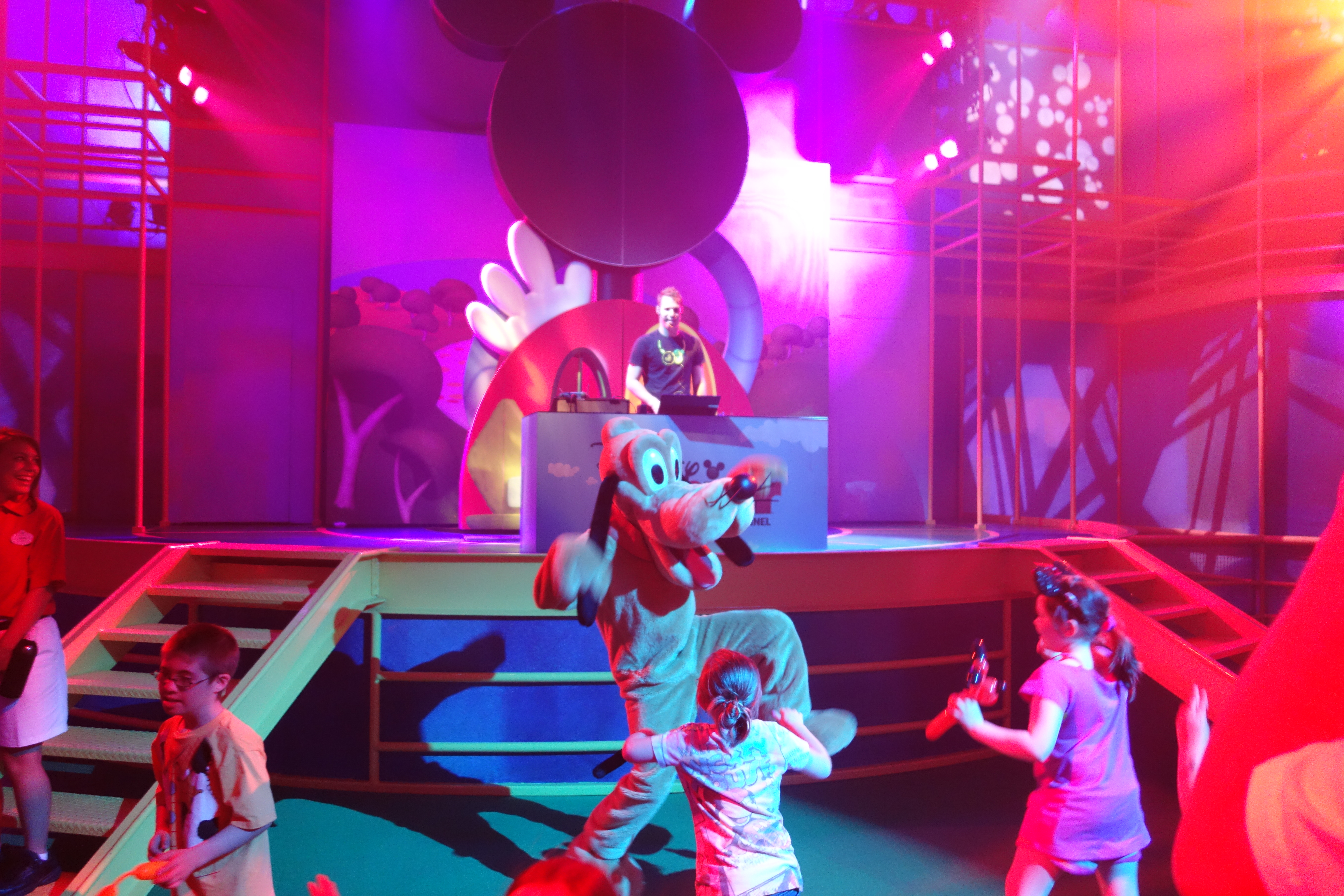 At 10:45 pm Quincy and Annie joined the dance party.  Most of the kids went to Annie, leaving poor Quincy alone.  After they realized that Quincy had great Disco moves and could play the air guitar, the crowd began to move his way.  At this time Mickey and Minnie left for break and it's Goofy, Pluto, Quincy and Annie.
NOTE:  This is currently the only place that you can interact with Quincy and Annie from the Little Einsteins.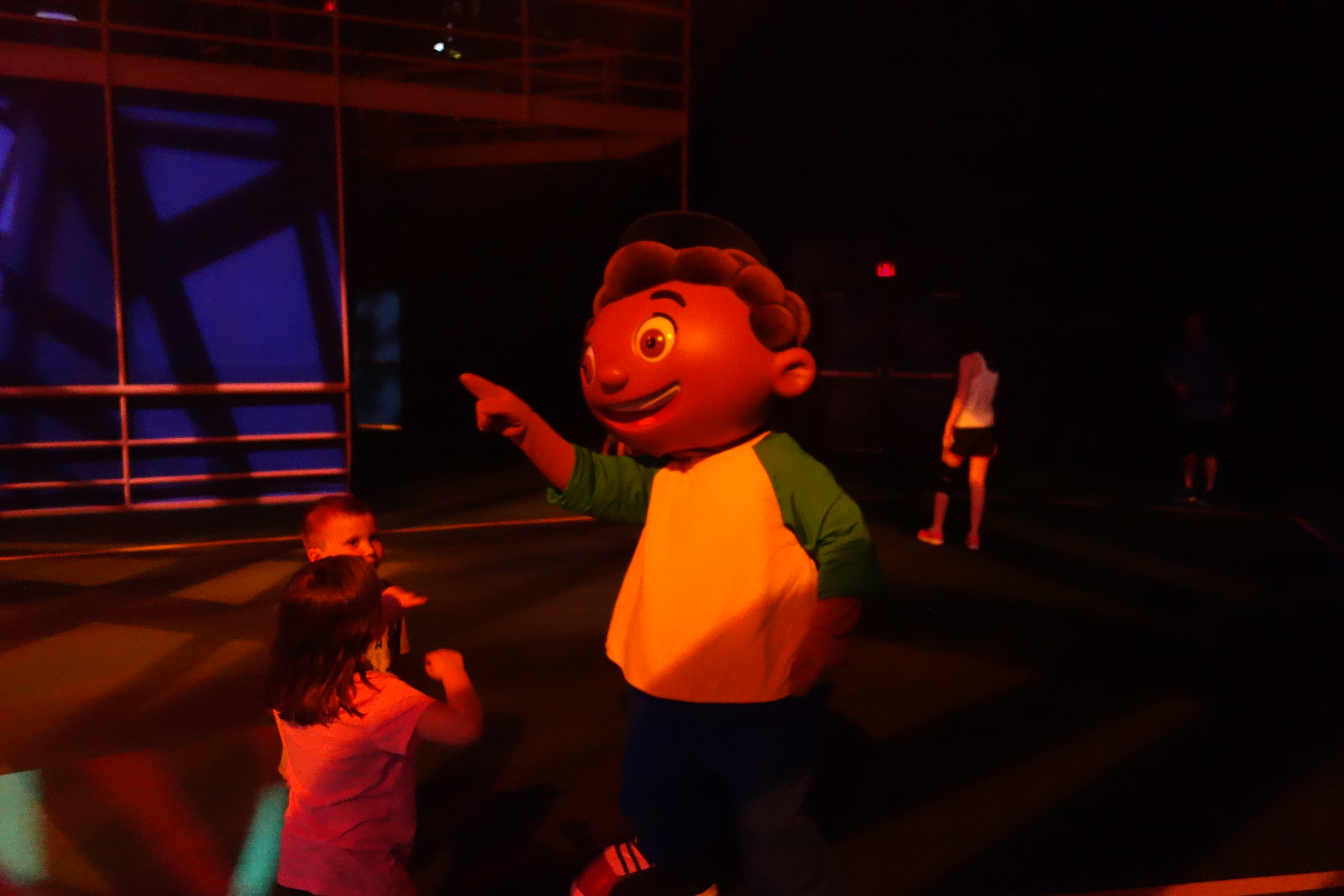 Check out those air guitar skillz.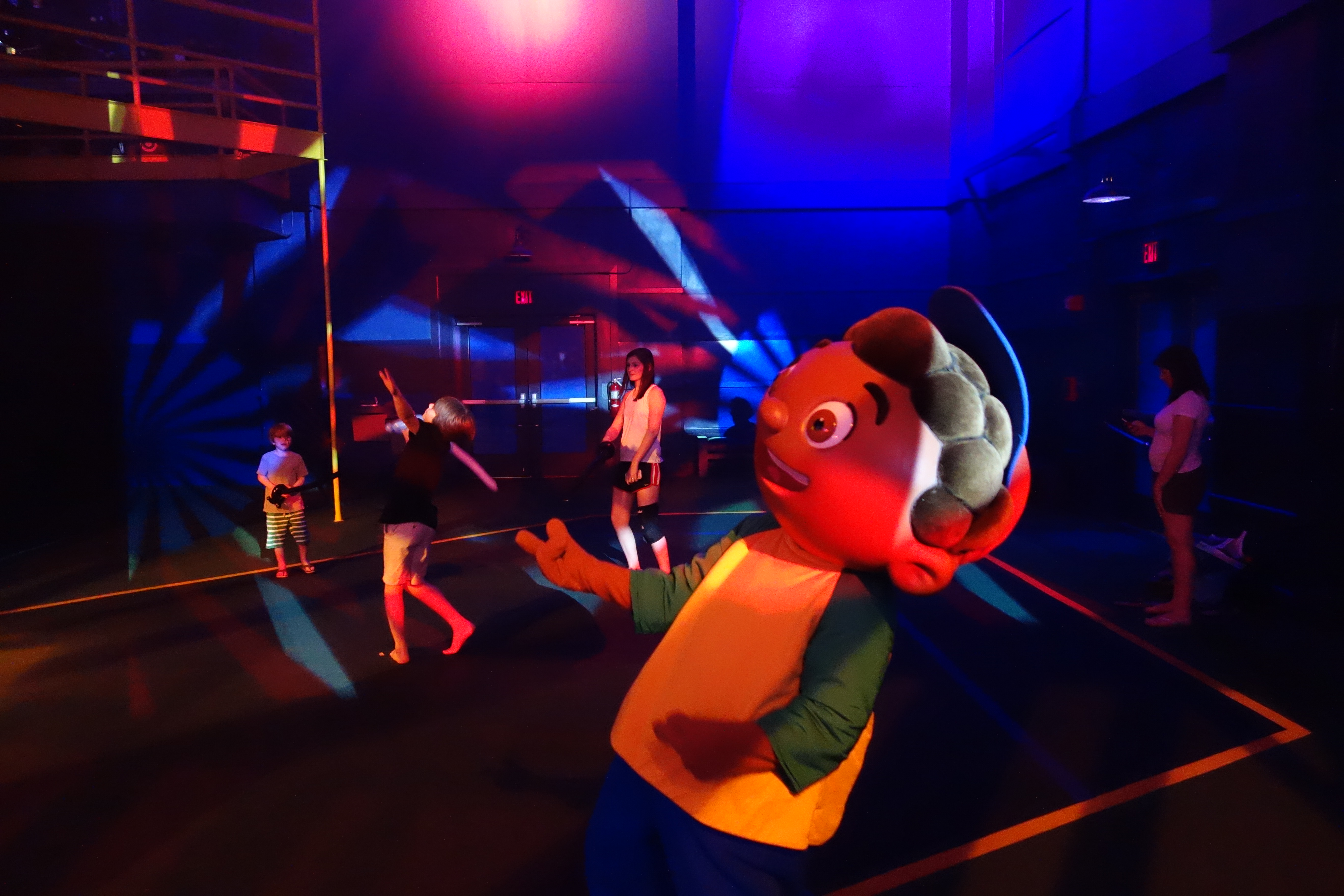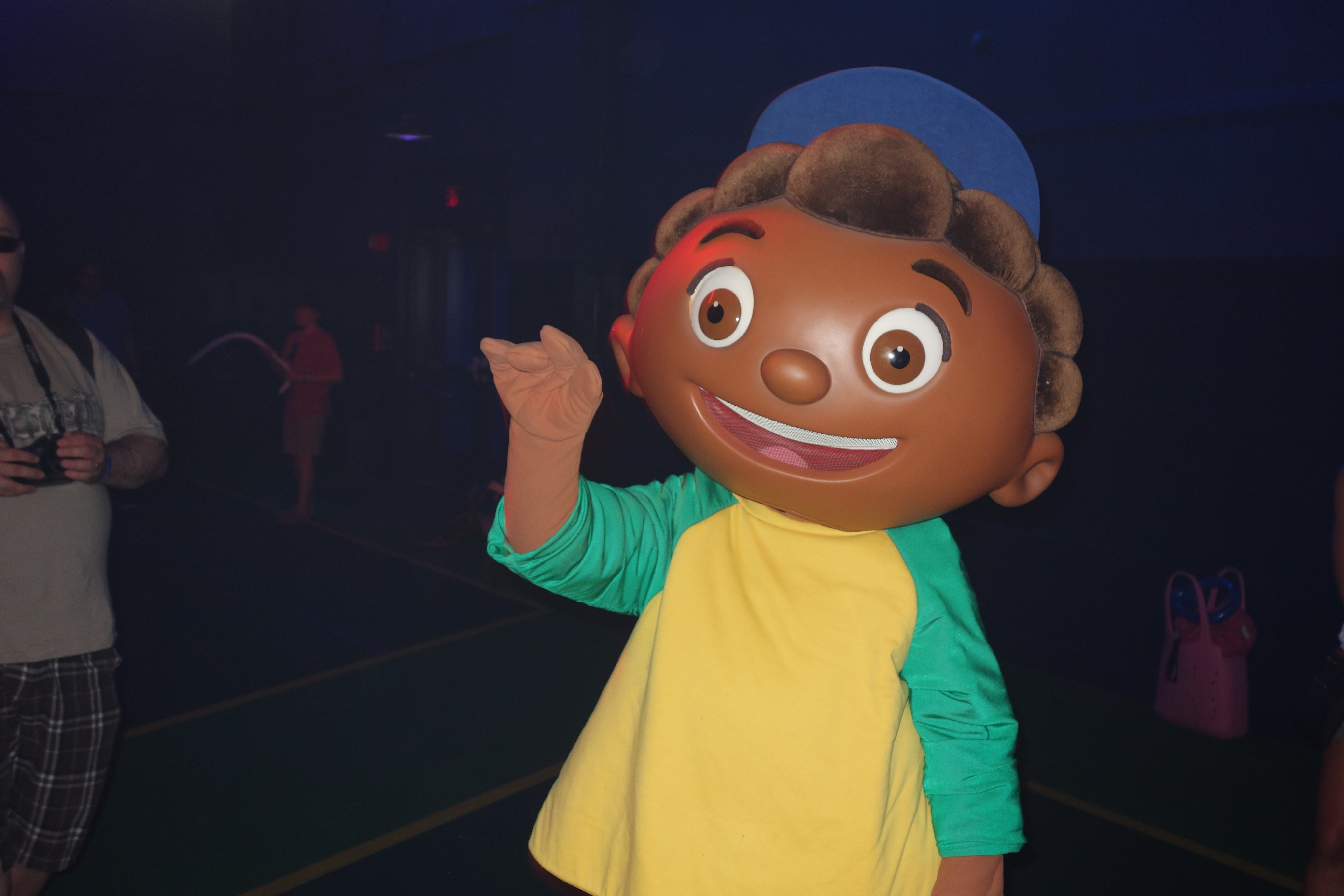 After dancing for 5 or 10 minutes of the set the characters sometimes are willing to pose for a quick photo with your child but there are NO AUTOGRAPHS, so leave those memory books in the stroller!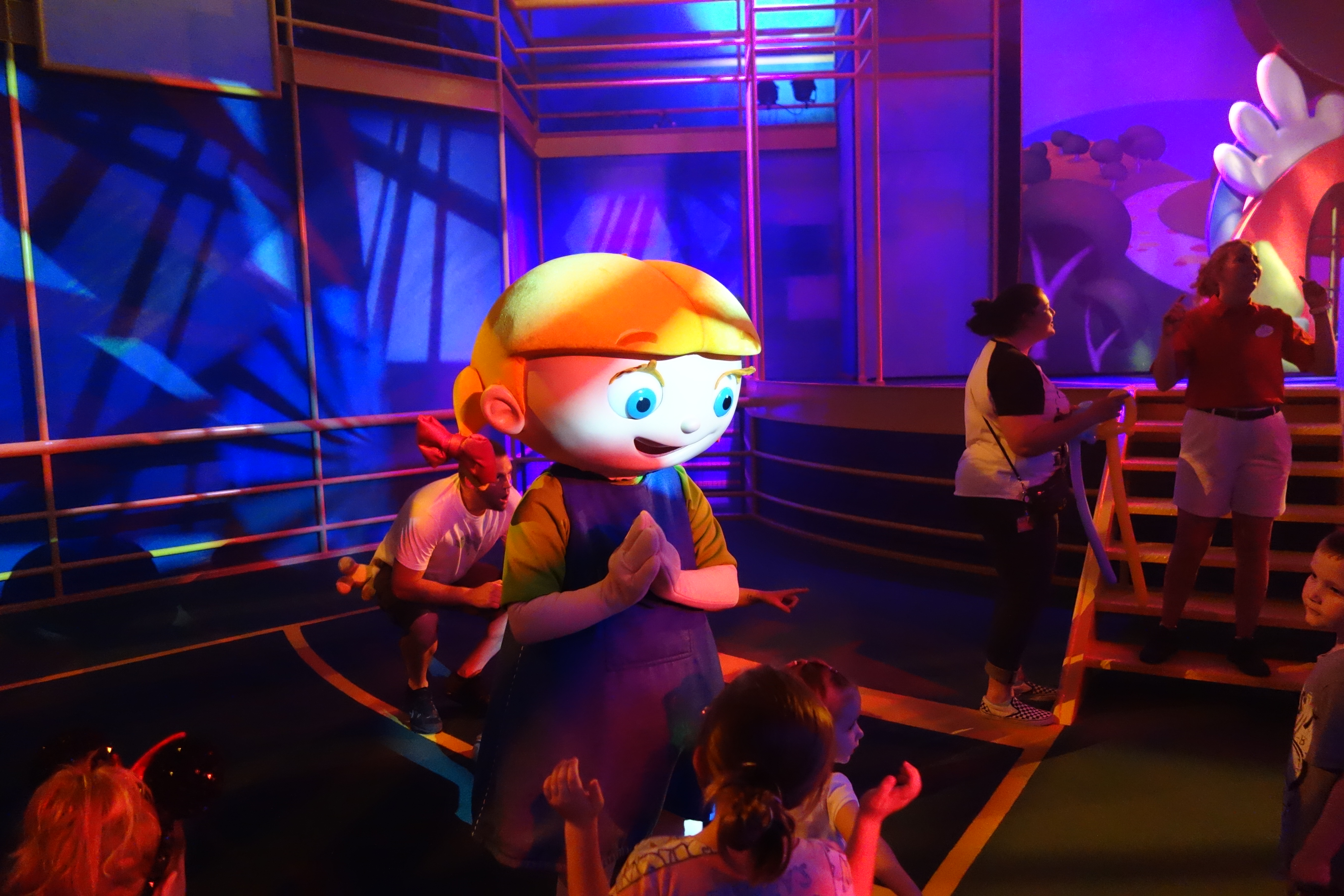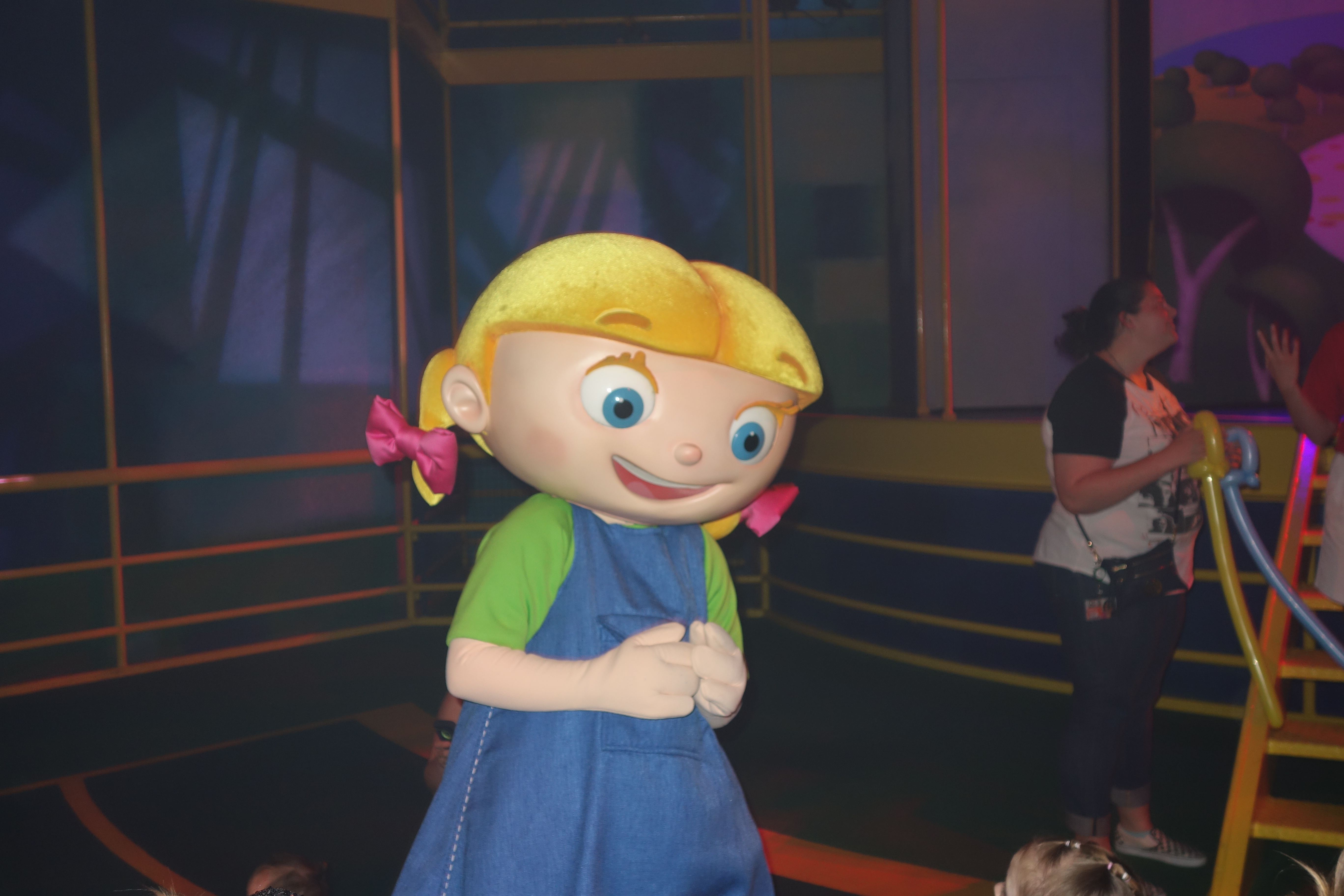 I was actually impressed with how much fun the children were having at this Dance Party.  Most of the parents were taking photos or sitting on the sidelines.  There are a few padded benches in the back of the theater if you need a place to rest.  By rotating characters every 15 minutes, it seemed to keep the kids interested in the party.  Here's the schedule I observed:
10:00-10:30 Jake and Handy Manny
10:15-10:45 Mickey and Minnie
10:30-11:00 Goofy and Pluto
10:45-11:15 Quincy and Annie
11:00-11:30 Jake and Manny
11:15-11:45 Mickey and Minnie
11:30-12:00 Goofy and Pluto
11:45-12:00 Quincy and Annie (they actually danced beyond 12:00 but there weren't many people left).