I began the morning hoping that all 7 of the fairies that Disney listed would be available in one meet.  Wouldn't that be awesome to meet Tink, Fawn, Iridessa, Terance, Vidia, Rosetta and Silvermist all at once?  f(Periwinkle isn't supposed to appear at all due to the hot weather melting her wings.)  Well, it didn't turn out quite like that.  I'm glad that Walt Disney World is doing these type events, but a little more forethought into the guest expectations and experience would prove helpful.  Who would like to spend their entire vacation standing in the same line over and over and over in hopes of finding their favorite fairy?  I personally have met them all except Silvermist, so I hoped to get that over in one or at least two meets.  I asked the managers standing by in the room if they could tell me at least what day Silvermist would be available and they were typically coy.  They talked about "magic" and no one knows when fairies fly in, blah, blah, blah.  Super nice people, but not helpful at all!  I would at least like to know WHAT DAY she'll be out.  I'm glad that I was already planning to come down to Walt Disney World to take photos for the new app and the new website we're developing at www.characterlocator.com.
The fairies will not autograph your book for this special week.  Instead they offer a special leaf shaped card that has all the autographs on it.  I really like the leaf design and some of the names are really shiny too.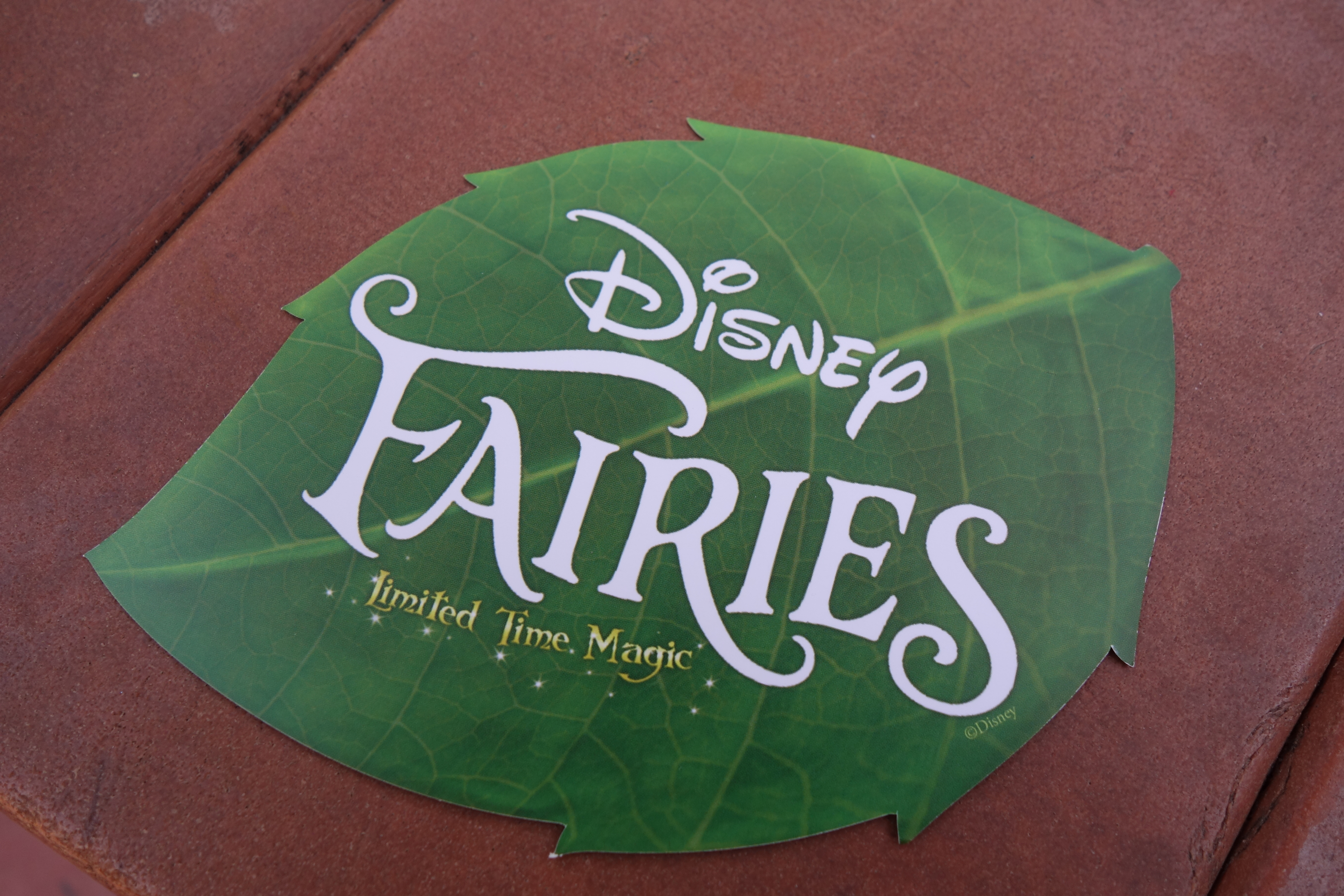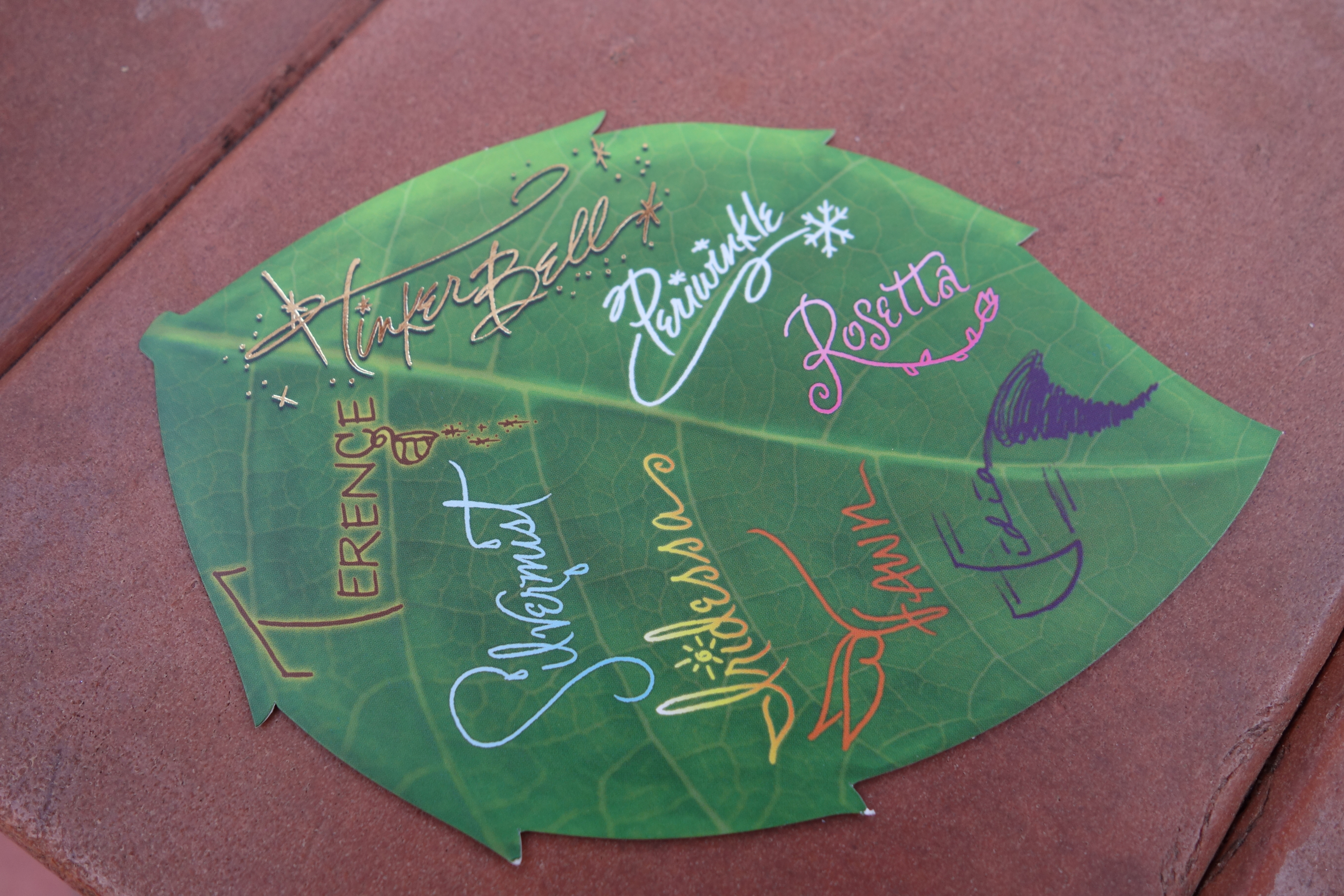 Tinker Bell was meeting with Fawn on the left side of the room.  They were really funny and very chatty.  We discussed inventions that help you not fall down in a babbling brooke.  I told Tink about this new thing called a "bridge" and she took mental notes.  Fawn said it would even help her animals cross the brooke.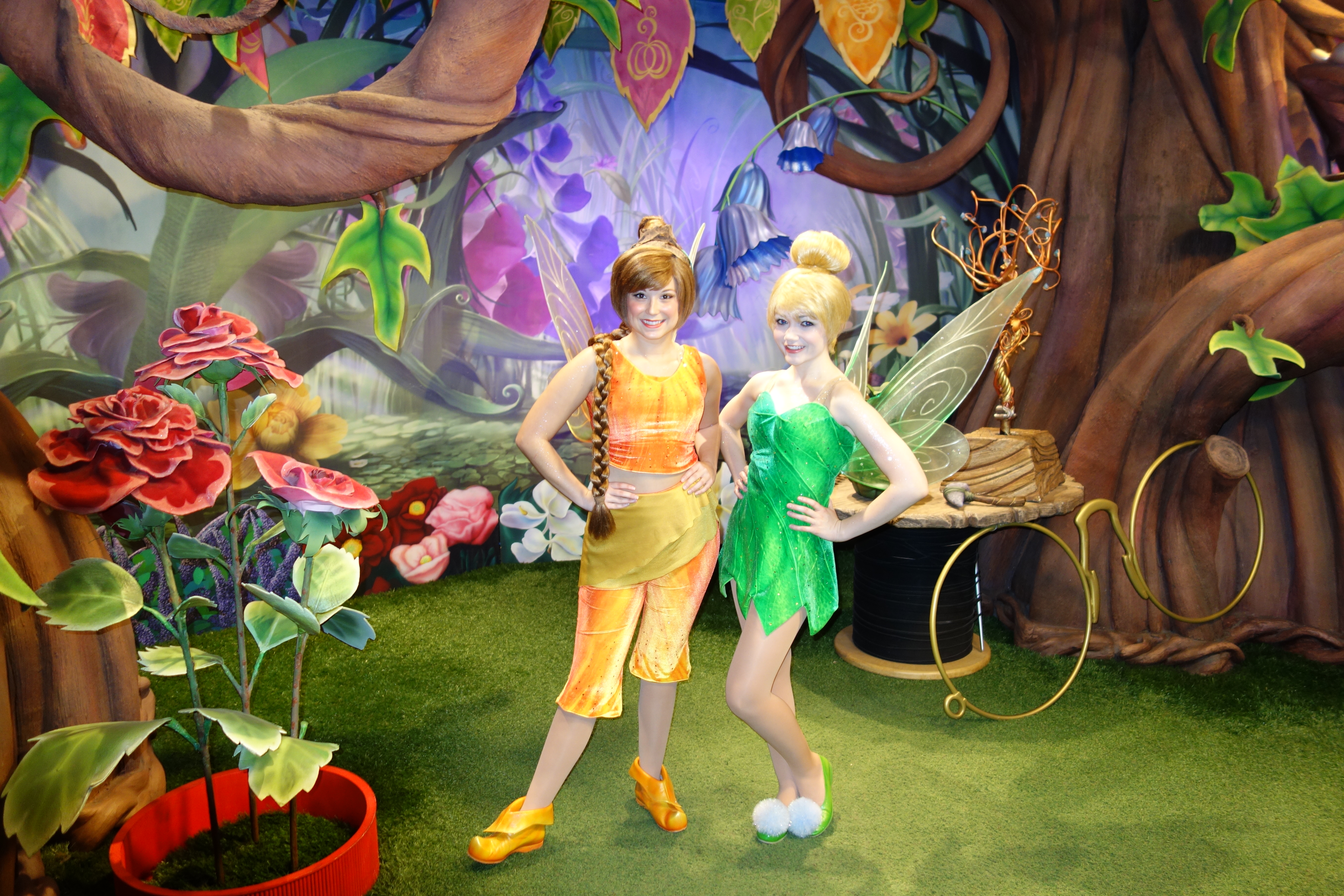 We had to decided which fairy my tshirt would point toward before taking the photo.  Tink said Fawn is a bigger "character" than she.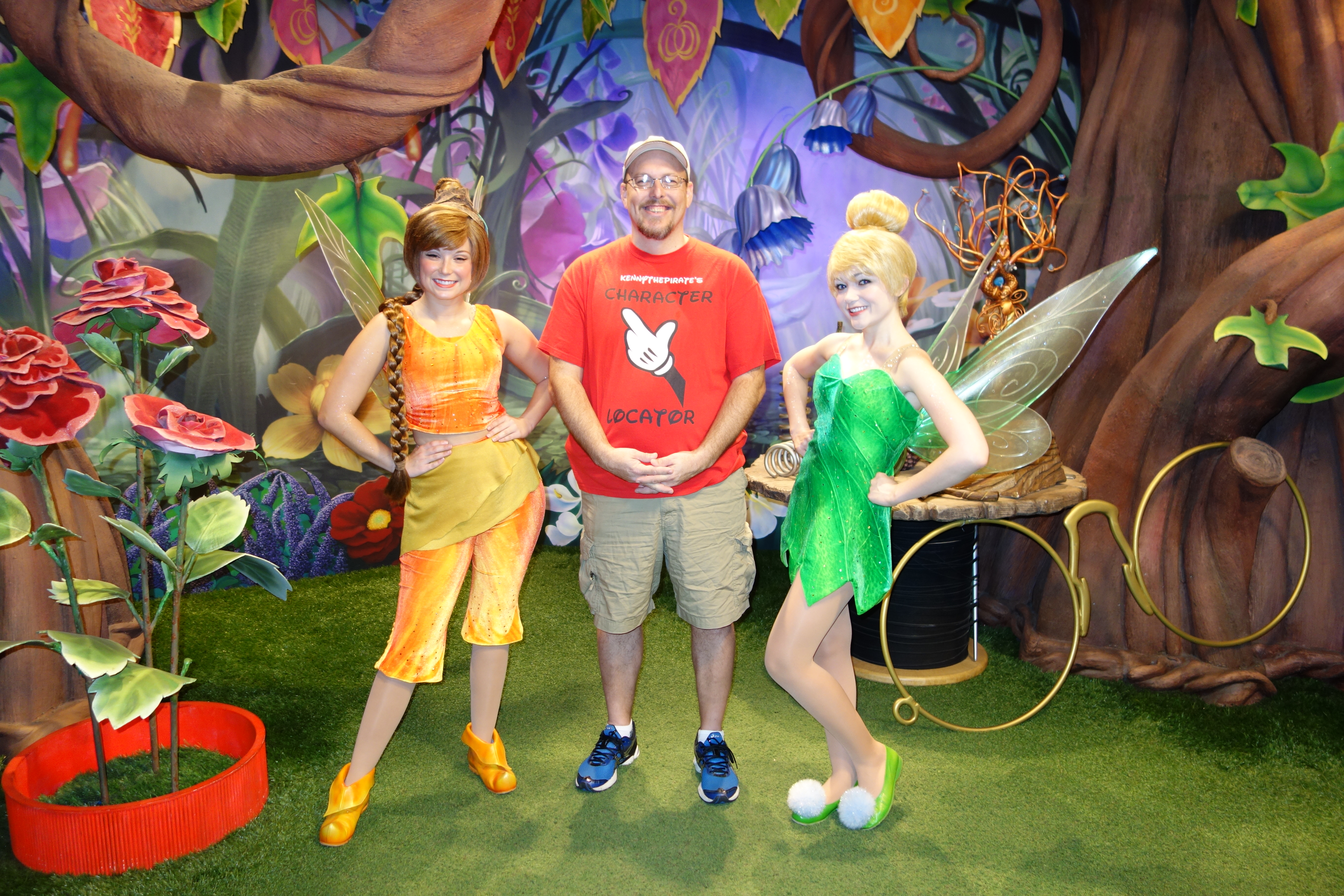 Vidia and Rosetta were meeting together.  Rosetta told me she LOVES spring time.  She loves how HER Magic Kingdom looks so bright and vibrant after she places all the flowers in just the right place.  Vidia said in her typical condescending tone that she could plant those flowers MUCH faster, but she doesn't really like flowers.   The pollen itches her delicate nose.  She asked if I knew were a local Sour Plum Tree might be located.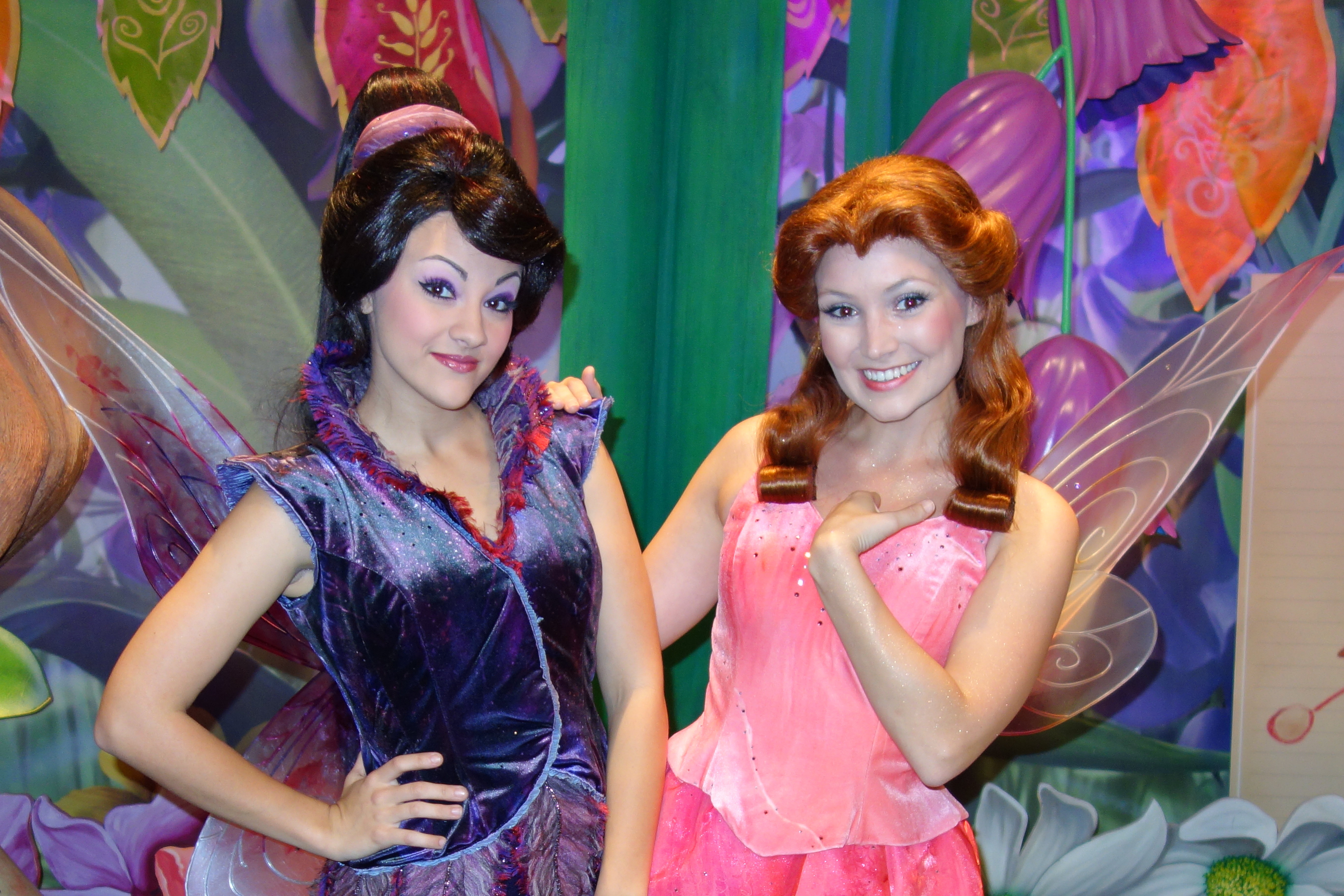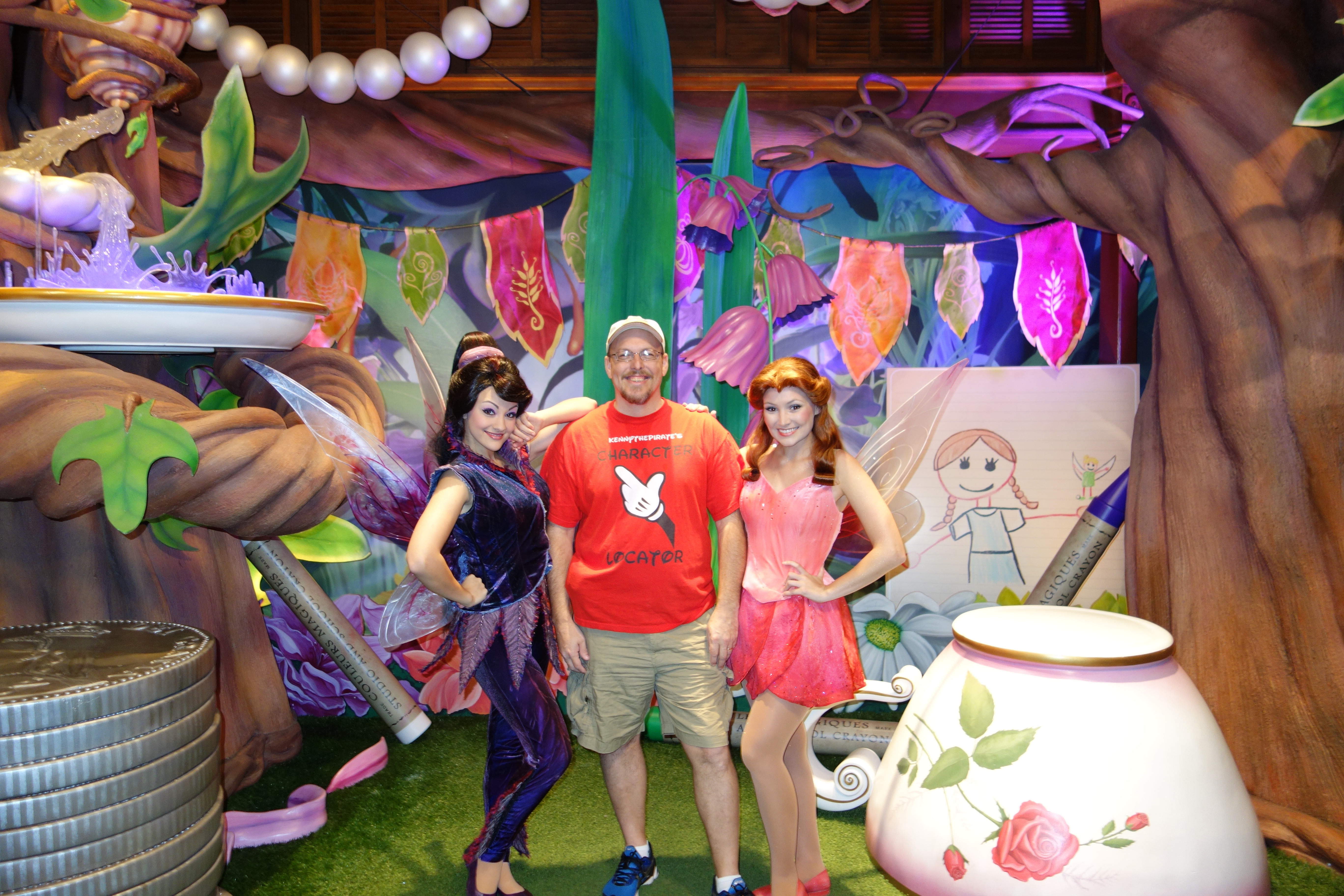 Limited Time Magic events are fun little additions to the daily schedule, but I wouldn't fly down from New York just to HOPE to meet a certain fairy.  If you're in town this week, drop in and see who you might find.  Maybe I'll find Silvermist before I leave later this week?