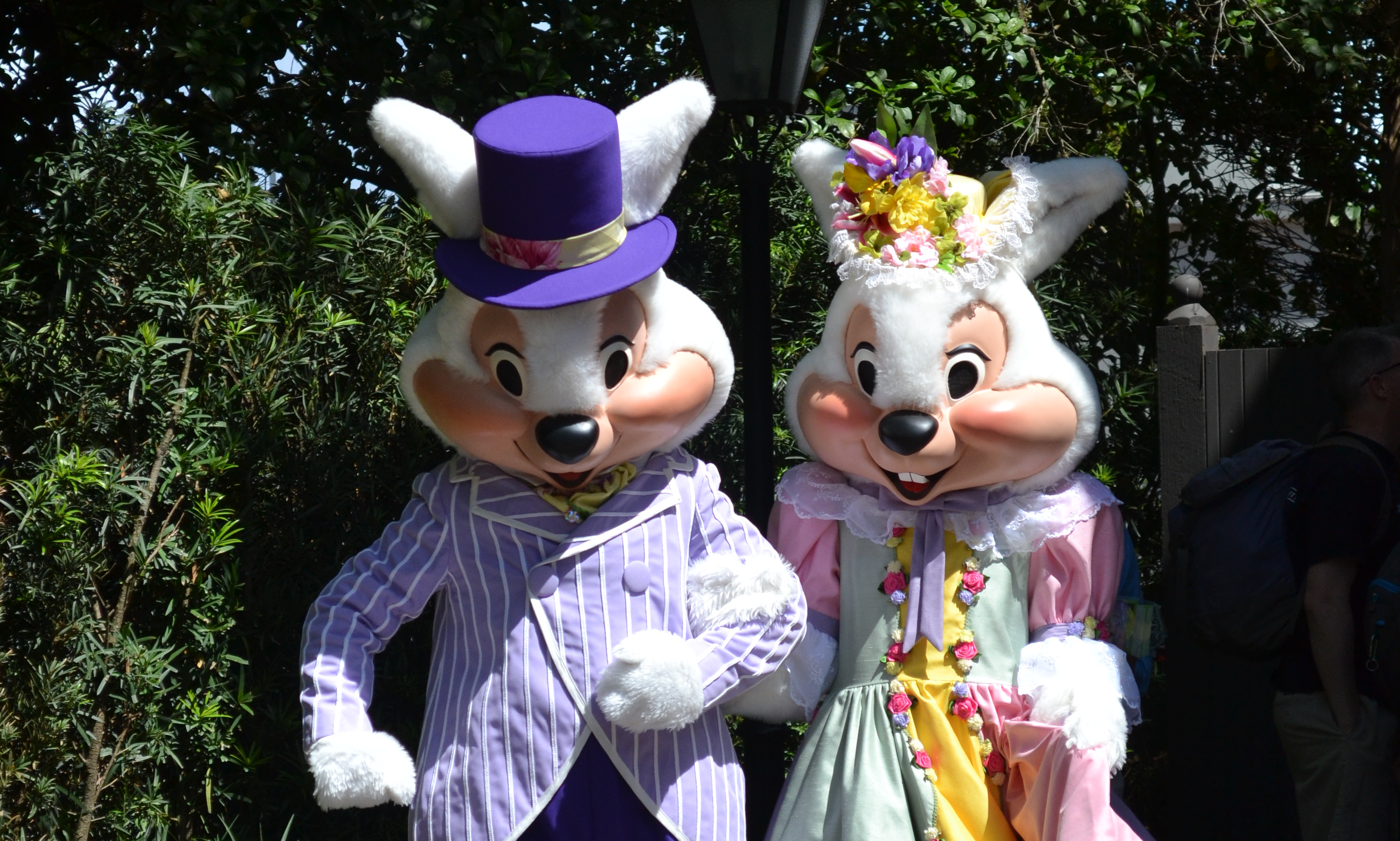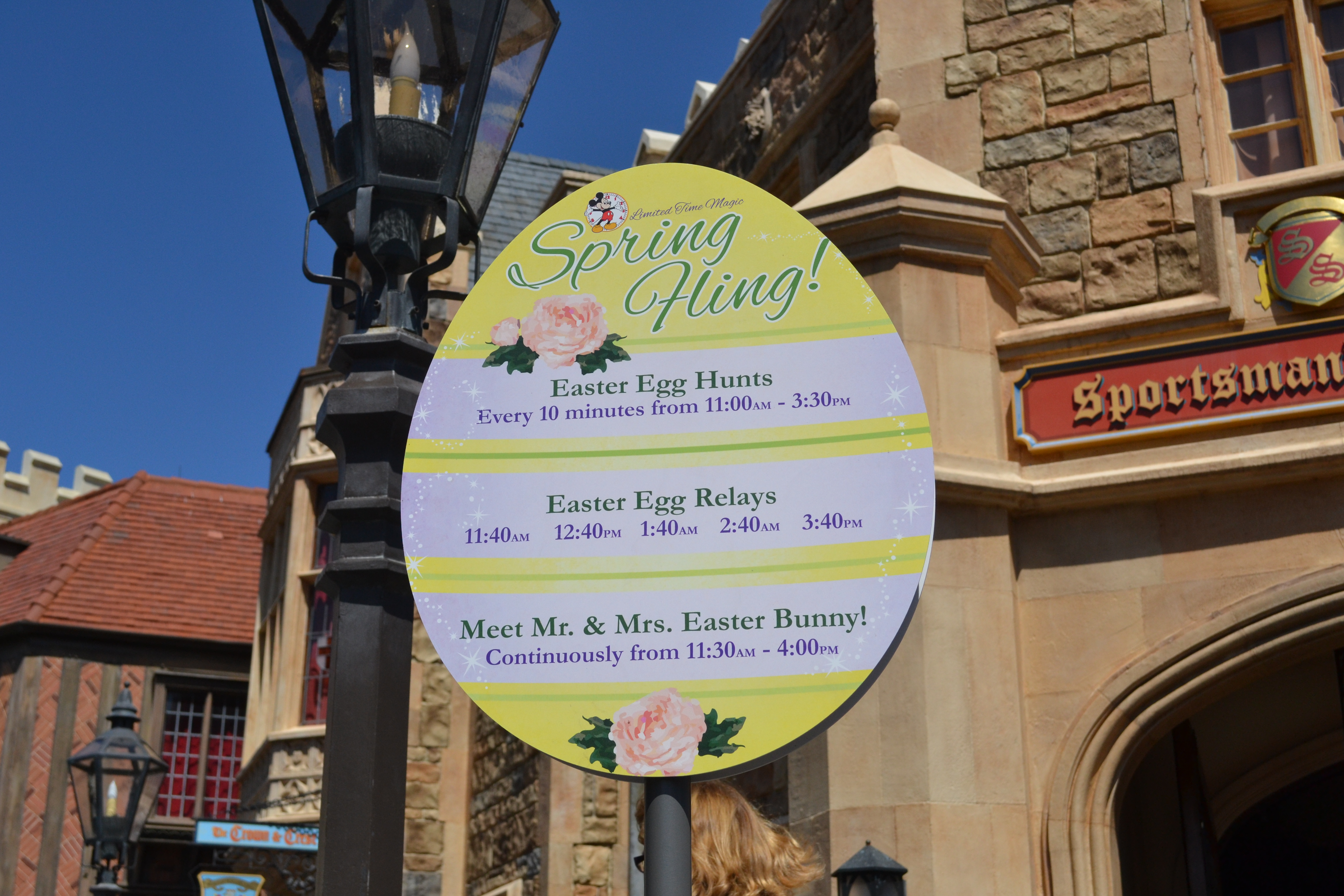 Blog contributor Michelle Humphrey recently visited Epcot's Limited Time Magic "Spring Fling" that is being hosted all this week in the United Kingdom pavilion and sends along a photo report for us.  As you enter the area, you'll see the times posted on the giant egg sign right on the main thoroughfare.   Take a right down the streets of the UK and head toward the back and you'll find the check-in station.  The Egg Hunts are limited to only 20 children per time slot.  Egg Hunts for children 3-9 are held every 10 minutes from  11:00am- 3:30pm .  Egg Relays will be held at: 11:40am, 12:40pm, 1:40pm, 2:40pm and 3:40pm.  Guests can check in at the podium at the United Kingdom up to 30 mins before each hunt. 
After stopping by the registration area, you'll be presented with a card like this to remind you of your allotted time slot.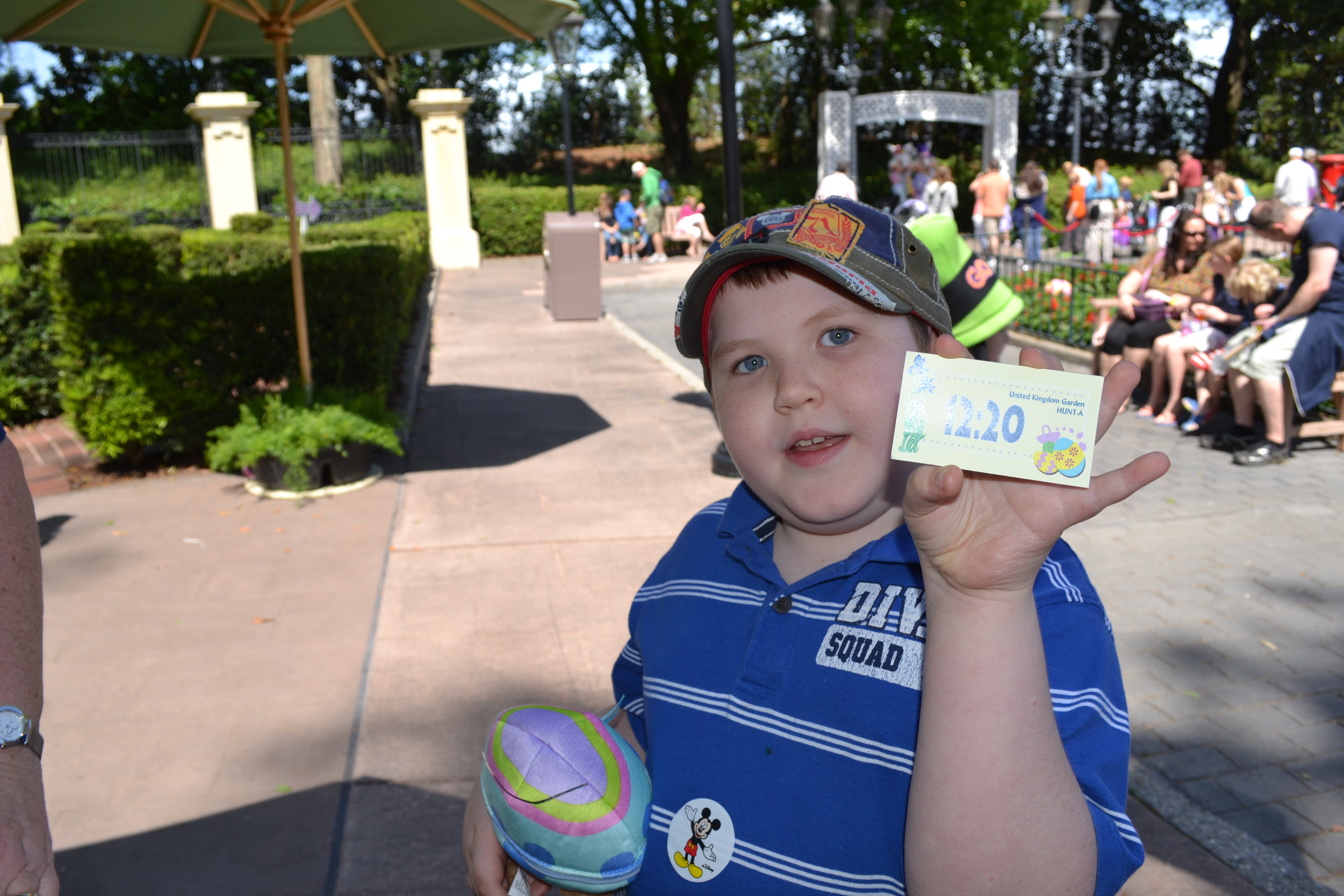 The Cast Members have some festive Easter bags to collect your candy treasure.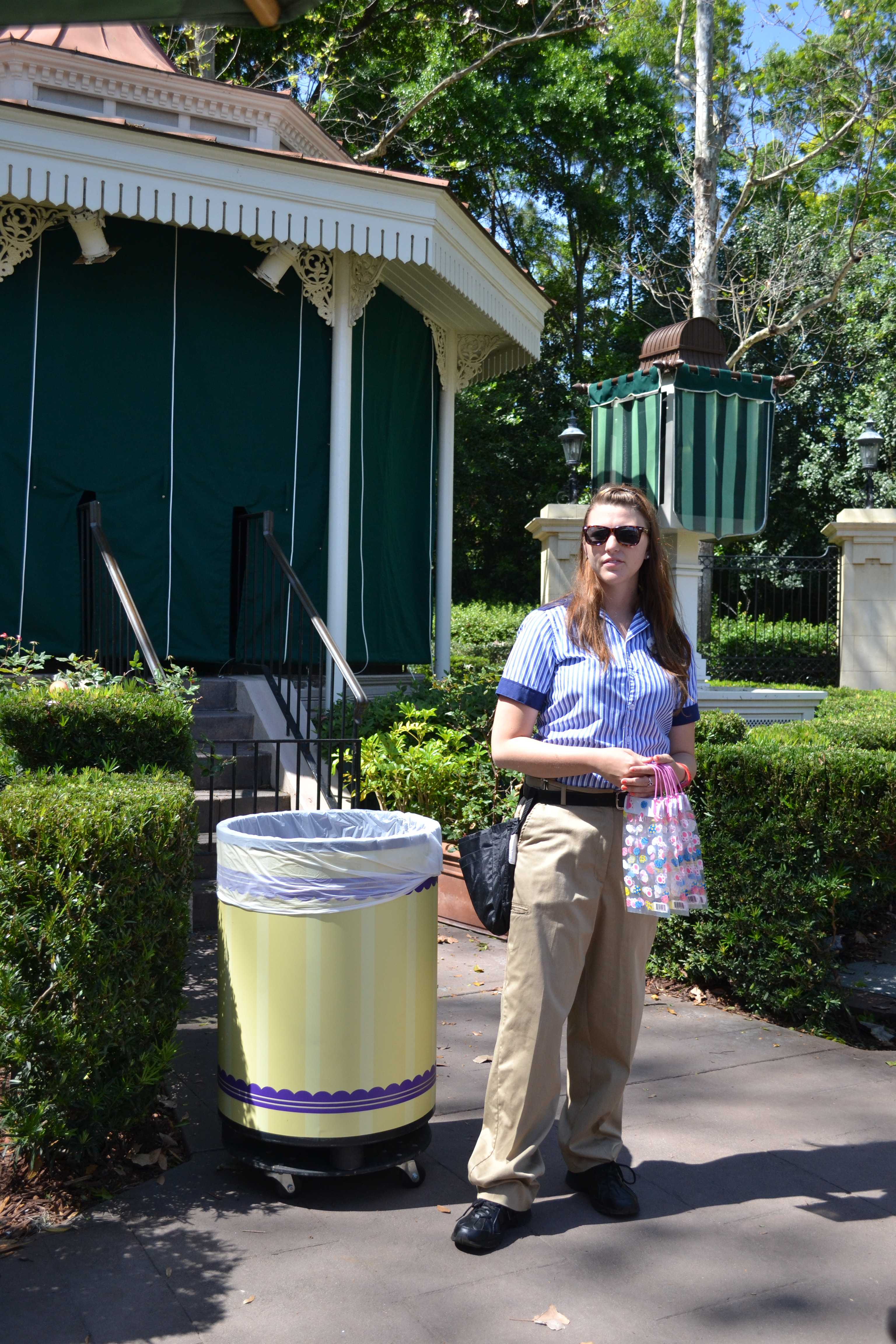 The actual egg hunts take place in the United Kingdom maze.  Don't tell anyone, but it looks like a lot of them are hidden on TOP of the bushes.  Shhhhh!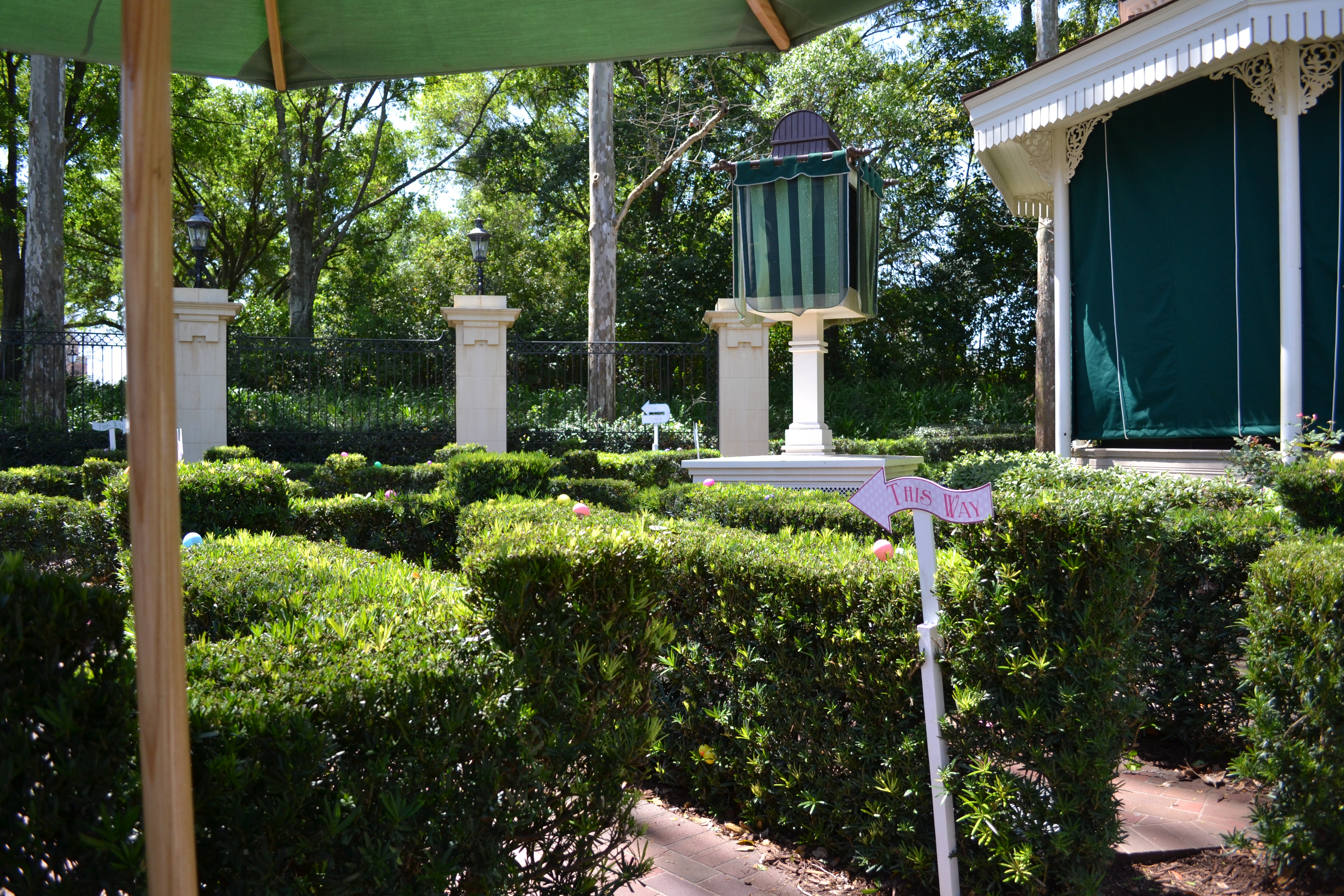 Kids can find eggs filled with peeps, duckies and other types of Easter treasures.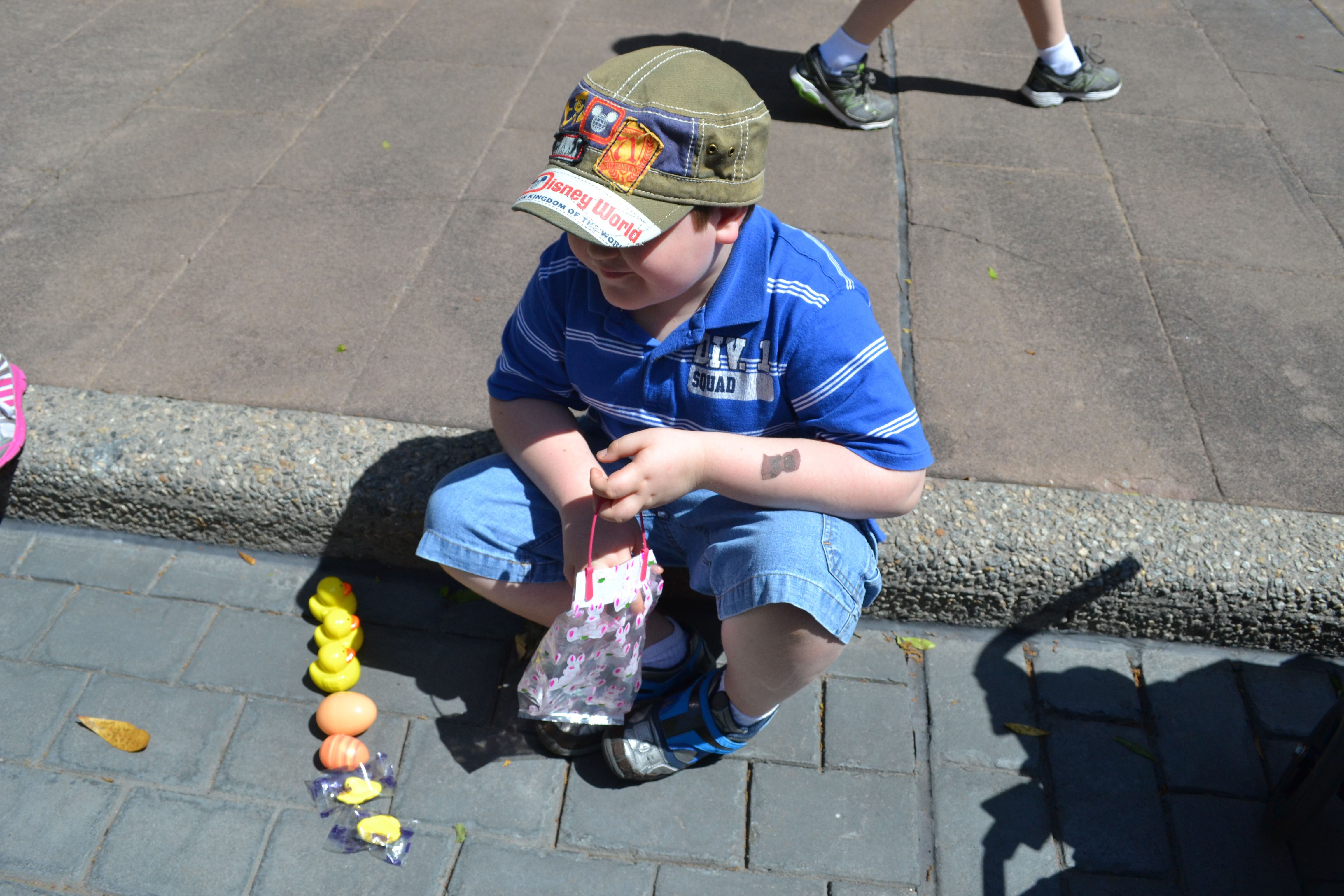 After an exhausting egg hunt, everyone needs a pick-me-up from Mr. and Mrs. Easter Bunny!
In keeping with the tradition that began with Long-lost Friends, the Bunnies do not sign autographs, instead they present each family with a pre-signed card like the one below.
Another Egg Hunt opportunity takes place between Innoventions and the Universe of Energy.  The Innoventions East-er Garden will have Egg Hunts for children 3-9 every 15 minutes from 10:00 am – 4:00 pm.    Guests can check in at the podium at the Innoventions East-er Garden up to 30 mins before each hunt.   Space is limited to 20 children per time slot.  There's a similarly themed sign-up area by the Garden.
This area doesn't offer as much of an "Egg Hunt" as an "Egg gather."  Anyone should be able to locate these eggs, they aren't hidden very well :)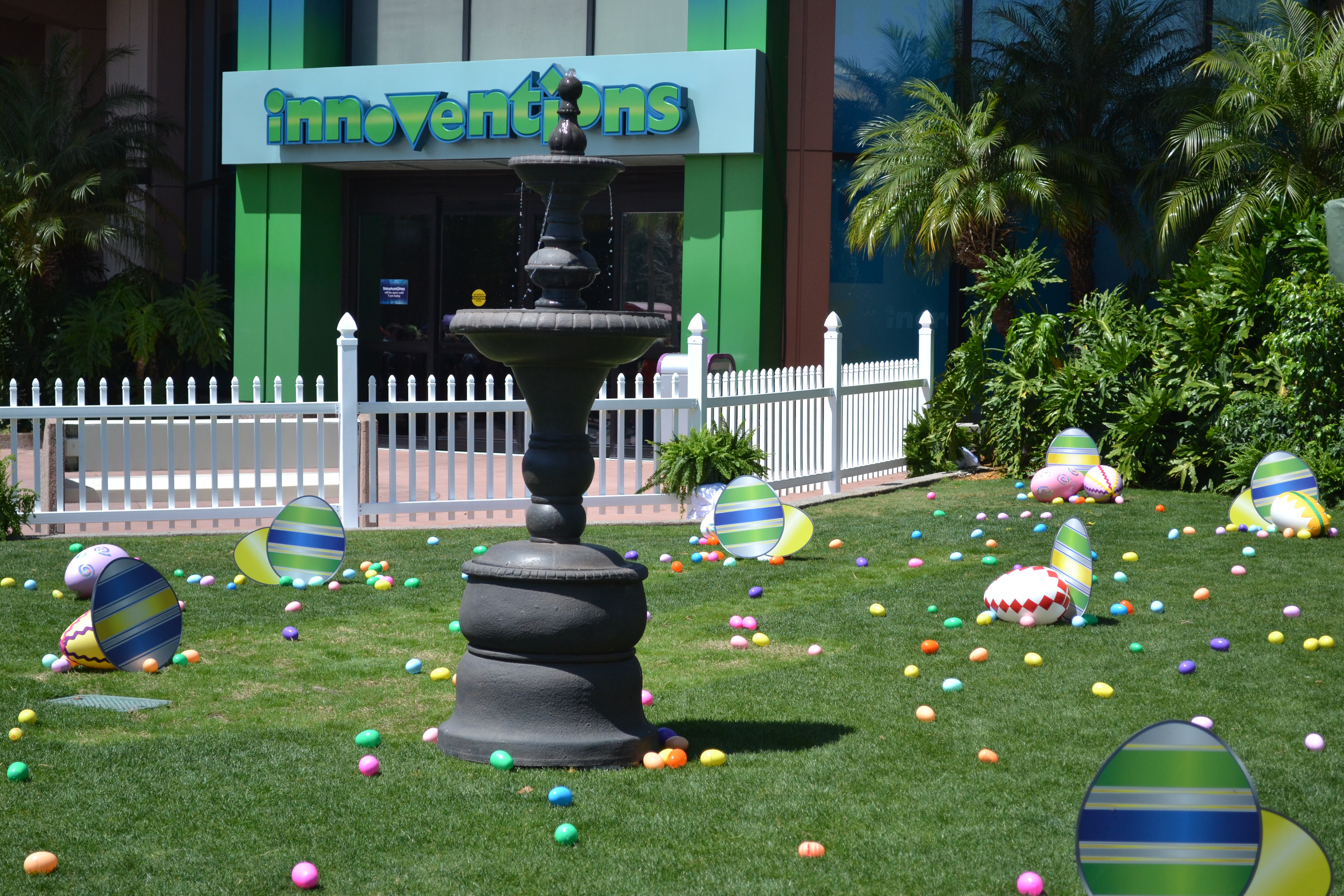 There's also a few nice little kid's carnival style games to play in the Innoventions area.  You'll find a ring toss and a bean bag toss.  One game provided an egg and the other gave away a Goofy Cherry Lollipop like they hand out at the end of Mickey's Boo To You Parade.
If you drop by the Festival Center, you might find some unique atmosphere characters that are unpublished.   When Michelle's family visited,  it was Mr. Greenthumb and Bella, they arrive in a flowered covered golf cart.