NOTE:  Goofy does NOT meet in Blizzard Beach for 2016!
I set out to Locate Goofy at Blizzard Beach along with Lilo and Stitch at Typhoon Lagoon. I was told 6 different locations for Goofy by 6 different cast members and one said, "He just wanders all over the park." I finally found his location. It is on the left as you enter the water park just before the Beach Haus souvenirs.  Last year, he was meeting along a path near the lazy river, but this year he is meeting in this location throughout the day.  I have his schedule below.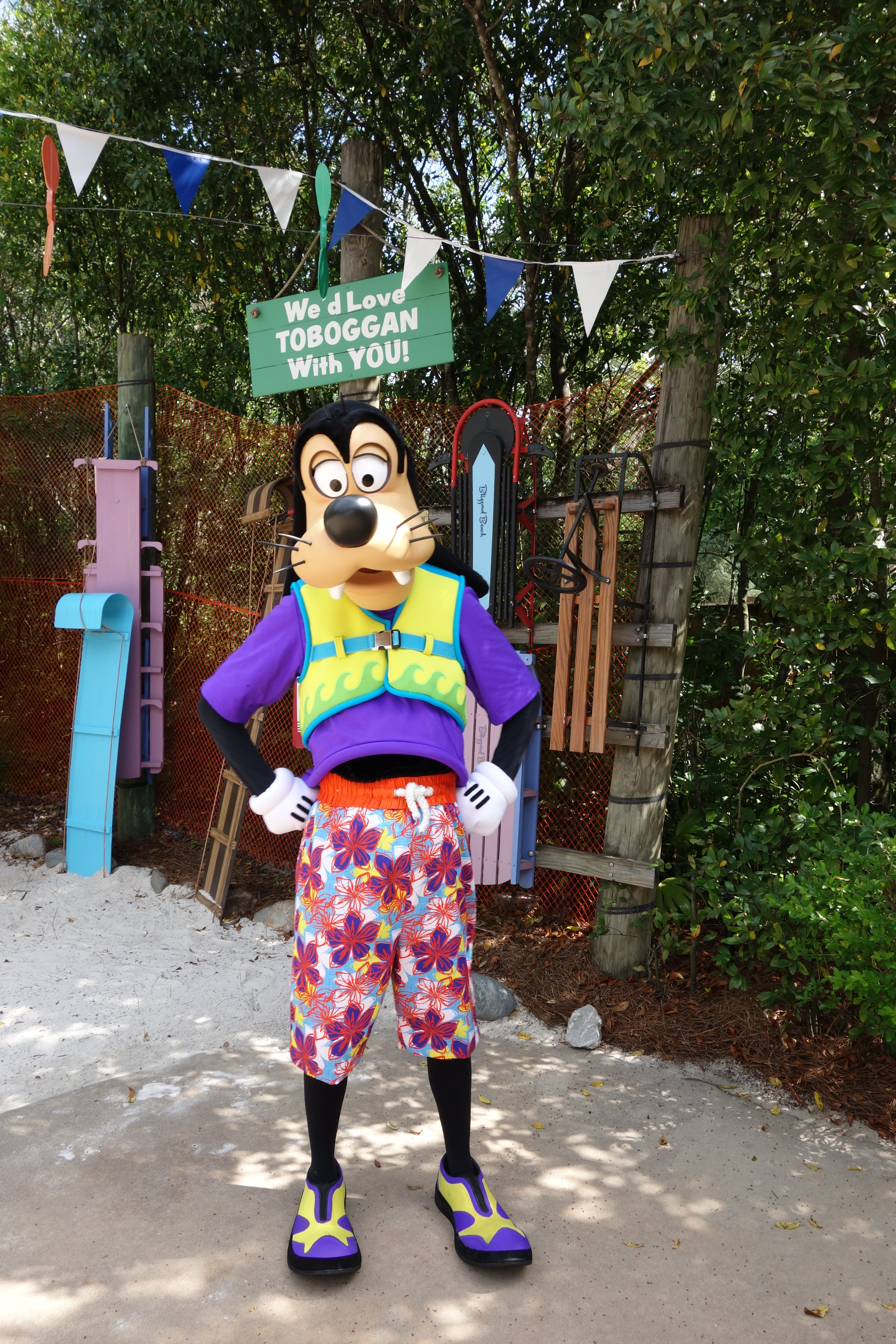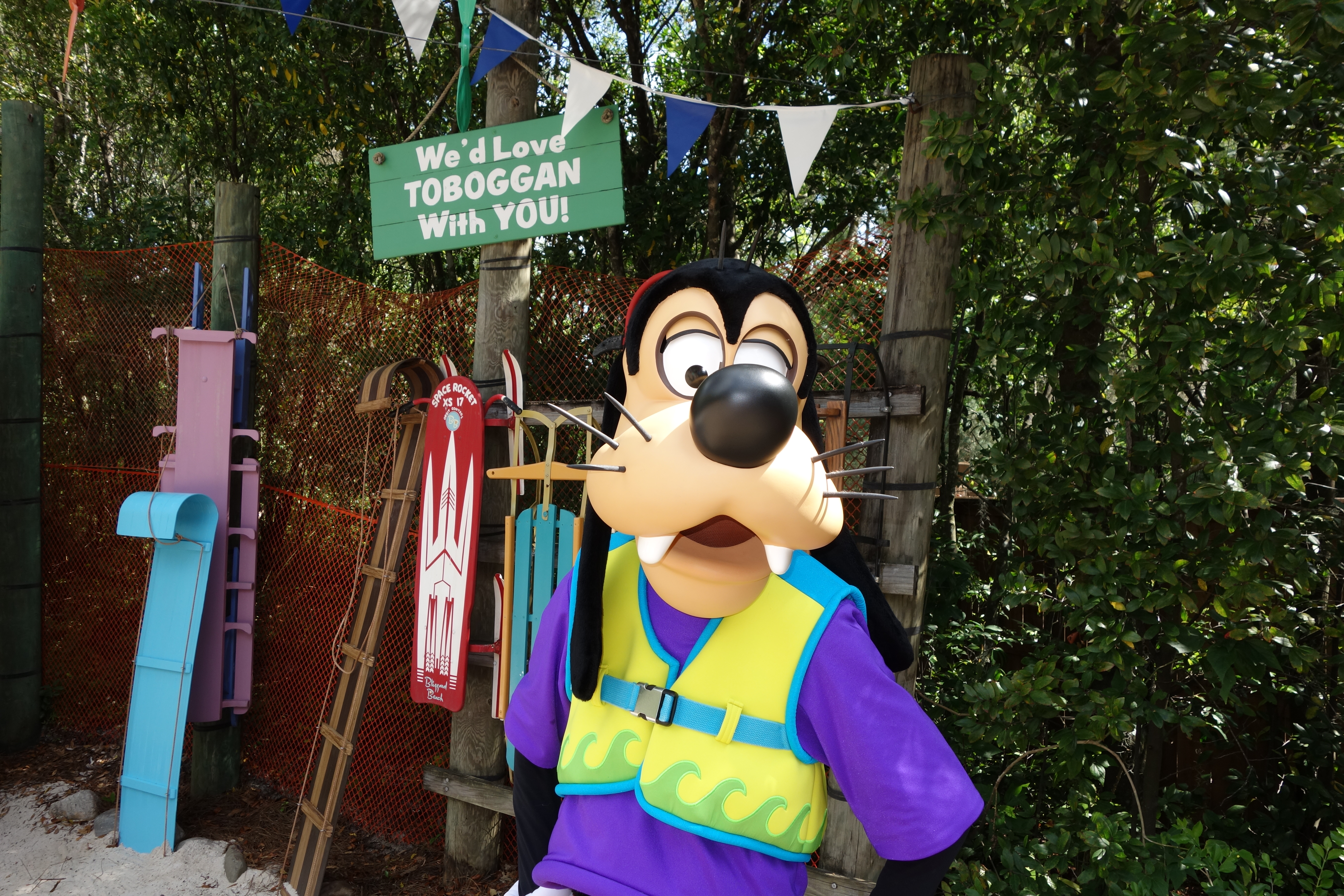 (His sets typically last from 20 to 30 minutes)
At Typhoon Lagoon you can meet Lilo and Stitch.  I had hoped to catch them together in one meet, but they rotate with one another.  Their location is right next to High n Dry Rentals which is straight ahead as you enter the park.  The wave pool is behind the location.  When I entered the park the first time, it was Stitch meeting, so I had to return another time to meet Lilo due to my schedule conflicting with her schedule.  The only places that Lilo appears regularly are Typhoon Lagoon and Ohana character breakfast.  The schedule for Lilo and Stitch is below.