Check out this sweet interaction between the king and queen of romance: Mickey and Minnie!
Mickey and Minnie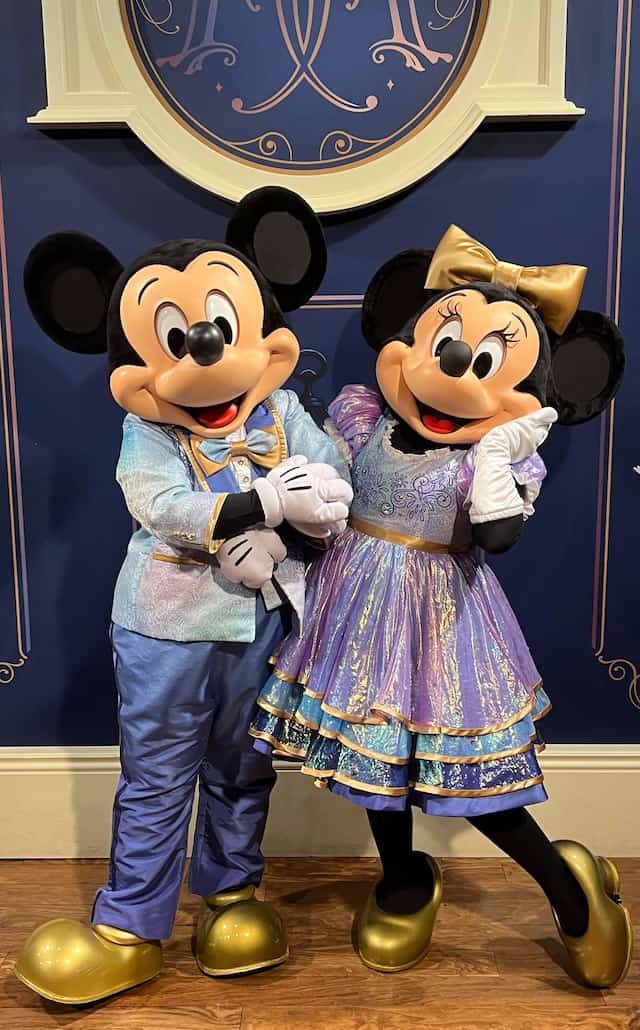 Peanut butter and jelly. Macaroni and cheese. Mickey and Minnie. They all go together!
We love seeing these two lovebirds interact with each other in the parks. Typically, they meet separately like at Red Carpet Dreams at Hollywood Studios or over at Epcot. You can find Mickey at The Disney and Pixar Film Festival and Minnie at the main entrance.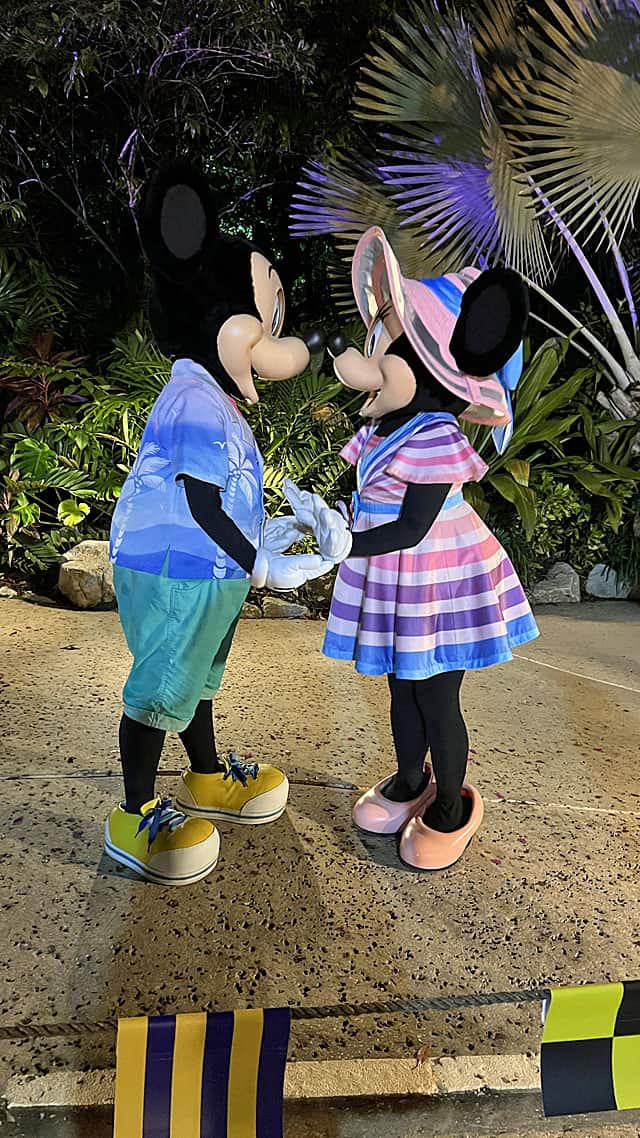 In previous years, they have met Guests together in their birthday celebration outfits and the 50th anniversary outfits in Magic Kingdom's Town Square Theater. Unfortunately, they no longer meet together in that location. Mickey is in his magician's outfit.
Fortunately for us all, they DO meet together at Adventure Outpost in Animal Kingdom. And, we recently spotted them together in a rare moment inside the Magic Kingdom.
At Tony's Town Square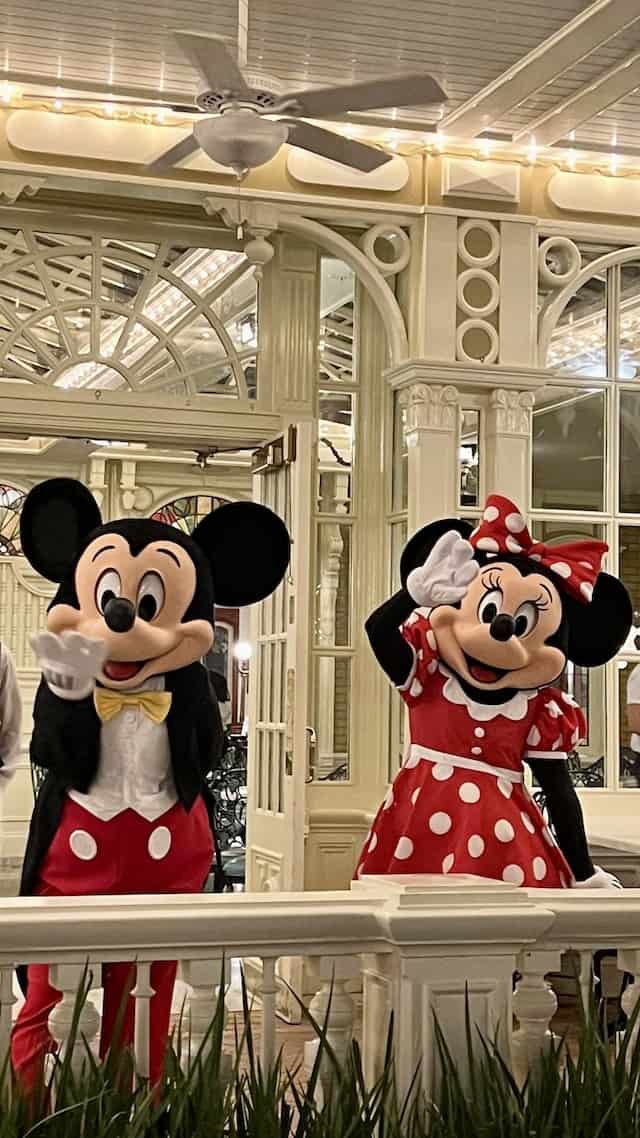 What better place for these two to share a special moment than at Tony's Town Square! Themed after the movie Lady and the Tramp, Tony's serves classic Italian dishes like spaghetti, fettuccine Alfredo, and tiramisu.
When you first enter Magic Kingdom, Tony's Town Square is on your right. The restaurant is located right next to the Town Square Theater where you can meet Mickey Mouse. See a review of Tony's HERE.
In the interaction, Mickey and Minnie steal a quick kiss in between waving to Guests passing by. They make hearts and blow kisses as well! What a sweet surprise for Guests leaving the Magic Kingdom late last night, May 18. Check out the adorable video below:
Have you ever encountered your favorite Disney character doing something fun and unexpected? Let us know in the comments below. Do you know someone who would love to see this sweet interaction between Mickey and Minnie? Be sure to share this post with them!