You heard us right, Tom Cruise joins the Broadway cast of The Lion King, and you will not believe what part he is cast for.
The Lion King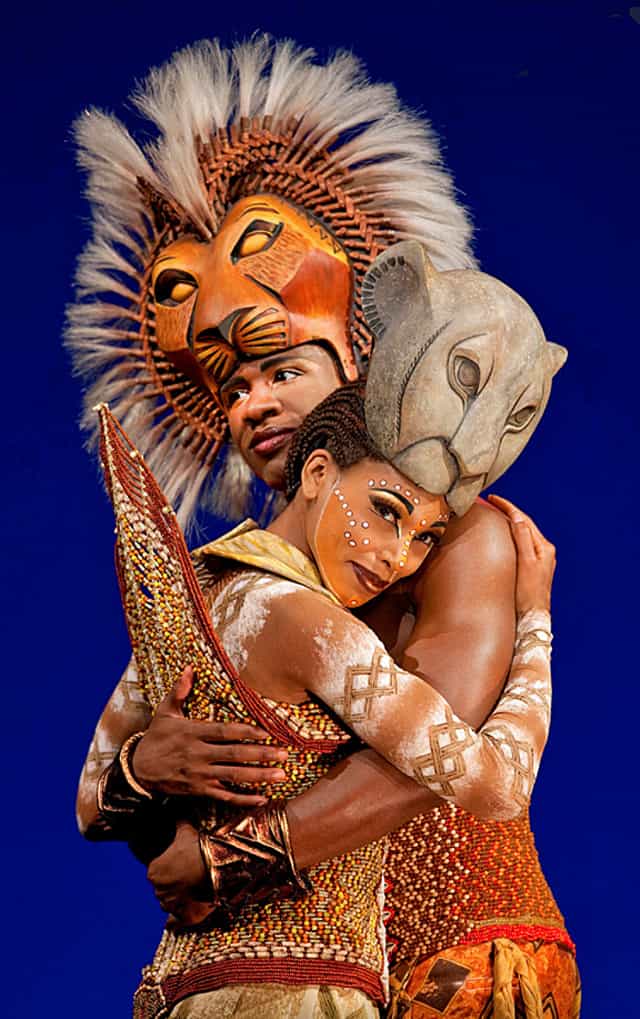 A stage adaptation of the Academy Award-winning 1994 Disney film The Lion King is the story of a young lion prince living in the African Pride Lands.
The Lion King Broadway production weaves breathtaking scenery and puppetry into a unique and wonderful story. It is the third longest-running show on Broadway and has accumulated quite a list of awards over the years. Be sure to check out Susan's review of this breathtaking show HERE.
The box office star Tom Cruise and Late-Late Show host, James Corden, have delighted fans with their fun comedy sketches for years. Over the years, Cruise has invited James Corden on many adventures. Last night, James Corden hosted the final Late-Late Show. To celebrate Corden invited his pal Tom Cruise, to join his world of the theatre.
Tom Cruise Joins the Cast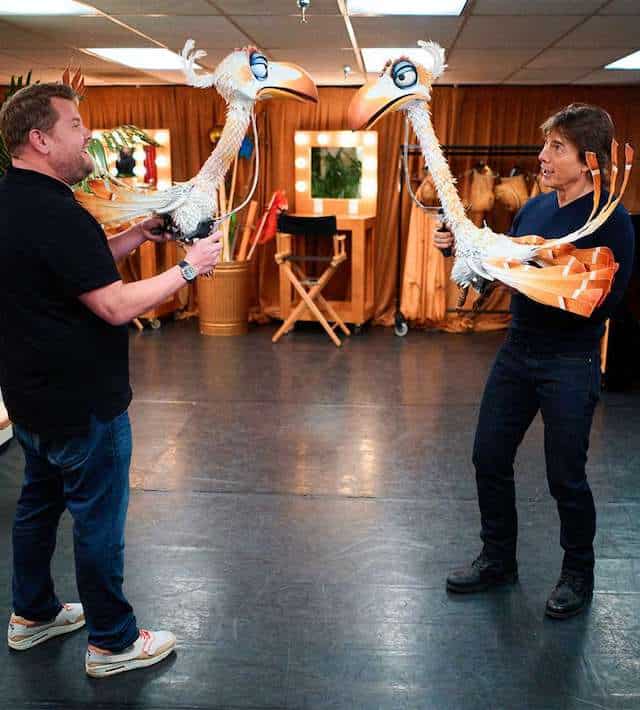 The pair enter the theatre for The Lion King, and we watch along as James Corden leads Cruise in a few interesting acting exercises. As Corden tells Cruise that they will join the cast for one performance, we all start to wonder what part they will play.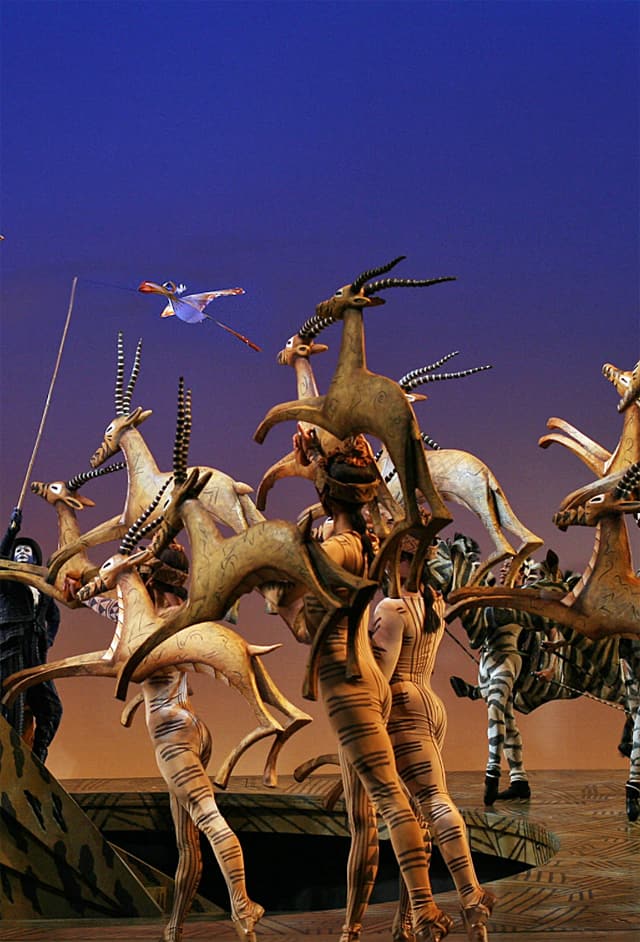 The show opens with the infamous "Circle of Life" scene. Cast from The Lion King take the stage along with James Corden and Tom Cruise dressed as a Herr Rhino. The pair are hilarious, but Corden tells Cruise that they are not done yet.
As the show progresses, Cruise once again takes the stage once again. This time is one of the most beloved characters…Pumbaa, the warthog. Yep, the same warthog that clears the Savannah after every meal.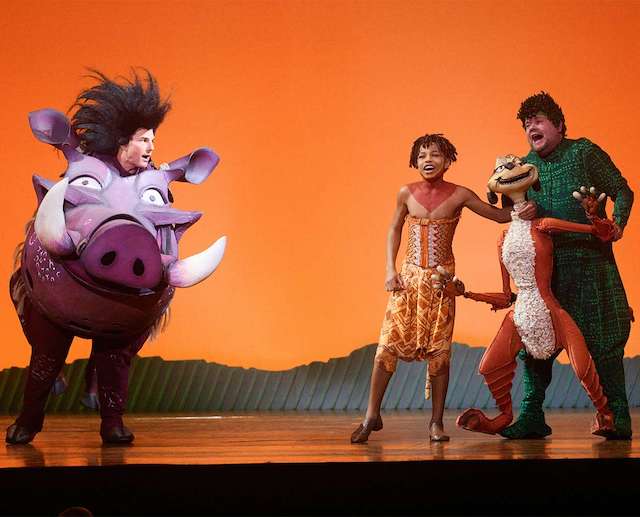 James Corden assumes the role of the wise-cracking, Timon and the pair light up the stage as they perform Hakuna Matata together. You can watch the full video below:
This is simply the best and we could not stop laughing. It would be amazing to be in the audience for this show. We never thought Tom Cruise would be part of Disney and definitely not as a warthog, but this is Disney magic.
Tom Cruise and James Corden delight guests as Pumbaa and Timon as they sing "Hakuna Matata" together.
What do you think of Tom Cruise as Pumbaa? Have you watched The Lion King on stage? What would you think if Tom Cruise stepped out on stage? Share your thoughts with us and share this hilarious video with a fellow Disney pal.