Magic Kingdom looks different this morning. What do you think of the change?
This Week at the Magic Kingdom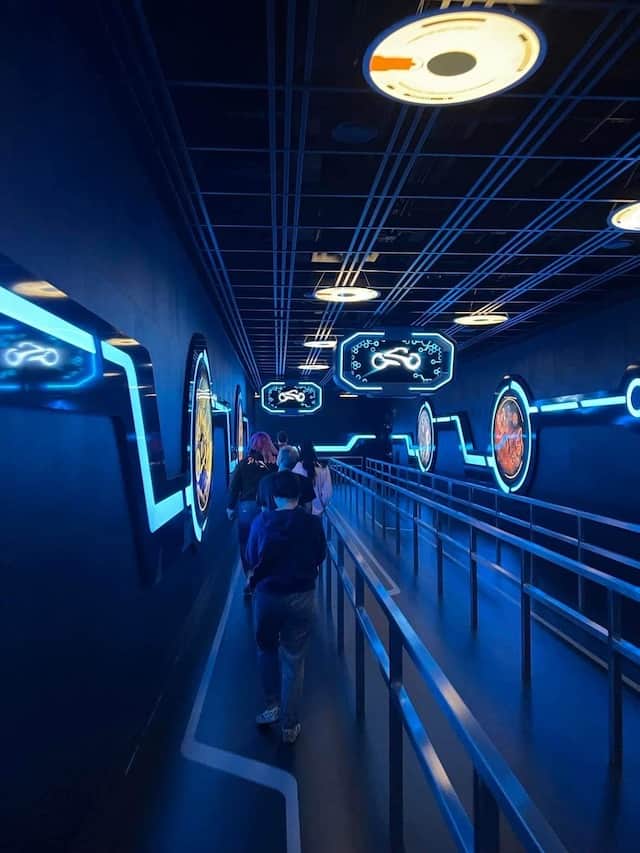 This week will be a BIG one at Magic Kingdom. Previously, we shared that Park Reservations are unavailable for several days. Tonight is the grand return of the beloved nighttime show, Happily Ever After.
Tomorrow, guests anticipate the official opening of TRON at the Magic Kingdom. This all comes after the conclusion of the 50th Anniversary celebrations at Walt Disney World last Friday.
The Disney Parks just "Keep Moving Forward" and today guests were delighted to see a big change at the Magic Kingdom.
Cinderella Castle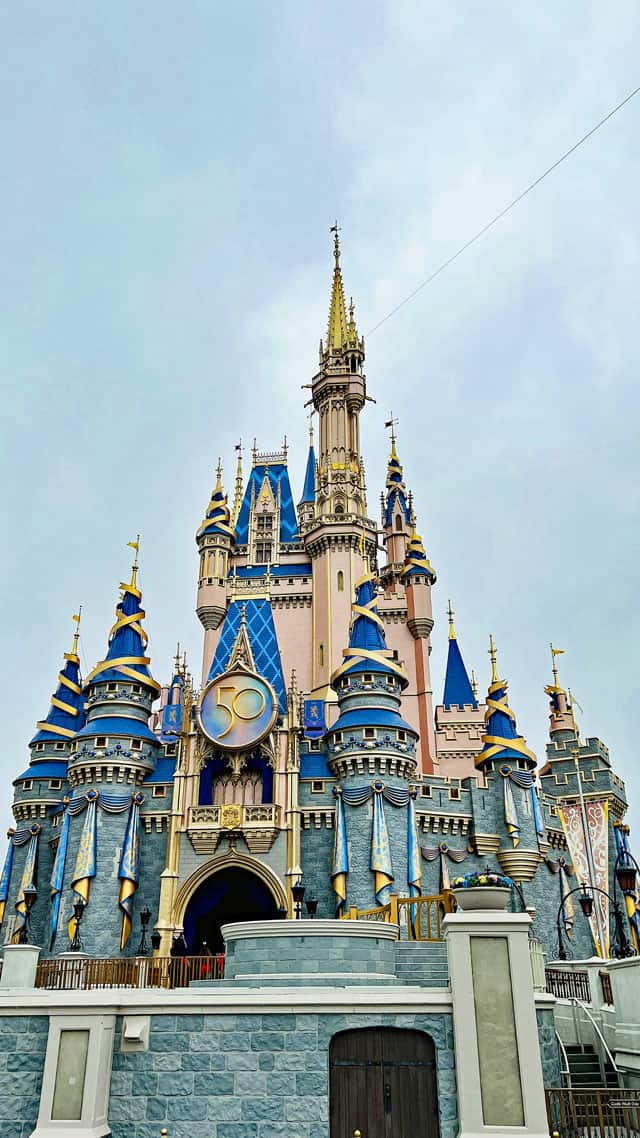 Many have wondered what will happen to Cinderella Castle now that the 50th Anniversary has ended. Last week, Disney shared that the 50th medallion and many of the embellishments will be removed, but no word yet on the paint color.
Guests visiting the Magic Kingdom on April 1st were a bit surprised that all the 50th decorations remained. The 50th medallion may have remained due to projection mapping for the final performances of Disney's Enchantment nighttime show.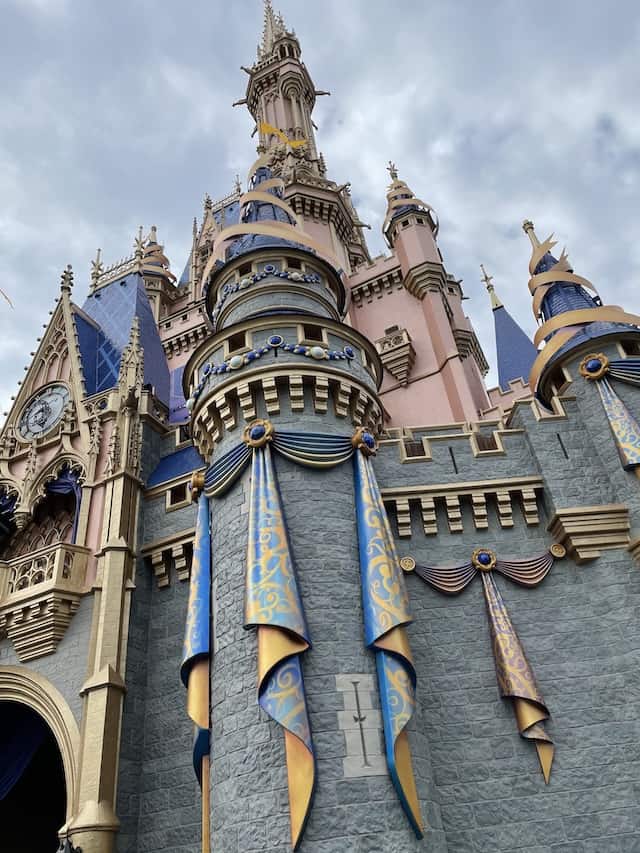 As Disney's Enchantment drew its final crowd last night, the large 50th medallion is now removed from Cinderella Castle. Now guests can once again see the clock that was covered for the last 18 months.
This is a welcome sight to many guests who felt as though the 50th Anniversary lasted a bit too long with a full 18 months. As Disney shared, we can expect more castle embellishments to be removed this week.
The 50th medallion is now removed from Cinderella Castle. Other decorative elements will be removed soon.
What do you think of the removal of the 50th medallion? Do you enjoy seeing the clock now? Do you hope Disney keeps the current color scheme on Cinderella Castle or that it will return to its previous color? Share your thoughts with us in the comment section.