Are you a Disney+ subscriber? If so, you will want to take a look at the trailer for the new film that is heading to Disney+ soon!
Peter Pan & Wendy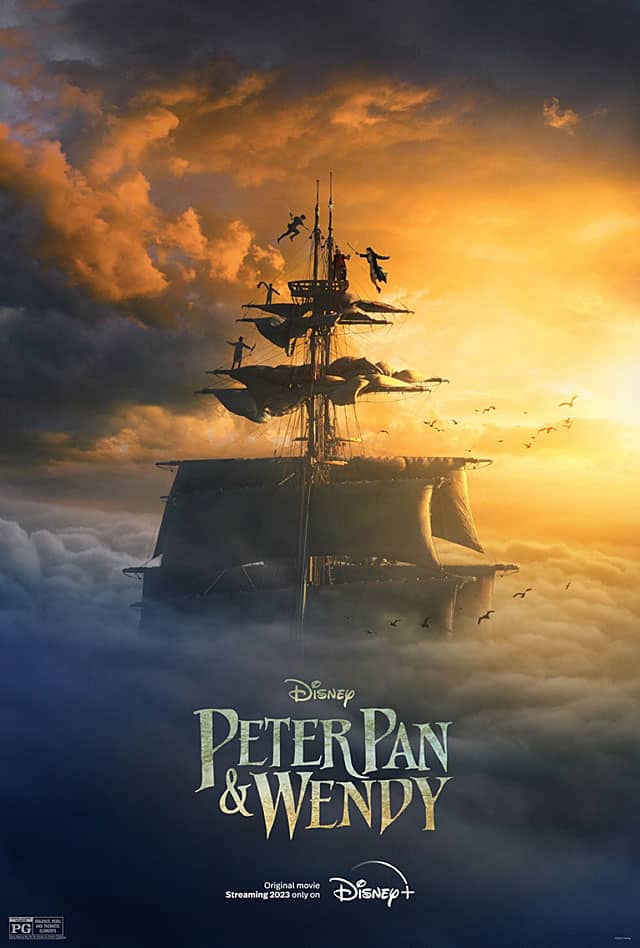 The Walt Disney Company is bringing another live-action adaptation of a classic story to a screen near you. Peter Pan & Wendy is a live-action reimagining of both the timeless J.M. Barrie novel and the 1953 animated classic. The film seeks to honor both, and the trailer makes it appear as if it will do a fantastic job of it.
Peter Pan & Wendy has quite a cast of both stars and new faces. Actors include Jude Law as Captain Hook, Alexander Molony as Peter Pan, Ever Anderson as Wendy, Yara Shahidi as Tinkerbell, Alyssa Wapanatâhk as Tiger Lily, Joshua Pickering as John Darling, Jacobi Jupe as Michael Darling, and Jim Gaffigan as Smee.
A Release Date
Peter Pan & Wendy is skipping the theatres. Instead, it will come exclusively to Disney+.
Subscribers can enjoy this new movie very soon! It is set to drop for streaming on April 28, 2023.
The Official Trailer
Credit: Disney+
Now, you can watch an official trailer right here in this post! Just click play and enjoy.
You will notice that the Peter Pan & Wendy movie is rated PG instead of G like the animated classic. You will want to take that into consideration when you are deciding whether it is suitable for the little ones in your life.
Peter Pan and Wendy comes to Disney+ on April 28, 2023.
Do you know anyone who will be delighted to hear about the new Peter Pan & Wendy Movie? Be sure to share this with them so that they can have all the information they need to see how to enjoy it. Are you excited about it too? Feel free to let us know what you think of this live-action reimagining in the comments!